paid for
advertisements

<!- Forgotten to FEb 2023-->
---
100th birthday of Mieczyslaw Weinberg on December 8, 2019.
Renate Eggbrecht has recorded all 3 violin Sonatas
All Troubadisc reviews
FOGHORN Classics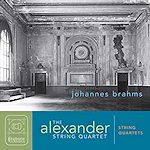 Brahms String Quartets

All Foghorn Reviews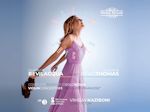 Clarissa Bevilacqua plays
Augusta Read Thomas
all Nimbus reviews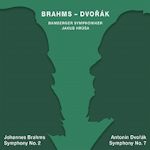 Brahms 2 Dvorak 7
all tudor reviews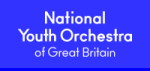 Follow us on Twitter
Editorial Board
MusicWeb International
Founding Editor
Rob Barnett
Editor in Chief
John Quinn
Contributing Editor
Ralph Moore
Webmaster
David Barker
Postmaster
Jonathan Woolf
MusicWeb Founder
Len Mullenger
Discs for review may be sent to:
Jonathan Woolf
76 Lushes Road
Loughton
Essex IG10 3QB
United Kingdom

jonathan_woolf@yahoo.co.uk
---
John Ireland's The Island Spell: A Possible Premiere Concert Performance?
By John France

In his indispensable John Ireland: A Catalogue, Discography and Bibliography (Ashgate, Aldershot, 2007, p.34), Stewart R. Craggs writes that he was unable to trace the premiere of John Ireland's Decorations for piano. He notes Joyce Ansell's early performance at the Wigmore Hall in London on 4 June 1919, and Miss Chilton-Griffin's recital at the same venue on 12 June 1919. The piece was published in the summer of 1915, as noted in several journals at the time. The three movements – The Island Spell, Moon-glade and The Scarlet Ceremonies – were published individually in 1919. The first of them is often played alone.

The Island Spell was completed in the summer of 1911, when Ireland was on holiday at Fauvic in Jersey, but Ireland was not satisfied with the ending. The revised solution suddenly came to him the following year, when he was back on holiday in the Channel Islands.

I recently came across an unsigned review (Western Daily Express, 4 April 1916, p.5) for a Clifton Chamber Society concert on 3 April 1916 at the Victoria Rooms, Clifton, Bristol. The evening, dedicated to British music, was presented by the Clifton Quintet: Herbert Parsons (piano), Maurice Alexander (first violin), Edgar Hawke (second violin), Alfred Best (viola) and Percy Lewis (cello).

The concert began with John Blackwood McEwen's remarkable Biscay Quartet (1913); the reviewer noted that it was still in manuscript. There followed York Bowen's Suite in D minor op.28 for violin and piano (1909). Three piano solos came next: Paul Corder's Preludes in A major and E major (1906), The Island Spell and R.O. Beachcroft's Impromptu No.2 in C (1910). (Beachcroft, the music master of Clifton College, dedicated the work to Herbert Parsons.) The critic wrote: "the 'Spell' is a fascinating example, though somewhat peculiar." The concert ended with James Friskin's Phantasy in F minor (1910).

So, was this the premiere performance of The Island Spell? There is no way of knowing, but it pushes Craggs's date back by nearly three years.

A look at this programme almost 106 years later gives a good impression of British music that was making headway at the time. Sadly, only Ireland's masterpiece remains securely in the repertoire. All the other works, save Beachcroft's piece, have been recorded.

---
| | |
| --- | --- |
| | |
Donate and keep us afloat
New Releases


<!- cpo end March 2023 --> all cpo reviews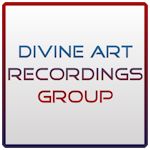 Click to see New Releases
Get 10% off using code musicweb10
All Divine Art reviews
<! apr 12 months Nov 22 - Oct 23 -->
Recordings of the Month
November 2022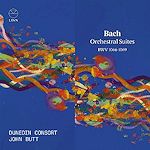 Bach Orchestral Suites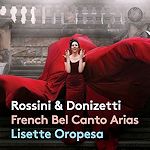 October 2022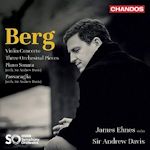 Violin Concerto Elmes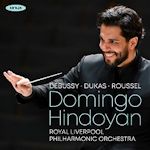 Debussy Jeux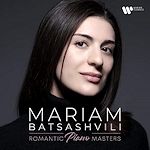 Romantic Piano Masters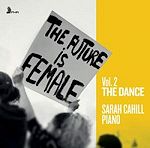 Volume 2 - The Dance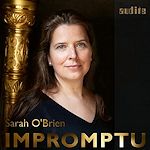 Complete Harp Impromptus