paid for
advertisements

<!- Forgotten to FEb 2023-->
FOGHORN Classics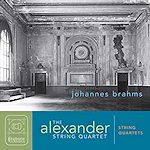 Brahms String Quartets

All Foghorn Reviews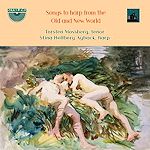 Songs to Harp from
the Old and New World

all Nimbus reviews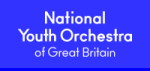 Follow us on Twitter
Editorial Board
MusicWeb International
Founding Editor
Rob Barnett
Editor in Chief
John Quinn
Contributing Editor
Ralph Moore
Webmaster
David Barker
Postmaster
Jonathan Woolf
MusicWeb Founder
Len Mullenger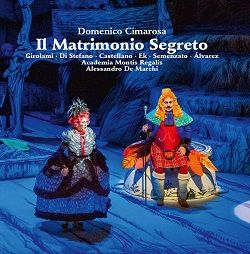 Support us financially by purchasing from
Domenico CIMAROSA (1749-1801)
Il matrimonio segreto (1792) [197:33]
Conte Robinson - Renato Girolami (baritone); Geronimo - Donato Di Stefano (bass); Fidalma - Loriana Castellano (mezzo-soprano); Elisetta - Klara Ek (soprano); Carolina - Giulia Semenzato (soprano); Paolino - Jesús Álvarez (tenor)
Academia Montis Regalis/Alessandro De Marchi
rec. live, 10-16 August 2016, Tiroler Landestheater Innsbruck
Italian libretto with English & German translations included
CPO 555 295-2 [3 CDs: 197:33]

Il matrimonio segreto by Domenico Cimarosa is a two-act melodramma giocoso, which premiered on 7 February 1792 under the composer's direction at the Burgtheater (then known as the 'k.k. Theater nächst der Burg') in Vienna. As the character's name Count Robinson suggests, Giovanni Bertati based the libretto on an English play: The Clandestine Marriage (1766) by George Colman the Elder and David Garrick. Although Cimarosa's best-known opera is a rarity on today's stages, his contemporaries, including Emperor Leopold II, were so enthusiastic that the entire opera had to be repeated on the evening of the second performance.

The present recording offers, as far as I know, the only unabridged version of the opera. Alessandro De Marchi conducts the Orchestra of the Academia Montis Regalis on period instruments with precision, insight and attention to detail, as well as emotional expression in a thoroughly captivating and compelling reading. The audience can be heard mostly between the musical numbers: their applause and laughter give the impression of a real theatrical performance.

Il matrimonio segreto contains no choruses; the opera consists of arias and ensembles. The outstanding vocal cast, around 80 per cent of whom are native speakers, express the complex text idiomatically. Semenzato and Álvarez are sympathetic as young lovers who have married secretly; Girolami embodies a funny count who fulfils his promise to marry Elisetta, although he actually loves Carolina; Castellano conveys the disappointment of a wealthy widow who has fallen in love with Paolino, unaware that he is already married to Carolina; Ek portrays a jealous, angry older sister who might be cheated out of a marriage to a nobleman; and Di Stefano conveys the feeling of a loving but confused father who wants the best for his two daughters.

Every connoisseur of Viennese Classicism should own this recording, not only because it fills a gap in our understanding of the musical environment in Vienna during the 1790s, but also because the opera is a comic masterpiece that compares favourably with subsequent, better-known drammi giocosi by Gioachino Rossini and Gaetano Donizetti. The presentation by CPO is good overall: a booklet with a full libretto in Italian, German, and English is included. Neither page numbering for individual tracks nor commentary in Italian, the language of the work, is provided.

Daniel Floyd

Previous review: Dominy Clements

This review was first published, in German, by Opera Lounge and is published here with permission.



---
| | |
| --- | --- |
| | |
Donate and keep us afloat
New Releases


<!- cpo end March 2023 --> all cpo reviews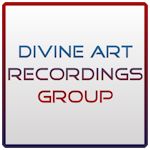 Click to see New Releases
Get 10% off using code musicweb10
All Divine Art reviews
<! apr 12 months Nov 22 - Oct 23 -->