paid for
advertisements

<!- Forgotten to FEb 2023-->
---
100th birthday of Mieczyslaw Weinberg on December 8, 2019.
Renate Eggbrecht has recorded all 3 violin Sonatas
All Troubadisc reviews
FOGHORN Classics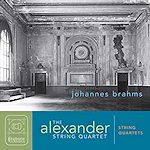 Brahms String Quartets

All Foghorn Reviews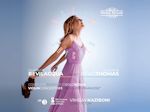 Clarissa Bevilacqua plays
Augusta Read Thomas
all Nimbus reviews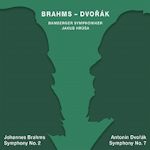 Brahms 2 Dvorak 7
all tudor reviews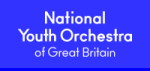 Follow us on Twitter
Editorial Board
MusicWeb International
Founding Editor
Rob Barnett
Editor in Chief
John Quinn
Contributing Editor
Ralph Moore
Webmaster
David Barker
Postmaster
Jonathan Woolf
MusicWeb Founder
Len Mullenger
Discs for review may be sent to:
Jonathan Woolf
76 Lushes Road
Loughton
Essex IG10 3QB
United Kingdom

jonathan_woolf@yahoo.co.uk
---
British Film Music Historian John Huntley
By William Snedden

Introduction
John Huntley (1921-2003), whose career in the British film industry spanned the period 1945-1975 before he ran his own consultancy business for a further 30 years, is well known as the author of the standard reference book "British Film Music" (1947) and "The Technique of Film Music" released ten years later. He produced many other books and innumerable articles and pamphlets on music, cinema, and the British music hall, including his other enduring pastime – railway trains. Huntley's death in 2003 generated several obituaries and kind remembrances from his many colleagues, friends and fans, and reflections upon his life and work as a writer, lecturer, broadcaster, and administrator:

"He was above all a film enthusiast and an educationalist in the broadest sense. He regarded cinema as a source of delight and information, never concerning himself with what he perceived as pretension. It was Huntley's enthusiasm and energetic desire for mass communication which made him a stimulating talker, a rather carefree administrator and a cornucopia of information." (Brian Baxter)

"I always remember John behind a 16mm projector, speaking with enormous authority and enthusiasm. He may not have been academically correct, but by God, he aroused enthusiasm for the cinema [and] his audiences loved him for it." (Leslie Hardcastle)

"He did many shows at Fairfield Hall, Croydon, and over a 30-year period built up a tremendous following. At the last one, in March, he knew he only had a few months to live. There was a tremendous atmosphere, it was packed to the doors. People were offering bribes to get in. He showed the highlights of the last 30 years. It was a wonderful send-off. The warmth, you could measure it. It was like a music hall star's farewell performance, bringing all the fans out." (Graham Murray)

Life Chronology

1921
Born John Frederick Huntley in Kew, Surrey on July 18, 1921 to Frederick A. Huntley, a greengrocer from Spitalfields, London, and Mary J. Seanor from Harrogate, Yorkshire.
1937
Leaves school with five 'O' levels to train as a junior clerk with the Employer's Liability Assurance Corporation.
1939
Briefly attends Royal College of Music before joining Denham Film Studios as Alexander Korda's tea boy.
1940
Joins RAF Army Co-operative command as a radio operator and mechanic.
1943
Joins Bomber Command as a wireless air gunner.
1944
Transfers to Coastal Command serving on Sunderland flying boats ("pulling air crew out of the English Channel"). Lectures on film appreciation and works as a projectionist showing educational films at RAF camps. Begins writing film reviews for journals such as Sight and Sound, e.g. in Vol. 12, No. 48, January 1944 he discusses the different types of film music.
1945
At the end of WW2 is offered position with Denham and Pinewood studios as sound technician and third assistant to Muir Mathieson, working with him on many films, such as A Matter of Life and Death (1946), Hamlet (1948), Oliver Twist (1948) and The Red Shoes (1948).

British correspondent to the National Film Music Council of New York regularly contributing articles to Film Music Notes up to ca. 1951, e.g. "The Music in the Mudlark" by William Alwyn in Vol. 10, No. 3 (January-February 1951), 10-11.
1946
Writes for The Penguin Film Review between August 1946 and May 1949, e.g. "The Music of 'Hamlet' and 'Oliver Twist'", No. 8, January 1949 (Hazell, Watson and Viney Ltd.).
1947
Huntley's reference book British Film Music published with foreword by Muir Mathieson (London: Skelton Robinson). Writes about music recording at Denham in Kinematograph Weekly No. 2097, 10 July 1947.
1949
Publishes second book British Technicolor Films (London: Skelton Robinson).
1950
Following disbandment of music department and release from J. Arthur Rank Organization joins British Film Institute (BFI) as staff lecturer at the National Film Academy summer school. Also gives a course of nine lectures on "Music and the Cinema" at London University during the winter months of 1950-51.
1951
Joins technical team of Telekinema at 1951 Festival of Britain, forerunner of the South Bank National Film Theatre (NFT), working as programme director from 1952 for two years. Lectures on British Council course "Film Production in Great Britain" directed by Roger Manvell details of which were published in "The Telekinema in London" Film Music Notes, Vol. 10, No. 5, May-June 1951,13. Also lectures on film music in the USA during June.
1955
Becomes Distribution Officer purchasing films for the BFI library and serves on the committee choosing films for the NFT. Heads NFT until ca. 1960 when Leslie Hardcastle takes over as controller. Co-authors "How Films Are Made" with Stanley William Reed (London Educational Supply Association).
1957
Co-authors "The Technique of Film Music" with Roger Manvell (London: Focal Press). Article "Music in Films" published in The Musical Times, Vol. 98, No. 1378, 662-663 (contains rare photo of recording of Hamlet at Denham Studios).
1966
Involved opening thirty-five regional film theatres throughout the UK over the next 8 years, rising to BFI Regional Controller.
1969
"Railways in the Cinema" published (London: Ian Allan).
1970
BFI's NFT continues to expand with opening of a second theatre (NFT2) jointly advanced by Huntley, Stanley Reed and Leslie Hardcastle.
1974
Announces retirement from BFI in January. Resumes lecturing and writing career. Also becomes theatrical agent with Richard Jackson Personnel Management expanding into television and radio e.g. narrating on BBC Radio 4 Art's programme Back Row.
1975
Stands for election and polls majority vote as BFI Member's Governor but is not allowed to take his seat.
1984
Assisted by his daughter Amanda, establishes Huntley Film Archives which quickly expands and moves into premises in Newington Green north London.
1993
Publishes his last book "Railways on Screen" (London: Ian Allan).
2001
"Archive Hour" airs on BBC Radio 4 February 10 in which Huntley provides a personal guided tour of his film archive in north London.
2003
Dies of cancer August 7 in London.

Interview preface
On July 13, 2000, Huntley was interviewed at his Victorian house, 78 Mildmay Park, Newington Green in north London, home of Huntley Film Archives (Figures 1 & 2). The purpose of the interview, conducted by Mrs. Cynthia E. Harris, a London-based librarian originally from Rochester, New York, and a devotee of film music by British classical composers, was twofold: to extract memories from John about his time as an assistant to Muir Mathieson at J. Arthur Rank's Denham Film Studios, and secondly, to identify primary source material for ensuing articles by this author covering two landmark British film scores. For her part, Mrs. Harris was eager to explore and write about Mathieson's career as a music director, composer and educator. Sadly, her ambition to produce a scholarly piece on the Scot did not reach maturity and very soon Sheila Hetherington's biography on Mathieson, A Life in Film Music, emerged to overtake events. The consultation, recorded on cassette tape with Huntley's consent (transcribed by this author with the permission of Mrs. Harris), lasted about forty-five minutes and provides a unique insight into the early part of Huntley's career with the J. Arthur Rank Organisation which began in earnest as an assistant to Mathieson shortly after VE Day 1945.


Figure 1: John Huntley with his daughter Amanda at Huntley Film Archives, Newington Green, north London, July 13, 2000 (photo courtesy of Cynthia Harris).



Figure 2: Huntley Film Archives Logo.



Tape transcript

The following transcript is not expurgated; only minor repetitions have been eliminated and occasional slips of memory corrected, e.g. the English composer William Alwyn wrote five symphonies whereas Huntley recalled six. Huntley spoke incredibly fast in places and sometimes restarted and rephrased his sentences as he spoke off the cuff. Points of clarification are given in the form of footnotes and minor edits/additions are enclosed within square parentheses.

Cynthia Harris: How did your interest in film music start?

John Huntley: I was in the RAF at the time and I had become involved slightly in the film side of it because I was concerned with films in the camp cinemas, showing training films during the day. Because I saw a film so many times, I got interested in the music tracks and began to make a few notes about them, and that's when I contacted Muir Mathieson who was also doing some work for the RAF Film Unit at that time [1943]. He was involved in all the Services' films. He was recording the score for Coastal Command which was an RAF film with music by Vaughan Williams. He said "We're going to J. Arthur Rank; they've asked us to create a large music department at Denham. Would you like to come and join us? Because we need somebody to be an assistant and look after the composers, and the scores. We're getting so much work now, it's difficult for us to cope with them." I joined Muir in 1945 [direct from the RAF] and stayed with him until Denham came to an end in 1950. During that period, they decided that because Rank had film studios at Shepherd's Bush, Islington, Highbury, and Pinewood they could afford the luxury of just having a music theatre alone. So the number one stage at Denham, which had once been part of the old Alexander Korda studios, that was completely redesigned and converted into a permanent music recording stage. Our offices were virtually alongside of it. I spent five years with the music stage until Denham came to an end.

CH: That was post-Korda?

JH: Yes. Korda had gone by then. It was very much the Rank era. What sort of films? Well, A Matter of Life and Death, Hamlet, David Lean's Oliver Twist with music by Arnold Bax. We had a student department with four students attached to us who were training for film music work. We had a second [conductor], John Hollingsworth, but he sadly died shortly after joining us as I remember. It was an era when the [Denham] music stage was working more or less 50 weeks a year. We were handling a news magazine Modern Age, later on another music magazine called Look at Life. We looked after the whole of the output of Pinewood, Denham, and later on Shepherd's Bush, Islington. They had a cartoon unit at Cookham I remember. All the music was done through this music stage and the idea was to use this to service the whole of the Rank organisation - all of the musical needs of the composers, and the directors in particular, who were making Rank films in those days and in very large numbers.

CH: And then you started writing as well?

JH: Yes, because one of the things Muir wanted to do in a sense was to create an atmosphere. All the distinguished composers, like Vaughan Williams, Walton and so on, would come to the studios. One of my jobs, in fact, was to write about them and make sure that all of the music magazines, and as far as possible the public, in so far as they were interested in those days, which wasn't much, knew that William Walton was writing for Laurence Olivier's Hamlet and that Richard Addinsell had just done Dangerous Moonlight and the Warsaw Concerto and scores for all sorts of films. That was the idea really, not only to create a central music recording stage but also try and make it known to the world; that's how I got into the writing side really, only to serve the needs of Muir. During the RAF, I had made lots of notes about various films, met up with people like Vaughan Williams and Walton, and had sort of begun to write it up, and that's how the book [British Film Music] came about.

CH: So you actually did meet all those composers as well?

JH: Oh, yes, by the very nature of the job. Muir's job was to persuade composers to come into film but then they needed to understand the requirements of the film score, the editing and so on, and it was my job to create a kind of link between the composer and an understanding of what the film was all about, timings and all the rest of it. Some of them were, you know, relatively ignorant about films, like old Bax for example, who was pretty new to it all [on Oliver Twist]. John Ireland did a score for one of the Ealing films [The Overlanders, 1946]. In addition to these visiting composers like Walton, Vaughan Williams and so on, Bliss came and did a rather dreary film called Men of Two Worlds I remember, with Eileen Joyce doing the "Baraza" mini piano concerto. All that was very time-consuming. We also had the job figuring where music was required on Rank films in production. One of us from the music department usually had to go and supervise the playback, e.g. if they were doing a scene involving a band or whatever it may be, and just keep in touch with the productions as they went along. Then through a secretary we had to arrange Muir's viewings because he was heavily tied up in viewing films and preparing music. When I look back on it, it was a very busy time.

CH: Muir was head of the department?

JH: Absolutely. At the start I would say there were for four, maybe five of us altogether.
[Interruption as afternoon tea is served.]

CH: He [Mathieson] had you doing all the logistics?

JH: As a result of that the writing became quite important. Every time we had a major composer in, I used to organise professional photographic sessions. An enormous regret, of course, is that we never made films of them. Not once during the whole five years did we ever make a film record of a music recording session. We did it once for a television programme with Malcolm Arnold which dealt with the score for Hobson's Choice. That was the only time we ever made any kind of film record of what we were doing, which is quite ridiculous for a film studio with all those facilities.

CH: You may not have to worry too hard because the chances are they might not have preserved them.

JH: Probably not, not in those days. I think you're absolutely right. No, they wouldn't have done. A lot of the scores were lost. It wasn't taken very seriously in a sense. A lot of the composers in those days damaged quite seriously their concert hall careers if they went into films; it really was looked upon as very second rate to do, just a money-making thing. People like William Alwyn, Benjamin Frankel, Alan Rawsthorne - their concert work - which is what they really wanted to do - very often lost out completely. They made a lot of money doing films. It allowed them to sit back and write symphonies, concertos and quartets for the concert hall but they were very rarely performed because people would in those days say, "Oh, he's a film composer!"

CH: Do you think it's changed?

JH: It has, to some extent. Yes, it has, because now we've got so many CD recordings pouring out. I think most of Alwyn's symphonies have now been recorded, 1 through 5, I think. There is an opera he did which has now been performed for the first time; Benjamin Frankel's work is now on CD quite extensively; Alan Rawsthorne has just had two new CDs of his work issued. It's all a bit sad really, because now they'd like to know that it happened. If they knew they would be amazed. And, of course, their film music is now much prized and has been put on CD and is very popular and sells very well.
[tape elapsed time at this point approx. 11 mins]

CH: When you began writing was it very difficult to get published?

JH: There wasn't that much interest in film music. You always felt you were kind of pioneering a bit, but obviously the music magazines gradually got interested. Even there if you wanted it published, you had to constantly make reference to their concert work and what they'd had performed in the concert hall. Muir himself was rather sad in that way. He was brilliant [at directing film music]: his sense of timing, his ability to bring composers onboard and film producers together who very often didn't understand the music side at all. Muir wanted to be a concert hall conductor as well but wasn't very good at it, jumped about too much; he was so used to [working in] the studio, timing things and so on. He looked like a puppet on a string is the only way I can describe it, as against, say, the dignity of a Malcolm Sargent or an Adrian Boult. So in a sense they were trapped in a situation where they were all making money on a scale which they could never dream of doing in the concert hall with that sort of work, including Muir himself. On the other hand, Muir desperately wanted to be in the concert hall, a very strange situation when I look back on it now. It was all a bit sad.

CH: That was Miklós Rózsa's dilemma as well. He was dedicated to concert composition.

JH: Right. To some extent even Korngold was in the same position - he was in the end, anyway where his film work had so dominated. Again, I notice the CDs pour out now with Korngold's concert hall work; they never did in his day when he was around. You could go for a very long while to find a recording of any work by Korngold other than the films, and even then the film scores were very rarely issued on any kind of phonograph record in those days. It was a great rarity when it happened. So it was a different world, the fact that we were so casual about it all [the recordings]. I do remember sometimes where we'd finish a film by somebody like Clifton Parker, or even William Alwyn, and at the end of it I would go round and gather up the score and all the parts and I'd chuck them in the skip because we couldn't be bothered to keep them. And now, of course, people have to sit and listen to the soundtrack and recreate the score from scratch like Christopher Palmer did.

CH: Do you have any of their recordings? Do you have, let's say, any of the Things to Come Decca series?

JH: Yes, most of the old 78's. There was a series that Decca were going to do on film music which they recorded more than was ever issued publicly. Only about two or three of them I think actually appeared including Bliss's Men of Two Worlds. I remember we did a piece, Rawsthorne's The Captive Heart [1946] which was never issued commercially, and Addinsell 's "Wrens' March" from some obscure wartime film. Some of those still survive on rather battered 78rpm records.

CH: Let's go back to Muir for a bit. As you know I've been researching [him] and have looked at various obituaries and there is one by [sound recorder] Ken Cameron who described him as "an irascible, dominating personality. He would not suffer fools gladly. One did not argue with Muir."

JH: Yes, that's correct. [Muir] was a sort of wiry, tough little Scotsman from Stirling. I agree with everything Ken says. Mind you, having said that, I would have said that Ken Cameron himself was about twice as irascible and twice as stubborn. The sight of the two of them together was always a joy to watch. You had to be pretty determined. Muir was also a career man and when he decided that this was going to be his career then nothing stood in his way. He created really a sort of monopoly on the film music side. Film after film after film with music director Muir Mathieson, and he created the relationship with every composer that was of the slightest significance. He really was kind of a musical casting director too. Directors like David Lean and that calibre would come to Muir and say "Who's going to do Hobson's Choice, who's going to do Oliver Twist, who would be best for this?" So Muir was in a very powerful position in that sense. He had a team, it was a mixture really, of what I'd call almost staff people like Clifton Parker, like William Alwyn, who did everything with Muir, and Benjamin Frankel. He had this kind of faithful team which he kept a very tight rein on. He was very competitive, even when Miklós Rózsa was around. Anybody who wanted to conduct their own score, and a lot of them did, this [became] competition, in a sense, with Muir. People like Malcolm Arnold in the end got fed up with Muir and said, "I've had enough of this; I'll do it myself." Because Malcolm Arnold had been an orchestral player, he had quite an exceptional relationship with orchestras, he talked their language, he'd been in them, and that gave him a very strong position. Once the idea of using existing classical music, like Rachmaninov in Brief Encounter, became popular and the idea of doing pop songs in movies came in, then Muir's days were over.

CH: Would you say he was famous at the time or was the fame almost within the circle?

JH: Fame was really within the film industry. If you would ask people in those days did you know Muir Mathieson, no they wouldn't. I remember articles written by film critics like C. A. Lejeune, saying quite literally here is a man you've never heard of but you ought to have because he's done more for film music than anybody alive. So the answer to your question is "no". No more than the audience would have known the name of the cameraman on a film, or in many cases would have known the director's name, or Ken Cameron as a major sound recorder.

CH: I was struck by the fact there was omission in almost every biography that I scanned of the role of composers that Mathieson had brought to the films, and in their scale of things that he was overlooked.

JH: I think that is true to some extent. Muir was part of the craft's team of the films which by the very nature of things people didn't know their names. Now you see his name come up endlessly on television on so many films, but not in his day.

CH: I would say by and large in the current literature the focus is still on the big-name composers, not the people behind the scenes.

JH: That's true, I think.

CH: Without them, your editors, directors, you wouldn't have the film music. Orchestrators are another breed.

JH: People who worked in Hollywood did marvellous work. They did things like Stagecoach and so on. They had a staff team who put together these incredible orchestrations of the sort of tunes that John Ford wanted, plus the resources of the studio orchestra.
[tape elapsed time at this point approx. 21 mins]

CH: Now when we were speaking on the phone I asked if you knew Charles Gerhardt.

JH: Only a little. I only remember him once coming to the studios and that was on one of the David Lean films. He was more a recording man, a gramophone record man primarily, who only dabbled occasionally on the film side.

CH: Actually, he did do quite a comprehensive series with the "Classic Film Scores" that's available now.

JH: Oh, of re-recording them. Yes, I remember going to a session which was done somewhere obscure like Kingsway Hall where they were recording and he had with him the son of one of the Hollywood folks. He did the very first LP when they made it worthwhile recording a substantial section of film music, I'm talking about 50 minutes or an hour rather than the usual snippets you got before that. He must have done some of the very first detailed performances of the classics. I think the records were called "Classic Film Scores". He did that very much with Franz Waxman and Korngold of course, which was a great discovery for a lot of people. Gerhardt had re-launched the films of Korngold. That big LP he did with The Sea Hawk, Adventures of Robin Hood and so on.

CH: What happened after Denham and Pinewood?

JH: I left the music side totally and went to the Festival of Britain in 1951 and got involved with something totally different, which was with the 3D films, a feature of the festival. Then after that I joined the British Film Institute. We were creating the National Film Theatre in 1952, and I stayed with them for 25 years. The music side was something I just look back on and wrote about, and met up occasionally with some of the composers. It was a totally different career move for me, perhaps because I had always been interested in the films and the film makers as well as the music side, and because I was a liaison between them, I got to know the two sides, which was an advantage.

CH: One of the great things the British Film Institute did was hold those lectures at the National Film Theatre of the different composers.

JH: They did indeed. I was involved with that.

CH: I did try to track down a tape or a film of the interview with John Williams.

JH: Is there no recording of that?

CH: Well fortunately David Meeker came through with his own recording. When I go to the BFI, I've found scripts of the [composer] talks in the magazines but were they ever actually recorded?

JH: Some were, yes, but there was no organised system of doing it; it depended very much on individuals, people like David Meeker keeping a copy, or giving a copy and so on. Is he still there, David? He is due to retire. Have you seen him lately?

CH: I haven't seen him. We spoke on the phone and that's how I came to get the tape. He knew where it was and pulled it out. You know it wasn't a real first class recording but it was better than nothing.

JH: So much was lost and you would think they've learned their lesson by now and keep these things better. Yet again, when I look back on those days, we never had opportunities to document and record composers and we did so little of it. A few still photographs were taken, even those were very reluctantly done I remember. We had to persuade the studio staff cameraman to come and set up these sessions. It was never filmed, it was always just two hours of still photographs and that was the end of it, and a lot of those have been lost too. We had a spell when we did try to photograph all the leading composers that came to us but even that isn't a complete album, a lot of gaps in that.

CH: What about Herrmann, did you ever meet Bernard Herrmann?

JH: Once, yes, before he went to that most peculiar appointment that he took in the BBC orchestra. He came over I think to see Hitchcock at that time. I remember seeing him then. We talked about Alan Rawsthorne and he was very appreciative.

CH: In the world of film music today, do you have any favourite composers?

JH: Well, Patrick Doyle for me I suppose. His relationship with Kenneth Branagh I find absolutely magic. Although they always deny a connection with the early Shakespearian films, Kenneth Branagh and Patrick Doyle is very much like the relationship with Olivier and Walton with the notable difference of course that Patrick Doyle not only composes but is seen on the screen as well, as in Much Ado About Nothing and Henry V. He leads the singing of the "Non nobis Domine". The big orchestral tradition I suppose has largely gone away, there's just a few like Richard Rodney Bennett and one or two film producers who will still do it, obviously Williams and so on.

CH: Did you ever meet John Williams?

JH: No, never did. Would love to one day. Presumably our John Williams, the magazine man, must have documented a lot of his music. I haven't had the magazine for a long while, you haven't got a recent copy of it?

CH: No, I think it went into a limbo state. John said he's left it to concentrate on his book.

JH: But the book doesn't look like it's going to get off the ground, I'm afraid. I don't know, the BFI might publish it but I still have an awful feeling it's probably very low on their priority list for publication. I must admit that, because they're trying to keep up the currency and because they've made such a go of these individual books about individual films. They're very much into that and are very much under pressure to be more commercial, so I can see the problem there, but I hope it will happen one day. It's a shame. It covers so much of the American production side as well where Muir did so many films. He did the music when Walt Disney came over to Denham I remember and did his version of Treasure Island [1950] and stuff like that. And Fox were over at one time and Muir did so many of those as well. So it isn't just the British scene. Had he gone on he would have become even more of an international figure.

CH: He did do some conducting in America didn't he, or Canada?

JH: I think he was in Canada for a short while. I don't think he ever went to the States to my knowledge. I didn't really keep in touch with him in the latter part of his career, so I wouldn't know for sure. I remember he went to Czechoslovakia and did a film music concert there, one in France. They were very much one offs. He was associated with a festival or something, I can't remember.

CH: In re-reading parts of your book again, and just putting together things, it seems to me it comes back to the war. That seemed to be the dent in the whole industry that was really flourishing here and then post-war situations, and then of course the American film industry really took off, didn't it?

JH: Right. It was from Muir's point of view I suppose. The first era was Korda and that was very much him as - like Ken Cameron says - an aggressive young man who did capture Korda's imagination because he had sort of fervour which Korda respected in people and it was Muir who did say, you know, you can have the best lighters, directors, cameramen so why not the best musicians, so why not have Arthur Bliss, etc, etc. That was quite an era and of course he did the original work with Miklós Rózsa and Richard Addinsell and so on. Then there were the war years, you're right, where they were more or less drafted into a kind of military service, like Frank Capra in the United States, making the propaganda films. This again gave Muir very often the opportunity to bring in people from the concert hall world who might not otherwise have done film music, like John Ireland like Vaughan Williams and so on. And Arthur Bliss as well in those days. So you have era number one is Korda and his relationships with the Korda team, including some of the ones who went to America like Miklós Rózsa, and then there is the war years which was a period of enormous output of many, many composers, and then there was the Rank era. When the Rank thing came to an end, in about mid-1950's, everything changed, there was the Beatles, swinging London, the whole atmosphere. [Muir] was just simply out of date from then on. When the Rank organisation finally came to an end as an active film production centre in about 1960, that would be the end of Muir's third activity [phase].
[tape elapsed time at this point approx. 34 mins]

CH: And then he seemed to devote his time to music education.

JH: He was always very keen on that and that's why he came to work with Britten and of course he directed the film which is unusual. He supported his own local music education people. He used to go to Watford Town Hall to give concerts for children. In his latter days as the film scene began to dry up and composers increasingly took over the direction of their own scores, like Malcolm Arnold was doing, then Muir more and more turned to the educational side. That was his final era, as a music educator.

CH: Now we're here at the Huntley Film Archives. If you had a choice what would be the one music piece you'd take to a desert island?

JH: Well, my goodness me, that's a tough one. I suppose the old Things to Come. I showed it the other day at the Royal College of Music where we had a film music day which they have each year for their students. It was a mixture of old and new. The students and I really enjoyed, amazingly, Things to Come again which is so imaginative in some ways the way it's done. And the modern one would be Patrick Doyle, I think, which we showed, Much Ado About Nothing. And those two between them were the ones I actually enjoyed most of all in the whole day, but it's always very difficult to say because you listen to something else just as [good], Korngold or something, and you do change your choice. The opening of Things to Come, I remember Muir telling me exactly how they'd done it. In the film, you'd get these scenes of Christmas 1940, and everybody happy and so on and then every now and again you'd get a great big newspaper heading which says "War Approaching", "War Scare" and so on. And it was the old Scala Theatre, which was on Charlotte Street, and then Muir said "We had on the stage the whole of the London Symphony Orchestra and we had a cinema screen so we could actually project the film onto the screen above us while we were doing it and then in the boxes around the theatre, in the theatre boxes, we had the London Symphony Choir, and I [Mathieson]and others of us were in the middle of it and we'd watch the screen and then we'd cued in the singers in the boxes and at a certain point, the orchestra welled up and swamped the choir singing the Christmas carols", and of course, that's exactly what happens in the film. And when we ran it the other day it was quite amazing to see, just very primitive sort of facilities really by opera standards, it just worked like a dream.

CH: My colleague has just recently written an article on Things to Come; perhaps you'd like to receive a copy of that?

JH: Oh, I'd love to see it. Yes, very much so. What is your involvement in this? How did you come upon the Muir Mathieson story?

CH: Well, I was doing some of the research for this article and it just caught my attention here was someone that seems so critical to the success not only of Bliss getting involved in composing but also the whole success of the Korda films. So just as a side-track, I began to see what was available and realised there really isn't that much available on Mathieson, articles that he's written and then you see I turned up with the title of your book at BFI and then I found the website. So I'm no further along with the article [on Mathieson] other than the research. I talked to John Williams, because I mentioned that they'd advertised it was going to be the magazine.

JH: They did, they kept on saying they were going to publish it [tape glitch] originally yes. It never happened. [cross talk by
CH: That's not going to happen at all.] No, it's a matter of whether you get a publisher there.

CH: I asked him why he didn't want to write an article and send it to say something like Film Score Monthly and then have his book appear. I said if I knew it was going to be published imminently then I could kind of hold off and do a book review. So he said we're all entitled to do what we want.

JH: Yes, I'm sure. Well, you see I think he's getting a bit depressed by it all. When I spoke to him, he was saying, "I've done all this work and I don't think it's going to happen" and he was doing something, I think he was ringing round his friends saying would you give us some money and all contribute to the publishing of the book which is a fairly desperate sort of measure.

CH: Well, I don't know. I've got three names. I asked him if he had an agent, and you know people think an agent, it's all going to be expensive. So I copied down three London agents that were in the writers and literally artists guide [shows names to J.H] I think there would be an interest, especially using the right vehicle to publicize it.

JH: Yes, because there's an enormous interest in the history of the cinema and there is an aspect of it which hasn't been made – well, certainly not the Muir era to my knowledge has never been covered in any detail.

CH: Well, all that you covered in "British Film Music" hasn't been covered in real depth because you get that feeling when you start going through the books at the BFI there may be, you know, four or five pages on it. In the whole of American film music, it's not like shelves full of books on the subject. It's a difficult one because to write about it you really have an advantage if you know music. I think that it's a complicated thing although there are certainly a lot of magazines published now. There's a great increase in knowledge. It's a great subject.

JH: And you reckon you'll be able to at least get an article if not a contribution. Well, what would you do, publish it as an article originally and then make it part of John Williams' book?

CH: No, I think he's pretty much on his own but I'll be pleased to see it go forth.

JH: It would be rather fun after all this time. Certainly in the last 20 years he's almost written out of the history books, so it would be good to remind people of what he actually did and achieve and so on.

CH: I'm very interested in what happens here, so I'm going to say thank you and stop this.
[tape total time 42mins 30secs]
Postscript
I did not know John Huntley personally or ever meet him face to face. However, John was enormously kind and generous by providing primary source information concerning Sir Arthur Bliss's debut score for the cinema, Things to Come (1936). This included film stills and, importantly, copies of gramophone records made by Bliss at Decca's Thames Street studio in London during March 1935, one year in advance of the film premiere. He also sent an original edition of Music Parade containing his 1948 article on Bliss, together with two puzzling pieces of paper, one a scanned image of the disc label of a Denham Film Studios playback recording titled "Utopian Hymn" and another sheet with details of Mathieson's commercial re-recording of Bliss's "March" and "Epilogue" (Decca K.817) plus Bliss's two gramophone records (Decca K.810 & K.811). He had scrawled in pen at the bottom of the latter page "The great mystery records ... Why?"
I partly knew the answer: Bliss pre-recorded his film score at Decca for approval by H.G. Wells during March 1935, whilst Mathieson had re-recorded the music for the film soundtrack at the end of 1935 using the Scala Theatre on Charlotte Street, London, but what intrigued me most was the Denham playback choral recording (Figure 3). By the time my research into this item had matured sufficiently John had died. If only he were here today to help unravel that particular enigma, i.e. who composed this hymn, a question which he himself seemed to have posed. A solution eludes me to this day along with another conundrum: whatever happened to Huntley's 78 rpm recording of Bliss's discarded "Idyll" movement, which, according to a syllabus published in Film Music Notes, he played on an old wind-up gramophone during his series of nine lectures at London University (ca. 1950-51)? This rare and priceless gem remains to be discovered.
John Huntley was a great diarist. Regarding the many articles and books published (see Appendix), he prepared by writing things down in diary form. Following his death in 2003, everything was cleared out of his London house and moved to the current location of Huntley Film Archives in the village of Ewyas Harold, about a mile or so from the Welsh border, with the cathedral city of Hereford to the east and it is there that his papers and diaries are preserved According to his daughter Amanda, John had a tendency to hold on to everything - "he wasn't in the habit of throwing things away" - from a pizza bill to a unique film still tucked in behind a receipt. Most of the "noise" was cleared out from the system but Amanda kept everything else. John's extensive 78 rpm record collection, film cans, cameras and some other memorabilia, such as film posters, were sold off in Swindon during May 2005 by auctioneers Dominic Winter.
Into memory: John Frederick Huntley 1921-2003

N. William Snedden
Edinburgh, UK
24 April 2019

Figure 3 Denham Film Studios playback recording of "Utopian Hymn"
(78 rpm record label courtesy of Huntley Film Archives)



Acknowledgements
I would first like to thank Cynthia Harris for providing the original tape of her interview with John Huntley and for the photograph (Figure 1) taken at Huntley Film Archives. Fortunately, I still own a cassette player which enabled the interview to be converted and digitized for posterity. I am also greatly indebted to Amanda Huntley for source materials and wish to acknowledge the invaluable help I received from authors Kevin Brownlow and Stephen Lloyd.

References
Baxter, Brian, "John Huntley, Film expert, writer and historian who started as Alexander Korda's tea boy, worked for the BFI and established a movie archive," The Guardian, August 11, 2003.
Brownlow, Kevin, David Lean: A biography (London: Richard Cohen Books, 1996).
Brownlow, Kevin, "John Huntley Film historian and lecturer on the art of cinema," The Independent , August 28, 2003.
Hetherington, S. J. and Mark Brownrigg, Muir Mathieson: A Life in Film Music (Scottish Cultural Press, 2006).
Huntley, John, British Film Music (London: Skelton Robinson, 1947).
Manvell, Roger and John Huntley, The Technique of Film Music (London: Focal Press, 1957).
McFarlane, Brian (Editor) and Anthony Slide (Associate Editor), The Encyclopedia of British Film, Fourth edition (Oxford University Press, 2013).
Swynnoe, Jan G., The Best Years of British Film Music (The Boydell Press, 2002).
Tabori, Paul, Alexander Korda (London: Oldbourne Book Co. Ltd., 1959).
Wright, Adrian, The Innumerable Dance: The life and work of William Alwyn (The Boydell Press, 2008).

Appendix: Index of Articles by John Huntley
John Huntley published countless magazine articles, many under the generic heading of "Film Music". The following listing is restricted to the topics of music and sound recording. Other articles, pamphlets and books by Huntley are itemised on the BFI Special Collections database and may be found by searching at http://collections-search.bfi.org.uk/web.

Band Wagon, Vol. 7, No. 2, 1948 (re. Bax).
Cinema and Theatre, Vol. 15, No. 1, 1947.
Film Industry, Vol. 1, No. 3, 1946; Vol. 2, No. 2, 1947; December 1948.
Film Music Notes, Vol. 10, No. 1, 1950; Vol. 10, No. 3, 1951.
Kinematograph Weekly, No. 2097, 1947.
The Musical Times, Vol. 98, No. 1378, 1957.
Music Parade, Vol. 1, No. 7, 1948 (re. Alwyn); Vol. 1, No. 11, 1948 (re. Bliss); Vol. 2, No. 2, 1949 (re. Rawsthorne).
Musical Express, June 1948.
The Penguin Film Review, No. 1, 1946; No. 2, 1947; No. 3, 1947; No. 4, 1947; No. 5, 1948 (re. Alwyn); No. 6, 1948 (re. Walton); No. 8, 1949 (re. Walton & Bax).
Sight and Sound, Vol. 12, No. 48, 1944; Vol. 15, No. 60, 1947; Vol. 16, No. 63, 1947; Vol. 19, No. 8, 1950; Vol. 19, No. 9, 1951; Vol. 19, No. 10, 1951; Vol. 20, No. 1, 1951; Vol. 21, No. 1, 1951; Vol. 21, No. 2, 1951; Vol. 21, No. 3, 1952; Vol. 22, No. 1, 1952; Vol. 22, No. 3, 1953; Vol. 23, No. 3, 1954.
Sound Illustrated, December, 1944; May, 1945 (re. Walton & Addinsell); September, 1948.

---
| | |
| --- | --- |
| | |
Donate and keep us afloat
New Releases


<!- cpo end March 2023 --> all cpo reviews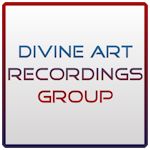 Click to see New Releases
Get 10% off using code musicweb10
All Divine Art reviews
<! apr 12 months Nov 22 - Oct 23 -->
Recordings of the Month
November 2022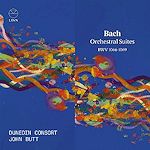 Bach Orchestral Suites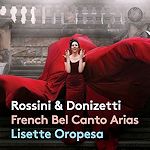 October 2022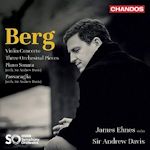 Violin Concerto Elmes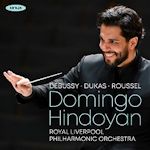 Debussy Jeux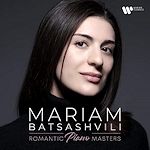 Romantic Piano Masters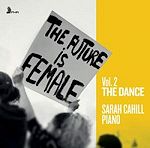 Volume 2 - The Dance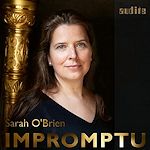 Complete Harp Impromptus