paid for
advertisements

<!- Forgotten to FEb 2023-->
FOGHORN Classics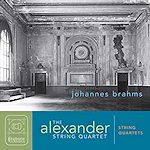 Brahms String Quartets

All Foghorn Reviews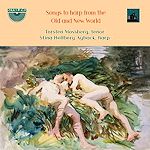 Songs to Harp from
the Old and New World

all Nimbus reviews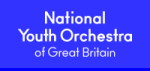 Follow us on Twitter
Editorial Board
MusicWeb International
Founding Editor
Rob Barnett
Editor in Chief
John Quinn
Contributing Editor
Ralph Moore
Webmaster
David Barker
Postmaster
Jonathan Woolf
MusicWeb Founder
Len Mullenger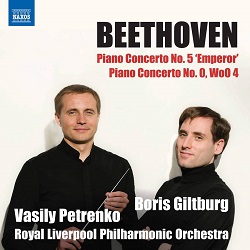 Support us financially by purchasing from
Ludwig van BEETHOVEN (1770-1827)
Piano Concerto No. 5, in E flat major, Op. 73 'Emperor' (1808-09) [37:30]
Piano Concerto No. 0, in E flat major, WoO 4 (c. 1784) [25:10]
Boris Giltburg (piano)
Royal Liverpool Philharmonic Orchestra/Vasily Petrenko
rec. 11 July 2019, Philharmonic Hall, Liverpool, UK (No. 5); 13-14 November, 2020, Fazioli Concert Hall, Facile, Italy (No. 0)
NAXOS 8.574153 [62:40]


I reviewed Boris Giltburg's first entry in his cycle of the Beethoven piano concertos on Naxos in 2020 with a "Recommended" rating, the same distinction given in colleague Michael Greenhalgh's review. With this issue, Giltburg forgoes chronology in bypassing the Third and Fourth Concertos and offers the masterful Fifth and an interesting piece of juvenilia, the so-called Piano Concerto No. 0. The orchestral score of this work is lost and thus Giltburg uses the piano solo version that includes Beethoven's reduction of tutti parts for piano. This then is obviously an interesting and unusual pairing of works that contrasts thirteen-year-old Beethoven with thirty-eight-year-old Beethoven.

Boris Giltburg, first prize winner of the Brussels-based Queen Elisabeth Competition in 2013, has been very busy in both the concert hall and recording studio. In addition to his Beethoven, I have reviewed several of his other recordings, including his Rachmaninov Third Piano Concerto and Corelli Variations (review), Liszt Transcendental Etudes (review), and Rachmaninov complete preludes here (review), all quite impressive efforts. I reviewed his Orchid Classics disc of the Prokofiev "War Sonatas" for a different classical journal, finding it also utterly convincing.

Not surprisingly, Giltburg delivers an excellent account of the Emperor Concerto. His phrasing is imaginative and wisely wrought, and features a fine sense for judicious tempos, as well as subtle manipulation of dynamics with multiple gradations throughout the full spectrum that yield fortes and pianos that can change to their opposites either slowly or quickly in a smooth and natural transition. Giltburg reminds me of Murray Perahia in this respect in his Beethoven concertos. Giltburg's accenting is always on target as well and his technique is seemingly flawless, allowing him to meet any challenge here with apparent ease.

To cite a few examples of his insightful interpretive approach, listen to how he handles the piano's entry at 4:09 following the orchestral exposition in the first movement (Allegro). Giltburg initially sounds restrained and demure, as he should, but then notice how he subtly manipulates the dynamics thereafter to infuse a spirited sense, always capturing the emotional flow of the music as the sound levels swell and recede with an almost perfect naturalness. In the piano's exposition Giltburg deftly expresses the initial chasteness of the march theme with elegant hushed dynamics that divulge not the least hint of exaggeration. The heart of the development section comes across with power and dynamism in those big explosive chords (10:29-10:38), and then fades subtly as Giltburg winds down to a sense of repose before the recapitulation begins. Here, the materials from the opening return with greater heft and grandeur and the remainder of the movement is played convincingly, especially the cadenza where the pianist's penetrating insights are always in evidence. Vasily Petrenko draws spirited and accurate playing from the Royal Liverpool Philharmonic Orchestra, a group that sounds world class throughout the work.

The second movement (Adagio un poco mosso), a lovely nocturne, can sound almost limp in the wrong hands, but here the music has a nice serene flow. However, Giltburg develops a restive sense midway through in those rising, insistent trills (3:19—3:46) as he increases his dynamics toward forte. The remainder of the movement is a bit less nocturnal in this performance in its beefier dynamics and accenting, which works just fine. The finale (Rondo: Allegro) is given a well accented and muscular treatment from both pianist and conductor. Thus, while tempos tend to be consensus, the music seems more lively than usual. You'll notice quite emphatic brass playing here, a trait also evident in the opening movement. The strings too come across with an imposing sound throughout this movement, and Giltburg, when he adds a little more heft to his dynamics, never sounds harsh or wayward. A great performance of this concerto from pianist, conductor and orchestra!

The Concerto No. 0 is a pleasant work, but hardly redolent of anything by Beethoven that is well known. Boris Giltburg, in his very thoughtful and informative album notes, relates the work's style to that of J.C. Bach, not Mozart as one might think, because the latter's more mature and masterful concertos were just beginning to appear at the time the thirteen-year-old composer was writing this projected concerto. At any rate, like the Emperor it is cast in three movements, about the only feature the two works have in common. It is generally very light in mood and, as Giltburg points out in his notes, rather a showpiece which Beethoven probably intended to use for performance at Elector Maximilian Friedrich's Bonn Court, where the young Beethoven served as a court musician.

While the orchestra would likely have had a limited role in this concerto, as noted by Giltburg, one notices the missing accompaniment at times in this work. Yes, you notice what isn't there. Still, the concerto stands reasonably well on its own, much like a sonata. The first movement, marked Allegro moderato, has a bright celebratory character, its main theme suggesting a mood of regality. Much of the music is energetic and quite complex, with a brilliant cadenza. (There are other implied cadenzas in the score that Beethoven apparently improvised during performance).

The second movement (Larghetto) features a delicate theme whose elegance and songful manner divulge a measure of emotional depth. The latter half has a nocturnal character where the mood deepens to an even more serious demeanor. To Giltburg, this is the best of the three movements and I agree. The finale returns to the lighter side, as it brims with playfulness and humor, and exudes a youthful, carefree spirit. Though it is devoid of any expressive depth, it is full of energy and good-natured mischief and serves as a rather joyful close to this charming, if not wholly noteworthy work. Giltburg once again displays his considerable interpretive and technical skills as he wrings out the most from this piece, making about the best case possible for its limited charms.

As for comparisons in the Emperor Concerto, Giltburg's account can certainly stand with the best by Stewart Goodyear (Orchid Classics), Perahia (Sony), Cliburn (RCA), Brendel (with Rattle on Philips), Buchbinder (C Major video), and Uchida (Philips). In the Concerto No. 0, it's hard to make comparisons, as all the other performances I know use an orchestral version fashioned by various arrangers. Giltburg's is the only one I'm aware of using this solo rendition, though there are likely others. In any event, I am convinced his account does full justice to the score. The sound reproduction on this Naxos CD is vivid and well balanced. Those looking for an excellent performance of the Emperor and who are attracted to its lesser coupling, will certainly find this a most rewarding disc.

Robert Cummings

Footnote
In a footnote to my April, 2020 review of Stewart Goodyear's complete set of Beethoven piano concertos I mentioned a curious aspect about the Emperor Concerto's first movement timings. I wrote that "out of nineteen pianists' recordings in my collection, eighteen fall into the tight range of 20:04 to 20:55..." Well, now it's nineteen out of twenty, as Giltburg clocks in at 20:09! So I still wonder what it is in this music that seems to dictate such a narrow tempo range to the pianist. My original footnote drew many comments on the Message Board, a few citing one or two examples outside the range, but most acknowledging the validity of my point. Compared to other movements of this approximate length, the range would normally have a spread of four or five minutes at least. Check your recordings of this work and you'll be amazed at the virtual unanimity of timings in this movement.



---
| | |
| --- | --- |
| | |
Donate and keep us afloat
New Releases


<!- cpo end March 2023 --> all cpo reviews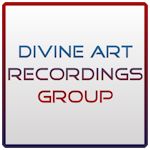 Click to see New Releases
Get 10% off using code musicweb10
All Divine Art reviews
<! apr 12 months Nov 22 - Oct 23 -->