paid for
advertisements

---
100th birthday of Mieczyslaw Weinberg on December 8, 2019.
Renate Eggbrecht has recorded all 3 violin Sonatas
All Troubadisc reviews
FOGHORN Classics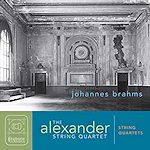 Brahms String Quartets

All Foghorn Reviews


Follow us on Twitter
Editorial Board
MusicWeb International
Founding Editor
Rob Barnett
Editor in Chief
John Quinn
Seen & Heard
Editor Emeritus
Bill Kenny
MusicWeb Webmaster
David Barker
Postmaster
Jonathan Woolf
MusicWeb Founder
Len Mullenger
Discs for review may be sent to:
Jonathan Woolf
76 Lushes Road
Loughton
Essex IG10 3QB
United Kingdom

jonathan_woolf@yahoo.co.uk
---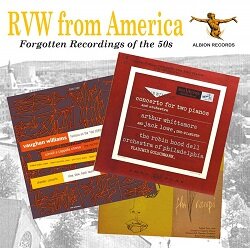 Support us financially by purchasing from
Ralph VAUGHAN WILLIAMS (1872-1958)
RVW from America - Forgotten Recordings of the 50s
rec. 1950-53
Texts included
ALBION RECORDS ALBCD048 [68:01]

Albion can invariably be relied on to excavate rarities from Vaughan Williams' discography, whether live or studio, and this latest example is no exception. It presents a sequence of LP recordings made in America during the first half of the 1950s of which several - the Concerto for Two Pianofortes, the Fantasia (quasi variazione) on the 'Old 104th' Psalm Tune, and the John Dory arrangement – were all disc premieres. Transferred from those overlooked discs, new light is shone on this element of RVW's recorded legacy.

RCA Victor released the Concerto in a 7" 45rpm format necessitating three discs at a time when a 12" 33rpm standardisation had not yet been fully established. Their gamble failed and the 7" format largely faded into obscurity and by the time they retrenched and opted for a 10" format the damage had been done and this is a rarity in the composer's legacy of discs. The obvious duo to record this was Ethel Bartlett and Rae Robertson but it was actually Arthur Whittemore and Jack Lowe, the American duo, who gave the work its American premiere and who recorded it with Vladimir Golschmann and the Robin Hood Dell Orchestra of Philadelphia, the summer incarnation of Ormandy's Philadelphia Orchestra. Cyril Smith and Phyllis Sellick had given the world premiere in London with Adrian Boult in 1946 and Boult was to record it with Vronsky and Babin in the first stereo version over two decades later. The work is a reconfiguration by Joseph Cooper of the Piano Concerto that the composer wrote for Harriet Cohen.

Though it's inevitably in slightly boxy mono sound, this is a fine performance. The opening Toccata is vividly realised, and the slow movement is graced by excellent solo flute playing (William Kincaid, I assume), full of ruminative refinement. Though the full burnish of the celebrated Phily strings can't be experienced, enough survives to show how finely they play throughout. The duo is especially at home in the percussive finale. Earlier in the work, in the slow movement in particular, the composer's debt to Ravel is clear but in the finale he looks sideways at Bartók, even though this element is sometimes leavened by folkloric cadences, whilst reminiscences of the Fourth Symphony vitalise the music still further. (As an addendum, a letter from Ursula Vaughan Williams has survived in which she promises to try to find the Concerto LP for the composer's biographer and friend Michael Kennedy, though it seems she was unable to source it. Probably VW never heard it.)

By the time Robert Hull recorded Flos Campi, the première recording had been made by William Primrose and Adrian Boult. The violist in this American recording is Francis Tursi, a noted chamber player some of whose best-known recordings were Mozart Quintets made as a guest violist with the Fine Arts Quartet. He is a devoted player though obviously not a soloist in the Primrose mould. This recording, unlike the Concerto, did receive a note in The Record Guide when it was pressed in the UK by Nixa, so it clearly enjoyed wider circulation. Hull locates Flos Campi's bitonality and exoticisms as well as its rather Holstian elements very well and the soloist, orchestra and chorus are decently balanced though again the recording could hardly be called outstanding.

Fantasia (quasi variazione) on the 'Old 104th' Psalm Tune is heard in the composer's version for piano, choir, organ and strings. The recording was made in 1953 with the English pianist John Hunt, who studied with Schnabel in Berlin at the same time as Clifford Curzon did (1928-30). Excellent sleeve writer Ronald Grames is right to be circumspect about the existence of any recordings of Hunt's, other than this one, but in point of fact he did make private recordings before the War which were available for purchase – Schubert, Handel and Brahms among them. This is a splendid performance of a problematic work, although once again the recording can't capture all the music's detail and the choral contribution is recessed. Hunt is an unflappable and technically adroit pianist and as he played, I wondered more and more what he would have done with 'A Bach Book for Harriet Cohen'. He could certainly have got his way around Bantock, Bax, Goossens, Walton and especially VW's beautiful arrangement of Ach bleib' bei uns, Herr Jesu Christ.

The three folk song arrangements are The Turtle Dove, The Dark-Eyed Sailor and John Dory. They're performed by the Cornell A Capella Chorus directed here, once again, by Robert Hull. There's a photograph reproduced in the booklet of Hull and VW together in 1954, which adds a sense of intimacy and immediacy to the professional relationship enshrined by Hull's recordings. These are very successful examples of the composer's affectionate, lighter side and I have to note how fine the baritone soloist is in The Turtle Dove; A. Stratton McAllister, born in 1932 and still happily with us, was an undergraduate (of electrical engineering) at Cornell at the time, taking singing lessons with Keith Falkner. He developed a fine career in engineering and computer systems and continued to sing and to play in brass ensembles.

These restorations are very welcome. They reflect the fact that some of Vaughan Williams' champions in America – Robert Hull, Vladimir Golschmann, the Whittemore-Lowe duo, Francis Tursi – proved every bit as dedicated as more senior exponents such as Mitropoulos, Stokowski and later Abravanel, Bernstein and others, and are deserving of acclaim for recording what was in some cases recondite material. That is certainly very clear from this excellent disc.

Jonathan Woolf

Previous review: John Quinn


Contents and performance details:

Concerto for Two Pianofortes in C minor [25:28]
Arthur Whittemore and Jack Lowe (duo-piano)
Robin Hood Dell Orchestra of Philadelphia / Vladimir Golschmann
rec. 26 July 1950, venue unknown

Flos Campi [19:49]
Francis Tursi (viola)
Cornell A Capella Chorus; Concert Hall Chamber Orchestra / Robert Hull
rec. 17 May 1952, Bailey Hall, Cornell University, Ithaca, New York

Fantasia (quasi Variazione) on the 'Old 104th' Psalm Tune [14:47]
John Hunt (piano); John Beavan (organ);
Cornell A Capella Chorus; Rochester Chamber Orchestra / Robert Hull
rec. 23 May 1953, Sage Chapel, Cornell University, Ithaca, New York

The Turtle Dove – Folk Song [3:19]
Five English Folk Songs, No 1 – The Dark-Eyed Sailor [2:18]
John Dory – Folk Song [2:19]
A. Stratton McAllister (baritone)
Cornell A Capella Chorus / Robert Hull
rec. 23 May 1953, Sage Chapel, Cornell University, Ithaca, New York?


---
| | |
| --- | --- |
| | |
Donate and keep us afloat
New Releases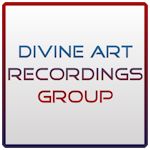 Click to see New Releases
Get 10% off using code musicweb10
All Divine Art reviews
Recordings of the Month
June 2022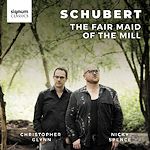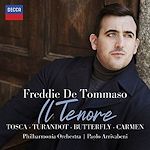 May2022