paid for
advertisements

---
100th birthday of Mieczyslaw Weinberg on December 8, 2019.
Renate Eggbrecht has recorded all 3 violin Sonatas
All Troubadisc reviews
FOGHORN Classics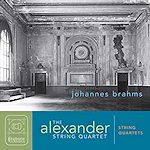 Brahms String Quartets

All Foghorn Reviews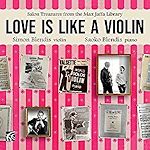 Salon Treasures from the Max Jaffa Library


Follow us on Twitter
Editorial Board
MusicWeb International
Founding Editor
Rob Barnett
Editor in Chief
John Quinn
Contributing Editor
Ralph Moore
Seen & Heard
Editor Emeritus
Bill Kenny
MusicWeb Webmaster
David Barker
Postmaster
Jonathan Woolf
MusicWeb Founder
Len Mullenger
Discs for review may be sent to:
Jonathan Woolf
76 Lushes Road
Loughton
Essex IG10 3QB
United Kingdom

jonathan_woolf@yahoo.co.uk
---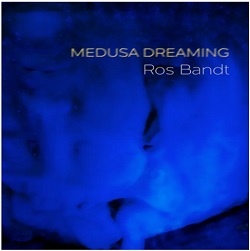 Ros BANDT (b. 1951)
Medusa Dreaming (2010)
The Medusa Ensemble
Rec. May 2010, Yerebatan Sarnici, Istanbul, Turkey
NEUMA 145 [56:36]


Ros Bandt is an Australian sound artist and composer, renowned in her own country and beyond as a pioneering contributor to a genre known as 'interactive sound sculpture'. Whilst some readers may be on nodding terms with the kind of sound installations which are commissioned to accompany and complement all manner of historical exhibitions, presentations of modern art, civic initiatives and the like, Bandt has tended to focus more specifically on projects with environmental or archaeological connotations; the present work, Medusa Dreaming, combines both.

The disc is a document of a performance which took place back in 2010 at the Yerebatan Sarnici, the most imposing among a collection of ancient cisterns located underneath the city of Istanbul. Given that this is a site-specific work, a description of the setting might be helpful – it certainly enabled this listener to make sense of the extraordinarily diverse sounds which emerged through my speakers. Bandt's music is certainly as dependent on the ambience projected by its ancient setting as it is on any instrumental or human resources. With that in mind I shall quote from the booklet note – it's uncredited but I suspect that the composer herself might well be its author:

"Traversing the 52 steps underground, the splendour of this magical water tank is first heard – water dripping from its Romanesque brick-vaulted ceilings into the water below. One walks on elevated platforms through its dark, illuminated forest of 336 marble columns of Corinthian, Ionic, Doric, Byzantine, Roman, and Ottoman origins. Two stelae have Medusa carvings, another column, tears. It was built in the reign of the Byzantine emperor Justinian I in the 6th century to store water carried from the Belgrad forest to the Topkapı Palace and its surrounds."

This singular location thus provides the sonic backcloth for what Bandt has described as "an environmental water symphony, a plea to respect water and our use of it". The exponentially rapid increase in the understanding of climate science (and, alas, its wilful misrepresentation on the part of a number of influential naysayers) which has taken place during the eleven years since this performance , as well as related phenomena such as attempted revolutions, mass migration created by fall-out from them, the rise of right-wing populism, and most recently the effects of an international pandemic somehow render the rationale of this project prescient in its sincerity and urgency. In purely artistic terms there is no doubt whatsoever about the strange, addictive beauty of these sounds and I wonder why it has taken more than a decade for them to be unleashed upon the public at large.

Medusa Dreaming spans eleven movements and lasts just short of an hour. Over this trajectory Bandt attempts to trace the story of the Yerebatan Cistern by incorporating its acoustic properties into a colourful sonic tapestry. The instrumental sounds and effects produced by the four members of the Medusa Ensemble are inserted into this ambient space; the whole is further enhanced by additional electroacoustic interpolations of sound samples drawn from a number of ancient sites in Greece, Gozo, Italy, New Zealand and Lake Mungo in Bandt's native Australia (this latter amplifies the Aboriginal concept of 'The Dreaming' which characterises dreams as 'place-based care' and forms part of the titular conceit of the work). Nor does the concept limit itself to human dependence on water; the presence of the sounds of live carp feeding in the waters directly beneath the audience (movement 3) and the ultrasound of a Rimu tree literally growing (movement 10) are among those natural sounds whose very presence can only emphasise the idea of ecological interdependence.

Whilst all of the above might seem both earnest and worthy, It's Bandt's music per se that is central to this review and it hangs together remarkably well as a 60 minute symphony – I use the term in its most arcane sense. Bandt and her three talented instrumental collaborators deploy an instrumentarium which is probably unprecedented in its peculiarity; harp, tarhu (a relatively recently invented stringed instrument which blends characteristics of the Turkish tambur and the Chinese erhu among other things), air-whistles, a plethora of exotic percussion, and most striking of all Erdem Helvacıoğlu's remarkable electric guitarviol, whose unforgettable, at times overwhelming timbres steal the show in several of the movements. Bandt has judiciously limited the presence of the human voice to occasional multi-lingual spoken references to water itself which provide a stark reminder of the impossibility of the continued existence of our flawed species without it.

Bandt's credentials as a composer of quality are to the fore throughout – in terms of the variety of pacing, mood and texture my experience of Medusa Dreaming has proved compelling; its arc seems entirely devoid of longeurs. The musicianship of the four main protagonists seems exceptional to this critic's ears, unversed as they are in gauging different levels of virtuosity or skill on some of these instruments. The sonics are magnificently realised, to the point where the listener certainly benefits from a realistic impression of the acoustic idiosyncrasies of this unique location. Most impressive of all is the complete avoidance of new-age cliché; Medusa Dreaming might well prove to have been a pièce d'occasion which is physically unrepeatable in terms of live performance but its documentation on this disc is valuable indeed. Quite apart from her ignore-it-at-your-peril message, the sounds Bandt and her team have fashioned here are haunting, memorable and surprisingly moving. It's a real feather in Neuma's cap.

Richard Hanlon

Contents
1 The Tears of Yerebatan Palace [8:02]
water drips, percussion, flute call to water, water and glass lachrimae
2 Frozen Locks, Athena's Curse [4:03]
stretched slide whistles and percussion,
international words for turned into stone
3 Fish Dreaming [1:42]
live hydrophone feed of the carp fish in the cistern
4 Ode to Emperor Justinianus [5:04]
electric guitarviol, live processing, and percussion
5 Water Through Glass [4:44]
original glass and clay, harp, tarhu
6 Corinthian Song [6:05]
Renaissance tenor recorder, harp, electric guitarviol, live processing, percussion
7 Water Dreaming [6:38]
psalteries and harps, words, water, Renaissance flute
8 Medusa Dreaming [6:31]
harp solo, percussion, electric guitarviol
9 Basilica Dreaming [2:39]
windharps recorded in the Australian desert,
multicultural voices: 336 marble columns
10 From Belgrat Forest [5:12]
ultrasound recording of a Rimu tree growing, tarhu, electric guitarviol, live processing
11 52 Steps to the Future of Water [5:54]
ensemble apotheosis, international words: dreaming, medusa, columns, stone, 52 steps

The Medusa Ensemble consists of Ros Bandt (tarhu, flutes and air whistles), Natalia Mann (harp), Erdem Helvacıoğlu (electric guitarviol and live processing) and İzzet Kızıl (percussion).


---
| | |
| --- | --- |
| | |
Donate and keep us afloat
New Releases
<!- Bridge end Sept 2022 -->


<!- cpo end Sept 2022 --> all cpo reviews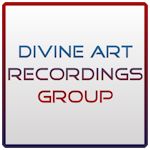 Click to see New Releases
Get 10% off using code musicweb10
All Divine Art reviews
Recordings of the Month
July 2022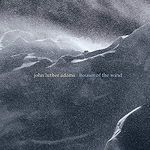 John Luther Adams
Houses of the Wind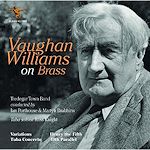 June 2022