paid for
advertisements

---
100th birthday of Mieczyslaw Weinberg on December 8, 2019.
Renate Eggbrecht has recorded all 3 violin Sonatas
All Troubadisc reviews
FOGHORN Classics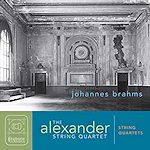 Brahms String Quartets

All Foghorn Reviews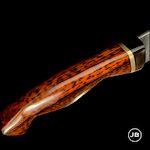 Johnny Bradley
Handmade Kitchen Knives
<! ends end of July>


Follow us on Twitter
Editorial Board
MusicWeb International
Founding Editor
Rob Barnett
Editor in Chief
John Quinn
Seen & Heard
Editor Emeritus
Bill Kenny
MusicWeb Webmaster
David Barker
Postmaster
Jonathan Woolf
MusicWeb Founder
Len Mullenger
Discs for review may be sent to:
Jonathan Woolf
76 Lushes Road
Loughton
Essex IG10 3QB
United Kingdom

jonathan_woolf@yahoo.co.uk
---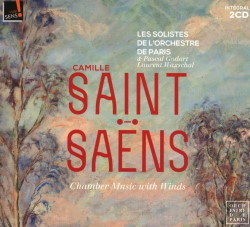 Support us financially by purchasing from
Camille SAINT-SAËNS (1835-1921)
Chamber Music with Winds
Les Soloists de l'Orchestre de Paris
Laurent Wagschal, Pascal Gallet (piano)
Rec. Temple Saint-Marcel, Paris, no date given
INDÉSENS INDE149 [63:35 + 58:04]

This is a box – well, a double CD anyway - of delights from the French label Indésens. Camille Saint-Saëns is a composer recognised as a figure of great importance in France, whereas, at least in the UK, he is I believe seriously undervalued. Maybe he is a victim of his own staggeringly large output, for here we hear little of his music regularly in concert, other than, of course, the ubiquitous Carnival of the Animals.

Like many French composers before and after him, Saint-Saëns felt a great affinity for wind instruments. He wrote for them sensitively and imaginatively in his orchestral works, and composed many pieces of chamber music for them, as well as solos with piano or orchestra. In the last couple of years of his life, still writing prolifically, he planned a series of six sonatas with piano for woodwind instruments, but death intervened after the three that occupy much of CD2 in this recording. Many of the shorter works – to name but a few, the Odelette for flute on CD2, the two Romances for horn, or the Tarantella for flute, clarinet and piano, all on CD1– are delicious trifles, slight but characteristically meticulous in their detail, and full of little surprises. And who could possibly ignore a package containing two versions of The Swan, one for flugelhorn and one for contrabassoon!

So, highly diverting stuff; but the playing throughout, be assured, is of stellar quality. These are all soloists from the famous Orchestre de Paris, and some of the performances are jaw-dropping in their virtuosity. Happily though, the technical fireworks are never allowed to hold sway over musical values. This is true of the opening number, the Septet op. 65 of 1880, even if this is a work of essentially frivolous nature. I was constantly reminded of Poulenc, or even Ibert's wonderful Divertissement, which is to say that this music has wit and élan, even if it's not 'profound'. The most interesting movement of the four is perhaps the third, a rather Schubertian Intermède, where the trumpet takes a back seat for the time being. But boy, when he does take centre stage, Frédéric Mellardi's contribution is stunning – brilliant in the fortes, creamy in the more lyrical moments.

The remainder of CD1 is taken up with short bons bons, where we are introduced to the beautiful phrasing and breath-taking technique of flautist Vincent Lucas, and the equally impressive playing of his colleagues. André Casalet is superb horn player, smooth of tone, and with just a hint of expressive and tasteful vibrato. The days of French players of the horn with the terminal wobbles are mercifully long gone, but I for one love the sound of playing like this.

The bassoonist Marc Trénel gives a heartfelt account of the great aria 'Mon coeur s'ouvre à ta voix' (usually rendered in English as 'Softly awakes my heart'), while trombonist Guillaume Cottet-Dumoulin is an expressive and majestic soloist in the Cavatine op.144. And there's that Swan on the contrabassoon; it may sound like the subject of a bad joke, but Yves d'Hau makes a truly magnificent job of it. OK, I still prefer it on the 'cello of course; but by the end, I found it very moving, as well as an impressive achievement. This is an instrument that normally lurks unobtrusively in the depths of the orchestra, here enjoying a glorious moment in the sun.

I should not under any circumstances forget the piano playing of Laurent Wagschal, who turns out to be a superb collaborator, always subtle and sensitive despite having to deal with thousands of notes, which he does with aplomb.

CD2 is largely devoted to the three wind sonatas Saint-Saëns wrote in the final year of his life. The booklet notes, though comprehensive and informative, are hampered by a dreadful English translation; 'Carnaval des Animaux' is rendered as 'The Animal Carnaval' for example. Nevertheless, some important points are made, for example the fact that Saint-Saëns planned six sonatas in all, and was contemplating one for cor anglais during the last days of his life. The writer, Jean Gallois, also comments perceptively that these sonatas of 1921, with their neo-classical stance, bring the 86-year-old composer close to the young rascals of Les Six. What an achievement to be so very much 'in tune' with current musical thinking at that great age.

The Clarinet Sonata is not only the longest but also the most substantial of the three. And here we have more astonishing virtuosity, this time from Olivier Derbesse. His clarinet gushes forth fountains of notes at a staggering speed in the Allegro animato, but equally impressive is his sustained pianissimo in the high register of the clarinet in the Lento. The control required to achieve this is something very special.

Alexandre Gattet is the soloist in the charming Oboe Sonata, and gives a delightful and deceptively relaxed performance of a work that explores all corners of the instrument's range. The Bassoon Sonata too is a captivating piece; three movements really, even though the little coda to the third movement is tracked separately. The bassoon is such a difficult instrument to record for a number of reasons – principally because the tone comes out of all sorts of different orifices on the body of the instrument! – but this is the most successful recording I have yet heard. The accompanist, Pascal Godart, as in the other two sonatas, is so sensitive, and never overpowers the solo instrument, allowing Marc Trénel's fine sound to sing out to great effect. The way he rattles off the end of the scherzo - all the way up to E at the top of the treble clef! – will make bassoonists rightly envious.

Placed judiciously amongst the sonatas are some shorter pieces; after the Clarinet Sonata comes Trénel's expressive version of Prière (Prayer), which is originally for 'cello. Vincent Lucas gives us the Odelette for flute and piano, another very late work, originally conceived with orchestra. Once again, the accompaniment from Laurent Wagschal is wonderfully light and sensitive, relishing the delicate textures.

To round off the whole enterprise, we have two tracks from cornetist Eric Aubier. I was a little taken aback when I read that he was to play The Swan apparently on the 'bugle'. Since that instrument is basically only able to play fanfares because the available notes are so widely spaced, I thought 'what?' and 'how?' Fortunately, it turns out that 'bugle' is the French for 'flugelhorn', the alto version of the cornet; he plays it sublimely.

This issue is a joy; the concept is as brilliant as the execution, and my congratulations and admiration to everyone concerned – especially those long-suffering pianists!

Gwyn Parry-Jones

Contents
CD1
Septuor, op.65, for trumpet, string quartet, double-bass and piano [17:31]
Romance for horn and piano, op. op. 36 [3:32]
Tarantelle for clarinet, flute and piano, op. 6 [6:36]
Carnival of the Animals: The Swan [2:51]; The Elephant [1:27] (both arranged for contrabassoon and piano)
Romance for flute and piano, op. 37 [6:45]
Cavatine for trombone and piano, op. 144 [4:38]
Romance for horn and piano, op. 67 [6:52]
Caprice on Danish airs, for flute, oboe, clarinet and piano, op.79 [10:29]
Samson et Dalila: 'Mon Coeur s'ouvre à ta voix' (arranged for bassoon and piano) [2:55]
Laurent Wagschal (piano), Vincent Lucas (flute), Alexandre Gattet (oboe), Olivier Derbesse (clarinet), Frédéric Mellardi (trumpet), André Cazalet (horn), Guillaume Cottet-Dumoulin (trombone), Marc Trénel (bassoon), Yves d'Hau (contrabassoon), Eiichi Chijiiwa, Angélique Loyer (violins), Ana Bela Chaves (viola), Emmanuel Gaugué ('cello), Bernard Cazauran (double-bass)

CD2
Sonata for clarinet and piano, op. 167 [15:12]
Prière for bassoon and piano, op. 158 [5:28]
Sonata for oboe and piano, op. 166 [11:02]
Odelette for flute and piano, op. 162 [6:48]
Sonata for bassoon and piano, op. 168 [11:41]
Fantaisie in E flat major for cornet and piano [5:02]
The Carnival of the Animals: The Swan (arranged for flugelhorn and piano) [2:52]
Pascal Dodart, Laurent Wagschal, Pascal Gallet (all piano on various tracks), Vincent Lucas (flute), Alexandre Gattet (oboe), Phillipe Berrod (clarinet), Eric Aubier (cornet and bugle), Marc Trénel (bassoon).



---
| | |
| --- | --- |
| | |
Donate and keep us afloat
New Releases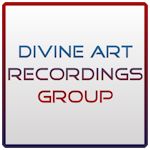 Click to see New Releases
Get 10% off using code musicweb10
All Divine Art reviews
Recordings of the Month
December
(short month)

Orphic Moments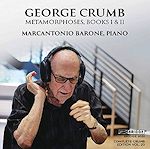 Metamorphoses Books I & II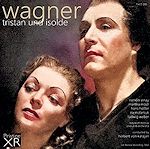 November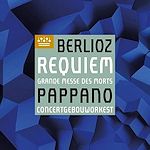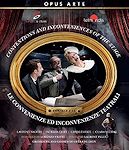 Donizetti - Le Convenienze ed Inconvenienze Teatrali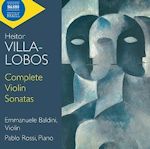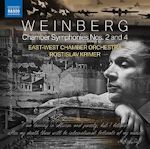 Chamber Symphonies 2 & 4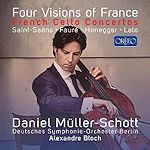 French Cello Concertos
October