paid for
advertisements

---
100th birthday of Mieczyslaw Weinberg on December 8, 2019.
Renate Eggbrecht has recorded all 3 violin Sonatas
All Troubadisc reviews
FOGHORN Classics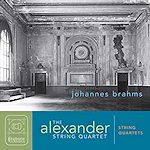 Brahms String Quartets

All Foghorn Reviews


Follow us on Twitter
Editorial Board
MusicWeb International
Founding Editor
Rob Barnett
Editor in Chief
John Quinn
Seen & Heard
Editor Emeritus
Bill Kenny
MusicWeb Webmaster
David Barker
Postmaster
Jonathan Woolf
MusicWeb Founder
Len Mullenger
Discs for review may be sent to:
Jonathan Woolf
76 Lushes Road
Loughton
Essex IG10 3QB
United Kingdom

jonathan_woolf@yahoo.co.uk
---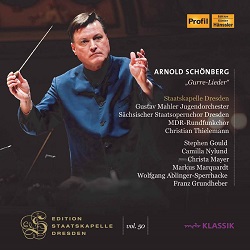 Support us financially by purchasing from
Arnold SCHOENBERG (1874-1951)
Gurrelieder, for soloists, chorus and orchestra (1900-11)
Danish text by Jens Peter Jacobsen with German translation by Robert Franz Arnold
Tove – Camilla Nylund (soprano)
Wood Dove – Christa Mayer (mezzo-soprano)
Waldemar – Stephen Gould (tenor)
Klaus the Jester – Wolfgang Ablinger-Sperrhacke (tenor), Peasant – Markus Marquardt, bass-baritone
Speaker – Franz Grundheber
MDR Rundfunkchor (chorus director: Jörn Hinnerk Andresen)
Staatsopernchor Dresden (chorus director: Jan Hoffmann)
Staatskapelle Dresden with members of Gustav Mahler Jugendorchester/Christian Thielemann
rec. Live 10th March 2020, Semperoper, Dresden
Sung German texts with English translations included.
Edition Staatskapelle Dresden – Vol. 50
PROFIL EDITION PH20052 [50:43 + 50:49]


Congratulations are in order to the Sächsischer Staatskapelle Dresden for reaching volume fifty in its Edition Staatskapelle Dresden, a documentary series launched in 2005 with radio station MDR Figaro for release on the label Profil Edition Günter Hänssler. The new album presents Schoenberg's Gurrelieder (or, in German usage, Gurre-Lieder) a late-Romantic, large-scale cantata for soloists, chorus and orchestra. Principal conductor Christian Thielemann, acknowledging the challenges presented by Gurrelieder, describes it as 'a pinnacle of the late-Romantic period.' Undoubtedly, this is another significant addition to the discography of both the Gurrelieder and this valuable Edition Staatskapelle Dresden series on Profil.

At the Semperoper, Dresden on the 8th, 9th and 10th March 2020 the Staatskapelle Dresden gave three performances of Schoenberg's masterpiece. As it transpired, that set of concerts marked the premature end of the 2019/20 season, as only a few weeks later all forthcoming concerts and operas were cancelled in accordance with Covid-19 lockdown measures in Saxony. Further planned performances of Gurrelieder at the Salzburg Easter Festival, where Thielemann is artistic director and the Staatskapelle Dresden is resident orchestra, were abandoned too.

As one might expect, Austro/German Romantic works are firmly at the heart of the Staatskapelle Dresden performing tradition. In 2019, Jan Nast, then the orchestra director stated, 'for Germany's oldest orchestra, tradition is both an obligation and an inspiration!' While acknowledging the massive forces needed to stage Gurrelieder, I was surprised to discover that the first time the Staatskapelle Dresden had performed this ripely late-Romantic work was in August 1995 at the Semperoper, Dresden under Giuseppe Sinopoli. Remarkably, that was eighty-two years after Franz Schreker conducted the world premiere in February 1913 in the Musikverein, Vienna. Fortunately for posterity, that Sinopoli Gurrelieder performance was recorded live on Teldec (Warner Classics). It is still puzzling why another twenty-four years has elapsed between the Sinopoli performances and this Thielemann Gurrelieder. In fact, this recording might never have happened, as initially no plan was in place to record any of the three performances (8th-10th March 2020) until fortuitously the orchestra players made a 'special request' for a private recording of the concert for documentary purposes.

The genesis of Gurrelieder is rather a protracted one. In 1900 Schoenberg, who had recently completed his tone poem Verklärte Nacht (Transfigured Night) for string quartet, turned his attention to a song cycle for soprano, tenor and piano originally intended for a competition organised by the Vienna Tonkünstler-Verein. For his text, Schoenberg used a German translation published in 1899 of Danish writer Jens Peter Jacobsen's dramatic poem Gurresange (Gurrelieder, Songs of Gurre) part of his novella A Cactus Blooms (1868). Schoenberg never did submit the score for the competition; at the suggestion of his mentor Alexander von Zemlinsky, he continued to work on it but mostly laid the score aside for long periods - at one point for seven years - until 1911, when he arrived at the version contained here for soloists, choirs and expanded orchestra. Some years later, Schoenberg described Gurrelieder as 'the key to my entire development.' By the time he had finished orchestrating it, he was already transitioning to an experimental atonal and Expressionist style, notably in his String Quartet No 2, Op 10; Three Piano Pieces, Op 11; Song cycle Das Buch der hängenden Gärten (The Book of the Hanging Gardens), Op 15; Five Pieces for Orchestra, Op 16 and the one act monodrama Erwartung (Expectation), Op 17.

For Gurrelieder, Schoenberg asks for a battalion of performers and on this recording Thielemann has, by my reckoning, three hundred and four members in total. There are five well-chosen vocal soloists, a speaker, two choruses (the MDR Rundfunkchor and the Staatsopernchor Dresden) comprising one hundred and fifty singers, and the Staatskapelle Dresden supplemented by members of the Gustav Mahler Jugendorchester, numbering one hundred and forty-eight orchestral players.

In Gurrelieder, Schoenberg, with the Jacobsen text, takes the listener into a land of legend, myth and fairy tales set in the middle ages, centred on Castle Gurre. In the score the imaginative power of nature's domain is a theme more persuasive than the story itself. Parallels to Wagner, especially the music dramas, feel marked in Schoenberg's compositional approach and the atmosphere created. In particular, lovers Waldemar and Tove appear in a medieval legend not too dissimilar from Wagner's romantic tragedy Tristan und Isolde where the ill-fated love affair between an Irish princess and the nephew of a king results in death by poisoning.

Part One focuses on the love between King Waldemar and the beautiful maiden Tove, but it is a doomed love. Aware of the affair and raging with resentment and jealousy, Queen Helwig arranges the murder of Tove. Following the orchestral prelude, nine songs are sung in turn by lovers Waldemar and Tove. In addition, there is the rightly celebrated Song of the Wood-Dove. Part Two consists of a single song known as Waldemar's Song of Vengeance. In Part Three, The Wild Hunt of the Summer Wind, Waldemar is condemned for eternity to a grotesque ride through the night sky with the ghosts of his dead vassals, but Spring brings renewal and the hope that the souls of Waldemar and Tove will be reunited. Waldemar has three songs and a single song each for the Peasant, the Jester and the narrator's melodrama, two for Waldemar's group of men raised from the dead and a song for the mixed chorus to conclude the work.

This is a live recording which permits no second chances, but Thielemann's five vocal soloists and speaker, despite some minor unevenness, are in convincing form. Surely it is the casting of lovelorn hero Waldemar that is most likely to unnerve Gurrelieder admirers. Listening to a number of different Gurrelieder recordings soon reveals several examples of tenors unsuitable for the task. The challenges are demanding, as Waldemar is ideally a Heldentenor role. Herbert Glass in the Los Angeles Times (1992) felt those singing the role ought to possess the youthful ardour of Tamino with the heft and volume of Siegfried.

Here, the role of Waldemar is performed by American heldentenor Stephen Gould. A specialist in both Wagner, having sung Siegfried, Tristan and Tannhäuser at Bayreuth and also Richard Strauss roles, Gould has the sound of a more mature King Waldemar, which is absolutely fine. He certainly has the required weight and displays an attractive baritonal register although his heavy voice is a tad unwieldy. Comfortable in his high register, Gould is able to cut through the often dense orchestral passages with relative ease. Waldemar's key contribution is his Song of Vengeance - Herrgott, weißt du, was du tatest (Lord God, do you know what you did). Here, Gould excels in his convincing portrayal of a Waldemar bereft at the death of his beloved Tove and, blasphemously directing his wrath towards God for allowing her death, is set on retribution.

As the ill-fated Tove, Finnish soprano Camilla Nylund can never pretend to be convincing as a youthful maiden; hers is definitely a woman's voice, and in truth none the worse for that. Having attended two of her recital performances in the Semperoper Dresden, I regard Nylund as a very talented lyric-dramatic soprano. Certainly, an experienced singer of Richard Strauss and Wagnerian roles, she has no problem projecting her voice through the orchestra. Her performance of Du sendest mir einen Liebesblick (You send me a loving glance) stands out, communicating splendidly her compassionate heart and purity of tone. Confidently achieving her ringing high notes, I notice that Nylund is able to keep her warm vibrato under satisfactory control.

Bavarian-born mezzo-soprano Christa Mayer is another seasoned Wagnerian who has appeared several times at Bayreuth and her role of the Wood Dove (Waldtaube) requires only a single contribution. Certainly, the Song of the Wood Dove is one of the highlights of the work, a lamentation that swings between sorrow and reflection, and also severity and fury, especially in the final section of the song. In this celebrated set-piece Tauben von Gurre! Sorge quält mich (Doves of Gurre! Sorrow torments me) the Wood Dove flies through the forest announcing Tove's death on orders of Queen Helwig and how Waldemar is tormented with grief. Displaying her rich tone Mayer manages her vibrato well and achieves her high notes with only little strain. She might not have the most even of voices, but her performance is quite affecting and dramatic.

Appearing in Part Three the Peasant (Bauer) is sung by Düsseldorf-born bass-baritone Markus Marquardt who has the single aria Deckel des Sarges klappert und klappt (The coffin lid rattles and bangs). Frightened by witnessing the spectral sight of mythical beings sweeping across the sky, the Peasant makes the sign of the cross and prays for God's protection. This is highly effective singing from Marquardt, who is dependably steady and produces good clarity of tone. Salzburg-born tenor Wolfgang Ablinger-Sperrhacke sings the only contribution of Klaus the Jester (Klaus-Narr) from Part Three, Ein seltsamer Vogel ist so'n Aal (A strange bird is such an eel). In the Jester's riddling text, Ablinger-Sperrhacke displays a clear tone and projects his voice impressively; one senses the tenor's total involvement in the role. Providing the melodramatic narration, Herr Gänsefuss, Frau Gänsekraut (Lord Goosefoot, Lady Goosewort) is Franz Grundheber. Actually a retired operatic baritone, Grundheber excels in the Sprechstimme, a vocal technique between speech and song that Schoenberg requires here. Describing how the forces of the natural world provide renewal as spring reawakens, Grundheber assuredly delivers an evocative paean to nature with utmost clarity.

Conspicuous in Part Three, the male chorus as Waldemar's band of men produce a striking sound in Gegrüßt, O König (Greetings, O King) a markedly broad and dynamic piece. A few songs later, the unified male chorus in Der Hahn erhebt den Kopf zur Kräht (The Cockrel lifts its head to crow) demonstrates the art of singing quietly with ease. In the concluding section Seht die Sonne! (See the sun) the transfiguration climaxes are performed by the mixed chorus. Here, the female chorus has had to wait until some five minutes before the uplifting conclusion of the work to make their contribution - and what a contribution it is, too. Undoubtedly well-prepared, the mixed chorus sounds splendid, adding to the overall success of the work.

A seasoned conductor of large-scale choral works from the great Austro/German composers, notably Wagner, Mahler and Richard Strauss, Christian Thielemann conducts his huge forces with firm assurance. Such vast experience gained with Wagner's music dramas, especially through his association of more than twenty years at Bayreuth, patently benefits Thielemann's conducting of Gurrelieder with its strong late-Romantic Wagnerian influences. Throughout this opulent score, in particular the three magnificent orchestral preludes, Schoenberg demonstrates an elevated talent for orchestration which Thielemann and the Staatskapelle clearly relish. Drawing everything together effectively, Thielemann draws a stunning sound from his musicians in this highly successful live performance, which feels immediate, appropriately expansive, and full of energy and breadth. Rising to the occasion the outstanding playing of the Staatskapelle has a distinctive radiance, making some genuinely ravishing sounds and creating resplendent climaxes.

The engineering team of Stefan Folprecht and Romualdas Urba provide pleasing sound of a satisfying clarity, revealing plenty of detail; it is especially well-balanced given the huge choral and orchestral forces filling the stage. Very occasionally, there is some slight audience and stage noise but nothing distracting, and the applause has been removed. Accompanying this Edition Staatskapelle Dresden set are a pair of exquisitely produced booklets. Invaluable in the first are the complete sung German texts with English translations. In the second, there are several exactingly researched essays which are both fascinating and invaluable. Each booklet contains several interesting photographs, both current and period, including several images of Schoenberg's own artwork.

Following my introduction to Gurrelieder in the 1980s I have since heard numerous recordings of the work. Of course, none is without fault, but eventually I settled firmly on the impressive live 1968 Copenhagen recording conducted by János Ferencsik on EMI. Very much to my taste is the gripping atmosphere of the performance and Ferencsik benefits from splendid roster of soloists comprising Alexander Young (Waldemar), Martina Arroyo (Tove), Janet Baker (Wood Dove), Odd Wolstad (Peasant), Niels Møller (Jester) and narrator Julius Patzak. Now over fifty-years-old, the radio broadcast sound quality, although not ideal, stands up pretty well.

Brigitte Fassbaender is peerless in the role of Wood Dove (Waldtaube) and I savour her magnificent performance of the Song of the Wood Dove in her 1985 recording under conductor Riccardo Chailly at Jesus-Christus-Kirche, Berlin on Decca. Unfortunately, the otherwise curious lacklustre feel to those proceedings is a significant deterrent. I urge admirers of the Song of the Wood Dove to view a treasurable twelve-minute clip on YouTube with Fassbaender demonstrating how magnificently the Song of the Wood Dove can be sung. That clip was filmed in 1988 in live concert with the European Community Youth Orchestra and the Gustav Mahler Jugendorchester under Claudio Abbado in the Philharmonie, Berlin.

This live recording held my attention from start to finish and is one I will definitely keep alongside János Ferencsik's 1968 account. Bolstered by a strong cast of soloists, Thielemann and his large forces provide a compelling and perceptive performance of Gurrelieder.

Michael Cookson

Ralph Moore surveyed Gurrelieder before the appearance of this recording.



---
| | |
| --- | --- |
| | |
Donate and keep us afloat
New Releases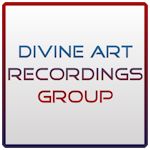 Click to see New Releases
Get 10% off using code musicweb10
All Divine Art reviews
Recordings of the Month
May2022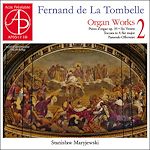 April2022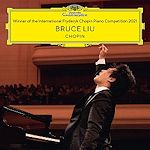 Chopin Bruce Liu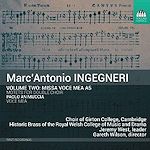 Ingeneri Volume 2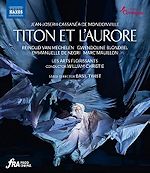 Mondonville - Titon et L'Aurore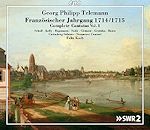 Telemann - French Cantatas 1