paid for
advertisements

<!- Forgotten to FEb 2023-->
FOGHORN Classics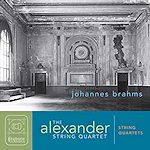 Brahms String Quartets

All Foghorn Reviews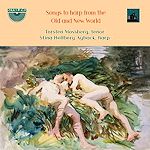 Songs to Harp from
the Old and New World

all Nimbus reviews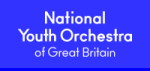 Follow us on Twitter
Editorial Board
MusicWeb International
Founding Editor
Rob Barnett
Editor in Chief
John Quinn
Contributing Editor
Ralph Moore
Webmaster
David Barker
Postmaster
Jonathan Woolf
MusicWeb Founder
Len Mullenger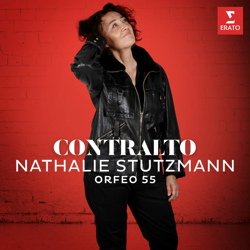 Support us financially by purchasing this from
Contralto
Orfeo 55/Nathalie Stutzmann (contralto)
rec. 2019, Salle des concerts à Arras, France
Reviewed as WAV download
ERATO 9029520955 [94:07]


Contraltos fared far better than basses in the eighteenth-century. The latter had few roles in Italian opera seria, the popular entertainment of the day, for tenors were usually allotted the roles of the older male characters. Most leading female parts were written for sopranos, although vocal classifications for women were fluid in those days while castrati laid claim to the lion's share of heroic male characters. Star contraltos, however, had roles ranging from ingenues to warriors tailor made for them, a tribute to their versatility, as well as their vocal and dramatic prowess.

The title of Nathalie Stutzmann's new recording with Orfeo 55 - Contralto - celebrates the legacy of these great eighteenth-century singers. None achieved the fame and success of the castrati Farinelli and Senesino, or the female soprano Faustina Bordoni, but they too were popular favorites with audiences throughout Europe. In this wonderfully conceived offering, Stutzmann not only gives bravura performances of the arias that her contralto predecessors sang, but conducts the orchestra too. That's a feat that her Baroque counterparts of either sex could have hardly imagined possible, and few of her contemporaries would attempt today.

Well-known music of Handel, as well as some Vivaldi rarities, are expertly performed, but the rarer musical gems by less well-known composers - Giovanni Bononcini, Antonio Caldara, Francesco Gasparini, Antonio Lotti and Nicola Porpora - are the reason to buy this recording. One can take issue over the assertions in the liner notes that some of the arias have never previously been recorded, but that is of little import. What matters is Stutzmann's compelling singing and the emotional depth of her connection to the text and music, whether giving voice to triumph, love, horror or sorrow.

The lives of these Baroque contraltos are vividly captured in Suzanne Aspden's essay included in the program booklet. Aspden, who teaches at the University of Oxford, also provides succinct and insightful commentary on the composers and their operas. Opera singers of any era are seldom thought of as trail blazers, but as Aspden notes, these women were exceptional. In an age when opportunities for women were circumscribed in so many ways, contraltos in the eighteenth century had a range of opportunities that was rare.

This was Stutzmann's last recording with Orfeo 55, the chamber orchestra which she founded in 2009 and performed with as soloist and conductor simultaneously. Due to financial difficulties, the orchestra ceased operations in April 2019. With the development of her conducting career, Stutzmann did not have the necessary time for fund raising to restore the ensemble to financial health.

Stutzmann's career as a conductor has taken flight. In 2018, she was appointed chief conductor of the Kristiansand Symphony Orchestra. In December 2020, her contract was extended through 2023. That same month, the Philadelphia Orchestra announced her appointment as its next principal guest conductor beginning with the 2021-2022 season. She is also slated to make her Metropolitan Opera debut in September conducting Gluck's Iphigénie en Tauride.

Orfeo 55, however, was Stutzmann's handpicked ensemble. The musicians are all first-rate Baroque music specialists. There is bite in their articulation and fire in the fiendishly fast bravura passages, surpassed only by the sensitivity and depth of feeling of their playing in the slower, emotion laden laments. Contralto, Orfeo 55's swansong, finds them at their finest.

Rick Perdian

Contents
Handel. "Dal crudel che m'ha tradita" from Tamerlano [3.14 ]
Porpora: "Torbido intorno al core" from Meride e Selinunte [7.49]
Handel: Overture to Act II from Ariodante [1.46 ]
Handel: "Mio cor, che mi sai dir?" from Rinaldo [2.55]
Vivaldi: "Di verde ulivo" from Tito Manlio [6:07]
Vivaldi: "Gelido in ogni vena" from Il Farnace [9.30]
Handel: Sinfonia to Act III from Berenice [2.49]
Porpora: "Tradita, sprezzata" from Semiramide riconosciuta [3.32]
Bononcini: "Caro Addio, dal labbro amato" from Griselda [5.53]
Lotti: Sinfonia (Act III, Final Scene) from Alessandro Severo [1.06]
Handel: "Sento il cor per ogni lato" from Arminio [2.50]
Caldara: "Sotto un faggio o lungo un rio" from Euristeo [8.52]
Vivaldi: "È morto, sì, tiranno … Svena, uccidi, abbatti, atterra" from Bajazet [3.44]
Porpora: "Mira d'entrambi il ciglio" from Statira [4.52]
Handel: Overture II. Gavotta from Amadigi di Gaula [1.20]
Gasparini- "Empia mano" from La fede tradita e vendicata [5.55]
Handel - "Vado, vado al campo" from Sosarme, re di Media [2.28]
Vivaldi - Sinfonia in C from L'incoronazione di Dario [4.08]
Bonus Tracks
Vivaldi - "Degli Elisi dal soggiorno" from Ginevra, principessa di Scozia [4.03]
Lotti - Sinfonia (Overture) from Alessandro severo [3.77]
Handel - Overture III. Andante larghetto from Berenice [1.40]
Handel - 'Sorge nel petto' from Rinaldo [4.29]

Note: This review was reviewed from digital WAV files, which included the Bonus Tracks.

---
| | |
| --- | --- |
| | |
Donate and keep us afloat
New Releases


<!- cpo end March 2023 --> all cpo reviews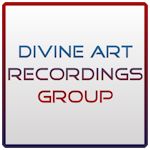 Click to see New Releases
Get 10% off using code musicweb10
All Divine Art reviews
<! apr 12 months Nov 22 - Oct 23 -->