paid for
advertisements

<!- Forgotten to FEb 2023-->
FOGHORN Classics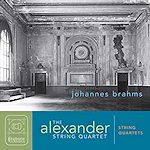 Brahms String Quartets

All Foghorn Reviews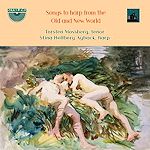 Songs to Harp from
the Old and New World

all Nimbus reviews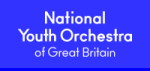 Follow us on Twitter
Editorial Board
MusicWeb International
Founding Editor
Rob Barnett
Editor in Chief
John Quinn
Contributing Editor
Ralph Moore
Webmaster
David Barker
Postmaster
Jonathan Woolf
MusicWeb Founder
Len Mullenger
Support us financially by purchasing this from
Giovan(ni) Battista GERVASIO (c.1725-1788)
Sonatas for Mandolin and Continuo
Sonata in D major, Gimo 144 [11:29]
Sonata in C major, L.2767 [9:47]
Sonata in D major, Gimo 142 [8:39]
Sonata in D major, L.2678 [7:21]
Sonata in D major, L.2082 [9:47]
Sonata in G major, Gimo 145 [7:35]
Inchordis Ensemble.
All works are world premiere recordings.
rec. July 2017, Chiesa di San Girolamo, Bagnacavallo, Italy
TACTUS TC720701 [55:12]

Advised to do so by a friend, I have watched performances by the Inchordis Trio on YouTube. The trio consists of mandolist Sergio Zigiotti, lutenist Fabiano Merlante (who here adds the archlute, the baroque guitar and the theorbo to his instrumental armoury) and harpsichordist Mariana Scaioli (who also plays the organ on this new CD). I have enjoyed what I have heard. On this CD the Inchordis Trio has become the Inchordis Ensemble, with the addition of two further musicians, Carlo Zanardi playing the cello and Giovanni Valgimigli the Violone. In their booklet note Zigiotti and Merlante explain "we chose to create a more 'plentiful' basso continuo section […] in order to achieve greater variety and further enrich the performance of the pieces. So the basso continuo is entrusted to a cello, a violone, a Baroque guitar, a harpsichord and an organ. The instrumentation of the basso continuo aims to highlight the web of the composition of the sonatas […] The instrumentation we have chosen has cast new light on these sonatas, emphasizing the melodic and formal peculiarities of the pieces, their typically Neapolitan qualities, and the unusualness of some solutions chosen by Gervasio."

Gervasio was probably born in Naples; he was a pioneer of the new Neapolitan mandolin – earlier mandolins were smaller and had five or six courses of single or double gut strings, whereas the new instrument, with the development of which the Viacca family of Naples were associated, had four double courses of steel strings. Gervasio became a virtuoso mandolist and had considerable success as a touring performer and teacher, both in Italy and further across Europe. He published the first ever handbook on the 'new' mandolin – Méthode très facile pour apprendre à jouer de la mandoline à quatre cordes, instrument fait pour les dames, avec le régles les plus exactes pour façon de se servir de la plume (Paris, 1767) and a set of six duets for two mandolins in Amsterdam (1786). No copy seems to survive of a collection apparently published in London in 1768, the Airs for mandolin, Guitar, Violin or german flute, interspersed with songs. Gervasio gave performances in most European countries, including England, and taught the instrument to many aristocratic ladies – one of the sonatas played here (L.2082) was clearly intended for teaching and carries (in the unique manuscript) a dedication to "Sua Altezza Reale La principessa Erediteria di tutte Le Prusse" – the reference is probably to Frederika Wilhelmina of Orange-Nassau (1751-1820), daughter of Augustus Wilhelm of Prussia (1722-1758).

For the most part, Gervasio's music makes considerable demands on the performer; this is virtuoso stuff, though it appears to hold no terrors for Sergio Zigiotti. The enhanced continuo section, enhanced not just in terms of numbers but also in the increased range of instrumental colours, certainly adds to the listener's pleasure, offering a range of colour to set against the limited range of keys in which the music is written. All of these sonatas are in three movements – basically fast – slow – fast. After a few initial hearings of the CD, my favourite amongst these six sonatas is the Sonata in C major, L.2767. Its opening Allegro is full of vigour and rhythmic energy, having all the robust vitality of Neapolitan street music. It is followed by a 'Largo Amoroso' which is gentle and tender, a declaration of love made, as it were, entirely within social conventions. The closing Allegro is less insistently propulsive than the opening movement and finds time for some moments of reflection, as if the music's impulsiveness has been 'tamed' by the feelings of love expressed in the slow movement. The three brief movements (3:44, 3:34 and 2:29) of this sonata encompass an impressive range of moods. The previously mentioned Sonata in D major, L.2678 is also very interesting. In its dedication to Frederika Wilhelmina it is described thus "Composta per Divertimento e Studio Cammerale" (composed for pleasure and chamber study) and its first movement is headed "Allegro a Suo Comodo" (Allegro at your convenience / Allegro as convenient for you). This allegro is a good deal less vertiginous, and therefore less technically demanding, than the opening movements of the other five sonatas on the disc – Gervasio was obviously taking into consideration the skill level of his royal pupil. The second movement of L. 2678 is marked "Minuetto al Gusto Italiano" (Minuet in the Italian taste). We can see and hear Gervasio blending the musical tastes of Northern Europe and his native Italy.

Gervasio's music harbours no profound ambitions. It is social music which articulates the emotions of social life, celebrating, in part, the increased power and range of the Neapolitan mandolin. At its best his music reconciles – and effectively juxtaposes – the colourfully energetic music of his native Neapolitan strade e piazze and the particular sophistications of the North European musical traditions. It cannot be claimed that this is music which everyone should hear, but this CD contains interesting music well performed, and will certainly delight those who have a fondness for the mandolin.

Glyn Pursglove


Notes:
No precise dates of birth or death are known for Gervasio and there is a fair amount of guesswork involved in the dates given above.
The word 'Gimo' refers to a major collection of music acquired in Italy during a 'Grand Tour' of 1761/2 by the young Swede Jean Henri Lefebure (the manuscript of Gimo 145 carries a dedication to him – perhaps he met Gervasio?) and now in the Library of Uppsala University. The works preserved there are commercial hand-made copies of originals. A list of works in the collection which are for chamber ensemble including mandolin can be found here.
The reference 'L' indicates manuscript sources in the Bibliothèque Nationale in Paris.

---
| | |
| --- | --- |
| | |
Donate and keep us afloat
New Releases


<!- cpo end March 2023 --> all cpo reviews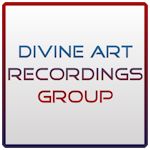 Click to see New Releases
Get 10% off using code musicweb10
All Divine Art reviews
<! apr 12 months Nov 22 - Oct 23 -->