Chopin Edition 17CDs
now available separately
£11 post-free anywhere

---
Recordings of the Month
August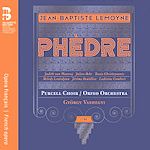 Jean-Baptiste LEMOYNE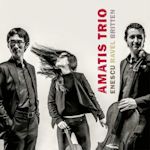 Enescu Ravel Britten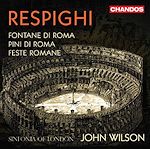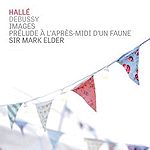 Debussy Images etc.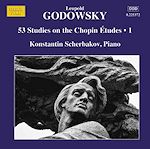 53 Studies on Chopin Études 1
Konstantin Scherbakov (piano)
July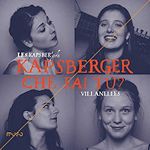 KAPSBERGER
Che fai tù? - Villanelles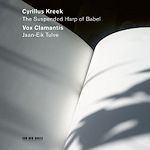 Cyrillus KREEK
The suspended harp of Babel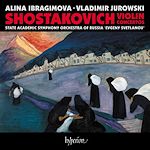 SHOSTAKOVICH
violin concertos - Ibragimova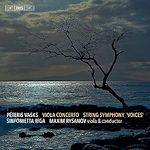 Peteris VASKS
Viola concerto - Maxim Rysanov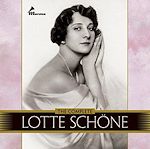 The Complete Lotte Schöne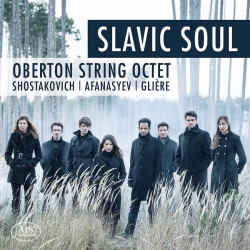 Support us financially by purchasing this from
Slavic Soul
Dmitri SHOSTAKOVICH (1906-1975)
Two Pieces for String Octet Op.11 (1924/25) [9:14]
Nikolay AFANAS'YEV (1821-1898)
Double Quartet in D major, 'Housewarming' (1875) [25:42]
Reinhold GLIÈRE (1875-1956)
String Octet in D major Op.5 (1902) [23:53]
Oberton String Octet
rec. 2019, Florentinersaal, University of Arts, Graz, Austria
ARS PRODUKTION ARS38305 SACD [59:26]


The string octet repertory is not vast, and the number of compositions that have secured a foothold on the concert platform smaller still: Mendelssohn, Bruch, Enescu, perhaps Gade and Svendsen. With Slavic Soul, the Oberton Octet – which formed in 2015 and comprises young musicians from all corners of Europe – might extend the choices available to eight string players by showcasing music by three Russian composers.

The curtain-raiser is Shostakovich's Two Pieces for String Octet Op.11 which the eighteen-year-old Leningrad Conservatoire student wrote at roughly the same time he was composing his First Symphony. The Prelude, as its title hints, is influenced by Bach: the counterpoint is sustained, the musical arguments predominantly linear, though the voice is distinctly Shostakovich's own with angular sighs in the opening Adagio and scuttering chromatic racings in the central Più mosso section. The Oberton Octet eschew 'blend' for leanness and tense energy; the sound is quite raw, sfzorzandi are attacked with ferocity, and the virtuosic first violin part is frenetic and furious at times. Though the movement is brief and the textures often sparse, with inner voices frequently entrusted with significant thematic statements, there's a massive brooding intensity about this movement which one might hear as foreshadowing the gargantuan slow movements of some of the later symphonies. Titled with characteristic irony, the Scherzo is an abrasive whirlwind, driven by bitter repetitions and pounding ostinato and occasionally punctuated by a pained lament underpinned by dry pizzicati. Both movements feel volatile and somewhat fragmented, though they are played here with striking virtuosity and absolute commitment.

According to Grove, Nikolay Afanas'yev, the son of a violinist, initially pursued a musical career as a solo violinist and orchestral leader and conductor. After settling in St Petersburg in 1851, where he appeared as a soloist and led the orchestra of the Italian Opera, he travelled in western Europe during 1857, performing in Germany, France, England, Switzerland and Italy. Upon his return to Russia he decided to devote himself to composition, becoming a prolific writer of small-scale works whose chamber music was well received. As well as the double quartet that the Oberton Octet present here, Grove lists a second double quartet ('Le souvenir'), a string sextet, two string quintets, a piano quintet and twelve string quartets.

'Housewarming' ['Novosel′ye'] was composed for the St Petersburg Society for Chamber Music. The first movement is tuneful in a somewhat nondescript way, and formally meandering, but the Oberton Octet make the music sound joyful, animated and free, and the ensemble tone is opulent and plump, even if they can't disguise the lack of both creative invention and technical sophistication. The Scherzo is more interesting: the alternations of duple and triple time are cheeky and charming, especially when the short staccato phrases are articulated so crisply and bartered back-and-forth so breezily. The transition to the 'Trio' is skilfully negotiated and here the 5/4 pulse and solo melodic musings have a decidedly bucolic feel, though the Oberton Octet also reveal the music's grace and transparency – the conversations shine. A soulful, muted Andante sostenuto follows and has both stature and a firm structure: the leading voices reach forward through Afanas'yev's extended folk-inspired melodies, sustaining a yearning intensity. It's probably not too fanciful to imagine that the extensive quasi-cadenza for the unmuted first violin, punctuated occasionally by quiet chords, was designed to showcase Afanas'yev's own talents. It segues into the concluding Allegro non troppo which, like the first movement, is light-hearted but rather inconsequential, though again performed by the Oberton Octet with blithe vigour and vivaciousness, especially in the breakneck helter-skelter to the close.

Glière's youthful Octet – composed in either 1900 or a couple of years later, according to conflicting sources – completes the disc. Glière spins melodies aplenty but there aren't many earworms that burrow down. He was taught at the Moscow Conservatory by Ippolitov-Ivanov, Taneyev, and Arensky, and this Russian musical heritage looms large: some motifs sound like near-quotations from Borodin. And, since Glière was, like Afanas'yev, a violinist, the string writing has a natural ease. In the Allegro moderato the Oberton Octet emphasise the melodic fluency, deep hues and weightier ensemble sound; there's a general resonant bass, and the first cello and first viola have significant roles, frequently exchanging thematic statements with the first violin, though the inner voices tend to double lines or provide 'filling'.

The second movement Allegro is texturally and rhythmically less predictable and romps first insouciantly, then boisterously through Slavonic pastoral meadows, the dance-like step sometimes marked with a more robust stamp. There are some lovely string colours and dialogues here, and the Oberton Octet's sensitivity to detail is stronger still in the beautiful Andante which follows, and in which individual players relish Glière's Romantic luxuriating, finding pathos, avoiding sentimentality. There is a greater contrapuntal energy in this movement, and this is further developed in the final Allegro assai, which has a Mendelssohnian brio and facility. The Oberton Octet coax the listener to the edge of their seat by the sheer dynamism and exuberance of their playing, even if it sometimes feels rather relentless.

This is first-rate playing but, despite the Oberton Octet's genuine commitment and technical aplomb, I'm not convinced that this is first-rate music, or that I will be tempted to re-visit this disc frequently. I suspect that the Afanas'yev and Glière octets are compositions that offer more to performers than to listeners. Those who are keen to seek out the less-trodden by-ways of the chamber music repertory may, however, be more enamoured.

Claire Seymour


Performers
Jevgēnijs Čepoveckis, Veronika Brecelj, Andrii Uhrak and Alberto Stiffoni (violins); Serhii Zhuravlov, Hanga Fehér (violas); Floris Fortin, Dorottya Standi (cellos).



---
| | |
| --- | --- |
| | |
Donate and keep us afloat
New Releases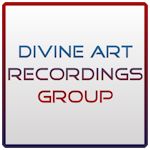 Click to see New Releases
Get 10% off using code musicweb10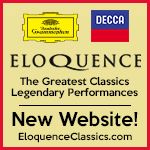 Special offer 50% off
15CDs £83 incl. postage


Follow us on Twitter
Editorial Board
MusicWeb International
Founding Editor
Rob Barnett
Editor in Chief
John Quinn
Seen & Heard
Editor Emeritus
Bill Kenny
MusicWeb Webmaster
David Barker
Postmaster
Jonathan Woolf
MusicWeb Founder
Len Mullenger