paid for
advertisements

<!- Forgotten to FEb 2023-->
FOGHORN Classics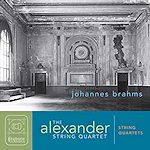 Brahms String Quartets

All Foghorn Reviews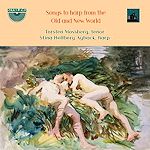 Songs to Harp from
the Old and New World

all Nimbus reviews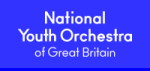 Follow us on Twitter
Editorial Board
MusicWeb International
Founding Editor
Rob Barnett
Editor in Chief
John Quinn
Contributing Editor
Ralph Moore
Webmaster
David Barker
Postmaster
Jonathan Woolf
MusicWeb Founder
Len Mullenger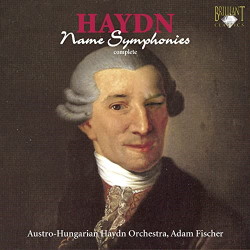 Joseph HAYDN (1732-1809)
Name Symphonies
Austro-Hungarian Haydn Orchestra/Ádám Fischer
rec. 1987-2001, Haydnsaal, Esterházy Palace, Eisenstadt, Austria
BRILLIANT CLASSICS 93105 [11 CDs: 11:50:12]

This bargain box of 11 CDs contains Haydn's 31 nicknamed symphonies, drawn from the complete set on 33 CDs originally issued by Nimbus Records. I remember as a youth the reaction of a record shop manager to a customer buying the lot – presumably the Dorati set – while gushing, "They're all so lovely". His incredulous aside to me was, "I mean, who really wants all 104?" Well, we must accept that some completists might, even if others like me would prefer to make a judicious selection, even though we still have twelve hours of music here. Of course, the conferring of a nickname upon a Haydn symphony reflects a particular affection for it and is also meant to indicate its exceptional quality, but even in a superb collection like this there are inevitably casualties of omission, such as Nos. 39, 51, 52 and 68 – to choose at random several great works without sobriquets. However, somehow I doubt that Brilliant plans to bring out a further box set called "Un-named Symphonies", so we must be content with this compilation which for the casual listener will still be a treasure-trove.

I cannot within the scope of this review consider every one of the 31 here, but having listened to them all I can confidently state that they are drawn from the finest collection available. Fischer's orchestra was made up of members of the best players from Vienna and Budapest and they make a wonderful unit. They used modern instruments but played in an "historically informed" manner, eschewing excessive vibrato but exercising considerable freedom in terms of the application of rubato and variations in dynamics, bringing out the rustic, dance-like characteristics of the music where applicable and making the music come alive, for, as Fischer himself says in the notes, "A boring performance remains a crime, even if it is historically 'correct'."

The playing here is certainly never boring; a palpable sense of the joy of music-making prevails. From the very first notes of "Le matin" written by a Haydn not yet thirty and depicting sunrise and bird-song through over the next thirty years to the 'spirituoso' finale of the last symphony, the "Miracle", composed when he was in his early 60's, the wit, energy and complexity of the music are a constant delight. The repose and serenity of the slow movements balance the drive and passion of the 'Sturm und Drang' symphonies beginning with No. 38 "Echo" and the variety of forms, moods and effects, moving from the comparatively small-scale, chamber baroque to the fully-fledged symphonic genre, constitute a rewarding journey. The sparkling quasi-divertimenti of the first disc are worlds away from the military grandeur and splendour of the London symphonies – although even in the pompous opening of the "Midi" which parodies the solemnity of opera seria and the French galant style, the germ of Haydn's later experimentation bordering on the Romantic may be heard. Yet while consolidating the shape and structure of the symphony and introducing all kinds of inventions, he remained above all a melodist.

The chronological progression of the works here acts as a kind of punctuated history of Haydn's advancement of symphonic form, so we see various innovations and departures suddenly appearing, such as the increased prominence of solo instruments like the cor anglais in the "Philosopher" the oboe in the "Echo" and the horns in the "Hornsignal" and "La Chasse", all pointing forward to developments such as the concerto. It is a truism to observe how much Mozart and Haydn learned from each other – after all, the latter lived to be 77 years old, over twice as long as Wolfgang Amadeus, whose short life was encompassed by Haydn's middle years. They were friends, played in string quartets together and each admired the other's work, so the aural evidence of much musical cross-fertilisation is apparent at every turn, despite the differences in their temperament and circumstances. One trait they had in common was a highly developed sense of humour and many of these name symphonies - most typically, the "Farewell", the "Surprise" and the "Clock" – vividly display that love of the absurd. Haydn is decidedly more compact and at times even short-winded compared with Mozart's predilection for developing long melodic lines, but there is a kind of open-hearted delight in Haydn's music where Mozart is quicker to default to sadness and shadows. Some may find the occasional folk-tune-based menuet and trio a tad facile and I couldn't disagree but the energy and vivacity of the many presto finales are captivating, as are the stately beauty of some of Haydn's Andantes and Adagios – especially the slow movements of the "Lamentatione" and "Trauersymphonie" (the clue is in the names). The latter was Haydn's own request for his funeral, sadly, a wish that he was denied. My personal favourite of the symphonies here is "La Passione", in F minor, a key unusual for Haydn and perhaps the darkest, most melancholy and probing of his symphonies.

My only reservation is that the latest symphonies on the two last discs are not as well recorded as the rest, presumably because in 1987 the engineers were still working out microphone placement etc. in order best to capture the acoustic of the Haydnsaal and the result is rather too distant – but that is not a major caveat.

I find myself enthusing about the music here rather than the performances simply because Fischer engineers such perfection in its delivery that more commentary is superfluous and the listener forgets about the technicalities of its execution – just as it should be.

Ralph Moore


Contents
CD 1 [70:02]:
Symphony no. 6 in D major, H 1 no 6 "Le Matin"
Symphony no. 7 in C major, H 1 no 7 "Le Midi"
Symphony no. 8 in G major, H 1 no 8 "Le Soir"
CD 2 [69:30]
Symphony no. 22 in E flat major, H 1 no 22 "Philosopher"
Symphony no. 26 in D minor, H 1 no 26 "Lamentatione"
Symphony no. 30 in C major, H 1 no 30 "Alleluia"
Symphony no. 31 in D major, H 1 no 31 "Hornsignal"
CD 3 [73:11]
Symphony no. 43 in E flat major, H 1 no 43 "Mercury"
Symphony no. 44 in E minor, H 1 no 44 "Trauer"
Symphony no. 45 in F sharp minor, H 1 no 45 "Farewell"
CD 4 [65:15]
Symphony no. 38 in C major, H 1 no 38 "Echo"
Symphony no. 48 in C major, H 1 no 48 "Maria Theresia"
Symphony no. 49 in F minor, H 1 no 49 "La Passione"
CD 5 [60:56]
Symphony no. 53 in D major, H 1 no 53 "L'Impériale"
Symphony no. 55 in E major, H 1 no 55 "The Schoolmaster"
Symphony no. 59 in A major, H 1 no 59 "Fire"
CD 6 [63:22]
Symphony no. 60 in C major, H 1 no 60 "Il distratto"
Symphony no. 63 in C major, H 1 no 63 "La Roxelane"
Symphony no. 64 in A major, H 1 no 64 "Tempora mutantur"
CD 7 [66:09]
Symphony no. 69 in C major, H 1 no 69 "Laudon"
Symphony no. 73 in D major, H 1 no 73 "La Chasse"
Symphony no. 82 in C major, H 1 no 82 "The Bear"
CD 8 [77:16]
Symphony no. 83 in G minor, H 1 no 83 "The Hen"
Symphony no. 85 in B flat major, H 1 no 85 "La Reine"
Symphony no. 92 in G major, H 1 no 92 "Oxford"
CD 9 [48:23]
Symphony no. 94 in G major, H 1 no 94 "Surprise"
Symphony no. 100 in G major, H 1 no 100 "Military"
CD 10 [56:30]
Symphony no. 101 in D major, H 1 no 101 "Clock"
Symphony no. 102 in B flat major, H 1 no 102 "Miracle"
CD 11 [59:38]
Symphony no. 103 in E flat major, H 1 no 103 "Drumroll"
Symphony no. 104 in D major, H 1 no 104 "London"

---
| | |
| --- | --- |
| | |
Donate and keep us afloat
New Releases
<!- Bridge end Sept 2022 -->


<!- cpo end Sept 2022 --> all cpo reviews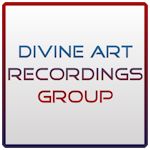 Click to see New Releases
Get 10% off using code musicweb10
All Divine Art reviews