Chopin Edition 17CDs
now available separately
£11 post-free anywhere

---
Recordings of the Month
September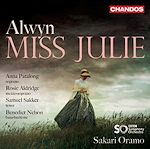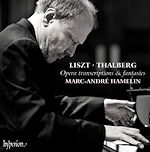 Opera transcriptions & fantasias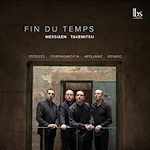 TAKEMITSU MESSIAEN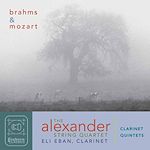 Mozart Brahms
Clarinet Quintets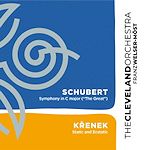 Schubert Symphony 9
August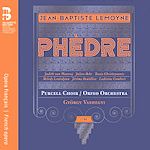 Jean-Baptiste LEMOYNE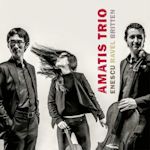 Enescu Ravel Britten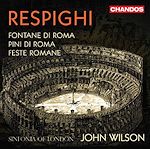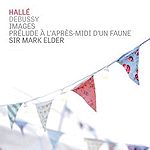 Debussy Images etc.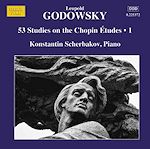 53 Studies on Chopin Études 1
Konstantin Scherbakov (piano)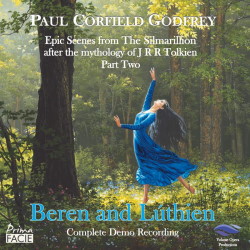 Support us financially by purchasing this from
Paul CORFIELD GODFREY (b. 1950)
Beren and Lúthien: Epic Scenes from the Silmarillion - Part Two
Volante Opera Production
Soloists and Chorus from the Welsh National Opera
Finrod - Simon Crobsy Buttle; Sauron - Jasey Hall; Gorlim - Michael Clifton-Thompson; Beren - Julian Boyce; Lúthien - Angharad Morgan; Thingol - Martin Lloyd; Melian - Helen Jarmany; Morgoth - Laurence Cole
Orchestra created using EastWest Software/Quantum Leap "Symphonic Orchestra"
rec. 2019
PRIMA FACIE PFCD110/1 [67:47 + 72:51]


Beren and Lúthien is the second part of a series of what I might describe as extended cantatas based on J.R.R. Tolkien's The Silmarillion. Tolkien was an author who seems to have transformed the lives of so many generations, something that has largely bypassed my life thus far. The sum total of my time with Tolkien's work was reading The Hobbit when I was in my early teens. Much later on in life, approximately 3 years ago, I was given a copy of his Letters from Father Christmas, which is a charming collection of letters that he penned to his children every December detailing the exploits of the Life of St Nick. It was likely the happiest and most amusing of all of the works that he penned. I certainly enjoyed it far more than The Hobbit. Therefore, I must begin my review of this CD release acknowledging the fact that I have no real familiarity with the world of Middle Earth and especially The Silmarillion; similarly, no prior expectations of what to expect from such a series of works.

This CD qualifies to be among the most curious recording that has come across my path in many years. Labelled as a "Demo" recording it was created by bringing a series of solo singer from the Welsh National Opera and combining them with a digitally sampled orchestra. There were some special digital tricks reserved to create a choral sound from recording the individual soloists. I will begin by stating outright that the Prima Facie label and Volante Opera Productions deserve to be commended for their commitment in producing a commercial recording on a very limited budget to make this composition available to a wider audience than it would otherwise have had.

The orchestral and choral forces, courtesy of of EastWest software/Quantum Leap, have been simulated to approximate what such a large combined force would sound like when performing the work in a live concert. Paul Corfield Godfrey has been inspired to create music that is in turn dramatic and lyrical in nature. I received a very good impression of his compositional skills and the textural clarity of his orchestrations. I perceived some very remarkable use of the percussion section scattered throughout the work. Much of his choral work put me in mind of the sound world of Rutland Boughton's opera The Immortal Hour. However, much of the time I had the distinct impression that I was hearing less than half of the work. It is rather like viewing the Battle of Hastings through the images on the Bayeux Tapestry; you are confronted with images of the effect without any trace of the human emotions or causes that brought you to that point. In this case my rather human ears were unable to discern any of the passion or emotional context of the work. Perhaps the more finely tuned ears of the Elvish audience will find it to be more edifying than I did. I feel that most of this is due to use of the sampled orchestra. The soul of the orchestral sections is eerily absent from the proceedings; a situation which cannot be attributed to any compositional shortcoming on Mr Godfrey's part.

One of the most difficult challenges for me was not being able to make out any of the sung text while listening. I listened to the entire recording in my audio room and came away feeling frustrated by the aural halo effect that has been placed around the soloists. This was done no doubt to manufacture the effect of a live concert hall performance. On listening to the CDs in my car system I found that with the closer proximity of the speakers that I was able to make out about 10% of the text.

While I am disappointed with recording overall I want to clearly state that I will happily encounter this work again in a live performance or radio broadcast. I regard this recording as a step towards the greater goal of achieving its first true performance. My impression of the work as a whole is that it would make for a really innovative event, just perfect for a Proms concert at the Royal Albert Hall once such things can resume in their full glory.

Mike Parr

Previous review: Stuart Sillitoe

An interesting calling card for a work that should eventually receive full measure in a live performance.

---
| | |
| --- | --- |
| | |
Donate and keep us afloat
New Releases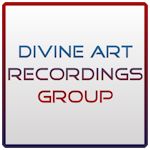 Click to see New Releases
Get 10% off using code musicweb10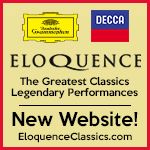 Special offer 50% off
15CDs £83 incl. postage


Follow us on Twitter
Editorial Board
MusicWeb International
Founding Editor
Rob Barnett
Editor in Chief
John Quinn
Seen & Heard
Editor Emeritus
Bill Kenny
MusicWeb Webmaster
David Barker
Postmaster
Jonathan Woolf
MusicWeb Founder
Len Mullenger