paid for
advertisements

<!- Forgotten to FEb 2023-->
---
100th birthday of Mieczyslaw Weinberg on December 8, 2019.
Renate Eggbrecht has recorded all 3 violin Sonatas
All Troubadisc reviews
FOGHORN Classics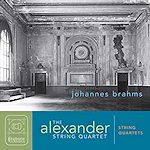 Brahms String Quartets

All Foghorn Reviews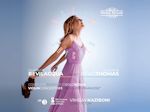 Clarissa Bevilacqua plays
Augusta Read Thomas
all Nimbus reviews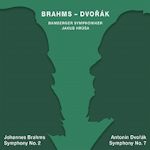 Brahms 2 Dvorak 7
all tudor reviews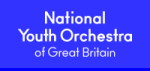 Follow us on Twitter
Editorial Board
MusicWeb International
Founding Editor
Rob Barnett
Editor in Chief
John Quinn
Contributing Editor
Ralph Moore
Webmaster
David Barker
Postmaster
Jonathan Woolf
MusicWeb Founder
Len Mullenger
Discs for review may be sent to:
Jonathan Woolf
76 Lushes Road
Loughton
Essex IG10 3QB
United Kingdom

jonathan_woolf@yahoo.co.uk
---
Vladas Bagdonas, Leader of the Vilnius State Choir
in conversation with Ona Jarmalavičiūtė

Celebrating its fiftieth anniversary in October, the Vilnius State Choir has grown into an internationally recognized professional group since its first rehearsal in the autumn of 1970. Today, the choir is highly regarded for its creativity, versatility, non-traditional projects and performance culture. The extensive repertoire of the ensemble includes classical, Lithuanian music and modern compositions, complemented by world premieres and unexpected projects. Vladas Bagdonas, the long-term leader of the Vilnius Choir and the initiator of new ideas, seeks to get rid of the genre restrictions attached to the choir. Swearing that he will do his best to keep this choir alive, the leader is constantly fighting for the survival of the ensemble during the twenty-five years of leadership, and this year he is celebrating the fiftieth anniversary of the choir with impressive events throughout Lithuania and abroad. One of the most important anniversary concerts will take place on October 15th. at the National Philharmonic, where the choir will perform works by Vytautas Miškinis, Vaclovas Augustinas, Donatas Zakaras and Linas Rimša's Jazz Mass with the Lithuanian Chamber Orchestra, jazz ensemble and soloists. Vladas Bagdonas talks about his and the choir's common path, challenges and future expectations, soon celebrating a beautiful anniversary.

How did your relationship with the Vilnius Choir come about?

My whole creative life is connected with this choir. Since its foundation, the choir has been conducted by Rimantas Zdanavičius, and since 1976 by prof. Antanas Jozėnas, who in 1981invited me to the choir, to sing for the boss. At the time, I had completed three courses in choir conducting at the Academy of Music, so my first singing experience was in this choir. It changed my whole life, because I later chose to study singing, in 1992 and became a soloist at the National Opera and Ballet Theater. After Lithuania regained its independence, there was a time of change, economic hardship, and the Vilnius Choir was on the verge of bankruptcy. I was invited by Juozapas Kairys, the director of the ensemble, to take the position of the deputy director and to look for funds to organize concerts. In 1995, I became the new choir leader and have been thinking about the choir day and night ever since. I have taken an oath in my heart to the former director: while I am alive, I will make every effort to keep this choir alive, too.

What changes has the choir undergone?

Since half of the team members were visually impaired, we sought to be funded by the state through the Department of Disability Affairs under the Ministry of Social Security and Labor. Funding was volatile and you never knew how much you would get. Every year, I filled out piles of paperwork for various institutions in order to be granted the status of a budgetary institution. While the budget is being formed, everyone promises, but later, when it is formed, the promises fall apart. Later on, a miracle happened. In December, on the day of the adoption of the budget, it was proposed to establish a budgetary institution under the Ministry of Social Security and Labor - the State Choir Vilnius. Just a few months later, on April 12, 2010, the Ministry of Culture became the institution implementing the rights and obligations of our owner.

What does the choir look like today?

All the work and effort from the choir made it grow wings. Today, with my hand to my heart, I can calmly say that our choir in Lithuania is visible, known, valued. We used to have to ask to perform with an orchestra, and today we are invited everywhere as equal partners. For many years, the choir was led by wonderful conductors, professors Jurijus Kalcas, Povilas Gylys; currently the choir's artistic director and chief is Professor Artūras Dambrauskas. Together, we initiate the emergence of new Lithuanian programs; we pay a lot of attention to the professionalism of the performance and the quality of the sound. Vocal sound is enhanced by singers who have acquired the specialty of solo singing at the Lithuanian Academy of Music and Theater. There are a lot of strong, beautiful voices coming. I used to worry about concerts - will the sopranos manage to hit high notes right? Now I can be calm - the sopranos are singing so strongly! We also organize concerts of choir soloists. I am very glad that we are surrounded by optimistic people, and the confidence gained by the choir is visible on the stage. We are now developing new programs that will allow us to become the best not only in Lithuania, but also in Europe. We seek to expand; we are looking for connections and opportunities. We tour abroad every year. In recent years we have given concerts in Poland, Germany, Georgia, Austria, Russia. We invite various international musicians to the tenth International St. Jacob Festival in Lithuania.

What influence did your experience singing in the Vilnius Choir have on your leadership?

As a singer, I grew up in the Vilnius choir, when it was led by Antanas Jozėnas. I joined the musical life, and finally started my career at Lithuanian National Opera and Ballet Theatre. Having worked in the choir for twelve years myself, I know when it is difficult for singers and where they need help. I know that I will not deceive anyone being on stage - I have to give everything that music requires. You cannot hide fatigue, boredom or frustration. In such situations, the choir leader is not visible on stage, but he takes care of all organizational matters. Managing a team of fifty performers, with all participants being alive, sensitive and responsive, is the leader's biggest challenge. I try to communicate with everyone, like a father to a child, trying not hurt them. I never practise or condone under--leadership. It is gratifying that the highest-level performers have grown out of this choir - such singers as Vladimiras Prudnikovas, Viktorija Miškūnaitė, Vilija Mikštaitė, conductors Tomas Ambrozaitis, and Mantas Jauniškis. I am pleased with their achievements and joint work.

How are you celebrating the fiftieth anniversary of the choir this year?

We had planned a lot of events, but the pandemic and quarantine changed them, as it did for everyone. In August, we recovered and started preparing for the anniversary concerts. However, as COVID-19 was deliberately introduced into our ranks, we had to quarantine again for two weeks. Now we are back to the normal rhythm of work and a lot of special events are waiting for the choir this fall. The X International St. Jacob's Sacred Music Festival is attended by many ensembles - Balys Dvarionas Music School Choir, St. St. John's Church Gospel Choir, Estonian Philharmonic Chamber Choir, Latvian State Choir, Lithuanian Armed Forces and Lithuanian Chamber Orchestras. The opening concert of the festival featured a world premiere - the Oratorio of Rytas and Giedrius Svilainiai The Great Priest, which tells the story of King Mindaugas' life. On October 31, at the closing concert of the festival, the Requiem of the Hungarian composer Frigyes Hidas, performed by the Vilnius and Lithuanian Armed Forces Orchestra and soloists, will be performed.

The 50th anniversary concert of the choir will take place on October 15 at the Lithuanian National Philharmonic. We searched for a Lithuanian program for this event and discovered very interesting works. We will perform pieces by Vytautas Miškinis, Vaclovas Augustinas, Donatas Zakaras, performed by the Lithuanian Chamber Orchestra. The culmination of the concert is the world premiere. Together with the Lithuanian Jazz Ensemble (conductors Jievaras Jasinskis, Liutauras Janušaitis) we will perform Linas Rimša's Jazz Mass. The work was commissioned by the Vilnius Choir in collaboration with the Lithuanian Composers' Union and the LATGA Association. Dalius Abaris takes care of the scenography and directing of the event. I am glad that such artists are cooperating with the choir. By the way, at the anniversary performances, the choir will adorn itself with new concert clothes.

How do you form new choir projects?

Once upon a time, there was a well-established image that the choir performs only masses and folk songs. This loop continues to this day and I try to resist it. In my opinion, the choir has so much more to offer - on stage it can move, dance, sing various genres, like jazz and popular music. It is important to do everything professionally. When we initiate new works, we become interesting to ourselves, composers and the listeners. Of course, untested roads are risky, sometimes the result is great and sometimes it fails. However, we are still striving for the most interesting and diverse programs possible. In the future, we are planning a project with Latvian and Estonian choirs and their composers. We have initiated the creation of Concert Mass of the Baltic States - choirs from all three countries should perform it in a couple of years. Probably no one can imagine what will come of it yet. Another similar new project is the Children's Mass for professional and children's choirs. Previously, we toured almost half of Lithuania by giving concerts in churches with children's choirs from various towns. Churches were filled with audience and such events gave children unspoken joy; their eyes were just shining out of excitement. We really want to repeat these experiences, so we entrusted Nijole Sinkevičiūtė to write new children's masses. We nurture the idea of ​​creating an entertainment program with arrangements of popular and jazz songs for the choir as well.

How do you foster creativity and new ideas in the choir?

We discuss a lot, we argue, we sometimes come up with various idées fixes to seduce a volatile fantasy. But at times those ideas turn into a body and new choir projects are born from them. In fact, it is a process that requires hard work - we collaborate with composers, edit scores, correct textual errors, correct inaccuracies in singers' ranges, etc., and the conductor takes care of the interpretation of the work. But at the same time, these challenges bring joy. Composers and listeners call us modern, innovative and we also try to involve singers as much as possible in the development of new ideas and visions for the future.

Looking back over the past fifty years, towards whom does the choir feel gratitude?

During all those years, we made a lot of contacts and got a lot of help. Composers Giedrius Kuprevičius, Vytautas Miškinis, Mindaugas Urbaitis, Vaclovas Augustinas, Donatas Zakaras, Laimis Vilkončius, Zita Bružaitė, Giedrius Svilainis, Mykolas Natalevičius became real friends of the choir. I would call G. Kuprevičius the "spiritual father" of the choir - he greets us every year in all the holidays. We are glad that the young generation of composers Rytas Svilainis and Andrius Maslekovas also sing in our choir.

I am proud that during the long history of the choir we shared the stage with prominent artists, performed concert programs conducted by Juozas Domarkas, Gintaras Rinkevičius, Robertas Šervenikas, Māri Sirmais, Ko Matsushita, Dainius Pavilionis and many others. We performed with the Lithuanian National Symphony, Lithuanian Chamber, Lithuanian State Symphony Orchestra, Lithuanian Armed Forces Orchestra, Trumpet, soloists Irena Milkevičiūtė, Vladimir Prudnikov, Asta Krikščiūnaitė, Vytautas Juozapaitis, Stein Skjervoldas, Lina Dambrauskaitė, Lina Dambrauskaitė - it's even hard to mention them all. I feel gratitude towards everyone.

Which works from the repertoire are the most memorable?

The choir is constantly changing its repertoire, making it difficult to describe our typical repertoire. I would list particularly memorable works, such as Leib Glantz's Night Concert, Arthur Honegger's Oratorio King David, Karl Jenkins 'Requiem, Stabat Mater and Armed Man: Mass for Peace, G. Kuprevičius' opera Luther's Door, Jules Massenet's oratorio Ève, Arvo Pärt's Berlin Mass, Alfred Schnittke's Requiem, G. Svilainis, Dominykas Digimas and Mykolas Natalevičius' oratorio Pilgrim, Rodion Ščedrin's An Angel Remaining in Memory, Arnold Schönberg's Gurrelieder and many others. I am very pleased that the choir is able to prepare such complex opuses quickly and with high quality and perform them confidently. Challenges, complex new compositions are important for choir singers - then their eyes shine.

What jubilee wish would you make for the Vilnius Choir?

I have great confidence in this choir and admire its singers. Many do not spare the criticism of the younger generation, but the most wonderful young people come to sing to the choir. I wish the team to live for at least another century. I would like Vilnius Choir to reflect not only the name of the city, but also to make Lithuania famous all over the world.

Thank you for the conversation!

---
| | |
| --- | --- |
| | |
Donate and keep us afloat
New Releases


<!- cpo end March 2023 --> all cpo reviews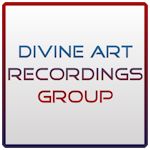 Click to see New Releases
Get 10% off using code musicweb10
All Divine Art reviews
<! apr 12 months Nov 22 - Oct 23 -->
Recordings of the Month
November 2022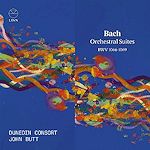 Bach Orchestral Suites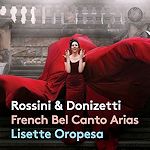 October 2022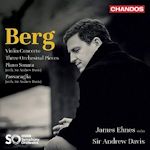 Violin Concerto Elmes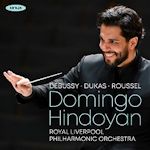 Debussy Jeux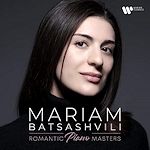 Romantic Piano Masters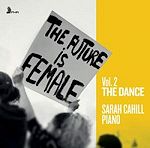 Volume 2 - The Dance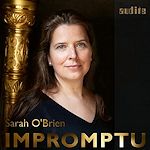 Complete Harp Impromptus