paid for
advertisements

<!- Forgotten to FEb 2023-->
FOGHORN Classics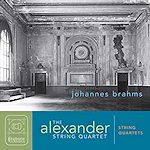 Brahms String Quartets

All Foghorn Reviews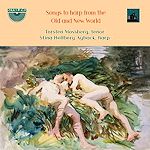 Songs to Harp from
the Old and New World

all Nimbus reviews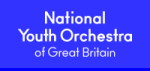 Follow us on Twitter
Editorial Board
MusicWeb International
Founding Editor
Rob Barnett
Editor in Chief
John Quinn
Contributing Editor
Ralph Moore
Webmaster
David Barker
Postmaster
Jonathan Woolf
MusicWeb Founder
Len Mullenger
Support us financially by purchasing this from
Johannes BRAHMS (1833-1897)
The Songs of Johannes Brahms, Volume 10
Sophie Rennert (mezzo); Graham Johnson (piano) with Lawrence Power (viola)
rec. October 29-31, 2018, All Saints Church, East Finchley, London
Sung texts with English translation enclosed
HYPERION CDJ33130 [79:11]

This is the tenth and last disc in Hyperion's Brahms Lieder cycle and begins at the very beginning of Brahms' journey, with Liebestreu (True Love, text Robert Reinick) the first of a set of six Lieder written 1852-3 and published in 1853 by Breitkopf und Härtel. The shadowy duet between the low piano left hand and low-pitched voice, with lovely Brahms counterpoint, prefigures the dialogue in the text between mother and daughter. Sophie Rennert's voice is magnificently burnished, full and deep. The song has parallels with Sommerabend, heard later in the recital. Less well known is the fourth song of op. 3, simply entitled Lied (text Friedrich Bodenstedt).

Boldness is the keyword for Murrays Ermordung, which uses a translation of a Scottish folksong. It has a narrative strength to it that seems to wish to burst through its short duration (less than three minutes); in demeanour, it puts me in mind of some of the more extended Schubert Lieder. The tragic grandeur of the score is viscerally communicated by Rennert and Johnson, as is the almost pictorial story telling of Von ewiger Liebe (the text, by Hoffmann von Fallersleben, has been misattributed to Josef Wenzig – to whom Brahms himself ascribed the text). Conveying the drama in these songs requires not only finely tuned musical sense but also fine diction, and Rennert delivers every word with a spectacular clarity allied to a fine sense of line.

The beloved song Die Mainacht (May Night, text Ludwig Hölty) offers a plateau of beauty, both Rennert and Johnson showing remarkable restraint in the opening bars by keeping everything on an even keel before the music interiorises further; Brahms implies a sense of cathartic release at the lines 'Und die einsame Träne rinnt' (and the lonely tear flows down').

While, as Graham Johnson's notes suggest, there is more than a hint of Wagnerian sensuality to Überwegte laue Luft, there is no doubting at any point that this came from Brahms' pen. As the disc progresses, it becomes clear that, as if we didn't already know, Brahms' invention knows no limits. The creation of basically a two-part Invention in the accompaniment to Der Kranz (The Wreath, text Hans Schmidt) is testament to this. Even the relative simplicity of its companion, In den Beeren (Among the berries), Brahms introduces a multitude of twists and turns.

The songs with viola form the centrepiece of the disc, and one could hardly hope for a finer exponent of the obbligato part than Lawrence Power; warm-toned and expressive, Op. 51 is a masterpiece. The first song, Gestillte Sehnsucht, is to a text by Rückert and is still and expressive, contrasting strongly with Geistliches Wiegenlied (Sacred cradle-song, words Emanuel Geibel), the expressively large vocal intervals rendered with superb accuracy by Rennert - and Power is similarly at the top of his game (the tuning needs to be spot-on, and thankfully is here).

Cleverly, Dort in den Weiden sieht ein Haus (There among the willows stands a house) forms a link to the eight Zigeinerlieder by setting words to a folk song from the Lower Rhine; it would also make a fine encore. There is no doubting the Hungarian flavours (of which Brahms was of course something of a connoisseur); those who are familiar with Brahms' Hungarian Dances in either orchestral or piano garb will find much to enjoy here (the czardas of the third, for instance). This is joyous music-making, particularly in the extrovert final Rote Abendvolken ziehn (Red evening clouds drift).

What a journey it is, then, to the interior Immer leiser wird mein Schlummer (My sleep grows ever quieter), when Johnson refers to as a 'Deathbed song', and indeed, the music seems to float in some sort of liminal space between life and death. The beautiful Ständchen (Serenade) seems the ideal transition to the final set of excerpts from Deutsche Volkslieder, where art conceals art. It is the perfect, heart-warming close to the recital.

It is surprising Austrian mezzo Sophie Rennert has not cropped up more on disc; she won the 2014 International Mozart Competition in Salzburg, was a member of Konzert Theater Bern 2014-16, and has since established an international reputation. Graham Johnson, of course, need no introduction, and everything one associates with him - the intelligence, the high musicality, the technical perfection - is here in spades. Perhaps the finest illustration is Von waldbekränzter Höhe (From forest-wreathed heights); the tricky piano part is a thing of wonder in its myriad subtleties.

Colin Clarke


Contents
Lebenstreu, Op. 3/1. Lied, Op.3/4. Murrays Ermordung, Op. 14/3. Von ewiger Liebe, Op. 43/1. Die Mainacht, Op. 43/2. Von waldbekränzter Hõhe, Op. 57/1. Unbewegte laue Luft, Op. 57/8. Sommerabend, Op. 84/1. Der Kranz, Op. 84/2. In dem Beeren, Op. 84/3. Zwei Gesänge, Op. 91. Dort in den Weiden steht in Haus, Op. 97/4. Zigeunerlieder, Op. 103. Immer leiser wird mein Schlummer, Op. 105/2. Klage, Op. 105/3. Ständchen, Op. 106/1. Deutsche Volkslieder, WoO33: No. 6, Da unten im Tale; No. 9, Es war eine schöne Jüdin; No. 23, Der Reiter speitet seinen Mantel aus; No. 29, Es war ein Markgraf überm Rhein; No. 37, Da mein einzig Licht; No. 44, Es sieht ein Lind.

---
| | |
| --- | --- |
| | |
Donate and keep us afloat
New Releases
<!- Bridge end Sept 2022 -->


<!- cpo end Sept 2022 --> all cpo reviews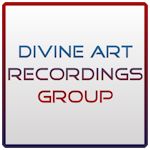 Click to see New Releases
Get 10% off using code musicweb10
All Divine Art reviews