paid for
advertisements

---
100th birthday of Mieczyslaw Weinberg on December 8, 2019.
Renate Eggbrecht has recorded all 3 violin Sonatas
All Troubadisc reviews
FOGHORN Classics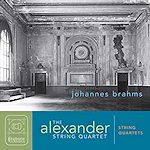 Brahms String Quartets

All Foghorn Reviews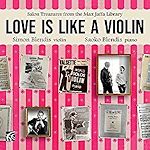 Salon Treasures from the Max Jaffa Library


Follow us on Twitter
Editorial Board
MusicWeb International
Founding Editor
Rob Barnett
Editor in Chief
John Quinn
Contributing Editor
Ralph Moore
Seen & Heard
Editor Emeritus
Bill Kenny
MusicWeb Webmaster
David Barker
Postmaster
Jonathan Woolf
MusicWeb Founder
Len Mullenger
Discs for review may be sent to:
Jonathan Woolf
76 Lushes Road
Loughton
Essex IG10 3QB
United Kingdom

jonathan_woolf@yahoo.co.uk
---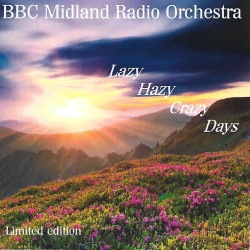 Lazy, Hazy, Crazy Days
Stanley Black (piano), Bernard Hermann (flute), Alan Randall (vibraphone), Angela Christian, Betty Smith, June Marlow (vocals)
BBC Midland Radio Orchestra
rec. 1976-1988, Studio 2, BBC Studios Pebble Mill, Birmingham, UK
NDO PROJECT CD201/2 [2 CDs: 157:22]


Hansard, the verbatim record of proceedings within the British Houses of Parliament, records a debate which took place on 27th June 1980 following the government's decision to raise the BBC licence fee. Those unacquainted with the way the BBC was funded then (and largely still is), should know that everyone in the UK with a television set was obliged by law to pay an annual licence, which funded not just the BBC television broadcasts, but all the radio stations and, most relevantly here, the BBC house orchestras. The rise (for a colour television licence) was from £21 to £25, and it caused a huge public outcry, not least because the BBC regarded the rise as inadequate to meet their costs, so decided to dispense with a number of their regional house orchestras. Hansard records the impassioned contribution to the debate from Andrew Faulds, the Labour party Member of Parliament for Warley East (in the English midlands) and a former actor who had, notably, appeared in the Ken Russell films based on the lives of Mahler, Liszt (Lisztomania) and Tchaikovsky (the Music Lovers); so he certainly had something of a professional interest. He said; "What do the music cuts entail, in detail? In England, the Midland Radio Orchestra will be disbanded, with a loss of 32 jobs. That, of course, is in Birmingham. The Northern Radio Orchestra will be disbanded, with 22 jobs lost in Manchester. The London Studio Players will also be disbanded, with a loss of 19 part-time posts of musicians on first call. The Northern Ireland Orchestra will go, with a loss of 30 jobs, and with the hope that those musicians may get employment in a new orchestral alignment to be set up over the next year or so in a merger with the Ulster Orchestra. What those musicians do for a living in the meantime is somewhat unresolved. Finally, the Scottish Symphony Orchestra will be—if I may use the phrase—scotched, with 69 jobs gone…In toto, 172 orchestral posts disappear. I have been given the figures for the cost of running each of these orchestras by the BBC. They are, per annum, as follows: the Northern Radio Orchestra, £180,000; the Midland Radio Orchestra, £220,000 the Northern Ireland Symphony Orchestra, £700,000; and the Scottish Symphony Orchestra, £620,000."

Today it is perhaps difficult to understand why the BBC ever felt the need to have so many orchestras it its disposal; today, with six "house" orchestras (half the number of full-time orchestras it ran in the 1960s) the BBC remains a major employer of orchestral musicians and certainly has enough orchestras at its beck and call not only to meet the demands of music broadcasting, but also to get out and about at home and abroad giving live concerts as well as spending time in the commercial recording studios. However, while we now live in an age when music has become omnipresent in our lives, too many (although none, I suspect, who read the reviews on MusicWeb International) take it for granted, care nothing about its provenance or quality, and fail to differentiate between computerised imitations of musical instruments concocted by a handful of computer geeks, and a live orchestra of several dozen highly-trained players. When you no longer really listen, you no longer really care.

The function of those BBC regional orchestras was largely to provide the kind of innocuous, middle-of-the-road music which is so smooth and well-oiled as to slip all too easily into the background and become an accompaniment to life rather than something which causes us to stop and listen. So, it seems, in retrospect, a natural consequence that such music should no longer be the preserve of live musicians but fodder for those who like to create musical sounds digitally. But the computer geeks have changed the nature of background music, and as a result we have lost an entire genre of music; the music which, described as "light", ploughed a middle furrow between serious classical works and frivolous pop pieces. That loss is only really felt when you can go back to those heady pre-1980s days and hear one of those now-defunct orchestras strutting its stuff in fabulously re-engineered sound.

Faulds referred in his speech to the demise of the Northern Radio Orchestra which itself had only been formed five years earlier following a huge outcry over the disbanding of the BBC Northern Dance Orchestra (NDO). Four decades after the demise of these orchestras, the NDO Project was set up with the aim of ensuring "that these superb musicians cannot be forgotten", and it has broadened its reach to preserve the memory not only of the Manchester orchestras but also of the Midland Radio Orchestra which, itself, was formed in 1973 following the disbanding of the Midland Light Orchestra. Comprising 25 players on strings and woodwind and with a seven-member rhythm section, the Midland Radio Orchestra worked for the first six years of its existence under the legendary Norrie Paramor. It spent virtually its entire performing life in the BBC studios in Birmingham, although as the booklet notes tell us, it occasionally "emerged from the studio to give public concerts which were also broadcast". This double-CD set comprises some 46 tracks (along with three "bonus" tracks featuring small groups from the band) which gives a classic sample of the kind of thing they produced day in and day out mostly for BBC Radio 2 in the days when heavy limitations on commercial recordings played over the air ("needle-time") made it necessary to fill most of the schedules with live and specially-recorded music. The ending of needle-time restrictions in the 1980s helped sound the death-knell for the BBC light music orchestras.

The over-riding impression from these enchanting (and there is really no other word for it) tracks is of extremely polished, effortlessly fluent, and wonderfully balanced and manicured playing. It does make for easy listening, certainly, but taking the trouble to focus the ears and listen seriously, reaps huge rewards; there is not only some truly outstanding playing here, but a consummate level of musicianship which today we only find when musicians get "serious"; if only we could get back to an age when such supreme quality was the benchmark even in music which places no demands on the listener.

Some of the arrangements, too, are quite remarkable and worthy of more attention than they would have got in their day. I love the way Johnny Gregory has turned Anton Rubinstein's Melody in F into a busy, bustling toccata, and how Neil Richardson has so cleverly woven together so much authentic Gershwin to create a version of Summertime which, amazingly, does not sound like Gershwin at all. Bernard Hermann's version of Fly me to the moon is to die for, as is John Fox's arrangement of Misty, Gordon Franks evokes Scottishness without it sounding in any way cliched in his version of the Skye Boat Song, and there is real pathos in his arrangement of Love Walked In. Colin Campbell's arrangement of Mancini's ubiquitous Pink Panther is a work of pure genius in the way it manages to replace the brass (there was no brass section in the Midland Radio Orchestra) with violins to extraordinarily convincing effect.

A trio of vocalists pops up in various numbers – June Marlow (A Fine Romance), Betty Smith (I feel pretty) and Angela Christian (Masquerade and Chelsea Morning) – evoking through their voices a style of singing long since lost, while it is good to see arrangers Stanley Black and Bernard Hermann appearing as soloists in their own arrangements - Black on piano for Laura, and Hermann on the flute in his somewhat unsuccessful attempt to condense Danse Macabre into the obligatory three-minute time slot.

While this pair of CDs might present music and musicians from a bygone era, there is something intensely relevant about it to our own time; perhaps a timely warning that if you take it for granted, you risk losing it. It is amazing to read that many of the recordings were originally destroyed by the BBC so that these outstanding new digital transfers, the work of Paul Arden-Taylor (who joined the orchestra's woodwind section in 1979), have been assembled from studio backup copies and off-air recordings. All power to the NDO Project for not just preserving this important part of British musical history, but for reviving it so effectively.

Marc Rochester

Contents
CD1
Those Lazy Hazy Crazy Days Of Summer [2:51]
Felicidade [3:49]
Summertime (arr. Neil Richardson) [3:38]
Melody In F (arr. Johnny Gregory) [2:31]
In The Still Of The Night [3:05]
Laura (arr. Stanley Black) [4:06]
Chelsea Morning [2:40]
Macarthur Park [3:15]
Poor Butterfly (arr. Gordon Franks) [2:36]
Song To The Moon [2:22]
Girls Girls Girls (arr. Nick Ingman) [2:58]
Fly Me To The Moon (arr. Bernard Hermann) [3:54]
Midnight Sun [3:25]
Portuguese Party (arr. Harold Rich) [2:08]
On A Little Street In Singapore [2:23]
The Nearness Of You [3:05]
Paddy's Milestone [2:25]
Twilight In Turkey [2:56]
The Onedin Line Theme [3:23]
Cherokee (arr. Gordon Franks) [3:50]
In A Persian Market [3:22]
Love Walked In (arr. Gordon Franks) [3:05]
I Feel Pretty (arr. Jack Peabody) [2:57]
The Continental [3:01]
Cavatina [3:32]

CD 2

Pianorama Medley (arr. Harold Rich) [3:25]
Pink Panther Theme (arr. Colin Campbell) [2:52]
Che's Out Of My Life (arr. Nick Ingman) [3:21]
Albie (arr. Bernard Hermann) [2:33]
Night And Day (arr. Bernard Hermann) [2:57]
Sally [2:50]
A Fine Romance (arr. Bernard Ebbinghouse) [3:42]
I'm In The Mood For Dancing [2:47]
Begin The Beguine [3:53]
Just For Fun (arr. Eddie Gray) [1:45]
Misty (arr. John Fox) [2:31]
How High The Moon (arr. Bernard Hermann) [2:48]
Skye Boat Song (arr. Gordon Franks) [3:32]
The Sunshine Of Your Smile (arr. Nick Ingman) [3:24]
Alfie (arr. Johnny Douglas) [3:53]
Danse Macabre(arr. Bernard Hermann) [2:58]
The Blue Danube (arr. Gordon Franks) [3:43]
Crystal Clear (arr. Gordon Franks) [2:20]
Please (arr. Neil Richardson) [4:36]
This Masquerade [ 4:52]
Here's To The Next Time (arr. Nick Ingman) [3:40]
Leapfrog (arr. Harold Rich) [1:55]
Morning Dance (arr. Colin Crabb)[ 3:39]
The Entertainer (arr. Alan Randall) [4:06]

After Norrie Paramor died, sessions were conducted by the arrangers.
---
| | |
| --- | --- |
| | |
Donate and keep us afloat
New Releases
<!- Bridge end Sept 2022 -->


<!- cpo end Sept 2022 --> all cpo reviews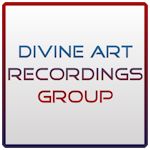 Click to see New Releases
Get 10% off using code musicweb10
All Divine Art reviews
Recordings of the Month
July 2022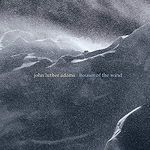 John Luther Adams
Houses of the Wind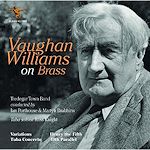 June 2022