paid for
advertisements

<!- Forgotten to FEb 2023-->
FOGHORN Classics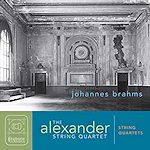 Brahms String Quartets

All Foghorn Reviews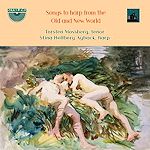 Songs to Harp from
the Old and New World

all Nimbus reviews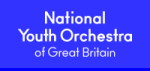 Follow us on Twitter
Editorial Board
MusicWeb International
Founding Editor
Rob Barnett
Editor in Chief
John Quinn
Contributing Editor
Ralph Moore
Webmaster
David Barker
Postmaster
Jonathan Woolf
MusicWeb Founder
Len Mullenger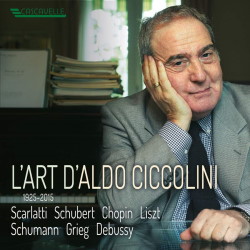 Support us financially by purchasing this from
Aldo Ciccolini (piano)
L'Art d'Aldo Ciccolini
rec. 1956-2004
CASCAVELLE VEL1530 [8 CDs: 487:27]


This recently released 8 CD set celebrates the artistry of one of the finest Italian-French pianists of his generation, Aldo Ciccolini. The collection includes recordings previously published by Cascavelle, with the addition of some others, including an unedited version from 2002 of Chopin's Piano Sonata No. 3.

Aldo Ciccolini (1925-2015) was born and brought up in Naples, and studied at the city's Conservatory with Paolo Denza, who was a student of composer and pianist Ferruccio Busoni. In 1948 he won the Santa Cecilia prize in Rome and went on to take joint first prize at the Marguerite Long–Jacques Thibaud Competition in Paris a year later. He remained in the city to study with Long, Alfred Cortot and Yves Nat. He eventually made his home in France, taking French citizenship in 1969, and taught at the Paris Conservatoire from 1971 to 1989. His pupils included Jean-Yves Thibaudet, Artur Pizarro and Nicholas Angelich. His refined playing, characterized by an understated style, shunning the barnstorming approach of some, sadly excluded him from the big league. Throughout his life he was a torch-bearer of neglected repertoire, exploring the music of such composers as Rossini, Salieri, Massenet, De Falla and the little-known French composer Déodat de Séverac. He also passionately championed French composers, with Satie and Saint-Saëns being particular favorites.

Scarlatti is represented by five contrasting sonatas. Ciccolini renders them with imaginative flair and brilliance. His diverse colour palette is harnessed to perfect use in the Debussy Preludes Book 1. 'Danseuses de Delphes' is elegant, and the chill winds of 'Le vent dans la plaine' have a certain menace. 'La fille aux chevaux de lin' is tender and soothing, whilst 'La cathédrale engloutie' is noble and grand. 'La Danse de Puck' is playful and mischievous, and 'Minstrels' is rhythmically quirky. The only non-solo item in the set is the Liszt Second Piano Concerto with the Suisse Romande Orchestra conducted by Ferenc Fricsay. It's a live performance from 1956 with audience applause retained. Whilst there's some exhilarating playing and assured pianism, this performance doesn't match up to my benchmark account, the 1961 studio recording by Sviatoslav Richter, with the London Symphony Orchestra under the inspiring baton of Kyril Kondrashin. The 2002 Chopin's Third Piano Sonata, recorded in 2002, is a first appearance on CD. There's some light gossamer finger work in the second movement, and the finale is well-paced and doesn't sound rushed or frenetic.

The Chopin Nocturnes were set down in the Eglise St-Marcel, Paris in 2002. Ciccolini brings a loving touch to these captivating works, but is careful to avoid over-perfuming them. His contouring of phrases and subtle application of pedal to add colour make these readings ones that I can certainly live with and will return to. The Nocturne in C minor, Opus 48 No. 1 is doleful and stately. The chains of difficult-to-negotiate trills in the Nocturne in B major, Op. 62 No. 1 sparkle with clarity and precision. Op. 27 No. 1 has all the intensity and drama one could wish for.

CD 5 is devoted to three works by Robert Schumann. In Faschingsschwank aus Wien Ciccolini opens the cycle with fire and brimstone, and in the ensuing numbers there's a wealth of contrasting mood changes. The charming waltz sequences offer plenty to enthral. Waldszenen doesn't quite catch fire in the same way, and I found it rather dull and pedestrian. The Grande sonata in F minor (Concert sans orchestre), in the four-movement revision of 1853, is bold and audacious in its potency and passion. I particularly like the opening movement, an amalgam of burning fervour and reflective calmness.

Ciccolini was seventy-nine when he recorded Grieg's complete Lyric Pieces, ten volumes on 3 CDs, yet there's no sign of age or fatigue in these fresh, vibrant readings. I must say, it's gratifying to have them complete rather than just a selection, as is usually the case. The readings capture the music's melodic largesse and the full range of human emotion, from happiness and exuberance to melancholy and regret. I found the performances far from intimate, but projected more large scale than most, always conscious of the fluctuating dynamic variance. A good example of this is Sylphe, though he still manages to convey a sprightly and elfin-like spirit. Wedding Day at Troldhaugen, written to commemorate the composer's and his wife's own silver wedding anniversary, is as festive and joyous as any I've ever heard. On the other side of the coin is Homesickness which, in Ciccolini's hands, is wistful and tinged with regret, yet never pandering to overt sentimentality.

These masterful performances have been released with the blessing and under the supervision of the pianist's executor, and have been completely remastered. For prospective purchasers, the collection has much to commend it. The Chopin Nocturnes and Grieg's Lyric Pieces are particularly outstanding, as is the Scarlatti selection. Cascavelle are to be commended for their advocacy and dedication to this outstanding artist.

Stephen Greenbank

Contents

CD1 [53:21]
Domenico Scarlatti (1685- 1757)
1) Sonate en ut majeur K. 406 (2'52)
2) Sonate en mi majeur K. 380 (4'22)
3) Sonate en fa mineur K. 239 (2'16)
4) Sonate en si mineur K. 377 (2'42)
5) Sonate en ré majeur K. 492 (3'31)
Claude Debussy (1862-1918)
Préludes, livre/Book 1
6) I. Danseuses de Delphes (3'18)
7) II. Voiles (3'34)
8) III. Le vent dans la plaine (2'07)
9) IV. Les sons et les parfums tournent dans l'air du soir (2'57)
10) V. Les collines d' Anacapri (2'44)
11) VI. Des pas sur la neige (3'29)
12) VII. Ce qu'a vu le vent d'ouest (3'10)
13) VIII. La fille aux cheveux de lin (2'34)
14) IX. La sérénade interrompue (2'31)
15) X. La cathédrale engloutie (5'53)
16) XI. La danse de Puck (2'48)
17) XII. Minstrels (2'31)
P. 1961. Enregistré: Romanian Radio Hall

CD2 [64:31]
Franz Schubert (1797-1828)
1) Impromptu n°2 en mi bémol majeur (4'06)
2) Impromptu n° 4 en la bémol majeur (6'51)
Franz Liszt (1811-1886)
3) Soirée de Vienne; Valse-caprice n°6, d'après Schubert (5'12)
4) Concerto pour piano et orchestre n°2 en la majeur*
Frédéric Chopin (1810-1849)
Sonate pour piano n°3 en si mineur op. 58
Enregistré 2002, Église St. Marcel, Paris
Orchestre de la Suisse Romande, Ferenc Fricsay, Conductor.
Enregistré 1956 (live)*

CD 3 & CD 4 [52:19 + 61:50]
Frédéric Chopin (1810-1849)
Les Nocturnes
Enregistré 2002, Église St. Marcel, Paris

CD 5 [72:20]
Robert Schumann (1810-1856)
Carnaval de Vienne op. 26 `
Scènes de la Foret op. 82
Grande sonate en fa mineur op.14
concert sans orchestre
Enregistré 2002, Église St. Marcel, Paris

CD6 [61:25]
Edvard Grieg (1843-1907)
Pièces Lyriques . op. 12.
Volume 1 (1867) op. 38.
1) Arietta (1'28)
2) Valse - Waltz (1'50)
3) Chant du gardien de nuit (2'23)
4) Danse des fées (0'40)
5) Chant populaire (1'24)
6) Mélodie Norvégienne (0'55)
7) Feuille d'album (1'22)
8) Chant national (1'15)
Volume II (1883)
9) Berceuse - Lullaby (3'30)
10) Chant populaire - Folk Tune (1'46)
11) Mélodie (2'04)
12) Halling (0'39)
13) Springdans - Leaping Dance (1'12)
14) Elégie (2'34)
15) Valse - Waltz (1'08)
16) Canon (4'54)
OP. 43. Volume III (1886)
17) Papillon - Butterfly (1'16)
18) Voyageur solitaire
19) Au pays natal (2'06)
20) Petit oiseau (1'38)
21) Erotique (2'50)
22) Au printemps (3'09)
OP 47. Volume IV (1887)
23) Valse-impromptu (2'55)
24) Feuille d'album (3'20)
25) Mélodie (3'47)
26) Halling (1'09)
27) Mélancolie (2'48)
28) Springdans (1'15)
29) Elégie (2'55)

CD 7 [62:35]
OP. 54. Volume V (1891)
1) Le berger (4'47)
2) Marche des paysans norvégiens (3'12)
3) Marche des nains (2'54)
4) Notturno (4'21)
5) Scherzo (3'17)
6) Sonnerie de cloches (3'53)
OP. 57. Volume VI (1893)
7) Tombée du jour (6'25)
8) Gade (3'43)
9) Illusion (3'25)
10) Secret (5'13)
11) Elle danse (2'40)
12) Mal du pays (3'44)
OP. 62. Volume VII (1895)
13) Sylphe (1'22)
14) Gratitude (3'54)
15) Sérénade française (2'27)
16) Ruisselet (1'37)
17) Fantôme (2'47)
18) Vers la patrie - Homeward (2'46)

CD 8 [59:06]
OP. 65. Volume VIII (1896)
1) Des années de la jeunesse (4'53)
2) Chant du paysan (1'29)
3) Mélancolie (3'43)
4) Salon (2'05)
5) Nervure de feuille (3'16)
6) Jour de noces à Troldhaugen (5'58)
OP. 68. Volume IX (1899)
7) Chant des marins (1'59)
8) Menuet de grand'mère (2'02)
9) A tes pieds (2'37)
10) Soir en haute montagne (3'04)
11) Au berceau - (2'39)
12) Valse mélancolique (4'23)
OP. 71. Volume X (1901)
13) Il était une fois (3'36)
14) Soir d'été (2'37)
15) Lutin (1'45)
16) La paix des bois (4'45)
17) Halling (3'08)
18) Passé (2'06)
19) Souvenirs (2'17)
Enregistré 2004 Paris.

---
| | |
| --- | --- |
| | |
Donate and keep us afloat
New Releases


<!- cpo end March 2023 --> all cpo reviews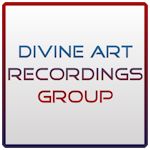 Click to see New Releases
Get 10% off using code musicweb10
All Divine Art reviews
<! apr 12 months Nov 22 - Oct 23 -->