paid for
advertisements

<!- Forgotten to FEb 2023-->
FOGHORN Classics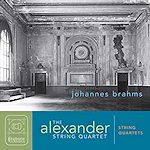 Brahms String Quartets

All Foghorn Reviews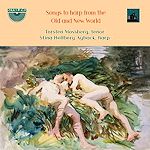 Songs to Harp from
the Old and New World

all Nimbus reviews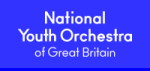 Follow us on Twitter
Editorial Board
MusicWeb International
Founding Editor
Rob Barnett
Editor in Chief
John Quinn
Contributing Editor
Ralph Moore
Webmaster
David Barker
Postmaster
Jonathan Woolf
MusicWeb Founder
Len Mullenger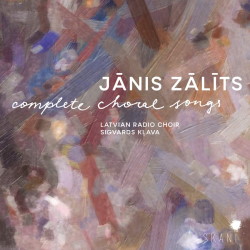 Support us financially by purchasing this from
Jānis ZĀLĪTS (1884–1943)
Complete Choral songs
Latvian Radio Choir/Sigvards Kļava
rec. 2012-2019, St. John's Church, Riga
SKANI LMIC077 [54:07 + 55:41]


This recording is the consequence of several year's labour of love by Sigvards Kļava and musicologist Agnese Paunia. The result has been a new publication of Zālīts's complete choral music. All of the works in this recording are world premieres.

Jānis Zālīts's compositions embraced solo song, choral song and a small amount of piano music. A selection of the latter can be found on another of Skani's releases, The Three Osokins in Latvian Piano Music, which I reviewed in 2018. Reading between the lines, he appears to have harboured many insecurities regarding his compositional endeavours. We are told that he felt a constant need to re-edit works, striving for new versions. He would also abandon compositions halfway through, losing confidence in their progress. Any attempt to catalogue his opuses chronologically is virtually impossible, as he usually never dated them. His oeuvre consists of about 100 works, written roughly over a forty-year period. His choral items, the focus of this release, contains 36 songs for mixed choir, 7 for men's choir and a single example for women's choir.

Zālīts gravitated towards this genre as he felt that song established his bond with his native country. He selected poetry that was noble and contained "a flood of the deepest feelings, the deepest essence of things in their first framing, the rhythm of the soul". He found that several contemporary poets lived up to this ideal, and these he drew from.

These choral works offer a wealth of harmonic invention. The composer was indeed resourceful. Some are quite chromatically adventurous, like Birch Grove, Cherished Souls, From Early Childhood and The Heart is so Heavy. They are also shot through with impressionistic hues. Others reveal the composer's gift for melody and lyricism. Particular favourites for me are May the Earth Feel no Pain, Midsummer People's Song for the Leader and We Greet You. He chooses his singers and their unique timbres to suit the texts. So the men's choir sing Brave Soldiers, Soldier's Song and Convicts' Song.

These settings have been a joy to hear, and I am sure the listener will find these fertile fields as rewarding as I have. The Latvian Radio Choir directed by Sigvards Kļava offer performances which are extremely accomplished and scrupulously detailed. The acoustic is conducive to focusing the choral sound with immediacy, and diction is well captured. Enjoyable though this recording is, with almost two hours of music, it is perhaps best savoured several tracks at a time. I have been dipping into it all week. These are songs which capture the listener with their freshness, colour and touching beauty; I have nothing but praise for them.

Stephen Greenbank

Contents

Songs for Mixed Choir
1. Anuzu Himna / Hymn Of Anuzi
2. Apsveikums Jubilaram / Birthday Greeting
3. Adolfam Kaktinam / For Adolfs Kaktins
4. Bikeris Mironu Sala / The Goblet On The Isle Of The Dead
5. Birztalina / Birch Grove
6. Cels Uz Dzimteni / The Way To My Homeland
7. Cildinam Sodien Varenos Garus / Today We Praise The Mighty Souls
8. Darbadaina / Work Song
9. Dargas Enas / Cherished Souls
10. Dziesma Tautas Vienotajam / A Song For Him Who Unified The People
11. Jau No Bernu Dienam / From Early Childhood
12. Kad Nakts / At Night
13. Ka Osi Salc / The Rustling Ash Trees
14. Ka Sniegi Kalnu Galotnes / Like Snow On Mountain-Tops
15. Lai Zemei Sapes Nav / May The Earth Feel No Pain
16. Lieldienu Dziesma / Easter Song
17. Lieldienu Dziesma / Easter Song
18. Ligo / Midsummer
19. Ligo Virkne / Midsummer Songs
20. Pie Kokletaja Kapa / By The Bards Grave
21. Preses Himna / Press Anthem
22. Profesoram J. Vitolam / To Professor J. Vitols
23. Pusat Taures! / Blow Your Horns!
24. Rainim Un Aspazijai / For Rainis And Aspazija
25. Sirds Tik Gruta / The Heart Is So Heavy (1915 Edition)
26. Sirds Tik Gruta / The Heart Is So Heavy (1917 Edition)
27. Tautas Himna Vadonim / Peoples Song For The Leader
28. Ta Vesma / The Divine Spirit
29. Tev Sie Lauki / These Are Your Fields
30. Tevi Sveicam / We Greet You
31. Vadona Suminajums / Praise The Leader
32. Varonu Dziesma / Heroes Song
33. Vasara / Summer
34. Vasaras Nakts / Summer Night
35. Vienibas Dziesma / Song For The Unit

Song for Women's Choir
36. Karseju, Verpeju Un Audeju Dziesma / Song Of The Carders, Spinners And Weavers

Songs for Men's Choir
37. Kareivji Drosie / Brave Soldiers
38. Kareivju Dziesma / Soldiers Song
39. Katordznieku Dziesma / Convicts Song
40. Karlim Skalbem / For Karlis Skalbe
41. Pusat, Veji! / Blow, Winds!
42. Rita Sveiciens / Morning Greeting
43. Varona Sirds / A Heros Heart
44. Sveiks, Vadon, Sveiks! / Leader, We Salute You!



---
| | |
| --- | --- |
| | |
Donate and keep us afloat
New Releases


<!- cpo end March 2023 --> all cpo reviews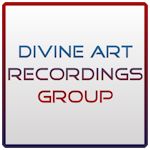 Click to see New Releases
Get 10% off using code musicweb10
All Divine Art reviews
<! apr 12 months Nov 22 - Oct 23 -->