paid for
advertisements

---
TROUBADISC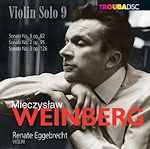 100th birthday of Mieczyslaw Weinberg on December 8, 2019.
Renate Eggbrecht has recorded all 3 violin Sonatas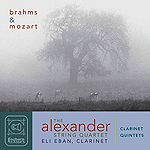 Mozart Brahms
Clarinet Quintets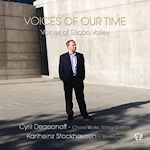 Deaconoff; Stockhausen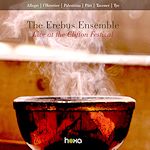 Live at the Clifton Festival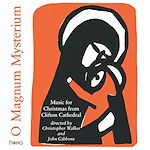 Choir at Clifton Cathedral
New Releases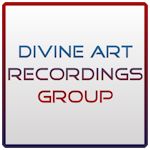 Click to see New Releases
Get 10% off using code musicweb10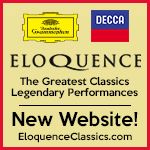 Special offer 50% off
15CDs £83 incl. postage


Follow us on Twitter
Editorial Board
MusicWeb International
Founding Editor
Rob Barnett
Editor in Chief
John Quinn
Seen & Heard
Editor Emeritus
Bill Kenny
MusicWeb Webmaster
David Barker
Postmaster
Jonathan Woolf
MusicWeb Founder
Len Mullenger
---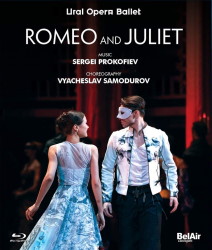 Support us financially by purchasing this from
Sergei PROKOFIEV (1891-1953)
Romeo and Juliet, Op. 64 (1935-36; rev. 1939)
Libretto Leonid Lavrovsky, Adrian Piotrovsky, Sergei Prokofiev, Sergei Radlov, after William Shakespeare
Ekaterina Sapogova – Juliet; Alexandr Merkushev – Romeo; Igor Bulytsyn – Mercutio; Gleb Sageev – Benvolio; Vadim Eremin – Tybalt; Victor Mekhanoshin – Lord Capulet; Elena Safonova – Lady Capulet; Nadezhda Shamshurina – Nurse; Rafaela Hernandes Morel – Rosaline; Andrei Veshkurtsev – Rosaline's Suitor; Maxim Klekovkin – Paris; Ivan Sobrovin – Friar Laurence; Anton Guzeev – The Duke; Sofiya Tyupa – The Duke's Companion
Ural Opera Ballet (Ekaterinburg)
Orchestra of the Ural Opera Ballet/Pavel Klinichev
Choreography – Vyacheslav Samodurov
Sets – Anthony Macilwaine
Costumes – Irena Belousova
Lighting design – Simon Bennison
Assistant choreographer – Klara Dovzhik
rec. 2019, Ural Opera Theatre, Ekaterinburg, Russia
Sound format: PCM Stereo; Picture format: 1 BD50 Full HD, color, 16:9
BEL AIR CLASSIQUES Blu-ray BAC580 [116 mins]

If I had to select one aspect of this production of Romeo and Juliet that sets it apart from others on video, it would be the choreography of Vyacheslav Samodurov, which features a more modern style of dance, as well as an array of very expressive arm movements. I liked Samodurov's work, though those of you who favor any of the more established versions of this ballet by Frederick Ashton, Kenneth MacMillan, John Cranko or Rudolf Nureyev may find this effort not to your taste. That said, the choreography is not particularly radical and may well have appeal to even more tradition-minded balletomanes. In many ways it is inventive and bold, and those aspects stand out more since this ballet's 14th century setting is updated to a more modern time or to a mixture of time periods. Samodurov, by the way, is a former principal dancer at the Mariinsky Ballet, Royal Ballet, and Dutch National Ballet.

To cite a few examples of his choreography here, in the Dance of the Couples (track 22), the movements of the vamping female dancers show a mixture of the Charleston, Can-Can and maybe even hip-hop and other popular styles along with those of traditional and modern classical ballet. And it all meshes quite effectively. The very active arm movements in The Knight's Dance (track 13), while not particularly new to ballet, impart a haughty sort of manner to the festive regality in the scene, perfectly apt for exposing the pomposity and intolerance of the society the two star-crossed lovers have the misfortune to live in. In addition, there is much animation on the floor with leaps, jumps and backwards or sideways movements or ones otherwise hard to categorize. Try Masks (track 12) to sample just one number with this kind of vigorous style.

As for the dancing, Ekaterina Sapogova as Juliet and Alexandr Merkushev as Romeo are quite excellent in the leads. In Juliet the Young Girl (track 10), Sapogova is very elegant and yet effectively conveys the image of a playful teenage girl. In the aforementioned Masks, Merkushev dances with plenty of style, and when he unites with Sapogova in Balcony Scene (track 19) together they bring on a sense of youthful love, passion and warmth both in their gazes and their energetic but graceful moves. Igor Bulytsyn is brilliant as the mischievous, cocky and clowning Mercutio. In Mercutio (track 15) he dances with such energy and exhibits natural acting skills, perfectly conveying the playful, boastful but likable personality of his character. I've spoken of Masks already, but let me include Bulytsyn in this dance: he is stunning here too, and a third dancer in the trio, Gleb Sageev as Benvolio, is also fine, making this one of the best numbers in the ballet. The rest of the cast is quite good, none less than adequate. Overall, the choreography and dancers combine to offer a refreshing, somewhat earthy approach here, one that is less traditional and less finespun, but more colorful and a bit homespun.

So far, so good then, but this production of Romeo and Juliet on Bel Air Classiques also features another trait, a very common one in video recordings of live performances—cuts, about a half-hour's worth. I've spoken of this tendency to prune full-length ballets before, most recently in my review of Tchaikovsky's Swan Lake, wherein I noted that this practice has been quite standard for many years, as well as the reordering of numbers. Thus, despite the fact that Prokofiev and Tchaikovsky are arguably the two most successful composers of full-length ballets, their various masterpieces have nonetheless been presented in many different, usually shortened versions on stage. Of six video recordings I have of Romeo and Juliet, for instance, none offer all fifty-two numbers in the score and all are different, each from the other. However, out of eight non-video versions that I have, all include the complete score.* Strange, isn't it? With conductors doing concert versions on record you get the whole pie, whereas on stage you get portions.

As for the cuts in this recording, they are as follows: Nos. 3 (The Street Awakens), 20 (Romeo's Variation), 25—27 (Dance with mandolins; Nurse; The Nurse and Romeo), 31 (Further Public Festivities), 35 (Romeo Decides to Avenge Mercutio), 37 (Introduction), 40 (Nurse), 45 (Interlude), and 49 (Dance of the Girls with Lilies). Nos. 19 and 20 (Balcony Scene and Love Dance) are combined on track 19. Some individual numbers might be shortened as well but I didn't notice any that were, and I know this ballet pretty well.

Now, I'm not suggesting that these cuts disqualify this recording from consideration, because that would take all the rival video versions I know of out of account as well, and many are quite good, including this one. For one thing, the cuts are reasonably made here, leaving the most critical portions of the ballet intact. Further, as already noted, this recording has both fine dancing and quite inventive choreography. Moreover, the orchestral performances under the very insightful leadership of Pavel Klinichev, are quite good. He draws very spirited and idiomatic playing from his orchestra, generally with tempos in the moderate to slightly brisk range. Klinichev never allows the music to sag or lack vitality, and he doesn't draw a raucous or bombastic sound from the orchestra in louder moments, a common fault among certain Russian conductors from the mid-20th century and even later. My only quibble is that Klinichev takes the Romeo and Juliet love music (tracks 18 and 31) a bit too briskly, Prokofiev's passionate love theme sounding somewhat hasty, not having enough warmth. Otherwise, I have no significant complaints about the interpretation.

As mentioned, this production updates the setting to a modern time or seems to do so for most of the ballet: in the ballroom scenes and other places, costuming among most characters and guests suggests a Renaissance-era style of dress. Otherwise, clothing has a current-day, mostly casual look. At the outset of the ballet, as the orchestra plays the Introduction, we see a clothes rack pushed out on stage by some of the dancers in the story, as a few clown around. Others come out and we can observe they are apparently preparing for a rehearsal. At the end of the ballet, following the deaths of Romeo and Juliet, the clothes rack is wheeled back across the stage from the other side with various characters following to suggest they are now departing the premises and the rehearsal is over—another will come tomorrow. This treatment, a sort of story within a story idea, is not new to the theater, especially in opera. Does it add anything here? Maybe, maybe not. The lighting, sets and other features are also reasonably good.

The picture clarity and camera work are generally quite fine, though there are one or two instances when I thought the focus was put on the wrong person or action for a moment. The sound reproduction is good, but I did detect just a tad of shrillness in the strings from time to time. Still, overall the technical aspects are all more than adequate here.

As for the video competition, I have previously favored two different versions: the Paris Opera Ballet effort, from 1995, on Kultur Blu-ray, featuring Rudolf Nureyev's choreography with Monique Loudières and Manuel Legrin in the leads; and the Royal Ballet account, from 2012, on Opus Arte Blu-ray, having Kenneth MacMillan's choreography with Lauren Cuthbertson and Federico Bonelli in the leads. Both feature limited cuts too, but the Paris version, because of its quarter-century age, may have less appeal to those wanting state-of-the-art technical features. The Royal Ballet account might seem to be the choice then, but conductor Barry Wordsworth, though quite fine in his phrasing most of the time, does select some tempos that impart a laggardly character in a few places. In this new version from the Ural Opera Ballet, Klinichev never displays that fault, but as noted, is a little too brisk in a couple of numbers. Overall, his interpretation may have the edge. The Ural Opera Ballet account also has worthwhile choreography and fine dancing of course, though some might view both these assets as lacking a bit in refinement and subtlety. Thus, I can say that all three versions have much to offer but perhaps with mild drawbacks for some. If you're looking for something new in Prokofiev's Romeo and Juliet though, this Ural Opera Ballet version should have strong appeal.

Robert Cummings

*Vasily Petrenko's Romeo and Juliet on a 2-CD Lawo set, while containing all fifty-two numbers, features someone else's orchestration in several of them, probably the work of Boris Pogrebov who produced more garish scoring at the behest of some misguided officials for Soviet productions of this ballet. Also, the Teatro Alla Scala version on Euroarts DVD, from 2000, led by David Garforth, features a different orchestration in several numbers.

---
| | |
| --- | --- |
| | |
Donate and keep us afloat
Recordings of the Month
December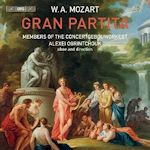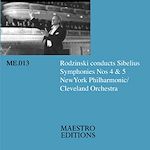 Rodzinski Sibelius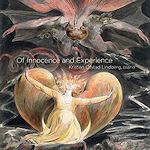 Of Innocence and Experience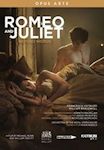 November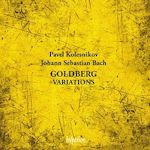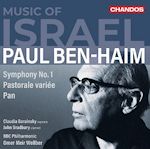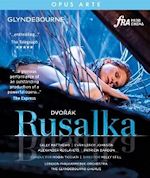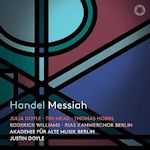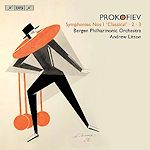 Symphonies 1, 2, 3
October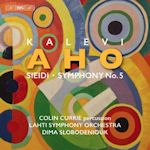 Aho Symphony 5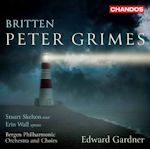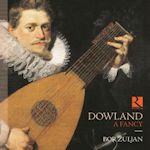 Dowland - A Fancy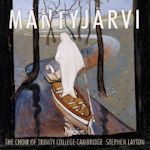 MÄNTYJÄRVI - Choral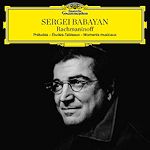 Rachmaninov_ Babayan