paid for
advertisements

---
TROUBADISC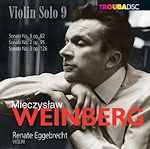 100th birthday of Mieczyslaw Weinberg on December 8, 2019.
Renate Eggbrecht has recorded all 3 violin Sonatas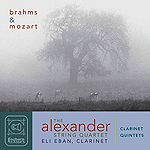 Mozart Brahms
Clarinet Quintets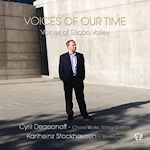 Deaconoff; Stockhausen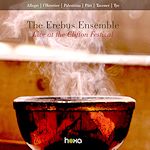 Live at the Clifton Festival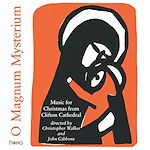 Choir at Clifton Cathedral
New Releases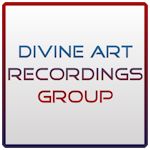 Click to see New Releases
Get 10% off using code musicweb10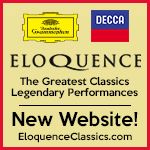 Special offer 50% off
15CDs £83 incl. postage


Follow us on Twitter
Editorial Board
MusicWeb International
Founding Editor
Rob Barnett
Editor in Chief
John Quinn
Seen & Heard
Editor Emeritus
Bill Kenny
MusicWeb Webmaster
David Barker
Postmaster
Jonathan Woolf
MusicWeb Founder
Len Mullenger
---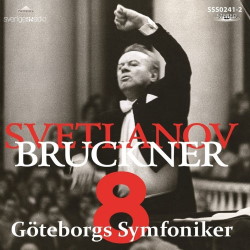 Anton BRUCKNER (1824-1896)
Symphony No. 8 in C minor WAB 108 (1890 ed. Nowak)
Gothenberg Symphony Orchestra/Yevgeny Svetlanov
rec. live, 17 September 1992, Göteborgs Konserthus, Sweden
WEITBLICK SSS0241-2 [75:35]


A Brucknerian friend of mine is fond of intoning that "Russians can't do Bruckner". Here is an opportunity to test that dictum: a great Russian conductor performing the greatest Bruckner symphony with a fine, national orchestra – although it will be a cause for regret among many that Svetlanov plays the Nowak edition with the cuts rather than the now widely preferred Haas.

This is a fairly swift performance, the Adagio in particular coming in at 23:20, but there is nothing unusual or eccentric in that – and it brings with it the advantage of fitting onto a single CD if you don't download. Equally common in age of digital, "high-fidelity" recording is the very audible presence of the conductor's vocal obbligato and frequent audience coughing. That makes three possible obstacles to the listener's enjoyment – the edition, the fast speeds and extraneous noise.

I could add another potential problem: Svetlanov's evident preference for big, broad, gestures and the avoidance of anything too subtle and nuanced. That certainly makes for some thrillingly brash climaxes, such as the first, some nine minutes in, where the brass are given their head for almost a full minute before the flute's plaintive riff reins them in. I certainly enjoy it as sheer ebullient racket and Svetlanov does his bit, too, while occasionally someone in the audience appears to let of fire-crackers and cough to add extra atmosphere. The coda following the typically assertive triple-horn, dotted rhythm fanfare is nonetheless calm and mysterious enough.

The Scherzo takes off like a Ferrari and continues to be driven recklessly at speed without coming off the track. As soon as the music halts the audience take the opportunity to cough loudly in consort – so much so that the engineers insert a pause – but they still hold plenty of phlegm in reserve in order to punctuate the music. With the opening of the Adagio, one hopes for a veil of serenity to descend softly upon the concert hall but there is little such magic in Svetlanov's handling of it, and, disappointingly, the harp is subdued. Compared with renderings by Karajan in 1975 and 1988 it is prosaic and Svetlanov is again vocal; his outburst at 13:02 is comical and the repeated, discourteous and heedless coughing in supposedly rapt passages from fourteen minutes onwards until the end is distracting. The passage for staccato quavers beginning 9:40 is oddly ham-fisted but because the orchestra is so good, its sonority often carries the day, as in the two climactic cymbal clashes. The coda, however, lacks poise; there is little sense of the timelessness and infinitude it should conjure.

Svetlanov is in his element for the aggressive finale, hence he gives vent to more strange noises at 3:24 and 8:00 to indicate his involvement; otherwise, it goes off without a hitch, really delivering in punch but still giving the falling second subject room to breathe and building to an impressively grand conclusion.

The last word in refinement, this live performance ain't, and for me, the earthbound Adagio and the persistent coughing rule it out. Whether it puts to bed the question with which I opened this review, I am reluctant to assert, but if you are tolerant of the factors which constitute my objections and like your Bruckner gutsy and red-blooded, this could be for you.

Ralph Moore


This review reproduced here by kind permission of the Bruckner Journal for whom it was originally written.

---
| | |
| --- | --- |
| | |
Donate and keep us afloat
Recordings of the Month
December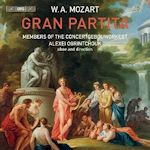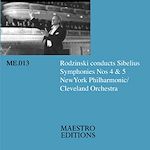 Rodzinski Sibelius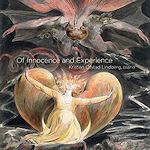 Of Innocence and Experience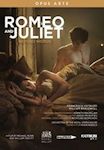 November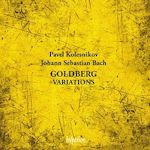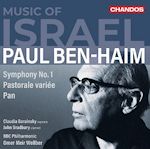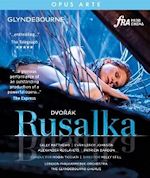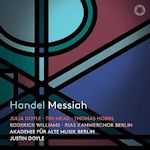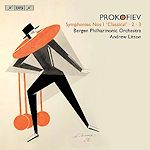 Symphonies 1, 2, 3
October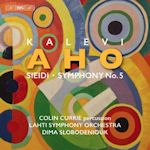 Aho Symphony 5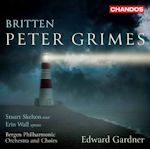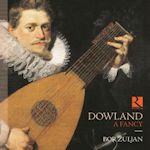 Dowland - A Fancy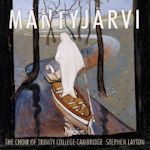 MÄNTYJÄRVI - Choral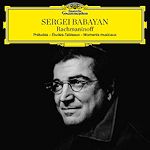 Rachmaninov_ Babayan