paid for
advertisements

---
TROUBADISC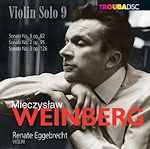 100th birthday of Mieczyslaw Weinberg on December 8, 2019.
Renate Eggbrecht has recorded all 3 violin Sonatas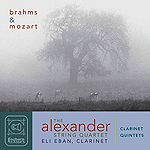 Mozart Brahms
Clarinet Quintets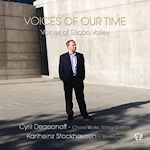 Deaconoff; Stockhausen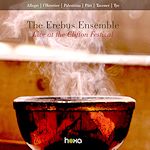 Live at the Clifton Festival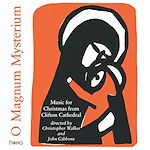 Choir at Clifton Cathedral
New Releases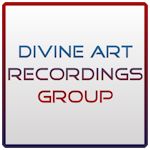 Click to see New Releases
Get 10% off using code musicweb10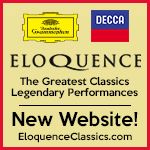 Special offer 50% off
15CDs £83 incl. postage


Follow us on Twitter
Editorial Board
MusicWeb International
Founding Editor
Rob Barnett
Editor in Chief
John Quinn
Seen & Heard
Editor Emeritus
Bill Kenny
MusicWeb Webmaster
David Barker
Postmaster
Jonathan Woolf
MusicWeb Founder
Len Mullenger
---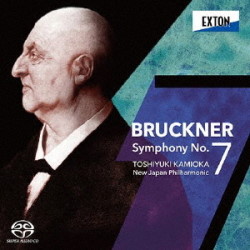 Anton BRUCKNER (1824-1896)
Symphony No. 7 in E major WAB 107 (1885 version; ed. Haas)
New Japan Philharmonic/Toshiyuki Kamioka
rec. live, 8 September 2019, Suntory Hall, Tokyo, 5, Yokohama Minato-Mirai Hall
EXTON OVCL-00721 SACD [72:37]


I previously reviewed the Ninth and Sixth symphonies from the same source, finding them worthy but not especially compelling compared with the best; this latest issue of the Seventh is a fairly leisurely affair, especially the Adagio but that isn't a problem if tension and a sense of purpose and direction are maintained – and here I think it is, despite the deliberateness of manner. Things begin well with the first theme which is grand, stately of utterance and beautifully played, as Kamioka eases not the second and third subjects, they feel integrated and proportionate rather than separate entities; there is a proper unity to the whole movement. However, the "crisis statement" outburst about halfway through seems tame and lacks bite; it needs a more drama and to generate greater contrast with what precedes it and the rest of the movement then seems to flag somewhat, picking up again for the long sustained pedal on the double basses and timpani and the splendid brass chorale which closes the movement so triumphantly; it's magnificent.

The noble Adagio is again flawlessly played but here I do think Kamioka courts stasis and loses that vital thread of continuity, slackening the thread too much. There are still moments of great beauty – there can hardly fail to be given the harmonies and sonorities Bruckner conjures up - but the listener might experience a loss of concentration. Nonetheless the build-up to the great climax is excitingly done – only to let us down by eschewing the cymbal and triangle clash, as per the Haas edition – and I cannot but regret that. The Scherzo comes off nicely, with lots of bass-timpani prominence in the leaping main theme but the Trio is more lugubrious than bucolically restful. The playing in the finale successfully embraces the disparate moods of the three contrasting themes, from the perky opening, through the Brahmsian chorale to the majestic octave A minor theme – and kudos to the trumpet soloist, by the way. The peroration is thrilling – and again, those bass timpani are really to the fore, to the advantage of the music's impact. This strikes me as authentically grand Bruckner and is the most successful movement here.

The start of prolonged applause is signalled by one firm "Bravo"; otherwise, any previous audience noise is virtually non-existent.

In sum, this is another pleasant, competent performance with much to commend it but which equally does nothing to knock established favourites off their perch.

Ralph Moore

This review is reproduced here by kind permission of the Bruckner Journal for whom it was originally written.


---
| | |
| --- | --- |
| | |
Donate and keep us afloat
Recordings of the Month
December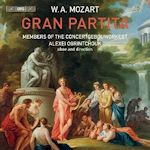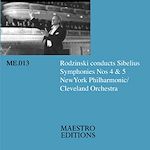 Rodzinski Sibelius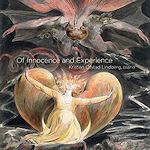 Of Innocence and Experience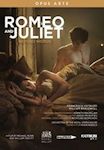 November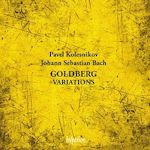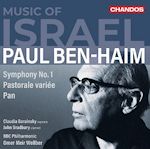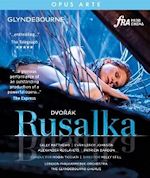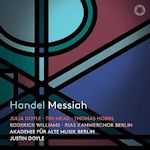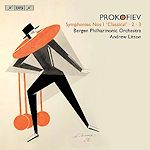 Symphonies 1, 2, 3
October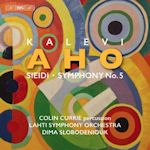 Aho Symphony 5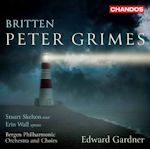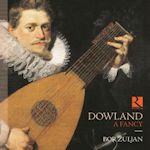 Dowland - A Fancy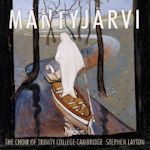 MÄNTYJÄRVI - Choral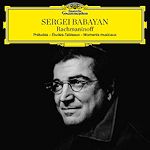 Rachmaninov_ Babayan