paid for
advertisements

<!- Forgotten to FEb 2023-->
FOGHORN Classics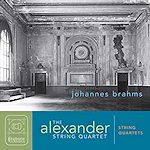 Brahms String Quartets

All Foghorn Reviews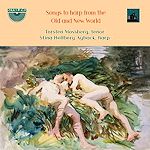 Songs to Harp from
the Old and New World

all Nimbus reviews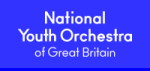 Follow us on Twitter
Editorial Board
MusicWeb International
Founding Editor
Rob Barnett
Editor in Chief
John Quinn
Contributing Editor
Ralph Moore
Webmaster
David Barker
Postmaster
Jonathan Woolf
MusicWeb Founder
Len Mullenger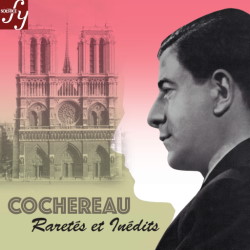 Pierre Cochereau (organ)
Raretés et inédits
rec. 1954-1984
SOLSTICE SOCD365/84 [19 CDs: 22 hrs + DVD: 2 hrs]


"A phenomenon without equal in the history of the contemporary organ". This was how Marcel Dupré once described his student, Pierre Cochereau. He was born 9 July 1924 in Saint-Mandé, in the eastern suburbs of Paris. He arrived at the organ in a roundabout way, initially via the violin, then the piano as a student of Marius-François Gaillard and Marguerite Long. It was Marie-Louise Girod, a pupil of Dupré, who introduced him to the pipe organ. After a year of law studies, he switched to music and enrolled at the Paris Conservatoire, where his teachers were Maurice Duruflé, Noël Gallon, Tony Aubin and Marcel Dupré. From 1949 until 1956 he was director of the Le Mans Conservatory. In 1955 he became titular organist of Notre Dame. 1961 saw him assume the role of director of the Nice Conservatory, which he relinquished in 1979 to take on a similar position at Lyon Conservatory. He travelled five continents throughout his career, gaining a reputation not just as a performer but also as a skilled improviser. He was also a composer of organ, chamber and vocal works. Sadly, he died prematurely in 1984 aged only fifty-nine.

This treasury of recordings spans thirty years from 1954 until the eve of his death in 1984. The artist recorded exclusively for Solstice from 1975-1984, and the set includes highlights from the label. In addition, there are previously unreleased items from the archive of the Institut National de l'Audiovisuel (INA) and the personal collection of François Carbou, joint founder of the Solstice label. The latter incorporates tapes brought back by Cochereau from his overseas tours. So, the collection as a whole, significantly augments the organist's discography.

The journey begins in June 1954 when Cochereau made his first recording in Paris for the Vendôme label. The venue was the Église Saint-Roch, and the music featured was by J. S. Bach. The organ there is an impressive instrument and the three works chosen showcase its magnificence. He chose amongst other works the Prelude and Fugue in E flat major 'St Anne', BWV552. The five-voice triple Fugue demonstrates his expert skill at delineating the polyphonic lines with clarity and precision, and it doesn't get better than this. There's much more Bach later in the set, including one of the organist's own transcriptions for organ and orchestra of the Concerto in A minor, 'after Vivaldi'. The orchestra is conducted by Marcel Couraud. This previously unreleased recording dates from 1970, and its old-school tread may not appeal to devotees of HIP but, judging by the applause, the audience seemed to like it.

Other early commercial recordings include those made by Cochereau in the mid-fifties for L'Oiseau-Lyre. They include a potent account of Liszt's Fantasy and Fugue on the Chorale "Ad nos, ad salutarem undam". Louis Vierne's densely packed Second Symphony benefits from the kaleidoscopic array of colour Cochereau achieves. Finally, Marcel Dupré's Symphonie-Passion, Op 23 is a compelling traversal of richly varied emotions.

Scattered throughout the set are several of Cochereau's large-scaled improvisations. He's acknowledged as one on the instrument's finest improvisers ever, and his reputation as a composer lies almost exclusively in this genre, which he employed to conclude recitals and services at Notre Dame. With him, the practice of improvising during services became an established art form. Some of these mighty edifices have been issued previously by Solstice, but a good portion of them are appearing here for the first time on disc. Most stand as large structures in four contrasting movements, and although one detects influences drawn from Marcel Dupré, Maurice Duruflé and André Fleury, they showcase the composer's unique harmonic language. Of Cochereau's compositions, I must single out the off-beat and quirky Boléro improvisé sur un theme de Charles Racquet for organ and percussion. Amazingly it was actually improvised at its premiere in 1973. In the performance here from the following year, the organist plays a transcription by his son, Jean-Marc; it's tremendous fun.

There are a variety of performances with orchestra, both Baroque and Classical. The sparkling Concerto for Organ and Trumpet by Telemann is one of the stand-outs. The trumpeter Roger Delmotte, who collaborated with Cochereau on several occasions, has a glorious burnished tone, and is nicely balanced in the mix. He can also be heard in works by Jean Rivier, Georges Delerue and in a stunning reading of Purcell's Sonata for Organ and Trumpet in D major. Poulenc's neo-Baroque Concerto for Organ, Timpani and Strings is impassioned and tongue-in-cheek. Jean-Marc Cochereau, Pierre's son, directs the Orchestra Pasdeloup. He's also responsible for the transcription for organ and orchestra of Liszt's monumental Fantasy and Fugue on the Chorale "Ad nos, ad salutarem undam". Drafted on a vast scale, this arrangement demonstrates a flair for orchestral colour and virtuoso spirit. The three-movement Concerto for Strings and Percussion by Roger Calmel is a fascinating rarity I've never heard before, but one which arouses my interest.

The organist discusses his life and career with Jacques Chancel in a 1976 Radioscopie broadcast on CD 19. A full transcript is included in the booklet. I feel that one benefits from watching the two-hour DVD first, as it paints a comprehensive portrait of the artist. Family, colleagues close acquaintances and students share their fondest memories. There's ample opportunity to see the great man in action, both in black and white and colour. Interspersed throughout are fragments of an interview with Bernard Gavoty who, at one point, presents the organist with a theme to improvise. An excerpt of Cochereau teaching a student at the console offers some useful insights into his methods. He had a small portable organ, with two keyboards and fourteen stops, which was transported on a truck to various locations. This enabled him to give concerts in small intimate settings. Much is recounted of his sense of humour; he was something of a trickster by all accounts. In his final days, his excessive work commitments took their toll on his health, resulting in his premature death.

Aside from the commercial recordings, the remaining previously unpublished items have been consummately refurbished and sound fresh and fair. The booklet, in French and English, extends to 71 pages and supplies all the information the prospective purchaser could want. This really is a deluxe edition, with CDs individually presented in beautiful card envelopes, in turn housed in a well-constructed box. Devotees of Cochereau and lovers of organ music will discover much to savour in this enticing production.

It's a remarkable tribute to a great artist.

Stephen Greenbank

Contents
CD1
01 BACH: Fantaisie et Fugue BWV 542
02 BACH: Prélude et F. BWV 552
03 BACH: Passacaille et Fugue BWV 582
04 HAENDEL: Concerto op.4/2
05 Yves de la CASINIÈRE: Concerto
CD 2
01 LEBÈGUE: Noël "Où s'en vont ces gays bergers"
02 BACH: Chorals BWV 600, 602, 605, 610, 614, 659, 686, Fugue BWV 577
03 CALVIÈRE: Pièce unique
04 MENDELSSOHN: Prélude & Fugue op.37/1
05 LISZT: Fantaisie et Fugue sur "Ad nos ad salutarem undam"
CD 3
01 VIERNE: 2ème Symphonie
02 DUPRÉ: Symphonie-Passion
CD 4
01 BACH: Passacaille et F BWV 582
02 FRANCK: Fantaisie en la, Cantabile, Pièce héroïque
03 TOURNEMIRE: Paraphrase-Carillon
04 COCHEREAU: Triptyque improvisé
CD 5
01 COCHEREAU: 3 Symphonies improvisées (USA)
CD 6
01 WIDOR: Toccata
02 DUPRÉ: Fileuse
03 MESSIAEN: Dieu parmi nous
04 COCHEREAU: 2 Sorties et Symphonie improvisées
CD 7
01 BACH: Toccata et Fugue BWV 565
02 HAENDEL: 2 Concertos
03 VIVALDI: Concerto en la
04 SAINT-SAËNS: 3ème Symphonie
CD 8
01 FRANCK: Pièce héroïque
02 FRANCK: Cantabile
03 FRANCK: Fantaisie en la
0 4FRANCK: 2ème Choral
05 VIERNE: 3ème Symphonie
06 VIERNE: Carillon de Longpont
CD 9
01 CORETTE: Concerto n°3
02 STRADELLA: Sonate pour trompette
03 Mario VITTORIA: Concerto
04 COCHEREAU: 4 Improvisations
CD 10
01 BACH: Choral BWV 686
02 HAUDIMONT: Prose de la Dédicace
03 CLARKE: Trumpet Voluntary
04 BACH: Passacaille et F BWV 582
05 BACH: Sonate en trio BWV 526
06 BACH: Sinfonia de la 29ème Cantate
07 WIDOR: Symphonie gothique
08 COCHEREAU: Sortie improvisée
CD 11
01 Roger CALMEL: Concerto
02 MESSIAEN: Apparition de l'Église éternelle
03 COCHEREAU: Symphonie et Sortie improv
CD 12
01 MOURET: Symphonie pour les soupers du Roy
02 VIERNE: Clair de lune
03 L. de SAINT-MARTIN: In memoriam
04 L. de SAINT-MARTIN: Cantique spirituel
05 MESSIAEN: Le Banquet céleste
06 COCHEREAU: Scherzo et Variations improvisés
CD 13
01 G. JULIEN: Suite du 3ème ton
02 ALBINONI: Sonate d'Église
03 COUPERIN: Tierce en taille
04 COUPERIN: Offertoire sur les grands jeux (Paroisses)
05 BACH: Prélude et F BWV 552
06 COCHEREAU: 2 Improvisations
CD 14
01 LISZT: Prélude et Fugue sur "Ad nos ad salutarem undam
02 COCHEREAU: Symphonie et Sortie improvisées
03 COCHEREAU: Boléro
CD 15
0 1BACH-VIVALDI: Concerto
02 TELEMANN: Concerto
03 Jean RIVIER: Aria
04 ALAIN: Litanies
05 COCHEREAU: Scherzo
06 COCHEREAU: Adagio et Choral varié improvisés
07 COCHEREAU: Suite de danses improvisée
CD 16
01 POULENC: Concerto
02 COCHEREAU: 2 Improvisations
CD 17
01 COCHEREAU: 3 Improvisations
CD 18
01 PURCELL: Sonate
02 BACH: Choral BWV 622
03 Georges DELERUE: Récit et Choral
04 COCHEREAU: Prélude et Suite improvisés
CD 19
01 Jacques CHANCEL: Radioscopie
02 BACH: Choral final de la Passion selon

DVD
Pierre Cochereau – L'organiste de Notre-Dame.






---
| | |
| --- | --- |
| | |
Donate and keep us afloat
New Releases


<!- cpo end March 2023 --> all cpo reviews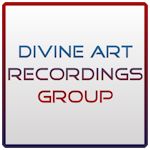 Click to see New Releases
Get 10% off using code musicweb10
All Divine Art reviews
<! apr 12 months Nov 22 - Oct 23 -->