paid for
advertisements

---
100th birthday of Mieczyslaw Weinberg on December 8, 2019.
Renate Eggbrecht has recorded all 3 violin Sonatas
All Troubadisc reviews
FOGHORN Classics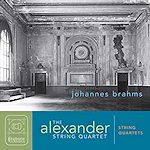 Brahms String Quartets

All Foghorn Reviews


Follow us on Twitter
Editorial Board
MusicWeb International
Founding Editor
Rob Barnett
Editor in Chief
John Quinn
Seen & Heard
Editor Emeritus
Bill Kenny
MusicWeb Webmaster
David Barker
Postmaster
Jonathan Woolf
MusicWeb Founder
Len Mullenger
Discs for review may be sent to:
Jonathan Woolf
76 Lushes Road
Loughton
Essex IG10 3QB
United Kingdom

jonathan_woolf@yahoo.co.uk
---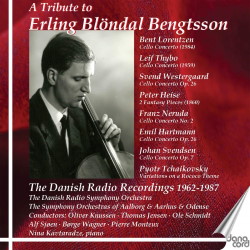 Support us financially by purchasing this from
A Tribute to Erling Blöndal Bengtsson: The Danish Recordings 1962-1987
Bent LORENTZEN (1925-2018)
Cello Concerto (1984) [24:29]
Leif THYBO (1922-2001)
Cello Concerto (1959) [32:25]
Svend WESTERGAARD (1922-1988)
Cello Concerto op. 26 (1961) [32:13]
Peter HEISE (1830-1879)
Two Fantasy Pieces (1860) [7:14]
Franz Xaver NERUDA (1843-1915)
Cello Concerto No. 2 in D minor op. 59 (1887) [14:37]
Emil HARTMANN (1836-1898)
Cello Concerto in D minor, op. 26 (1879) [17:35]
Johan SVENDSEN (1840-1911)
Cello Concerto op. 7 (1870-1871) [18:35]
Pyotr TCHAIKOVSKY (1840-1893)
Variations on a Rococo Theme op. 33 (1877) [18:17]
rec. live, 1962-87
DANACORD DACOCD846 [79:36 + 76:50]


This is the third and last volume of Danacord's survey of the Danish Radio Recordings featuring Erling Blöndal Bengtsson, dating between 1962 and 1987 (Volume 1 ~ Volume 2). Six cello concertos are included, three each from the nineteenth and the twentieth century, plus two other works. Stylistically, this music ranges from high-romantic to approachable-modern. Bengtsson is accompanied by several eminent conductors and orchestras.

I began my review of this two-CD set by listening to the Variations on a Rococo Theme op. 33 (not op.35 as in the CD track listing) (1877) by Pyotr Ilyich Tchaikovsky. This well-known piece shows the composer in a classical, rather than an overblown, romantic mood. Bearing in mind that it was written shortly after the intense and imaginative tone poem Francesca da Rimini (1876), this music could not be more different. The theme is classically urbane, although sourced by the composer himself. Mozart is the influence here. Listeners should note that Bengtsson plays this work from Wilhelm Fitzenhagen's rewrite. The liner notes point out that this recording was made some years before Tchaikovsky's original score resurfaced. Fitzenhagen had rearranged much of the music, including the order of the variations and made changes to the cello's articulation. It remains the most popular version with cellists. It is not one of my favourite cello and orchestra works, but Bengtsson's splendid account made an impression on me, and has made me rethink my attitude towards these Variations. Clearly, there are many competing versions (105 on Arkiv at present) on CD, but as part of this creative package of cello concertos it makes an ideal appearance. The Danish Symphony Orchestra is conducted here by the legendary French/American conductor Pierre Monteux.

I then turned my attention to the oldest work in this collection. Peter Heise's Two Fantasy Pieces were composed whilst he was living in Rome, during 1860. He is remembered today (where at all) for his two operas, Pasha's Daughter (1869) and King and Marshal (1878), although I guess these are rarely heard. Among several songs, sonatas and overtures, these Fantasy Pieces make a worthy introduction to this composer. This is romantic music that seems to be telling a story in two parts, possibly a fairy tale. The opening movement is agitated and the second deeply lyrical and introspective. These two pieces deserve a place in the repertoire of all cellists.

Still in the 19th Century, Franz Xaver Neruda's Cello Concerto No.2 in D minor, op.26 will come as a surprise to listeners who have never heard this work. I am one of them. This short concerto, lasting for less than 15 minutes is full of interesting music. What does it sound like? I guess the liner notes are correct when they imply that if you like Saint-Saens, then you'll like this. I would add that there are also nods towards Dvořák and Schumann. Neruda composed five cello concertos, all having a similar structure: A single movement divided into three sections of varying tempi. I note that CPO Records have issued a complete cycle of these concertos performed by Beate Altenburg.

Emil Hartmann composed his delightful Cello Concerto in D minor, op. 26 in 1879. This is a short three movement work lasting just 17 minutes. There is nothing difficult here, in fact the attractive melodies just seem to keep on coming. I found the very short slow movement, a 'Canzonetta', particularly fetching. The finale is a compendium of good tunes, conceived as a short rondo-pastorale. There is a folk music feel about this concerto that gives a sense of the open air and sunny days in the countryside. I am surprised that it has not been taken up by cellists, as it is a presentable and enjoyable example from the late nineteenth century.

Johann Svendsen's (born in Norway but lived most of his life in Copenhagen) Cello Concerto completed in 1871 is an entertaining work. Recorded on this present CD in three tracks, it is in fact written as a single movement. Structured as an 'allegro-andante-allegro', all three sections are played without a break. It has been suggested that Liszt's Piano Concerto in E flat (1857) is the likely formal (not emotional) model. The opening section has all the appurtenances of sonata form, except that it lacks the recapitulation (where the opening themes are restated). At this point Svendsen begins the 'slow movement' (Andante). Although, this presents some new thematic material, it has been criticised for lacking in contrast with the previous movement. For me, this is a heartachingly beautiful section of the work. The 'finale' is the recapitulation proper. As Nick Barnard has pointed out in his review of Truls Mřrk's recording with Neeme Jarvi and the Bergen Philharmonic on Chandos: "This is no lost masterwork, but is a charmingly 'unpretentious' concerto full of lyrical invention and felicitous scoring."

Turning to the 20th Century works, the listener (and reviewer) is presented with a problem. The liner notes give few details about these three (rare) cello concertos by Messrs. Lorentzen, Thybo and Westergaard. I do not believe that listeners should have to research any work on a given CD. Basic facts and an overview of what is being heard should be included, even when it is a well-known piece.

I began with the remarkable Cello Concerto (1984) by Bent Lorentzen. Fortunately, I was able to find a helpful programme note written by the composer. Points to note here are the effective use of the middle register of the cello. This provides what is essentially a modernist piece of music with a 'sweet romantic sound'. The concerto is written in four movements that have considerable contrast. Inventive orchestration includes a wide range of percussion and a prominent role for the harp in the final movement. The entire work seems to be a balance between 'the mysterious and the macabre' with the mood ranging from reflection to the downright grotesque, especially in the third movement. Here the music takes on the style of a 'big band' that is out of kilter. I love it. I understand that this is a premiere recording of Lorentzen's Cello Concerto, however I was unable to ascertain this fact. All in all, an interesting and innovative work. I hope that it 'takes off.'

The only 'analytical' information given by the liner notes about Leif Thybo's Cello Concerto is that this is a single movement work, composed in 1959. They also declare the work to be imaginative, featuring colourful orchestration and presenting a lyrical relationship between soloist and orchestra. I warmed to this work. It is probably fair to say that it is very much of its time. There is little here to challenge the modern-day listener. From start to finish Thybo balances music that is sometimes acerbic and often lyrical. His main stylistic parameter would seem to be clarity of musical line matched with a tendency towards rigidity of texture, which allows the various elements of the work to be clearly perceived. Every so often, Thybo presents a gorgeous romantic tune that quickly evolves into something much more spartan. I guess that the school of Hindemith underlies much of this fascinating concerto. I was unable to find any previously issued LPs or CDs including this work.

Few details about Svend Westergaard's Cello Concerto are given, save that it was written in 1961 and dedicated to Bengtsson. The liner notes declare that this is a 'rhapsodic and impassioned' work in three movements. That's it. From the date of composition, the music seems to be quite conservative in style, with little in the way of grinding dissonances. In fact, the opposite is true: Much of the concerto's progress is highly charged with romanticism. Sometimes the music seems to suggest William Walton and at other times Jean Sibelius.

I found a scan of the record sleeve of the Deutsche Grammophon release (DMA 019) of this work issued back in the 1960s. It will be helpful to cite some of the information that is given there. Svend Westergaard writes: "My cello concerto…is closely related to the classical-romantic tradition. This is presumably because it seems natural for me to express myself in this way." He realises that some may find this approach to music 'old fashioned nowadays' but this reproach does not worry him. He writes: "On the contrary, it can be safely assumed that if one sets out to copy a well-tried and accepted form that one admires, the 'contemporary' and the 'personal' style will be clearly visible, distinguishing it from the model, provided one follows one's natural urge to self-expression, with honesty and integrity…"

Erling Blöndal Bengtsson was an incredibly accomplished Danish cellist who died in June 2013. He was born in Copenhagen in 1932 and enjoyed a highly successful career. He gave his first recital aged four years old. At sixteen he began at the Curtis Institute of Music in Philadelphia where he studied cello with Gregor Piatigorsky. His academic career included an appointment at the Royal Danish Academy and a professorship at the Hochschule für Musik Köln. In 1990 he taught at the University of Michigan School of Music and in 2006 retired from the academic world.

It will be clear to anyone who has read thus far that I was sorely disappointed by the liner notes. They are helpful only insofar as they present a good biography of the soloist and notes about the recording project. As for the detail of each work, they leave much to be desired. I repeat that I would expect a good history and basic description of each work to enable the listener to follow the progress of the music. Notes on the composers would be helpful too, especially when they are relatively unknown outside Denmark. That said, this is a major addition to the current discography of Erling Blöndal Bengtsson. I understand that this release represents the only currently available recording. The playing is excellent throughout and the repristination of these recordings is ideal.

John France

Performance details
Danish Radio Symphony Orchestra/Oliver Knussen (Lorentzen)
Danish Radio Symphony Orchestra/Thomas Jense (Thybo)
Danish Radio Symphony Orchestra/Ole Schmidt (Westergaard)
Aalborg Symphony Orchestra/Alf Sjřen (Neruda)
Odense Symphony Orchestra/Břrge Wagner (Hartmann)
Aarhus Symphony Orchestra/Ole Schmidt (Svendsen)
Danish Radio Symphony Orchestra/Pierre Monteux (Tchaikovsky)

Nina Kavtaradze (piano, Heise)

rec. Live Concert, Danish Radio Studio 1, 4 April 1986 (Lorentzen)
Live Concert, Danish Radio Studio One, 28 May 1962 (Thybo)
Studio production January, 1973 (Westergaard)
Live Concert 29 March 1987 (Heise)
Studio Production 28 May 1970 (Neruda)
Studio Production 15 May 1970 (Hartmann)
Live Concert Marselisborghallen, Aarhus, 27 May 1982 (Svendsen)
Live Concert, Danish Radio Studio One, 7 September 1962 (Tchaikovsky).

---
| | |
| --- | --- |
| | |
Donate and keep us afloat
New Releases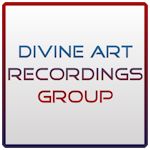 Click to see New Releases
Get 10% off using code musicweb10
All Divine Art reviews
Recordings of the Month
April2022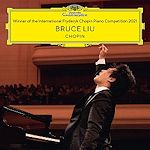 Chopin Bruce Liu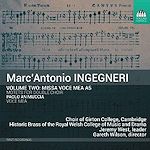 Ingeneri Volume 2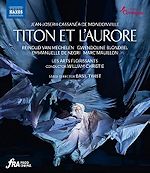 Mondonville - Titon et L'Aurore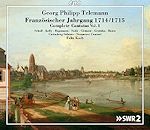 Telemann - French Cantatas 1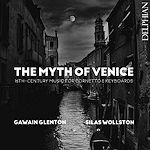 March 2022

Brahms Symphony 4
MacMillan Larghetto for Orchestra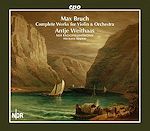 Bruch Violin Concertos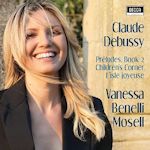 Debussy Preludes Book 2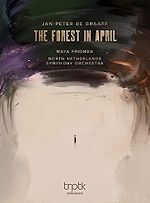 Jan-Peter de GRAAFF
Cello Concertos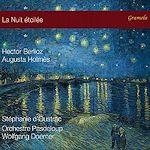 La Nuit étoilé
Berlioz. Holmes