paid for
advertisements

<!- Forgotten to FEb 2023-->
FOGHORN Classics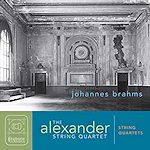 Brahms String Quartets

All Foghorn Reviews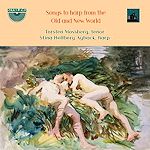 Songs to Harp from
the Old and New World

all Nimbus reviews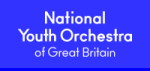 Follow us on Twitter
Editorial Board
MusicWeb International
Founding Editor
Rob Barnett
Editor in Chief
John Quinn
Contributing Editor
Ralph Moore
Webmaster
David Barker
Postmaster
Jonathan Woolf
MusicWeb Founder
Len Mullenger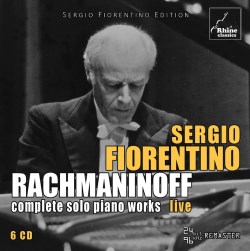 Sergei RACHMANINOV (1873-1943)
Complete Solo Piano Works Live
Sergio Fiorentino (piano)
RHINE CLASSICS RH-006 [6 CDs: 429 mins]

It was only after he died that the Italian pianist Sergio Fiorentino gained the recognition he so rightfully deserved. Michelangeli referred to him as "the only other pianist", and Horowitz had great admiration for some of his radio broadcasts. Fiorentino had studied with Carlo Zecchi and took prizes in several prestigious competitions. A spectacular career was launched, only to be interrupted in the 1950s by a serious injury sustained in a plane crash. Later, in the 1960s, health concerns forced him to reduce his concert activity. He took up a teaching post at Napoli Conservatory and gave masterclasses. A brief Indian summer in the 1990s, in particular in America, granted him some exposure, but regrettably it was to be short-lived. He died suddenly at his home in Naples in 1998 at the age of seventy.

Fiorentino was a formidable Bach interpreter, but his leanings were mainly towards the romantic period of Chopin, Liszt, Schumann, Scriabin and Rachmaninov. His technique was outstanding and memory prodigious, but he shunned showmanship and instead strived to penetrate to the heart of the piece he was playing. His interpretations are notable for their freedom of expression, a trait common to pianists of the late 19th century.

Gianni Cesarini, music critic for the Neapolitan newspaper Il Mattini, approached Fiorentino in June 1987 with a project nurtured in the mind of the artistic director of the RAI in Naples: to perform, in concert, over four evenings, the complete solo piano works of Sergei Rachmaninov. Initially, the pianist demurred, but after a few days of careful consideration agreed to the plan, stipulating the use of a score, purely as a safety net, and a page turner from the ranks of his students. What was finally agreed were four concerts, one a week for four consecutive weeks; the recitals would be recorded and broadcast on Italian RAI, Radio 3. The opening concert was fixed for 11 September 1987. The remainder followed on 17, 23 and 29 September.

The liner notes refer to Fiorentino as "the supreme interpreter of Rachmaninov…". He certainly had the requisite big technique, but never employed it for virtuosity's sake. Rather, he put it in the service of the music. The result is considered, probing and musically informed pianism.

When we come to the preludes, there are 24, one in each key, plus the outlier in C sharp minor Op. 3 No.2. They have been oft recorded, so any newcomer must bring something new. Fiorentino, in my mind, confers on them virtuosity and rapt lyricism, giving each a distinctive character. In the D major Op. 23 No. 4, he ardently sculpts the long sustained melody, building the music up to a potent climax. The march-like opening of the G minor has riveting rhythmic rigour, whilst the central section is lushly perfumed. Like all performances of Op. 23 No. 2 in B flat that I have heard, sadly it is overshadowed by Richter's explosive traversal, never matched in my view. There is gripping turbulence and fire in Op. 32 No. 1, whilst No. 11 has an easy, affable charm.

Fiorentino performs the revised 1931 version of the Second Sonata. Rhapsodic, big-boned and muscular are the adjectives I would use to describe the reading. It commands a wide dynamic range, from thunderous fortissimos to whispering pianissimos. The second-movement lyrical moments are savoured, and the finale is compellingly impassioned.

The pianist's imaginative flair is to the fore in the Corelli Variations. He elegantly shapes the theme, and the subsequent twenty variations are resourcefully characterized. The composer was in his early twenties when he composed his Six Moments Musicaux. They have taken something of a backseat over time; that is regrettable, as they are compelling in every way. Nos. 3 and 5 are intimate, whilst Nos. 4 and 6 are devilish showstoppers. Once again Fiorentino is no match for Richter in No. 6. The latter's Pushkin Museum performance of 1982 is mind-blowing. The two sets of Études-Tableaux, or 'picture studies', are evocative and explore a variety of themes, textures and sonorities. How well-crafted they are is demonstrated in the Italian pianist's traversal; he is never given over to excess, a downside I find with some performances.

As if the four recitals were not enough, we are treated to three bonus recordings, located on CDs 5 and 6. The gem is a 1958 performance by the young Fiorentino of the Piano Concerto No. 1 in F sharp minor Op. 1 (final version, 1919). This captivating work, very much underrated, contains some of the composer's most inspired lyrical moments. There is also an impressive cadenza. Of all the performances I have heard, no one has captured the warmth and nostalgia of the Andante to quite the same extent. The pianist is helped by Carlo Franci's hushed delicacy of the orchestral accompaniment. It is simply breathtaking. That old warhorse, the Rhapsody on a Theme of Paganini, makes an appearance as a bonus feature in a 1991 performance with the Orchestra dell'Accademia Nazionale di Santa Cecilia under Vladimir Fedoseyev. Then there is a Fiorentino transcription of the Vocalise Op. 34 No. 14. There is a photographic facsimile of the pianist's handwritten manuscript included in the booklet.

The sound quality is consistently good throughout. The accompanying documentation ticks all the right boxes in supplying context surrounding the project, and the photographs are an added source of interest. Rachmaninov fans certainly will not be disappointed having a cycle of the complete solo works, captured with the spontaneity and freshness the live recital affords.

Stephen Greenbank

Previous review: Jonathan Woolf



Contents
CD1 | 74:19
[1]-[5] Morceaux de fantaisie (5), Op.3 (1892)
recorded: 11 September 1987
[6]-[12] Morceaux de salon (7), Op.10 (1894)
recorded: 23 September 1987
[13]-[18] Moments musicaux (6), Op.16 (1896)
recorded: 17 September 1987

CD2 | 65:32
[1]-[10] Preludes (10), Op.23 (1903)
[11]-[23] Preludes (13), Op.32 (1910)
recorded: 11 September 1987

CD3 | 77:48
[1]-[4] Morceaux (4) (1887)
[5]-[7] Nocturnes (3) (1887/88)
[8] Morceau (1884) Moderato, in D minor
[9] Morceau de fantaisie (1899) "Delmo", in G minor
[10] Fragments (1917) Andante semplice, in A-flat major
[11] Oriental Sketch (1917) Non allegro, in B-flat major
Transcriptions & Paraphrases:
[12] Polka de W.R. (1911) Lachtäubchen (Scherz-polka) Op.303 | F.Behr
[13]-[15] Suite (1933/34) Violin solo Partita No.3 in E major, BWV 1006 | Bach
[16] Menuet (1903; rev. 1922) L'Arlésienne, Suite No.1 | Bizet
[17] Wohin? (1925) Die schöne Müllerin, D.795, Lied No.2 | Schubert
[18] Hopak (1923/24) Sorochinsky Fair: Gopak | Mussorgsky
[19] Lullaby (1941) Romance, Op.16/1 | Tchaikovsky
[20] Flight of the Bumble-Bee (1929) Tale of Tsar Saltan | Rimsky-Korsakov
[21] Daisies (1922; rev. 1940) Composer's transcription from Song, Op.38/3
[22] Lilacs (1913/14) Composer's transcription from Song, Op.21/5
[23] Scherzo (1933) A Midsummer Night's Dream | Mendelssohn
[24] Liebesleid (1921) Love's Sorrow (Alt-Wiener Tanzweisen 2.) | Kreisler
[25] Liebesfreud (1925) Love's Joy (Alt-Wiener Tanzweisen 1.) | Kreisler
[26] Vocalise, Op.34 No.14 | S.Fiorentino piano transcription (1962)
recorded: 17 September 1987

CD4 | 60:05
[1-[8] Etudes-tableaux (8), Op.33 (1911)
[9]-[17] Etudes-tableaux (9), Op.39 (1916)
recorded: 23 September 1987

CD5 | 79:32
[1]-[3] Piano Sonata No.1 in D minor, Op.28 (1908)
[4]-[6] Piano Sonata No.2 in B-flat minor, Op.36 (2ndversion, 1931)
recorded: 29 September 1987

BONUS 1
[7]-[9] Piano Concerto No.1 in F-sharp minor, Op.1 (final version, 1919)
OS di Roma della RAI | Carlo Franci
recorded live: Auditorium RAI Foro Italico, Roma, 27 September 1958

CD6 | 72:20
[1] Variations on a Theme of Chopin, Op.22 (1902/03)
recorded: 29 September 1987
[2] Variations on a Theme of Corelli, Op.42 (1931)
recorded: 23 September 1987

BONUS 2
[3] Rhapsody on a Theme of Paganini, in A minor, Op.43 (1934)
O Accademia Nazionale di Santa Cecilia | Vladimir Fedoseyev
recorded live: Auditorium di Via Conciliazione, Roma, 21 December 1991
BONUS 3
[4] Vocalise, Op.34 No.14 / S.Fiorentino piano transcription (1989)
recorded live: Teatro Bellini, Napoli, 20 February 1989

recorded (except BONUS) live: Auditorium Domenico Scarlatti RAI, Napoli
source: copy of the master tapes owned by Sergio Fiorentino

The 4 concerts were broadcast live by Italian RAI Radio3.
---
| | |
| --- | --- |
| | |
Donate and keep us afloat
New Releases


<!- cpo end March 2023 --> all cpo reviews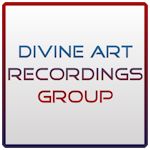 Click to see New Releases
Get 10% off using code musicweb10
All Divine Art reviews
<! apr 12 months Nov 22 - Oct 23 -->