paid for
advertisements

---
100th birthday of Mieczyslaw Weinberg on December 8, 2019.
Renate Eggbrecht has recorded all 3 violin Sonatas
FOGHORN Classics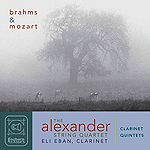 Mozart Brahms
Clarinet Quintets

New Releases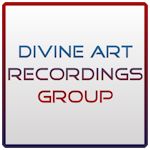 Click to see New Releases
Get 10% off using code musicweb10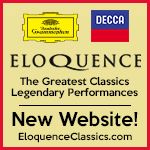 Special offer 50% off
15CDs £83 incl. postage


Follow us on Twitter
Editorial Board
MusicWeb International
Founding Editor
Rob Barnett
Editor in Chief
John Quinn
Seen & Heard
Editor Emeritus
Bill Kenny
MusicWeb Webmaster
David Barker
Postmaster
Jonathan Woolf
MusicWeb Founder
Len Mullenger
---
Support us financially by purchasing this from
Fernand de LA TOMBELLE (1854-1928)
Chamber, Choral and Symphonic Music and Melodies
Flemish Radio Choir
Brussels Philharmonic/Hervé Niquet
rec. 2017/18, Palazzetto Bru Zane, Venice; Studio 4 Flagey, Brussels; Jezuïetenkerk, Heverlee, Belgium
French and Latin sung texts with English translations
'Portraits' series – Volume 5
BRU ZANE BZ1038 [3 CDs: 199 mins]


This is the fifth volume in Bru Zane's 'Portrait' series devoted to French music composed between 1780 and 1920. Based in the Palazzetto Bru Zane in Venice it's dedicated to the promotion of French Romantic music in particular and to research and publication. It also has a web radio presence. The previous releases in this series were devoted to Théodore Gouvy, Théodore Dubois, Marie Jaëll and Félicien David and each volume is limited to 3,000 numbered copies, though the way things are in terms of units sold these days that resource should last for some time. In book form, with 112 pages in French and English, copious illustrations, reproductions of music and splendid essays, this is a work of scholarship.

Fernand de La Tombelle was something of a polymath. He was an advocate of photography and visual arts and wrote widely on a range of philosophical and literary subjects. He was also an amateur astronomer – one of his fastidious astronomical drawings is reproduced in the book - and an epicurean. He wrote poetry, and harboured passions for bicycles and motor cars. He played the hurdy-gurdy. He revered the Middle Ages and Ancient Greece. He lived in a castle with servants. The range of his passions is dizzying, matched only by the seriousness, and joy, he clearly took in them and in the natural world. His almost exact contemporary, Elgar, shared some of these interests - bicycles, cars, scientific experimentation, the natural world – but couldn't hope to replicate La Tombelle's sheer panoply of enthusiasms.

He was first a piano student of his mother, herself a student of Thalberg and, briefly, Liszt. In his late teens he began to study the organ under Alexandre Guilmant, soon afterwards studying counterpoint, fugue and composition with Théodore Dubois - subject of one of Bru Zane's volumes - at the Paris Conservatoire. He met and profited from association with Saint-Saëns and Massenet and was associated with the leading Parisian music associations.

Fernand de La Tombelle's music has been recorded before – there is an album of songs, for example - but not in bulk. This 3-CD set ranges widely but selectively across the genres to produce a genuine portrait, the better to allow the listener to explore La Tombelle's feeling for colour, texture, and for the felicity of vocal settings. The first disc opens with his Fantaisie for piano and orchestra of 1887, though here we encounter the 1896 revision, which included reducing triple woodwind to double. An amalgam of French-Belgian influences (principally Franck), and Liszt, it sports some delightful themes as well as plenty of filigree opportunities. There's noble lyricism in its central movement and bravura in the finale. Impressions matinales; Orchestral Suite No.1 combines Grieg-like freshness with melodic opulence, avian verve with Fauréan lyricism whilst the companion suite, Livre d'images, summons up an antique atmosphere, so much beloved of its composer, with strong wind themes, and much bright vigour. Though less inventive than the earlier suite it is companionable and attractive. The Brussels Philharmonic, directed by Hervé Niquet, play with a dashing sense of colour; in the Fantasie Hannes Minnaar is technically solid and eloquently poetic.

The second disc shares chamber and choral music. The Suite for three cellos was composed around 1914 for a father and his two sons, all cellists. Strict sonata form ensures the opening movement's rectitude and there's a gentle Serenade-like Andantino with pizzicato episodes, a lovely, warm and melancholic Lento and a fugal finale. This is no primus inter pares piece; themes are well distributed across all three instruments. The Piano Quartet of 1895 is in four conventional movements. Its powerful urgency again suggests Franck as a model, with a correspondingly beautiful first movement second subject. The solemnity of the Adagio is mitigated by its later vehemence and the playfulness of the Scherzo is followed by a cyclical-leaning finale, jaunty, nostalgic, satisfyingly constructed. Whilst it's not quite in the Lekeu league, in terms of thematic memorability, it reveals La Tombelle to have learned all the right structural and harmonic lessons from Dubois. The secular Choral music here is varied. It includes an arrangement of a folk song, Le Furet, a larger-scale and rather Bizet-like piece called Au fil de l'eau, a five-part Renaissance-inspired Madrigal, and the stirring 1924 setting La voix de l'orgue.

The final disc includes a sequence of mélodies, mostly strophic, where clarity of utterance and textural primacy reign supreme. The 1905 cycle Pages d'amour again demonstrates responsiveness to texts and gives the piano moments of independence. Retour is the pick of the cycle of six songs though L'Apaisement runs it close. None, however sensitive, begins to rival Fauré despite the excellent promotion of tenor Yann Beuron and that cultivated pianist Jeff Cohen. The big chamber work here is the Cello Sonata (1901-02) finely played by Emmanuelle Bertrand and pianist Pascal Amoyel, at its very best in the languid sensuality of its central slow movement. There's a touch of Hahn-like lyricism here too. They also play the Andante espressivo, pleasing but nothing special. Finally, Nabila Chajai plays the Fantaisie Ballade for pedal harp, a very attractive envoi.

The set has been recorded with great fidelity and warmth in three different locations, not that one would notice the acoustic differences. I need to reprise how excellent this book is, how effective its presentation, how full its documentation. I can't imagine a fairer or finer case being made for a little-known composer such as La Tombelle.

Jonathan Woolf

Previous review: Michael Cookson

Contents
CD 1 [66:20]
1-3. Fantasy for piano and orchestra, op. 26 (1887, revised version from 1896)
Hannes Minnaar (piano)
4-8. Impressions matinales – Orchestral Suite No. 1 (pub. 1892)
9-12. Livre d'images – Orchestral Suite No. 2 (c. 1895)
Brussels Philharmonic/Hervé Niquet

CD 2 [69:23]
1-5. Suite for three Cellos (1914, pub. 1921)
François Salque, Hermine Horiot, Adrien Bellom (cellos)
6-9. Piano Quartet, op. 24 (c. 1886/93, pub. 1895)
I Giardini: Guillaume Chilemann (violin), Marie Chilemann (viola), Pauline Buet (cello), David Violi (piano)
Music for Choir:
10. Le Furet
11. Au fil de l'eau (c. 1910)
12. Madrigal spiritual (1902)
13. La Voix de l'orgue, cantata (1924)
14. Pie Jesu, motet (1909 or later)
Flemish Radio Choir/Hervé Niquet
François Saint-Yves (organ)#

CD 3 [64:02]
Mélodies, for tenor and piano (c. 1880s)
1. Le Livre de la vie
2. À la mère de l'enfant mort
3. Dans l'alcôve sombre
4. Le Secret des vagues
Les Pages d'amour, six mélodies, for tenor and piano (1903)
5. L'Ultime Idole
6. Nuit d'amour
7. Sérénade
8. Retour
9. L'Apaisement
10. La Flambée
Yann Beuron (tenor), Jeff Cohen (piano)
11- Andante espressivo, for cello and piano
12-14. Cello Sonata (1901/02)
Emmanuelle Bertrand (cello), Pascal Amoyel (piano)
15. Fantaisie Ballade for pedal harp
Nabila Chajai (harp)

rec:
Centre de musique romantique française, Palazzetto Bru Zane, Venice, Italy
22, 23 April 2017 - Suite for three cellos
12, 13 May 2017 - Piano Quartet
6, 7 April 2017 - Mélodies
2, 3, 4 May 2017 - Andante espressivo, for cello and piano; Cello Sonata
20 March 2017 - Fantaisie-ballade for pedal harp
Studio 4 Flagey, Brussels, Belgium
29, 30 October 2018 - Fantasy for piano and orchestra
1, 2, 3 October 2018 - Impressions matinales – Orchestral Suite No. 1; Livre d'images – Orchestral Suite No. 2
Jezuïetenkerk, Heverlee, Belgium
18/22 June 2018 - Music for chorus

Book contents:
Jean-Christophe Branger: 'La Tombelle's artistic and musical circle'
Fernand de La Tombelle: 'Autobiographical notes'
Jean-Emmanuel Filet: 'Constellations in sound'
Antonia de Peretti Orsini: 'Beyond the composer: the man'
Sung French texts (one Latin) with English translations.



---
| | |
| --- | --- |
| | |
Donate and keep us afloat
Recordings of the Month
January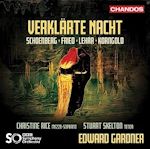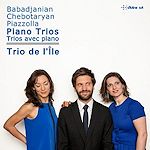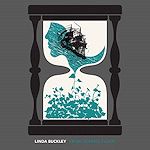 Linda BUCKLEY
From Ocean's Floor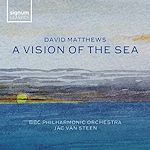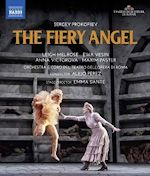 December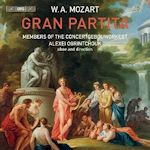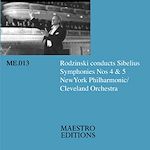 Rodzinski Sibelius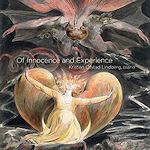 Of Innocence and Experience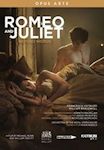 November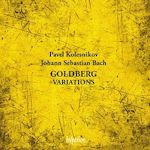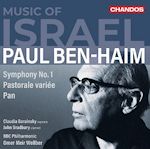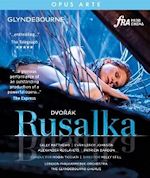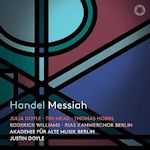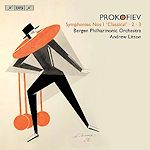 Symphonies 1, 2, 3