paid for
advertisements


Chopin Edition 17CDs
now available separately
£11 post-free anywhere

---
TROUBADISC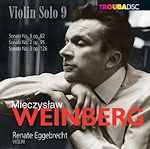 100th birthday of Mieczyslaw Weinberg on December 8, 2019.
Renate Eggbrecht has recorded all 3 violin Sonatas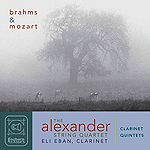 Mozart Brahms
Clarinet Quintets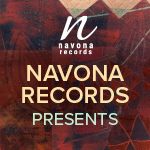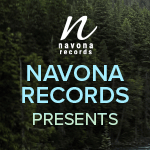 New Releases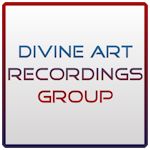 Click to see New Releases
Get 10% off using code musicweb10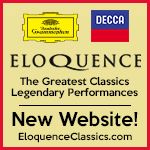 Special offer 50% off
15CDs £83 incl. postage


Follow us on Twitter
Editorial Board
MusicWeb International
Founding Editor
Rob Barnett
Editor in Chief
John Quinn
Seen & Heard
Editor Emeritus
Bill Kenny
MusicWeb Webmaster
David Barker
Postmaster
Jonathan Woolf
MusicWeb Founder
Len Mullenger
---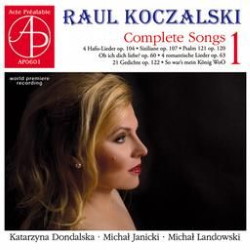 Support us financially by purchasing
this through MusicWeb.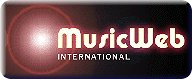 Raul KOCZALSKI (1885-1948)
Complete Songs 1
Katarzyna Dondalska (soprano)
Michał Janicki (baritone)
Michał Landowski (piano)
rec. 2019, Filharmonia Koszalińska, Poland
Sung texts enclosed
Premiere recordings
ACTE PRÉALABLE AP0601 [81:16]

I was a bit confused when I opened the booklet to this issue and read on the first page Raul Koczalski (1935 – 2019) and then started listening and heard songs that stylistically belonged much earlier in music history. When I sat down at my computer to write the header for this review I wanted to learn more about the composer and in the liner notes I after a while found the correct dates and the puzzle was solved. It seems that Koczalski was almost exclusively known as a pianist and started his career as a child prodigy touring Europe when he was between 7 and 11. But I also learned from producer Jan A. Jarnicki's liner notes that he discovered the composer two years ago and has now recorded his chamber works, six piano concertos, one for cello and one for violin. There also exist seven operas and two operettas. His songs, which are now to be recorded – only about a dozen of them have previously been set down – number more than 200! Most of them were written for a female voice, and Katarzyna Dondalska is a self-evident choice for this mammoth task. But a few were written with a baritone voice in mind, and thus Katarzyna invited Michal Janicki to participate on the first disc, which also involves a few duets in the Goethe cycle.

The songs are tonal and melodious and many of them are truly beautiful. The three opening songs, which obviously are independent works, are beautifully sung, well nuanced and Ms Dondalska gets some opportunities to show off her stratospheric effortless top notes. Then follows Psalm 121, sung by baritone Michal Janicki, who has a good lyric voice, which has rendered him several prizes in various singing competitions. In the 21 poems by Goethe from the West-oestlichen Divan the two singers alternate but also sing together in the opening Elemente, in Laß deinen süßen Rubinenmund (tr. 12), in Lesebuch (tr. 19) and in the two concluding numbers Gute Nacht and Talismane. Their voices blend beautifully and there is quite a lot of deeply satisfying heroic singing. Along the way through the cycle I got more and more involved in the songs and in the idiom. They certainly grow on you. Several of the songs also have piano postludes, sensitively played by Michel Landowski.

The Vier romantische Lieder Op. 63, sung by Katarzyna Dondalska, are also agreeable. As in the earlier songs she is very careful with nuances and in particular in the long Das war ich (tr. 28). Michal is allotted the Vier-Hafis Lieder, which are somewhat more austere and veering at recitative. About a year ago I reviewed the complete songs of Zygmunt Noskowski (review ~ review ~ review), who was a generation older than Koczalski. There I found influences from folk music, which is not felt in Koczalski's music. One reason may be that he sets German poetry and is thus influenced by the Central European music. A latter-day Brahms might have set these poems in a similar way. What also surprises me is that Koczalski, being a famous pianist, is rather reticent in his piano writing. With Noskowski the piano part was the dominant feature.

However, Raul Koczalski's songs were a pleasant surprise, and I eagerly look forward to the next instalment in this series. The technical quality is worthy of the occasion and Dr Karol Rzepecki's notes on the composer and the music are extremely valuable. I suppose I'm not the only one in this world that had been ignorant about Koczalski's existence.

Göran Forsling

Contents
1. Siziliane Op. 107 [2:26]
2. Ob ich dich liebe? Op. 60 [2:22]
3. So war's mein König WoO [3:53]
4. Psalm 121 Op. 120 (1936) [2:49]
Aus dem west-oestichen Divan von Goethe
21 Gedichte vertont als Gesäng und Duette für Sopran und Bariton Op. 121 (1936) [46:31]
5. No. 1 Elemente [3:55]
6. No. 2 Ja, die Augen warens [1:39]
7. No. 3 Selige Sehnsucht [2:10]
8. No. 4 Komm, Lieblich, komm! [3:14]
9. No. 5 Ach, um deine feuchten Schwingen [3:01]
10. No. 6 Erschaffen und Beleben [1:33]
11. No. 7 Wie mit innigstem Behagen [2:11]
12. No. 8 Laß deinen süßen Rubinenmund [1:48]
13. No. 9 Hätt ich: irgend wohl Bedenken [1:59]
14. No. 10 Hochbeglückt in deiner Liebe [2:44]
15. No. 11 Nicht Gelegenheit macht Diebe [2:01]
16. No. 12 Was bedeutet die Bewegung? [2:04]
17. No. 13 Bedenklich [1:41]
18. No. 14 Woher ich kam? [1:38]
19. No. 15 Lesebuch [2:20]
20. No. 16 O daß der Sinnen doch so viele sind [1:20]
21. No. 17 Deinem Blick mich gefangen [1:42]
22. No. 18 Locken, haltet mich gefangen [2:09]
23. No. 19 Nimmer will ich dich verlieren [1:28]
24. No. 20 Gute Nacht [3:15]
25. No. 21 Talismane [2:39]
Vier romantische Lieder Op. 63 (1911) [14:59]
26. No. 1 Mein Haar ist dunkel [3:49]
27. No. 2 Ave Maria [2:09]
28. No. 3 Das war ich [6:07]
29. No. 4 Im Schlaf, mir zu Häupten [2:54]
Vier-Hafis Lieder Op. 104 (1925) [8:02]
30. No. 1 Sieh an des Himmels blauen, erhabnen Brief… [1:57]
31. No. 2 Spiele mir, o Spielmann …[2:21]
32. No. 3 Sollte mich plötzlichem Ruin … [2:23]
33. No. 4 Nicht mit trister Miene … [1:21]

---
| | |
| --- | --- |
| | |
Donate and keep us afloat
Recordings of the Month
October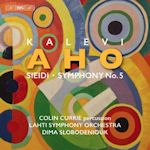 Aho Symphony 5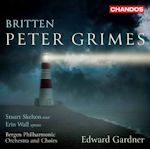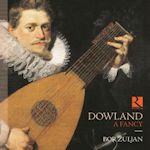 Dowland - A Fancy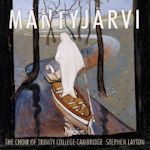 MÄNTYJÄRVI - Choral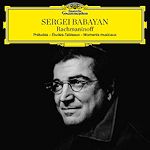 Rachmaninov_ Babayan
September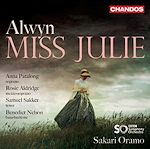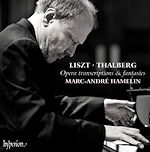 Opera transcriptions & fantasias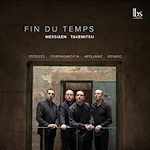 TAKEMITSU MESSIAEN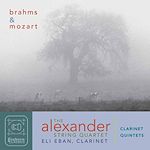 Mozart Brahms
Clarinet Quintets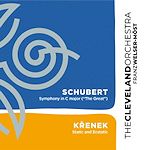 Schubert Symphony 9
August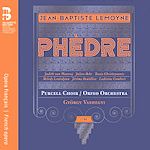 Jean-Baptiste LEMOYNE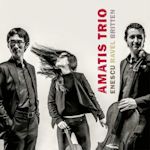 Enescu Ravel Britten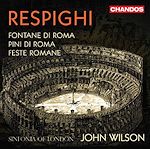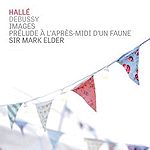 Debussy Images etc.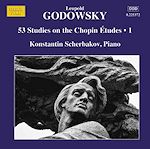 53 Studies on Chopin Études 1
Konstantin Scherbakov (piano)