paid for
advertisements

<!- Forgotten to FEb 2023-->
---
100th birthday of Mieczyslaw Weinberg on December 8, 2019.
Renate Eggbrecht has recorded all 3 violin Sonatas
All Troubadisc reviews
FOGHORN Classics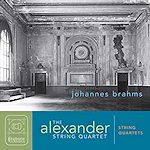 Brahms String Quartets

All Foghorn Reviews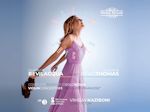 Clarissa Bevilacqua plays
Augusta Read Thomas
all Nimbus reviews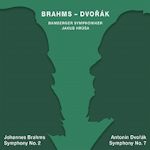 Brahms 2 Dvorak 7
all tudor reviews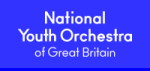 Follow us on Twitter
Editorial Board
MusicWeb International
Founding Editor
Rob Barnett
Editor in Chief
John Quinn
Contributing Editor
Ralph Moore
Webmaster
David Barker
Postmaster
Jonathan Woolf
MusicWeb Founder
Len Mullenger
Discs for review may be sent to:
Jonathan Woolf
76 Lushes Road
Loughton
Essex IG10 3QB
United Kingdom

jonathan_woolf@yahoo.co.uk
---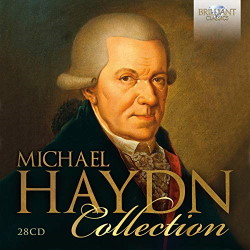 Support us financially by purchasing this from
Michael HAYDN (1737-1806)
The Collection
rec. 1972-2013
BRILLIANT CLASSICS 95885 [28 CDs]


Michael Haydn was a respected and influential figure during his lifetime but is now all-too-often forgotten as a composer, regarded merely as riding on his brother's coat-tails. He was, however, an inspiration to Mozart as well as a teacher to composers such as Diabelli and Weber, and was regarded as a finer composer of the Mass than his brother Joseph, who was five years older than he. They were born in the Austrian village of Rohrau and attended the St. Stephen's Cathedral School in Vienna, where the boy soprano Michael was thought of as having a better voice than Joseph. They were taught by the choir master Georg Reutter, an education that prepared them for a life in music. He became a jobbing musician before becoming Kapellmeister at Großwardein in 1760, and two years later he was appointed concertmaster at Salzburg, a position he retained until just before his death. Leopold Mozart spread rumours about his heavy alcohol consumption mainly, it seems, after Michael earned jobs and commissions ahead of his own son, Wolfgang Amadeus, but despite his drinking he was esteemed in Austrian musical circles.

This set of twenty-eight discs of highly desirable recordings brings together most of the genres of his music. It opens with seven discs devoted to his symphonies; estimates vary as to just how many he composed, but it is now generally accepted that he composed 41, 26 of which are recorded here. He also composed a number of symphony movements, and the Sinfonia in G to 'Quid video superiale' is also included here. It is in this section that his most famous work, however indirectly, is to be found, his Symphony No. 25 in G Major MH334, P16 (CD 1), which until 1907 was known as Mozart's Symphony No. 37 due to his having written a 20-bar slow introduction to the work. This led to recordings of Mozart's "37th Symphony" well into the second half of the twentieth century. My favourite recording of is by Christopher Hogwood in his complete Mozart Symphonies (452 496-2), as the recording included here, although very good, sounds a little too big. The performances are shared between Harold Farberman (Vox), Patrick Gallois (Naxos), Wilfried Boettcher (Phoenix Edition) and Pál Németh (Hungaroton) who gets to conduct the lion's share. All these offer excellent performances although for me Pál Németh with his period instrument bands, Capella Savaria and the Savaria Baroque Orchestra, offers the listener the more nuanced interpretations, mainly because of the period performance style, but these performances are throughout in many ways more than a match for my other set of the symphonies by Slovak Chamber Orchestra and Bohdan Warchal on CPO (999 591-2). Although Michael Haydn's symphonies might lack his brother Joseph's originality, there are a few gems here, especially among the later ones, and they are all given good performances.

The next three discs are devoted to his smaller orchestral works, with disc 8 presenting the remarkable Serenade, which is nearly fifty minutes of pure joy. Set in ten movements it has significant parts for solo flute, violin and cello, while the fourth movement is a mini-concertante for horn and trombone - wonderful. Here, Ludwig Güttler with his Virtuosi Saxoniae and a fine roster of soloists offer an exceptional performance. The following disc presents two orchestral Divertimenti; the first is the 58-minute Divertimento in D MH68. Despite the prominence of the name of the clarinettist, Dieter Klöcker, it is the Prager Kammerorchester itself that deserves the plaudits in this recording. Wonderfully directed by Gernot Schmalfuss on what was originally an Orfeo disc (C029071A), they display great poise and balance, and some noteworthy soloists among their ranks, especially the horn player, sadly not mentioned here. The disc concludes with the more restrained Divertimento in C MH A8 of 1790, which lasts less than fourteen minutes and is one of a number of Haydn's chamber works for winds and strings. This recording, originally from Naxos (8.570178), is noteworthy for Alessandro Baccini's cor anglais playing. I only wish that the original release had mor Haydn and less Carl Stamitz, although his clarinet quartets are also attractive. The final of these three discs presents three Notturni, in which Pál Németh and his Savaria Baroque Orchestra once again give pleasing performances of these attractive works.

The next three discs offer the listener Michael Haydn's concertante works including his three violin concertos. An internet search reveals that the composer wrote twelve concertos and a single movement concertante work, but here we find nine concertos, four concertinos, including the one for Bassoon in B flat which he adapted from his Symphony No. 14 MH113, and a Romance for Horn and Strings MH806, which itself is after Mozart's E flat Horn Concerto K447. The first two discs are licensed from CPO's magnificent recording of the complete wind concertos with the Salzburger Hofmusik and Wolfgang Brunner (777 781-2, 777 538-2), with the hand-picked soloists really making the most of these works. These recordings make an excellent addition to my collection and have been on my watch list for quite a while, making their inclusion here all the more welcome. They are all played with great style and panache, and show that there is lots of fine music beyond Michael's popular Horn Concerto in D and his Trumpet Concerto in C. When it comes to the three violin concertos there are few CD recording commercially available at the moment, so the performance by the Erkel Ferenc Chamber Orchestra are here directed from the violin by Barnabás Keleman is very welcome. This disc was originally yet another Hungaroton release and seems to be the only recording to have offered all three of the concertos. The performance is very good, with Kelemen acquitting himself well as both soloist and director; the recorded sound is also very good.

We now come to the section that interests me the most, with the next eight discs being dedicated to his sacred choral music. When it comes to his settings of the Mass there are plenty to go at - around 45 in fact, of which twelve are included in this set. We also get the Responsories for Holy Week and various smaller works, including six settings of the Salve Regina, so it is perplexing that this section begins with the Requiem Mass by Georg von Pasterwitz (1730-1803). Yes, at the time of its original release it was regarded as authentic, scholars only recently having discovered that the version in Michael Haydn's hand was his copy in preparation for a performance in Salzburg, but surely another authentic Mass setting could have been used instead of this. The accompanying Missa Sancti Joannis Nepomuceni MH182 and the Te Deum in D MH829 are worthy inclusions in this set, and, in my opinion, show a greater ability for writing for the voice than the Pasterwitz's.

The next disc, on the other hand, offers his only true Requiem, or to be exact, his Missa 'Pro Defuncto Archiepiscopo Sigismundo', also known as the 'Schrattenbach Requiem' after Archbishop Sigismundo's family name. This is a recording I know well as it was the first disc of Haydn's liturgical music that I owned (HCD 31022). I have bought quite a few since then, but this is still one I greatly enjoy, even though a more authentic recording has appeared on Hyperion (CDA67501). It is a much better work than Pasterwitz's Requiem Mass, and is said to have influenced Mozart when he was composing his own Requiem. It is more detailed and, in a way, dramatic as it conveys a sense of loss; it is one of the real highlights of this section and of the set as a whole. The accompanying work on this disc, the Missa sub Sancti Francisci Serephici is also quite wonderful and supports the idea that Michael Haydn was an excellent composer of liturgical music; Helmuth Rilling clearly relishes it.

Of the remaining masses, and there are nine, many of which were new to me. There is great variety and contrasts, with the disc devoted to the four masses for the period of Lent (CD 16). These are pared-down and their instrumentation is quite intimate and more devotional in character than some of the more ostentatious settings. On the other hand, the Missa Hispanica is a dramatic. big boned work, but with a somewhat subdued Kyrie followed by a joyous Gloria in which Mária Zádori sings in an operatic manner. Here, as on other discs, Pál Németh marshals his forces well to very enjoyable effect. Of the other liturgical works, the star is the disc of Responsories for the Holy Week (CD 18), which is over an hour of beautiful music, wonderfully performed by the Purcell Choir and the Orfeo Orchestra under the direction of Gyorgy Vashegyi on yet another recording originally released by Hungaroton. The shorter occasional works show a composer at home writing for the church environment and I particularly like the De Profundis which is coupled with the glorious Missa Sancti Aloysii. Anyone who, like me, is seeking to further their knowledge of Michael Haydn's liturgical music will not be disappointed in these recordings in this set; the variety and beauty of these Mass settings are a real eyeopener.

Unlike his brother, Michael Haydn seems to have composed only one opera, Andromeda e Perseo, MH 438, which has been included here in a German translation, but he also composed a number of singspiels, two of which are here. This is an area where the limitations of a set like this are fully exposed, as the opera, which is hardly a staple of the repertoire, receives scant coverage in Philip Borg-Wheeler's booklet notes, having only a three-line synopsis and no libretto. The same is true of the two shorter dramatic works, Die Hochzeit auf der Alm, MH 107 and Der Bassgeiger zu Wörgl, MH 205 receiving four lines between them, the nearest thing to a synopsis being a translation of the titles, and again no texts or internet links provided. When works are so rarely performed, never mind recorded, surely they need better documentation not to mention a full libretto, even if only on line, as this would help the listener to better understand the composer's vision of the work as well as how the action of the drama progresses.

Andromeda und Perseus is a most engaging and enjoyable opera, despite being in a German; as I do not know the original, I cannot say if anything has been lost in translation. The action seems to revolve around Cassiopeia boasting that her daughter Andromeda is more beautiful than the Nereids, for which Poseidon sends a monster to kill Andromeda, with only the intervention Perseus saving her from death. The performance is, as we have come to expect from Reinhard Goebel, very good with some fine singing from all the cast and a chorus and orchestra on top form.

Of the two singspiels, Die Hochzeit auf der Alm is new to me, but I know Der Bassgeiger zu Wörgl through a recording on CPO, so I at least have notes and full libretto for that. Both these works have a rustic charm, are quite engaging and enjoyable and are on a Hanssler Profil release from 2006 (PH06061). Die Hochzeit auf der Alm or' The Wedding on the Alpine Pasture', is the more complex of the two with good performances from all the soloists and chorus; sadly, the horn soloist from the opening music is not credited but should be. In contrast, Der Bassgeiger zu Wörgl or 'The Bass Violinist of Wörgl' takes the form of a dialogue between Bartl and Liesl with both the soprano Dorothee Mields and bass Michael Schopper in fine voice. Throughout these two works, Wolfgang Brunner and his period instrument band, Salzburg Hofmusik are in excellent form, making this a highly entertaining disc.

The final section in this set brings us four discs of Haydn's chamber music, the first two discs being devoted to his complete string quintets. My knowledge of the quintets rests with the wonderful recording by L'Archibudelli of the three in B flat, C and G (SK 53987), and I have always wondered why they didn't get around to recording the rest of the set. Here we have the Salzburger Haydn-Quintett in their 2013 recording for CPO of the complete quintets. their performance is equally compelling as L'Archibudelli's on Sony, although in L'Archibudelli's recording of the B flat Quintet we do get a seventh movement March after the Finale: Presto, something which is not present here. However, we do get the added advantage of the final two, making this a most welcome inclusion here, especially as I have had this on my wish-list for a long time and wasn't disappointed.

When it comes to string quartets, Michael Haydn may have written around twelve, with no one really knowing for sure, as some of those credited to the composer may prove to be spurious. Even the six recorded here have been brought into question by some scholars, while others claim Michael Haydn as their author. The disc of the string quartets is one that I know well, as I have had the Sonare Quartet's recording on Claves (CD 50-8811) since it first came out; in fact, it was one of my first discs of Michael Haydn's music. These quartets are more akin to those of Mozart than of his brother Joseph, although they lack a little of the imagination and panache of his great contemporary. Whether spurious or not, this is highly enjoyable disc offers attractive and well-played string quartets which are characteristic of both the late eighteenth century style and Michael Haydn's chamber music and they warrant their inclusion here.

The final disc in this set is another that I know really well in that I have had the Piccolo Concerto Wien original Symphonia release (SY 97154) in my collection for over twenty years now, which has more recently released on Accent (ACC24292). This is a varied disc of attractive works that blends various instruments well. I particularly enjoy the Divertimento in C Major, MH600, P. 115, which pits the cor anglais against the violin, cello piccolo and bass continuo to produce a lovely work. The final work on this disc, the Divertimento in C major, MH 179, P. 98, is in essence a trio for oboe, viola and violin, with the oboe and cor anglais playing of Pierluigi Fabbretti being a real feature of this disc.

This is a wonderful set without a single duff disc and one which should win some new friends for Michael Haydn's music. It serves as both an excellent introduction as well as an addition for someone like myself who already has a collection of Haydn's music, as it not only fills some gaps, but also offers superb alternative recordings to those you might already have. All the performances are first rate and are blessed with at least very good recorded sound. Although Philip Borg-Wheeler's notes are basic at best, there is enough information there to make you want to explore further while using this set to base your collection around. This set has certainly inspired me to dig deeper into both the music of Michael Haydn and the character of the man himself.

Stuart Sillitoe

Contents
Discs 1 to 7
Symphonies.
Discs 8 to 10
Divertimenti, Notturni and Serenade.
Discs 11 to 13
Concertos and Concertinos.
Discs 14 to 21
Sacred Choral Works.
Discs 22 to 24
Opera and Singspiele.
Discs 25 to 28
Chamber Music.


---
| | |
| --- | --- |
| | |
Donate and keep us afloat
New Releases


<!- cpo end March 2023 --> all cpo reviews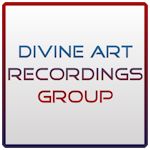 Click to see New Releases
Get 10% off using code musicweb10
All Divine Art reviews
<! apr 12 months Nov 22 - Oct 23 -->
Recordings of the Month
November 2022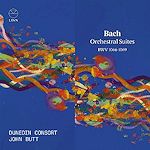 Bach Orchestral Suites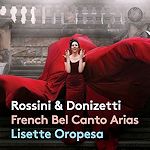 October 2022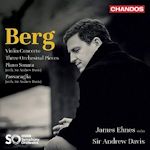 Violin Concerto Elmes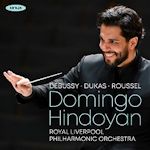 Debussy Jeux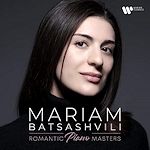 Romantic Piano Masters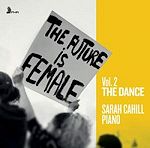 Volume 2 - The Dance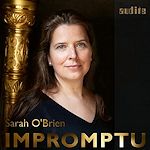 Complete Harp Impromptus