paid for
advertisements


Chopin Edition 17CDs
now available separately
£11 post-free anywhere

---
TROUBADISC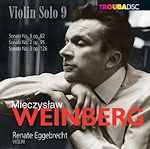 100th birthday of Mieczyslaw Weinberg on December 8, 2019.
Renate Eggbrecht has recorded all 3 violin Sonatas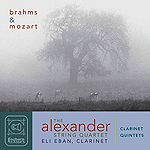 Mozart Brahms
Clarinet Quintets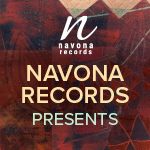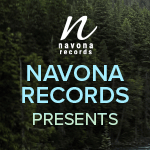 New Releases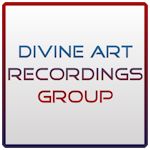 Click to see New Releases
Get 10% off using code musicweb10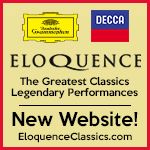 Special offer 50% off
15CDs £83 incl. postage


Follow us on Twitter
Editorial Board
MusicWeb International
Founding Editor
Rob Barnett
Editor in Chief
John Quinn
Seen & Heard
Editor Emeritus
Bill Kenny
MusicWeb Webmaster
David Barker
Postmaster
Jonathan Woolf
MusicWeb Founder
Len Mullenger
---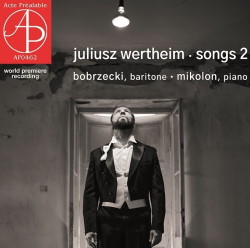 Support us financially by purchasing
this through MusicWeb.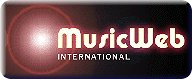 Juliusz WERTHEIM (1880-1928)
Songs - Volume 2
Krzysztof Bobrzecki (baritone)
Anna Mikolon (piano)
rec. 2019, Gdansk, Poland
ACTE PREALABLE AP0462 [68:15]

This is the second of two discs from Acte Préalable devoted to the songs of Juliusz Wertheim. I've already reviewed Volume 1.

Wertheim was born into a well-connected Warsaw family. Piano tuition led him to work with Moszkowski in Berlin. Later he was much associated with Artur Rubinstein whose Chopin interpretations were said to be strongly influenced by Wertheim. Wertheim supplemented his grounding with studies in Warsaw under Zygmunt Noskowski. He conducted the Warsaw Philharmonic and was also on the teaching staff of the city's Conservatory. Acte Préalable have already dipped into his music for solo piano. In addition, there are some four symphonies, apparently from the 1920s. He had a fatal heart attack at a concert while conducting the prelude to Wagner's Meistersinger on 6 May 1928.

This disc, like Volume 1, features baritone Krzysztof Bobrzecki and pianist Anna Mikolon. The songs variously set words in German and other languages. English translations are presented only in Volume 1. The notes, which are in Polish and English, are by Anna Mikolon. Only volume two boasts a picture of Wertheim. There is no shortage of pictures - zanily composed ones - of Bobrzecki but only one in each booklet of pianist Mikolon.

Bobrzecki's voice is given an assertive sound image. He is an experienced singer with a track record in lieder by Schumann, Schubert, Finzi, Baird and Kilar. Given his painstaking attention to words, which is only smudged in his one French song, it's no surprise that he has developed a parallel role as narrator in spoken word recordings.

Volume 2 is dominated by 29 German songs with translation of each into Polish. The poet for most of these is Peter Rosegger with one Heine setting. No English translations are provided. As with Volume 1, the songs are lucidly recorded with a sound that spares nothing in immediacy. Vier Lieder für eine Singstimme mit Klavierbegleitung includes the Schubertian watery glitter of Gekommen ist der Maie while Nächstiges Wandern is suitably lugubrious and cloud-troubled, as one would expect from night wandering. This gives way to a sense of breathless wonder for Am Waldbach and a balance of imploring supplication and wonder for Anatolisches Liebeslied.

The major work is the 24 Lieder für eine Singstimme und Klavier op. 15, which runs to almost an hour although obviously the individual songs are quite short. Let's keep the notes to a sampling of these songs. Mein Vaterhaus adopts an easy walking pace for what develops into a casually ambling serenade. Ich bien daheim auf waldiger Flur continues the easy atmosphere, evoking a passage to sleepy realms. Meine Lust ist Leben is strangely lugubrious given its title. Deine schönen Augen and Frage are fine examples of lieder and each deserves wider exposure - singing students be alerted. Then there's the jollity of Gewohnheit and the watery glitter of Herre Geweht redolent of Gekommen ist der Maie. Es kommt dereinst ein dunkler Tag amounts to a parodic elfin march. Einst wirst du die Träne fliehen is cut from more serious cloth. Stimmung comes as a surprise with dreamy expressionistic approach which spills over into Die Welt, sie ist mir viel zu weit which strikes a balance between silence and expressionism. Habt Dank, ihr guten Leute! features inventive piano writing and again calls attention to Bobrzecki's voice and its bass-baritonal quality.

The Juliusz Wertheim portfolio is swelled to good purpose by this ardently sung programme and its companion volume. There are rewarding discoveries here in their own right. We can also hope that they will help pave the way for recordings of the four symphonies.

Rob Barnett


Contents
Liebesahnung (words: Karl Stieler) [1:52]
Vier Lieder für eine Singstimme mit Klavierbegleitung [10:17]
Gekommen ist der Maie
Nächstiges Wandern
Am Waldbach
Anatolisches Liebeslied
24 Lieder für eine Singstimme und Klavier op. 15 (words: Peter Rosegger) [56:12]
Ich bien ein Grosser Herre
Mein Vaterhaus
Ich bin ein armer Hirtenknab'
Ich bien daheim auf waldiger Flur
Kindesgebet
Ich will nichts von dir
Meine Lust ist Leben
Deine schönen Augen
Der Stern im See
Frage
Weiss du mädchen, dass ich Sterbe?
Gewohnheit
O Herrgott, wie viel von Liebe!
Es muss ja sein
O sei mir gegrüsset, du grünender Baum!
Schon fleissig, lieber Goldschmied?
Es kommt dereinst ein dunkler Tag
Einst wirst du die Träne fliehen
Stimmung
Nimmer will ich weinen! Liebesahnung
Wenn alle Wälder schlafen
Die Welt, sie ist mir viel zu weit
Habt Dank, ihr guten Leute!
Bergesgruss


---
| | |
| --- | --- |
| | |
Donate and keep us afloat
Recordings of the Month
October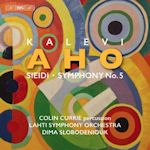 Aho Symphony 5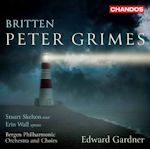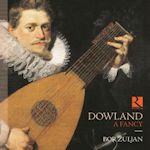 Dowland - A Fancy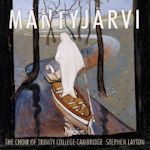 MÄNTYJÄRVI - Choral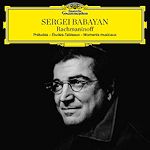 Rachmaninov_ Babayan
September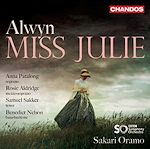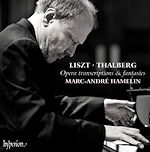 Opera transcriptions & fantasias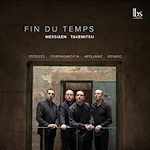 TAKEMITSU MESSIAEN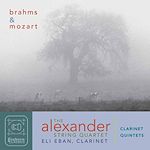 Mozart Brahms
Clarinet Quintets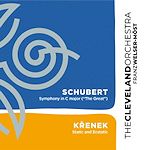 Schubert Symphony 9
August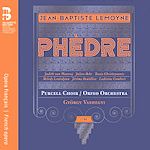 Jean-Baptiste LEMOYNE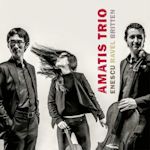 Enescu Ravel Britten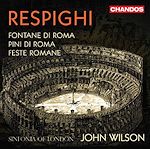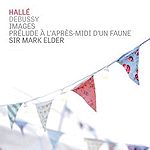 Debussy Images etc.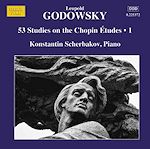 53 Studies on Chopin Études 1
Konstantin Scherbakov (piano)