paid for
advertisements


Chopin Edition 17CDs
now available separately
£11 post-free anywhere

---
TROUBADISC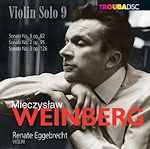 100th birthday of Mieczyslaw Weinberg on December 8, 2019.
Renate Eggbrecht has recorded all 3 violin Sonatas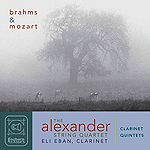 Mozart Brahms
Clarinet Quintets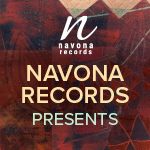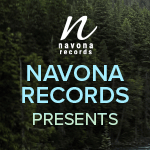 New Releases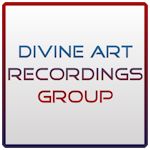 Click to see New Releases
Get 10% off using code musicweb10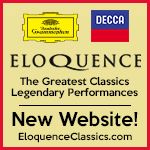 Special offer 50% off
15CDs £83 incl. postage


Follow us on Twitter
Editorial Board
MusicWeb International
Founding Editor
Rob Barnett
Editor in Chief
John Quinn
Seen & Heard
Editor Emeritus
Bill Kenny
MusicWeb Webmaster
David Barker
Postmaster
Jonathan Woolf
MusicWeb Founder
Len Mullenger
---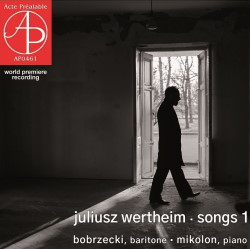 Support us financially by purchasing
this through MusicWeb.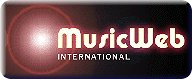 Juliusz WERTHEIM (1880-1928)
Songs - Volume 1
Krzysztof Bobrzecki (baritone)
Anna Mikolon (piano)
rec. 2018, Gdansk, Poland
ACTE PREALABLE AP0461 [52:10]

Acte Préalable, the now well-established Polish classical label, has a distinctive look and feel. Design is one thing but what about substance? The evidence of their swelling catalogue shows the company's ambition and determination to succeed. Their mission appears to be to let the world hear the hardly suspected treasury of Polish music of the last few centuries. This goes well beyond Chopin, Szymanowski and more recent figures.

Juliusz Wertheim, with feet planted either side of the last two centuries, was born into a well-connected Warsaw family. Piano tuition led him to work with Moszkowski in Berlin. Later he was much associated with Artur Rubinstein whose Chopin interpretations were said to be strongly influenced by Wertheim. Wertheim supplemented his grounding with studies in Warsaw under Zygmunt Noskowski. He conducted the Warsaw Philharmonic and was also on the teaching staff of the city's Conservatory. Acte Préalable have already dipped into his music for solo piano. In addition, there are some four symphonies, apparently from the 1920s. He had a fatal heart attack at a concert while conducting the prelude to Wagner's Meistersinger on 6 May 1928.

This is one of two separately available discs, both of which feature baritone Krzysztof Bobrzecki and pianist Anna Mikolon. The songs variously set words in German and other languages. English translations are presented only in Volume 1. The notes, which are in Polish and English, are by Anna Mikolon. Only volume two boasts a picture of Wertheim. There is no shortage of pictures - zanily composed ones - of Bobrzecki but only one in each booklet of pianist Mikolon.

Bobrzecki's voice is given an assertive sound image; no wall-flower he. He is an experienced singer with a track record in lieder by Schumann, Schubert, Finzi, Baird and Kilar. Given his painstaking attention to words, which is only smudged in his one French song, it's no surprise that he has developed a parallel role as narrator in spoken word recordings.

Volume 1 introduces us to songs written in the 1910s and earlier 1920s. The Four songs op 8 are the earliest. The songs are fervently yet touchingly done with Bobrzecki well in tune with romantic melancholy. On the debit side he seems breathlessly strained in the third song I don't need all the flowers. The suggestion of strain emerges again in the last song of the four which is also the most joyously positive of the set. Moving forward two opus numbers, we hear the Four Songs op. 10 (1922) which often find a nice Rachmaninovian style in which melancholy and drama meet. There are also forays into variety in the Seven Songs op. 16 (1924). There's a whispered awe about Mattinata which canters and then subsides into gloom. Wertheim here finds his own version of The Isle of the Dead. The last song in the group (Snow) flickers with excitement and with something close to fear. The singer capitalises on opportunities for characterisation. This might be thought risky when debuting songs new to your listeners but this singer has what it takes. Then come the individual songs. Cien Chopina is by no means a pastiche. It's the longest song here, very soulful, elevating its atmosphere to an art-form. Czarne motyle is an example of tears in heroism - but dignified. In Ici-bas (a French song) the words tend to congeal but the yearning and imploring message is never in doubt. Mikolon plays a determined part in these songs - never a make-weight. She delivers both yield and emotional substance.

The Juliusz Wertheim portfolio is swelled to good purpose by this ardently sung and played programme. There are rewarding discoveries here in their own right. We can also hope that they will help pave the way for recordings of the four symphonies.

Rob Barnett

Contents
4 Mélodies, op. 8 [8:13]
Sorrow, longing, trepidation
I will not go out anymore in broad daylight
I don't need all the flowers
Why must I love you?
4 Mélodies, op. 10 [10:11]
On the strings of my soul
Leaf and heart
Moonlit September night
In autumn
7 Mélodies, op. 16 [18:32]
In the sun
Mattinata
There are these moments
What is worth the sun
Three boats
Over everything that is and what was
Snow
The shadow of Chopin [5:20]
Griefs [2:48]
Black butterflies [2:01]
Fainted rose [2:04]
Ici-bas [2:52]

---
| | |
| --- | --- |
| | |
Donate and keep us afloat
Recordings of the Month
October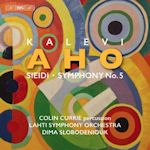 Aho Symphony 5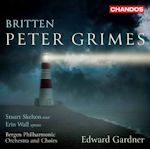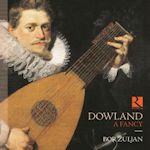 Dowland - A Fancy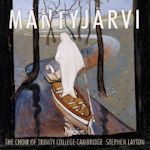 MÄNTYJÄRVI - Choral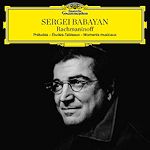 Rachmaninov_ Babayan
September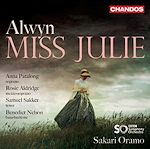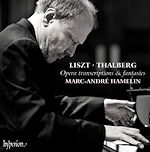 Opera transcriptions & fantasias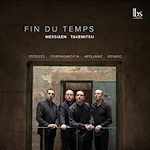 TAKEMITSU MESSIAEN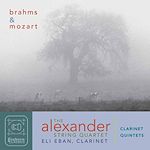 Mozart Brahms
Clarinet Quintets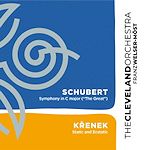 Schubert Symphony 9
August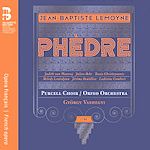 Jean-Baptiste LEMOYNE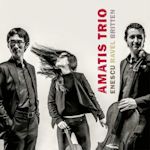 Enescu Ravel Britten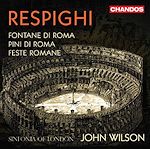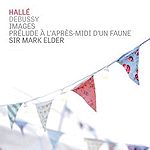 Debussy Images etc.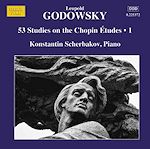 53 Studies on Chopin Études 1
Konstantin Scherbakov (piano)