paid for
advertisements

<!- Forgotten to FEb 2023-->
FOGHORN Classics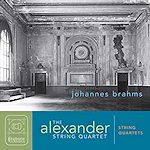 Brahms String Quartets

All Foghorn Reviews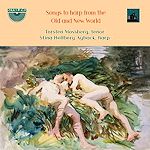 Songs to Harp from
the Old and New World

all Nimbus reviews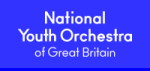 Follow us on Twitter
Editorial Board
MusicWeb International
Founding Editor
Rob Barnett
Editor in Chief
John Quinn
Contributing Editor
Ralph Moore
Webmaster
David Barker
Postmaster
Jonathan Woolf
MusicWeb Founder
Len Mullenger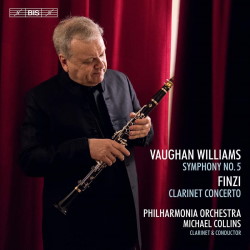 Support us financially by purchasing this from
Ralph VAUGHAN WILLIAMS (1872-1958)
Symphony No. 5 in D major (1938-43) [39:45]
Gerald FINZI (1901-1956)
Concerto for Clarinet and Strings, Op. 31 (1948-49) [28:41]
Michael Collins (Clarinet)
Philharmonia Orchestra/Michael Collins (clarinet)
rec. 2019, Watford Colosseum, Watford, UK
Reviewed from stereo layer
BIS BIS-2367 SACD [68:30]


The Vaughan Williams Symphony No. 5 is one of the great "Fifths" from the 20th century, standing alongside those of Mahler, Prokofiev, Sibelius and Shostakovich. Besides the Fifth though, Vaughan Williams has eight other symphonies in his canon, most of which are quite excellent: Nos. 2—7 are all masterpieces and the other three are pretty fine too, if not quite as strong. Yet, in certain quarters Vaughan Williams is still sometimes not mentioned as one of the great symphonists of his time, though he certainly was.

His Fifth Symphony, because of its mostly pastoral and serene demeanor, runs contrary to almost all other major symphonies of the wartime era, as angst and struggle and darkness pervaded their music. I was not expecting the performance on this BIS SACD to capture the soul of this work so well, but it does and may well outdo the competition altogether. The seemingly unlikely hero is Michael Collins, a clarinetist who also has been doing much conducting for a decade or more now, appearing internationally as guest conductor of numerous ensembles and serving as principal conductor of the City of London Sinfonia from 2010-18. He draws splendid and very spirited playing here from the Philharmonia Orchestra and interprets the score with a fine sense for its lyrical beauty, passionate sweep, and vivid colors. Frankly, I would like to hear more Vaughan Williams from him, perhaps the Sixth?

The first movement is paced moderately and Vaughan Williams' lush lyricism here, as well as in the third movement Romanza, soars with unabashed resplendence to the heavens, though Collins never overdoes his use of rubato, never turns eccentric in his phrasing but rather allows the music to unfold naturally, though always with passion and spirit. Dynamics and accenting in crucial moments are most effective: the climax of the tense central episode in the first movement, for instance, is right on target as strings scurry anxiously and then brass crisply ring out their triumphant resolution. In the ensuing recapitulation the string-dominated main theme comes back restlessly and Collins deftly builds toward the return of the radiant E major theme and final climax of the movement. It is all well shaped and precisely executed.

The mysterious but humorous Scherzo has all the ethereal and gossamer menace in this performance necessary to capture its mixture of the playful and otherworldly. Strings often play with a silken sheen, while trombones can sound sassy and flutes and other wind instruments dance about impishly. This is simply a brilliant rendition of this weirdly imaginative movement. I've already spoken a bit of the Romanza but let me say in summation that Collins and the Philharmonia deliver a caressingly lovely account of its music, one that is filled with feeling and passion, especially from the strings.

The Passacaglia Finale exudes the proper heroic and joyful qualities throughout the first half in its mixture of the energetic and heroic. Near the end Collins phrases the music most sensitively with well chosen dynamics and seemingly perfect balances among the various orchestral choirs to reach that celestial, serene character that sweeps the listener along to utter peace and contentment. Again, the orchestra plays brilliantly.

Coincidentally, it was this orchestra, the Philharmonia* under the leadership of Sir John Barbirolli, whose 1962 EMI recording served as my introduction to Vaughan Williams as a teenager growing up in the US in the early and mid-1960s. It led to my eventual exploration of all his other symphonies and many other works. That performance is still one of my favorites, along with the Previn (RCA; 1972), Boult (EMI; 1968) and Handley (EMI; 1986). The later Previn on Telarc is also good but I favor his RCA. Where does Collins fit in among these? His performance is at least as outstanding as these and in better, state-of-the-art sound from BIS. Thus, right now I will reach for his Fifth as my reference recording of this work.

The coupling here is unusual, the Finzi Concerto for Clarinet and String Orchestra. Unusual but logical: apparently it was chosen to showcase Michael Collins' other musical talent as clarinet virtuoso and, luckily for us, this is a fine piece, one of the composer's more popular works and not unlike the Vaughan Williams Fifth in its subdued character. Yet, this concerto is even more mellow, especially in its second and third movements. It begins in an austere manner, however, as the strings strike out an almost angry mood. But the clarinet enters soon and seems to tame them with a beautiful lyrical theme. There is some further angst later in the movement from the strings, but the clarinet serves mostly as the peacemaker here and nearly always exhibits a songful manner of expression. "Songful" is an appropriate description here because Finzi's output tilts pretty heavily toward choral music and songs.

The second movement has an almost improvisatory character as its music unfolds in a formally loose manner. Yet, Finzi subtly evolves the music from the strings' three note motif at the opening. Still, many listeners will find this movement puzzling in form but will easily warm up to its serene lyrical nature. In a few passages the clarinet's mellifluous wanderings remind me of the violin writing in Vaughan Williams' The Lark Ascending. Like the opening movement, the finale begins in a stormy manner, but once more the clarinet rings in an opposite mood, this time one of joy and carefree abandon. Despite a few pensive moments later on, the chipper character largely dominates, while the clarinet writing is brilliant and quite challenging.

Challenging it is alright, but Michael Collins is always up to its technical demands and simply plays with all-out confidence and accuracy throughout. Moreover, he shapes the score as conductor and soloist here with sensitivity and a total grasp of its lyrical character. This concerto is new to me and thus I cannot make comparisons with the several competing available versions. That said, I doubt anyone plays it significantly better than Collins. I am perfectly pleased to have this account as my only version of this concerto. In addition, since it is coupled with the excellent rendition of the Vaughan Williams Fifth and also features vivid, well balanced sound reproduction, it makes this a most rewarding disc for the admirers of Vaughan Williams and Finzi.

Robert Cummings

* Of course the Philharmonia has gone through changes since the time I first heard that recording of the VW Fifth: they disbanded in 1964, re-formed as the New Philharmonia the same year and returned to their original name in 1977 when Riccardo Muti was Chief Conductor. And they remained a very fine orchestra through all this.



---
| | |
| --- | --- |
| | |
Donate and keep us afloat
New Releases


<!- cpo end March 2023 --> all cpo reviews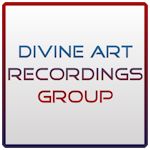 Click to see New Releases
Get 10% off using code musicweb10
All Divine Art reviews
<! apr 12 months Nov 22 - Oct 23 -->