paid for
advertisements

---
100th birthday of Mieczyslaw Weinberg on December 8, 2019.
Renate Eggbrecht has recorded all 3 violin Sonatas
FOGHORN Classics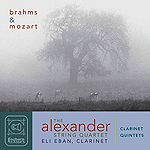 Mozart Brahms
Clarinet Quintets

New Releases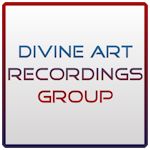 Click to see New Releases
Get 10% off using code musicweb10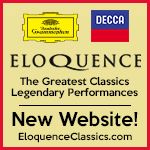 Special offer 50% off
15CDs £83 incl. postage


Follow us on Twitter
Editorial Board
MusicWeb International
Founding Editor
Rob Barnett
Editor in Chief
John Quinn
Seen & Heard
Editor Emeritus
Bill Kenny
MusicWeb Webmaster
David Barker
Postmaster
Jonathan Woolf
MusicWeb Founder
Len Mullenger
---
Support us financially by purchasing this from
Nico MUHLY (b. 1981)/Sven HELBIG (b. 1968)/ZHOU Long (b. 1953)
Cello Concerto 'Three Continents' (2019)
Cello Cycles [9:42]
Aria [11:15]
Tipsy Poet [11:12]
Dmitri SHOSTAKOVICH (1906-1975)
Cello Concerto No. 2, Op. 126 (1966) [29:56]
Jan Vogler (cello)
WDR Sinfonieorchester Köln/Cristian Măcelaru
Mariinsky Orchestra/Valery Gergiev
rec. live, 3 June 2019, Konzerthaus, Berlin (Shostakovich); 20 January 2020, Kölner Philharmonie (Continents)
SONY CLASSICAL 19439774942 [62:26]


Celebrated cello soloist Jan Vogler brings together two cello concertos written just over fifty years apart. Shostakovich composed his amidst the mortal peril of the Soviet regime. It is a work now established in the repertoire. The other is a world-premiere recording of Three Continents, a collaborative cello concerto with a movement each written by Nico Muhly (USA), Sven Helbig (Germany) and Zhou Long (China). Vogler's performances of both concertos were regarded as highlights of the 2019 Dresdner Musikfestspiele (Dresden Music Festival), and soloist and orchestra returned to the studio some months later to record the Three Continents.

Vogler enjoys a thriving international solo career, and has been director of the renowned Dresdner Musikfestspiele since October 2008. He resides in New York City now but the annual Dresden summer festival is clearly very important to him. He seems to relish returning to the city where he cut his teeth. Dresden was in the former East Germany when Vogler, aged only 20, was appointed principal cellist of Staatskapelle Dresden. He was the youngest player in the long history of this orchestra to hold that prestigious position. Three Continents is the latest of several cello works especially written for Vogler and given the world premiere performance.

Three Continents - Cello Concerto is a joint commission by the Dresdner Musikfestspiele and Westdeutscher Rundfunk (WDR). Each composer is from a different continent, their respective ages virtually represent three separate generations and three different cultures too. It comes as no surprise that their multiplicity of traditions, styles, experiences and perspectives results in differing soundworlds. Vogler says that Three Continents 'is symbolic for everything that characterises our global community'. In May 2019 at a festival concert at Kulturpalast, Dresden, Vogler gave the world premiere of the score with the visiting WDR Sinfonieorchester Köln under Cristian Măcelaru. As a result of the success of Three Continents, this world premiere recording was made in January 2020 by the same forces in studio conditions at Kölner Philharmonie.

A creative composer, Nico Muhly has written several concertos, including one for cello in 2012. His single-movement Cello Cycles opens Three Continents. In the expert hands of Vogler and Măcelaru, Köln players produce a fascinating and vibrantly colourful sound world. This highly accessible movement, a brisk set of variations on repeated chords (soloist plays continuously and directly almost as part of the orchestra) reminds me of baroque concerto grosso. Muhly's orchestration is shifting and varied. At times I can hear suggestions of the sounds of Indonesian gamelan.

Sven Helbig gave his predominantly tranquil central movement the title Aria, regarding the work as a 'bridge between' the two outer movements. Influenced by two themes in the orchestration, the cello part – with its long lyrical line rather like an opera aria – compliments the lustrous, soulful character of Vogler's cello. Helbig's writing around 9:16-10:40 becomes more dynamic, with bursts of pent-up energy, but the movement ends calmly.

During the severe artistic restrictions of the Chinese Cultural Revolution, Zhou Long was forbidden to undertake music studies. He had to wait until 1975 for permission to commence. Now a US citizen, Zhou is influential on the American music scene. Typically, as here, his compositions involve 'creating a fascinating cultural synthesis'; this integrates aspects of Chinese music with Western music traditions. For his contribution to the Three Continents project, Zhou has written the closing movement titled Tipsy Poet. The writing uses a narrative design based on 'Song of eight unruly tipsy Poets', renowned Chinese verse by Tang dynasty poet Du Fu (712-770). It is written in Scherzo form. Zhou is essentially composing descriptions in music of the eight poets imbibing considerable quantities of wine and getting increasingly inebriated. The haphazard, rather unpredictable conduct of the drunken poets is mirrored effectively, a scheme used often by composers over the years. In Tipsy Poet the sound of the traditional Chinese instrument guqin, a seven-stringed zither, has been assigned to the cello. One senses that the accomplished Vogler clearly relishes the distinctive character and the challenges which Zhou's work presents. The unique sound world is greatly appealing, and I found myself playing this movement repeatedly.

Vogler excels in his new commission. One senses that he savours the unique take that each composer with their cosmopolitan outlook, experience and individuality brings to the concerto. s Vogler's technique is conspicuously spotless, and the tone quality of his Stradivari 'Ex Castelbarco/Fau' cello from 1707 is as glorious as I remember from attending several of his appearances as soloist at Dresdner Musikfestspiele concerts. There is first-rate playing of the WDR Sinfonieorchester under its chief conductor Cristian Măcelaru; everyone seems to appreciate this refreshingly contemporary score with its broad spectrum of instrumental colour.

Positioned chronologically between Shostakovich's Thirteenth and Fourteenth Symphonies, the Second Cello Concerto was written in 1966, during the last decade of his life. As with the First Cello Concerto from 1959, the Second bears a dedication to Rostropovich, who premièred the score. Yevgeny Svetlanov conducted the USSR Symphony Orchestra at Shostakovich's 60th birthday concert in Moscow. A sufferer of chronic ill health, in 1966 the composer developed a heart condition from which he would never recover; he died in a Moscow hospital cardiac unit. Compared to the more popular First, this relatively undervalued Second Cello Concerto is establishing its rightful place in the repertoire. It must be said that both concertos were composed under the menacing climate spawned by the severe artistic constraints demanded by Soviet authorities. Despite illusory thaws such as Khrushchev's de-Stalinization policies, this inescapable cycle of fear and repression that tormented the composer unquestionably helped shape the enigmatic character of the scores.

In July 2019, as part of the Dresdner Musikfestspiele outreach programme, Vogler made a guest appearance at Berlin. Vogler's performance of the Shostakovich with the touring Mariinsky Orchestra under Valery Gergiev was recorded live in concert from the Berlin Konzerthaus. A Largo commences the opening movement. Shostakovich's principally doleful writing communicates a deep sense of despair like striving to exist in a freezing wilderness, bleak and ultimately merciless. This pervasive mood of wretchedness and world weariness smouldering away inside is a recognisable feature of the composer's music. Vogler achieves this essential character with practiced intensity whilst steadfastly maintaining composure. Without any histrionics, Vogler demonstrates his ability to squeeze out of the score every drop of emotion necessary.

The comparatively short Allegretto movement serves as a Scherzo formed around a borrowed melody from a simple and jovial cry of an Odessa street peddler. This is the so-called 'pretzel' theme Bubliki, kupite bubliki (Pretzels, buy my pretzels). Throughout the movement, the theme is modified into different guises. One senses that Vogler playing with concentration is in a deep, almost intuitive, partnership with conductor Gergiev who adroitly manages matters of blend and balance between cello and orchestra. The admirable orchestral writing creates the impression of a mocking dance initiated by perilous forces. Noteworthy too is the brass accompaniment that I understand to have a martial character, maybe suggesting a military aspect such as a parade or barracks.

At fourteen-minutes, the Finale, another Allegretto, is the longest movement. Announced by drum rolls and a jubilant and surprisingly lengthy horn fanfare, it soon alters its character starkly. Vogler acquits himself well in this complex movement with its string of fresh themes and repeatedly shifting contrasts of mood and tempi. At point 4:10 the melancholy theme is heard for the first time. Vogler adds an ingredient of shadowy moodiness. The orchestral episode at point 8:49 communicates an unsettling feeling of hostility. At the conclusion, the cello in solitude gradually slips away to silence. The Mariinsky Orchestra must be highly familiar with this concerto. They deliver well-paced, unified playing with clarity of insight, and with no shortage of vital energy. The laudable sectional playing deserves to be acknowledged.

Shostakovich's pair of cello concertos has experienced a steady flow of recordings, especially the first. There is fierce competition between rival accounts of both works in the catalogue (Listed after this review are my preferred recordings.) Unquestionably Vogler has entered a crowded field, but this vital and vividly coloured performances is among the foremost I know, worthy of standing alongside the most distinguished recordings. The only recording I would reach for first over Vogler, is Heinrich Schiff's on Philips, an account I have known for well over thirty years.

I could detect little difference in sound quality between Three Continents recorded in studio conditions and the live Shostakovich recording at Konzerthaus, Berlin. First-rate clarity of sound has been achieved overall, and a satisfying balance between soloist and orchestra. I detected only minimal extraneous noise on the Shostakovich recording, certainly nothing to worry about. Another positive factor in both works is the glorious tone of Vogler's Stradivari cello. In the booklet, there is valuable if rather brief information on Three Continents given by each composer using an interview format. With regard to the Shostakovich concerto, the helpful essay is penned by musicologist Gabriele Groll.

I find Jan Vogler's playing perceptive and inspiring, imbued with a strong sense of sincerity. With such exemplary performances of a twentieth-century masterwork and an exciting new concerto, this album delivers significant rewards.

Michael Cookson

Recommended recordings of Shostakovich's Cello Concerto No. 2
My first-choice account is a cherished 1984 performance of real distinction by soloist Heinrich Schiff with the Symphonieorchester des Bayerischen Rundfunks conducted by the composer's son Maxim Shostakovich. It was recorded in the renowned acoustic of Herkulessaal, Munich (on Philips, c/w Cello Concerto No. 1).

The compellingly fruitful partnership of Alisa Weilerstein and Pablo Heras-Casado with the same Bavarian orchestra is striking for its depth of passion and sincerity. It was recorded live in 2015, also at Herkulessaal, Munich (on Decca, c/w Cello Concerto No. 1).

Of real interest is the account by soloist Sol Gabetta with the Münchner Philharmoniker under Marc Albrecht. Recorded live in 2008 at Philharmonie, Munich, Gabetta's performance contains episodes of genuine radiance (on RCA Red Seal, c/w Cello Sonata).

In 2014, Gautier Capuçon produced a lovely account with the Mariinsky Orchestra under Valery Gergiev. Recorded live at Mariinsky Theatre, St. Petersburg, Capuçon's account offers a steely beauty and a deep intensity of playing (on Erato, c/w Cello Concerto No. 1).

Worthy too is the compelling 1993 account by Mischa Maisky with the LSO under Michael Tilson Thomas, recorded at Abbey Road, London (on Deutsche Grammophon, c/w Cello Concerto No. 1).

It is important not to ignore Mstislav Rostropovich, the dedicatee of both concertos, which he recorded a number of times each. Of Rostropovich's recordings of the second cello concerto, I would choose his 1975 account made with Boston Symphony Orchestra under Seiji Ozawa at Symphony Hall, Boston (on Deutsche Grammophon). This is a fine recording, yet overall compared to, say, Schiff on Philips I find Rostropovich's performance a little too unruly for my taste. Surprisingly, it does not communicate to me the same level of emotional intensity I expected.




---
| | |
| --- | --- |
| | |
Donate and keep us afloat
Recordings of the Month
January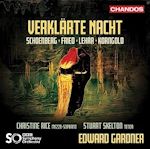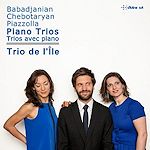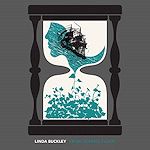 Linda BUCKLEY
From Ocean's Floor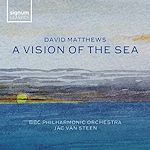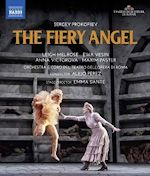 December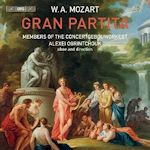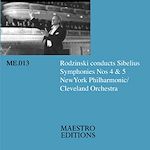 Rodzinski Sibelius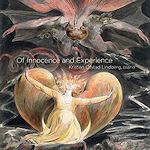 Of Innocence and Experience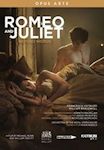 November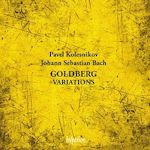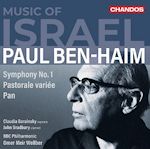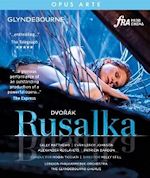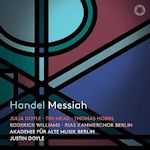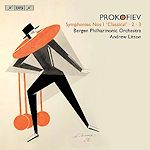 Symphonies 1, 2, 3