paid for
advertisements

<!- Forgotten to FEb 2023-->
FOGHORN Classics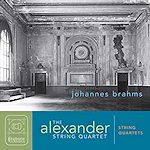 Brahms String Quartets

All Foghorn Reviews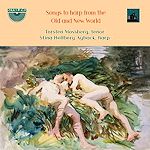 Songs to Harp from
the Old and New World

all Nimbus reviews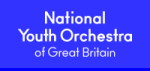 Follow us on Twitter
Editorial Board
MusicWeb International
Founding Editor
Rob Barnett
Editor in Chief
John Quinn
Contributing Editor
Ralph Moore
Webmaster
David Barker
Postmaster
Jonathan Woolf
MusicWeb Founder
Len Mullenger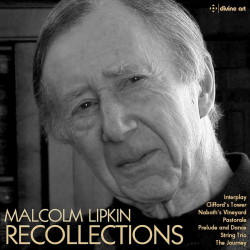 To gain a 10% discount, use the link below & the code musicweb10

Malcolm LIPKIN (1932-2017)
Recollections
Prelude and Dance, for cello and piano (1987) [9:11]
Naboth's Vineyard, for recorders, cello and harpsichord (1982) [12:57]
Interplay, for recorders, cello and harpsichord (1976) [11:29]
The Journey, for solo recorder (2016) [2:58]
Clifford's Tower, for wind quintet and string trio (1977) [17:56]
Pastorale, for horn and string quintet (c.1963) [4:33]
String Trio (1964) [24:42]
rec. 1984-2019
DIVINE ART DDA25202 [83:46]


The advertising blurb for this interesting 'new' CD of music by Malcolm Lipkin states that it represents 'a fitting tribute to a long established and highly respected composer whose music at times was dismissed as old-fashioned for daring to employ real tunes; now it can be appreciated as thoroughly individual, proving that new music can be accessible without losing integrity.' For details of Lipkin's life and achievement, I direct readers to Paul Conway's excellent obituary on these pages.

The thoughtful Prelude and Dance was written in 1987. It was written as a tribute to Jaqueline du Pré who had died on 19 October of that year. The opening 'Prelude' alludes to Elgar's Cello Concerto which is forever associated with her. 'The Dance' that follows is affirmative and, as the composer has stated, 'symboliz[es] the triumph of the human spirit over physical adversity.'

Forget the scriptural programme behind Malcolm Lipkin's Naboth's Vineyard for recorder, cello and harpsichord. This is an incredible work that does not need underpinning with a biblical story. All that is needed, is to understand this piece reflects the basic human condition of greed, jealousy, and the bearing of false witness. The structure of the piece is one of dialogues between cello, harpsichord and three different types of recorder. For those that require the 'programme', the cello represents Naboth and Elijah, the harpsichord the scheming Jezebel and the recorders vacillating King Ahab. I was impressed by the huge variety of timbres and musical 'effects' that are produced by these three instruments during this five-section work. Naboth's Vineyard was commissioned by the present recorder soloist, John Turner, and was premiered in 1983.

Interplay was commissioned by the legendary Carl Dolmetsch for his ensemble. It was first heard at the Wigmore Hall on 5 March 1976. It is scored for recorder, harpsichord, viol de gamba and a bank of percussion including tubular bells, glockenspiel, and xylophone. Although I enjoyed this piece, I did wonder if the unusual combination of instruments detracted from its success. It almost seems as if Lipkin is trying to give each player a wee bit to do: it lacks cohesion and unity.

The shortest number on this CD is The Journey for recorder solo. It was written in 2016 as a tribute to Lipkin's fellow Liverpudlian, John McCabe, who had died the previous year. The concept of the piece the cliché of life being an 'excursion'. The most that can be said for the music is that it is thoughtful, and the least, that it is boring and monotonous.

I know Clifford's Tower in York. There are great views of the Minster from the circular ramparts. Alas, there is a sinister tale associated with this iconic structure. In 1190, the worst pogrom in British history occurred here. Cutting a long story short, 150 local Jews took refuge inside the tower. With no prospect of a safe escape, the Rabbi suggested a mass suicide which subsequently took place. A few survivors did emerge under truce, only to be slaughtered by the anti-Semitic mob. Lipkin's Clifford's Tower, which is written for wind quintet and string trio is a masterpiece. It is 'cast' in three sections played without a break – these are 'Into Darkness', 'Threnody' and 'Hymn of Peace.' The general effect is a meditation on 'man's inhumanity to man' with an optimistic, but not totally convincing conclusion. What happened in 1190, could (and does) so easily happen again. The music vacillates between being beautiful and downright depressing, which is no surprise. Lipkin has described his music as 'a plea for tolerance in a fragile world.'

Pastorale, (c.1963) unlike Rome, was made in a day. Malcolm Lipkin was staying at the Finzi household in Ashmansworth on the Hampshire Downs. Encouraged by Gerald's widow, Joy and his son, Christopher, he was working in the elder composer's music room. The piece, which is devised for horn and ensemble is a 'dark pastorale.' The only reference to Finzi is the autumnal colourings and his sense of the transience of life. The overall impression of serenity and retrospection is rarely disturbed. It is a beautiful piece that deserves to be well-known amongst horn players.

The major event on this CD is Malcolm Lipkin's String Trio, written as far back as 1964. Once again, this piece was written at Ashmansworth and was dedicated to Joy Finzi. This is really the only association with Gerald that this music has. If the listener is searching for exemplars, then it must be to Mátyás Seiber and Béla Bartok that they look. This is hardly surprising as Lipkin studied with the former between 1954 and 1957. There are four movements in this fascinating Trio. The opening 'allegro con moto' is written in a conventional and 'well-argued' sonata form. The Scherzo is light-hearted and witty, with lots of rhythmic interest and rapidly changing time signatures. The heart of the Trio is the 'canzona' with its 'theme' derived from material first heard in the scherzo. This is truly lovely music that is both heart-breaking and deeply introspective. The finale displays an interesting structure. It appears as a theme with variations and a coda referring to the opening movement. The first four variations are fast and fairly bounce along. The fifth is more measured. The final variation is relaxed before the movement and the Trio conclude with a coda restating the opening theme of the work with considerable panache. For me, this a splendid example of a string trio. It never flags, interest is maintained, and stylistic and formal unity is satisfied.

It should be noted that Clifford's Tower, the Pastorale and the String Trio were recorded in 1984 by the Nash Ensemble, and released by Hyperion CDA66164, on LP in 1986. These recordings have been remastered from those originals. The performances of all these pieces are sympathetic and convincing as would be expected from these highly respected artists. The liner notes by Andrew Burn give all the information required to understand and enjoy this music. Biographical details of the composer and performers are included as well as a good collection of colour photographs of the recording sessions. The sound quality is superb.

I enjoyed this CD of varied and interesting music by Malcom Lipkin. I confess to not knowing much of his oeuvre but have discovered that much of what I have heard (this album and the Lyrita CD of the symphonies) is enjoyable and rewarding.

John France

Details
John Turner (recorder) (Naboth's Vineyard, Interplay, The Journey); Nicholas Trygstad (cello), Janet Simpson (harpsichord/piano), (Prelude and Dance, Naboth's Vineyard, Interplay); David Corkhill (percussion) (Interplay); The Nash Ensemble, (Clifford's Tower, Pastorale, String Trio).
Rec. St Pauls Church, Heaton Moor Road, Stockport, 30 October 2019 (Prelude and Dance, Naboth's Vineyard, Interplay); Carole Nash Room, Royal Northern College of Music, Manchester, on 21 April 2017. (The Journey); Hyperion Records on 7-8 July and 6 December 1984. (Clifford's Tower, Pastorale, String Trio)

The Journey is issued under licence from John B. Turner from the album 'Rawsthorne and Other Rarities' (Divine Art DDA 25169).

---
| | |
| --- | --- |
| | |
Donate and keep us afloat
New Releases
<!- Bridge end Sept 2022 -->


<!- cpo end Sept 2022 --> all cpo reviews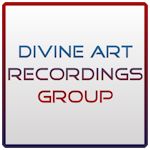 Click to see New Releases
Get 10% off using code musicweb10
All Divine Art reviews