paid for
advertisements


Chopin Edition 17CDs
now available separately
£11 post-free anywhere

---
TROUBADISC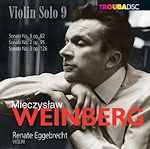 100th birthday of Mieczyslaw Weinberg on December 8, 2019.
Renate Eggbrecht has recorded all 3 violin Sonatas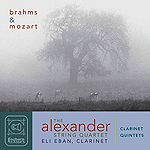 Mozart Brahms
Clarinet Quintets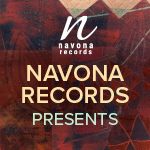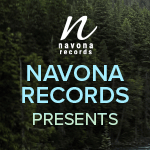 New Releases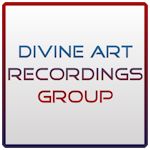 Click to see New Releases
Get 10% off using code musicweb10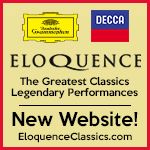 Special offer 50% off
15CDs £83 incl. postage


Follow us on Twitter
Editorial Board
MusicWeb International
Founding Editor
Rob Barnett
Editor in Chief
John Quinn
Seen & Heard
Editor Emeritus
Bill Kenny
MusicWeb Webmaster
David Barker
Postmaster
Jonathan Woolf
MusicWeb Founder
Len Mullenger
---
Support us financially by purchasing
this through MusicWeb.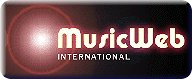 Józef WIENIAWSKI (1837-1912)
Complete Chamber Works 1
String Quartet in A minor, Op. 32 [29:38]
Grand Duo Polonais in E minor for Violin and Piano, Op. 5 [16:21]
Cello Sonata in E major, Op. 26 [31:52]
Pensée fugitive, Op. 8 [2:23]
Tono Quartet
Iwona Kalinowska-Grohs (violin)
Barbara Pakura, Szczepan Kończal (piano)
Łukasz Tudzierz (cello)
rec. 2016-19, NOSPR, sala kamelrana; POSM II st. im. K. Szymanowskiego, Katowice, Poland
ACTE PRÉALABLE AP0468 [80:19]


Back in 2016 I made my first acquaintance with the chamber music of Józef Wieniawski, when I reviewed a delightful CD of music for piano and violin, performed by Liv Migdal, with her late father Marian at the piano. At the time I wrote in some detail about sibling pairs, in all walks of life, and particularly the music world. Up until the appearance of that CD, the surname Wieniawski suggested to me the eminent violinist and composer Henryk, who is almost solely responsible for having brought fame on the family name, and moreso in their native Poland. His virtuoso piano-playing brother, and fellow-composer Jósef, rarely, if ever, entered the equation. Fortunately that CD and the present one, which is actually the first volume in a series featuring the composer's Józef's chamber music, has been well overdue, and should help to redress any further imbalance.

The CD booklet, which accompanies this new release on the Polish Acte Préalable label, contains a good deal of useful background information both on the composer and the specific works recorded, in Polish, and English. The CD opens with the String Quartet in A minor, written at the end of the first half of the 1870s, and, as such, a work representing the mature era of Wieniawski's creativity. As I commented previously, while both Józef and his brother wrote many works with clear display opportunities, ideal for concert performances, Józef's output unsurprisingly presents a more academic approach, and this is clearly evident here in a genre that tends to be more inherently erudite. Fellow-composer Władysław Żeleński was very disparaging about the work, concluding that it wouldn't be worth analysing in great detail, 'due to the lack of invention'. While foreign critics tended to disagree with this opinion, I would consider it fair game, as far as the first of the four movements is concerned. The Andante cantabile slow movement is much more effective, as Wieniawski rarely falls short when needing to come up with a heartfelt and eminently expressive melody. The third movement, a Scherzo, is also more effective, as there is definitely a dance-like feel to it, rather like a Polish mazurka, but without the proliferation of dotted rhythms. The Finale starts in chordal fashion, and perhaps has something of a polka to it. But, if you had to bet a few złoty on whether the chordal opening would later get some fugal treatment – always a technique guaranteed to add compositional gravitas – then you would easily win your wager, with the extended contrapuntal section about halfway or so into the movement. After this, it's basically a case of getting to the end, and the work concludes effectively enough in the major key. For any composer, a string quartet sometimes is perceived as a rite of passage, and it would be fair to say that Józef seems more comfortable where a piano is involved, unlike his violinist brother Henryk. As far as the actual performance goes, the Tono Quartet certainly attacks the work with gusto and stylistic empathy, even if, at times, some individual, and ensemble intonation issues do crop up from time to time.

The Grand Duo Polonais which follows, is an early work, written around 1852, and is the fruit of a co-operation between the two Wieniawski brothers. The work is also intended as an homage to Stanisław Moniuszko, and uses themes borrowed from two of his songs. There is an introductory Allegro moderato, which leads to a version of Moniuszko's song Kozak ('Cossack'), which is followed by a second song, Maciek (a Polish given name), which provide the theme for two variations. After a lilting Andante in 6/8, and cadenzas for both instruments, the final section returns to the home key, and is based on a Polonaise by compatriot, Aleks Nikolajewicz Wierstowki – whose only claim to fame would seem to be the opera 'Monsieur Twardowski' (1820). A short coda rounds off this overall enjoyable piece of salon music with a Polish flavour, which makes significant demands on both players. Of the two, I would say that pianist Barbara Pakura gives the better performance of the two, and plays with a good deal of panache when required. Iwona Kalinowska-Grohs (violin) generally copes well, with sufficient technique to bring it off, even if her intonation is occasionally compromised by the plethora of tricky double-stops, or harmonics encountered. I'm sure though, the work will still appeal to any particularly patriotic Pole, but any piece where two people – related or not – have a hand in the composing process, is unlikely to sound stylistically coherent or convincing overall.

The Cello Sonata in E major is a three-movement work while effectively composed over a long period of Józef's life, can still be considered another example of his mature style. Digressing for a moment from the actual musical content, I couldn't help but notice what seemed to me like a change in the actual piano sound. The sleeve-note isn't that helpful here, as the make of the piano(s) isn't disclosed. The only thing that had changed was that, while the recording venue was the same – the State Secondary Music School Karol Szymanowski in Katowice, in fact the oldest artistic school in Poland – the Cello Sonata was recorded in 2019, some three years after the Grand Duo Polonais. Perhaps the piano had been replaced in that time, or the tuner on the latter occasion had been more thorough. Furthermore the pianist was now Szcepan Kończal, and here partnered by cellist Łukasz Tudzierz.

The opening Allegro maestoso – Poco piů lento is an effective piece of romantic writing shared between the two instruments, full of good ideas and flowing melodies. The second movement, an Andantino that structurally bridges the gap between a slow movement proper and a faster movement like a Scherzo, is especially easy on the ear. It's almost like a Schubert Lied, sung on this occasion by the cello, against a piano accompaniment reminiscent of Schubert's well-known Ständchen. This is one of the loveliest moments of the whole CD, where Tudzierz's rich, warm cantabile tone and well-measured intonation are so well supported by Kończal's empathetic piano accompaniment. The sleeve-note makes the following comment on the Sonata as a whole: … 'this piece should be considered a mature composition, displaying the full spirit of romanticism'. This would certainly seem to apply to this charming Andantino. The Finale, marked Allegro brillante e molto grazioso, is a cheerful, light-hearted, and sunny creation, where the composer gets a lot of mileage out of the piano's opening accompaniment figure. There a fair degree of contrast in terms both of tempi, and emotional content, but that little accompaniment-figure is never far away, also providing linking material when required. However, just like any experienced jockey, Wieniawski senses exactly the right moment to give his horse free rein, once the winning post is in sight, and the little surprise semitone shift in the last few seconds is a well-tried, but nevertheless very effective tactic in contributing to a really exciting conclusion.

This first volume of Wieniawski's chamber music ends with Pensée fugitive, originally a piano miniature typical of the time, and a title used simultaneously by a number of other composers. As the melody was already in the lower voice, the present arrangement for cello and piano, discovered in the archives of the Royal Music Conservatory's Library in Brussels, seemed only a short step away.

It opens very much in the style of a Mendelssohn Song Without Words, an Andante cantabile in the key of D flat major, though this has been transposed up a semitone to the far more string-friendly key of D major. The sleeve-notes describe the piece as 'this volume's crowning glory'. True it's the last piece on the CD, but at little more than two minutes, and sounding somewhat like an homage to the earlier German composer, I would have to disagree with this. I think the previous Cello Sonata is far more deserving of the title, and, if it had been up to me, I would have reversed the running order, so that the CD ended on a real high note. Be that as it may, it's still the same duo from the Sonata, so I have absolutely no concerns at all about the simple effectiveness of the playing, which portrays every aspect of Wieniawski's miniature to perfection.

The CD is close-miked, and consequently very immediate in terms of presence. The sleeve-note outlines the rationale of this new series as 'the next stage of presenting all of Józef Wieniawski's works, showing the valuable, nowadays mostly forgotten, facets of his chamber music. It presents the composer as a notable creator of Polish music of his times, works that equal any of those produced by leading composers across Western Europe'. While I am largely at one with this statement overall, I just think I would have substituted 'some' for 'any' in the second sentence.

A series that is going to include each and every work of a composer in a particular genre will encounter difficulties, because even the best occasionally have an off-, or shall we say, less-good day. The knack is in balancing everything out across a number of issues, and all in all, Acte Préalable has achieved this with its first volume, largely down to the Cello Sonata, that really deserves far greater exposure on the concert platform, and in the recording studio.

Philip R Buttall

---
| | |
| --- | --- |
| | |
Donate and keep us afloat
Recordings of the Month
October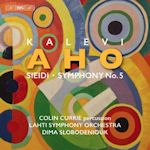 Aho Symphony 5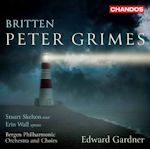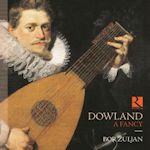 Dowland - A Fancy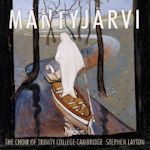 MÄNTYJÄRVI - Choral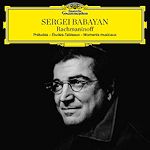 Rachmaninov_ Babayan
September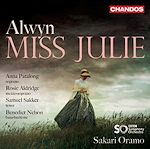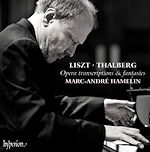 Opera transcriptions & fantasias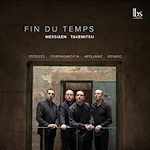 TAKEMITSU MESSIAEN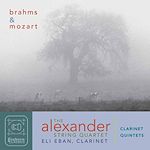 Mozart Brahms
Clarinet Quintets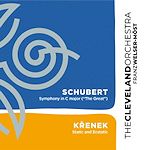 Schubert Symphony 9
August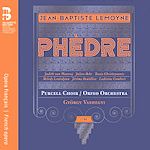 Jean-Baptiste LEMOYNE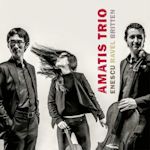 Enescu Ravel Britten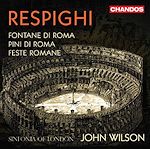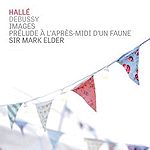 Debussy Images etc.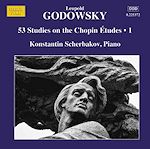 53 Studies on Chopin Études 1
Konstantin Scherbakov (piano)