paid for
advertisements

<!- Forgotten to FEb 2023-->
FOGHORN Classics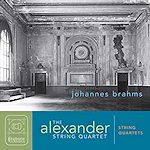 Brahms String Quartets

All Foghorn Reviews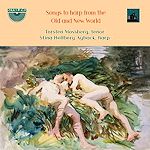 Songs to Harp from
the Old and New World

all Nimbus reviews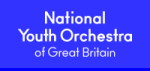 Follow us on Twitter
Editorial Board
MusicWeb International
Founding Editor
Rob Barnett
Editor in Chief
John Quinn
Contributing Editor
Ralph Moore
Webmaster
David Barker
Postmaster
Jonathan Woolf
MusicWeb Founder
Len Mullenger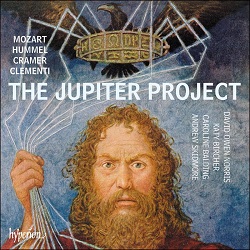 Support us financially by purchasing this from
Wolfgang Amadeus MOZART (1756-1791)
The Jupiter Project
Die Zauberflöte, K620: Overture (arr. Hummel) [6:52]
Piano Concerto No. 21 in C, 'Munich version', K467 (arr. Cramer, 1836) [28:42]
Le Nozze di Figaro, K492: Overture (arr. Hummel) [4:47]
Symphony No. 41 in C, K551 'Jupiter' (arr. Clementi, 1822) [39:30]
David Owen Norris (piano); Katy Bircher (flute); Caroline Balding (violin); Andrew Skidmore (cello)
rec. 2018, Cooper Hall, Frome, UK
HYPERION CDA68234 [79:49]

Firstly, let me quote from my colleague Brian Wilson's review of the equivalent download (although in that format it also offers the Piano Concerto No. 21 in its 'London version'): "This recording arose from the research project 'Jupiter: Mozart in the nineteenth-century drawing room', led by Professors Mark Everist and David Owen Norris at the University of Southampton, and funded by the Arts and Humanities Research Council". Like our family, Brian attended chamber concerts at the Holywell Music Rooms, Oxford.

I've heard Mozart's reduced arrangements of some of his piano concertos 11-14. For example there's a fine recording of No. 12 with Brendel and the Alban Berg (EMI Classics 7243 5 56962 2 9). These were to be played at home or for a modest audience, where an orchestra was not available. It must have been a great introduction to hearing these splendid and life-affirming works when there was no alternative. This goes to the crux of these arrangements today: the orchestral originals are so familiar and most collectors will have several versions unless they have an aversion to Mozart.

Firstly, the positives and with such fine musicians, there are many. The playing is excellent throughout and the four players blend well as an ensemble. The sound, on CD, is superb and captures the instruments well.

Slight reservations began to creep in with the wonderful Die Zauberflöte Overture. I found the forte-piano somewhat overbearing and the distinctly menacing charm of the original was somewhat dissipated. What is left is very pleasant chamber music. However, on subsequent playings, I was much more comfortable with the sound-world and enjoyed hearing these very familiar pieces in fresh clothes. The Nozze di Figaro overture seemed to be even more successful.

I've heard both of these very adaptable overtures played by brass bands and very effective they are too. As my son pointed out arrangements were at one time common on the streets of Salzburg and Vienna. Figaro seems to me very winning with this combination and this foretaste well conveys the music's anticipation and excitement. Hummel was a first-class writer for the piano and has a thorough control of the medium. I really enjoyed this. I should point out that this version, though not slow, would find one's egg fairly well boiled. Its nick-name is the egg-timer.

With Piano Concerto No 21 in C major, only the "Munich version" is on the CD but one version is fine for most listeners. As with all the performances here, the playing is top class but I feel too much of the 'tapestry' of this work is lost. I certainly don't want a "Dresden china" approach. One of my favourite versions is that by the unique Dinu Lipatti who was certainly forceful. Try out the slow movement from the Hyperion site and see what you think. It has a certain quality but again I have a slight problem with the forte-piano, however expertly it is played.

The final work on the CD is the Jupiter, Mozart's final Symphony. Does the work's final music, with quotations of works never to be completed, imply that he had a premonition there would be no more? In the admirable notes, there is a comment that Mozart's symphonies are eminently suitable for a smaller ensemble. The Jupiter is a work that I love more than any Mozart Symphony apart from 29 and 39, my late dad's favourites. In this Hyperion version memories of Beecham and Jeffrey Tate are not erased but this is a lovely performance in its context. This disc is not for the newcomer to Mozart, but it is great for those who have the classic recordings. The symphony's slow movement, Andante cantabile, is special and the players capture its raw emotion very effectively. The Minuetto: allegretto goes very well and the finale is a roaring success. With 79 minutes on the CD, (some older machines may have a problem with the end of the finale) this is exceptional value.

I approached this CD with some preconceptions and I'm unsure about the title. Also the cover picture doesn't convey Mozart to me. Giving myself sufficient time to "get into" the medium led to a rewarding listen. This is certainly an original and exciting alternative gift for a Mozartean.

David R Dunsmore

Previous review: Brian Wilson

Stylish and original arrangements, skilfully performed and well recorded.

---
| | |
| --- | --- |
| | |
Donate and keep us afloat
New Releases


<!- cpo end March 2023 --> all cpo reviews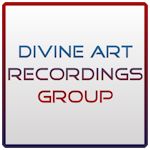 Click to see New Releases
Get 10% off using code musicweb10
All Divine Art reviews
<! apr 12 months Nov 22 - Oct 23 -->