paid for
advertisements

<!- Forgotten to FEb 2023-->
---
100th birthday of Mieczyslaw Weinberg on December 8, 2019.
Renate Eggbrecht has recorded all 3 violin Sonatas
All Troubadisc reviews
FOGHORN Classics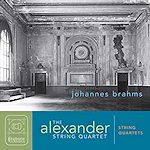 Brahms String Quartets

All Foghorn Reviews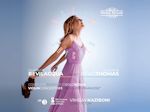 Clarissa Bevilacqua plays
Augusta Read Thomas
all Nimbus reviews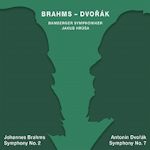 Brahms 2 Dvorak 7
all tudor reviews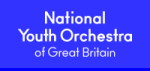 Follow us on Twitter
Editorial Board
MusicWeb International
Founding Editor
Rob Barnett
Editor in Chief
John Quinn
Contributing Editor
Ralph Moore
Webmaster
David Barker
Postmaster
Jonathan Woolf
MusicWeb Founder
Len Mullenger
Discs for review may be sent to:
Jonathan Woolf
76 Lushes Road
Loughton
Essex IG10 3QB
United Kingdom

jonathan_woolf@yahoo.co.uk
---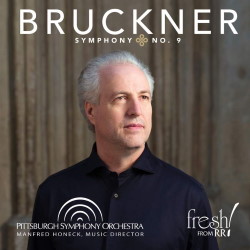 Support us financially by purchasing this from
Anton BRUCKNER (1824-1896)
Symphony No. 9 in D minor WAB 109
Pittsburgh Symphony Orchestra/Manfred Honeck
rec. 2018, Heinz Hall for the Performing Arts, Pittsburgh, USA
REFERENCE RECORDINGS SACD FR-733 [63:12]

The appearance of a recording from Manfred Honeck and his crack Pittsburgh players remains a relatively rare occurrence. He has been music director of the orchestra for around a decade but there appear to be just fifteen or so discs documenting this profoundly impressive relationship of which just nine are on the Reference Recordings "Fresh!" label. So it would seem, not for Honeck a mad dash to knock out various cycles of major symphonies on major labels with a variety of major orchestras - I might just be thinking of Andris Nelsons when I write that - Honeck subscribes to a more old fashioned approach when conductors judiciously chose repertoire about which they felt they had something worth saying.

Now I am a sucker for a good 'complete edition' of anything but I have to admire Honeck's approach and the proof of its success is in the fact that in my experience each and every one of his discs are genuinely exceptional. I listened to this recording's SACD stereo layer and it is quite sensationally fine. The sound picture feels remarkably natural and unforced with a sense of being in the best seat in the house. Although taken from concert performances - presumably with some rehearsal session patching - there is a complete absence of any audience noise whatsoever. Aside from the many interpretative insights, Honeck has restored the Pittsburgh Orchestra to its position as one of America's very finest ensembles and, alongside the state of the art engineering from Reference, he is creating a library of recordings that will stand the test of the ages.

This new recording of Bruckner's Symphony No.9 is just such a triumph. This is an epic interpretation heroically played. Modern orchestral players are routinely unphased by Bruckner's often unforgiving writing but even allowing for that high bar of excellence I am not sure I have ever heard this work played with such ease. The endlessly awkward string figurations are played with perfect unanimity with even the string tone and vibrato being perfectly matched across the sections. The Pittsburgh brass is simply thrilling but again remarkable in the way the tone of the brass choir expands without the sound hardening or feeling forced or effortful. If one subscribes to the notion that Bruckner wrote for the orchestra as a kind of giant cathedral organ of a hundred players this might just be the performance to support the theory.

Honeck's approach to the work is not radical in any extreme sense. We are given the 'traditional' three movement/truncated version. He conceives the entire work very specifically as an expression of his faith in God with representations of heaven and the underworld. Curiously, in his superbly written and wonderfully detailed liner note, Honeck makes little mention of the incomplete finale and offers no reason why he [Honeck] chose not to use one of the many completions now available. Through simple familiarity I have to say I find this three movement version deeply satisfying and, interested though I am to hear versions of the 4th movement, I never feel deprived when it is missing. Overall, Honeck favours tempi in the two outer movements that sit towards the slower more expansive range of 'standard' timings - although nowhere near the near-stasis Giulini achieved with the Vienna PO. Conversely, his central Scherzo is relatively fast. My introduction to this work was the famous Bruno Walter recording on CBS/Sony. The pick-up Columbia Symphony Orchestra are a far less finessed instrument than the modern day Pittsburgh colleagues but I still find much to admire and enjoy in that version. Another version I always return to with pleasure - Gunter Wand and his NDR orchestra is actually quite close in overall timings to Honeck but partly due to the recording and partly due to the conductor's approach, there is a sense that Wand is less deliberately weighty in his approach but his pacing of Bruckner's music in particular is predictably remarkable. It might be said that Honeck sits somewhere midway between the lithe earthy swiftness of a Heinz Rogner and his Berlin Radio SO and the rapt celestial visions of the aforementioned Giulini. I like both Rogner and Giulini but it has to be said that their relatively extreme versions do come at a price. In no way is Honeck a middle-of-the-road compromise but he does manage to capture the best of both approaches.

For example the second movement scherzo - which Honeck characterises as a "mysterious spirit demon world" - is played with a kind of malevolent glee (helped in no small part by the phenomenal accuracy of the Pittsburgh strings' pizzicati) that I very much enjoyed. This is quite different from the hammering brutality of Walter who emphasises the jarring modernity of the harmony or the simply leaden Bernstein recording also in Vienna. I mention the latter because Honeck references himself as "fortunate" to have played the work with Bernstein in his note. For many that recording is the exemplar of why Bernstein was right not to have recorded much Bruckner[!] but clearly Honeck was privy to insights to which the CD listener is not.

The third - and here final - movement Adagio receives a quite magnificent performance. Here especially the Reference engineering allows so many subtle but significant details of the music's inner writing to be heard. Again the Pittsburgh brass are imperious producing an awe-inspiring wall of unforced perfectly balanced sound. Listening back to Walter again, I am not sure any performance achieves quite the sense of cataclysm and collapse that he does at the final climax where famously Bruckner writes chords containing all seven pitches of the harmonic minor scale [track 3 - 22:47] but Honeck is mighty and impressive. Honeck's essay on this movement alone runs to nearly 6 pages of the liner notes where he outlines his belief that the music is based - spiritually rather than literally - on the Agnus Dei from the Latin Mass. His fascinating argument is far too extended and detailed to cover here but it allows the listener to have a compelling insight into how a musician of Honeck's stature creates a narrative for his interpretation. There is no need to be aware of this before listening - the stature of this performance does not require any picturesque 'handles' but I found it a valid conception.

The closing minutes after the crisis and dissolution mentioned above are as rapt and visionary as I always find them to be. Again the poise and precision of the playing here giving the closing pages exactly the right sense of visionary ecstasy that surely Bruckner sought. Allied to the superbly engineered, unforced sophistication of the production, the fascinating insights of the liner and quite breath-taking playing of the Pittsburgh SO, this has to be a recording that forces itself towards the top of the list for those seeking a new version of this visionary work in state of the art sound.

Nick Barnard

Previous review: Michael Cookson

A recording that forces itself towards the top of the list.

---
| | |
| --- | --- |
| | |
Donate and keep us afloat
New Releases


<!- cpo end March 2023 --> all cpo reviews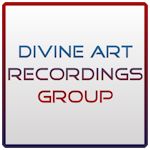 Click to see New Releases
Get 10% off using code musicweb10
All Divine Art reviews
<! apr 12 months Nov 22 - Oct 23 -->
Recordings of the Month
October 2022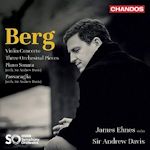 Violin Concerto Elmes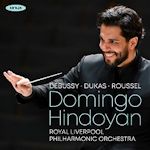 Debussy Jeux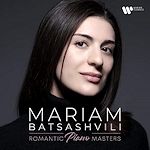 Romantic Piano Masters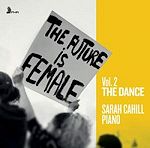 Volume 2 - The Dance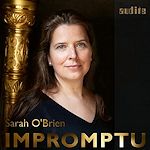 Complete Harp Impromptus
September 2022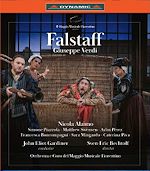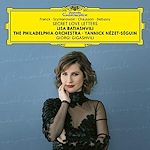 Secret Love Letters
Lisa Batiashvili