£11 post-free anywhere
Normal service resumed
---
Recordings of the Month
July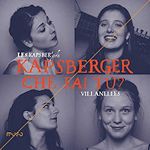 KAPSBERGER
Che fai tù? - Villanelles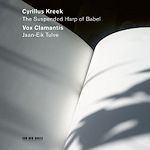 Cyrillus KREEK
The suspended harp of Babel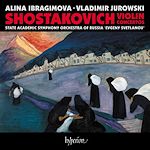 SHOSTAKOVICH
violin concertos - Ibragimova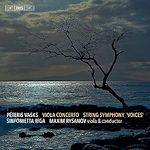 Peteris VASKS
Viola concerto - Maxim Rysanov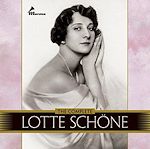 The Complete Lotte Schöne
June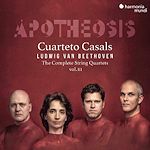 Beethoven String Quartets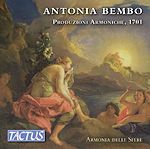 Produzioni Armoniche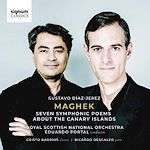 Seven Symphonic Poems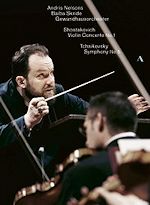 Shostakovich VC1 Baiba Skride
Tchaikovsky Symph 5 Nelsons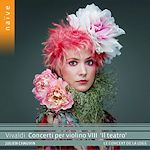 Vivaldi Violin Concertos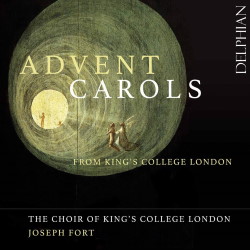 Support us financially by purchasing this from
Advent Carols
Michael Butterfield (organ)
Choir of King's College London/Joseph Fort
rec. 2019, All Hallows', Gospel Oak, Camden, London
DELPHIAN DCD34226 [64.55]

The season of Advent is about four weeks in length and is meant to be a time of preparation for Christmas but also for the Second Coming of our Lord and therefore of judgement. Nowadays this concept is not especially popular, so Advent, seemingly now launched by the dreaded Black Friday a few days previous, is becoming lost and forlorn - but not by the church, or perhaps I should say, not by its choral tradition. Any enlightened priest wants Advent Sunday or one of the days following it to be marked by its special flavour before the round of carol services starts about December 5th. Gone are the days when a clergyman could chastise the choir for wanting the Nine Lessons and carol service to be before Christmas, as his preference was for some time in the 'real' Christmas season up to January 5th.

King's College London, whose choir has been singing services for over 150 years, has therefore a long- standing tradition of an Advent carol service which has to run for three nights to accommodate its popularity. If this recording is typical, their plan is traditional; that is, to mix the plainchant 'O' Antiphons with motets, hymns and readings (no readings are recorded on this disc). Since the sad, early death of David Trendell, Joseph Fort has emulated King's College Cambridge and commissioned or ensured that new music is represented and he has often turned to alumni of the college like Karensa Briggs to supply something fresh, as demonstrated by her thoughtful Gloucester Magnificat which fits in with the cherished tradition. Philip Moore's Sancte et sapienter, using the college motto (With holiness and wisdom) was composed especially for the 175th anniversary of the college. Joseph Rust's motet O Radix Jesse, which emerges beautifully from its preceding antiphon, was commissioned by Fort whilst he was working in Massachusetts.

You might therefore like to play the disc from start to finish and to help you Delphian supplies very clear texts with useful information and a detailed booklet essay by Andrew Stewart on the College and the choir, with colour photos and comments on each of the pieces, though unfortunately not presented in the order that you will hear them.

The 'O' Antiphons, which are given Latin titles like 'O Radix', are very ancient plainchants and a different one is set for each of the seven days before Christmas Day. For example, 'O Key of David' (O Clavis David) is set for December 19/20 and 'O Virgo virginum', which preceded the Magnificat, for December 23rd. They are sung in English and divided between the male and female voices.

Especially telling is that the disc ends magically with Hildegard's setting of O frondens virga, reminding us that at Christmas Christ "comes forth like the dawn".

The recording has atmosphere and intimacy but was not recorded in their College Chapel; you may, however, detect a little background hiss in some of the quieter passages. The choir has excellent diction and totally reliable intonation although I find some of their vowels rather precious; for example, the word 'Rejoice' comes out as 'Raijoice' However, if, like me, you get a little tired of the 'souped up' Christmas musical fare that often gets served up in new releases at this time of year, this disc will prove a perfect antidote and offer an ideal musical preparation for the Christmas season.

Gary Higginson


Contents
1. Advent Prose: Drop down ye heavens from above [4.46]
2. Giovanni Pierluigi PALESTRINA (1525-1594) Canite tuba [5.10]
3. Antiphon :O Sapientia [0.47]
4.Philip MOORE (b.1943) Sancte et sapienter [4.10]
5. Antiphon: O Adonai [0.50]
6. Orlando de LASSUS (c.1530-1594) Ad te Domine levavi [4.05]
7.Antiphon: O Radix Jesse [0.49]
8. Joel RUST (b.1989) O Radix Jesse [4.56]
9. Antiphon: O Clavis David [1.00]
10. William BYRD (1543-1623) Tollite portas [1.45]
11. Hymn: Lo! He comes with clouds descending [4.14]
12. Antiphon: O Oriens [0.44]
13. Cecilia McDowell (b.1951) Advent Moon [5.00]
14. Antiphon: O Rex Gentium [0.46]
15. George BENJAMIN (b.1960) 'Twas in the year that King Uzziah died [7.09]
16. Antiphon: O Emmanuel [0.45]
17. William BYRD Laetentur caeli [2.37]
18. Hymn: O Come, O Come Emmanuel [4.51]
19. Antiphon: O Virgo virginum [1.02]
20. Karensa BRIGGS (b.1991) Magnificat (Gloucester Service) [6.27]
21 HILDEGARD OF BINGEN (1098-1179) O frondens virga [2.56].

---
| | |
| --- | --- |
| | |
Donate and keep us afloat
New Releases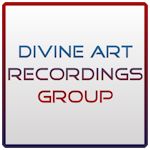 Click to see New Releases
Get 10% off using code musicweb10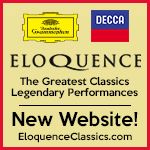 Special offer 50% off
15CDs £83 incl. postage


Follow us on Twitter
Editorial Board
MusicWeb International
Founding Editor
Rob Barnett
Editor in Chief
John Quinn
Seen & Heard
Editor Emeritus
Bill Kenny
MusicWeb Webmaster
David Barker
Postmaster
Jonathan Woolf
MusicWeb Founder
Len Mullenger