£11 post-free anywhere
Normal service resumed
---
Recordings of the Month
July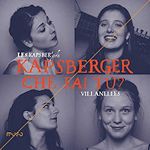 KAPSBERGER
Che fai tù? - Villanelles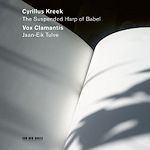 Cyrillus KREEK
The suspended harp of Babel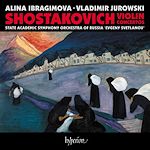 SHOSTAKOVICH
violin concertos - Ibragimova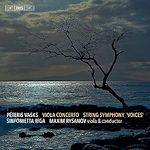 Peteris VASKS
Viola concerto - Maxim Rysanov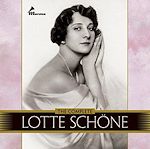 The Complete Lotte Schöne
June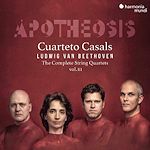 Beethoven String Quartets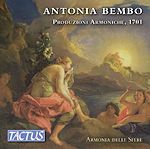 Produzioni Armoniche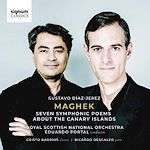 Seven Symphonic Poems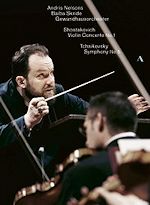 Shostakovich VC1 Baiba Skride
Tchaikovsky Symph 5 Nelsons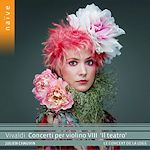 Vivaldi Violin Concertos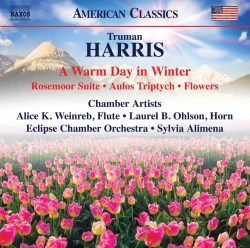 Support us financially by purchasing this from
Truman HARRIS (b1945)
Rosemoor Suite for flute, oboe, clarinet, bassoon and horn (2015) [12.12]
Aulos Triptych for four flutes and piano (2015) [8.47]
Concertino for Horn and Chamber Orchestra (2001) [16.49]
Flowers for flute, oboe, clarinet, bassoon and horn (2006) [7.48]
Sonata for Two Bassoons and Piano (2008) [14.33]
Concertino for Flute and Chamber Orchestra (2003) [15.21]
Eclipse Chamber Orchestra/Sylvia Alimena
rec. 2006-16
NAXOS 8.559858 [75.37]


This is a very useful compendium of Truman Harris' music of the 21st Century. I confess that he was previously unknown to me. Most of his active life has been spent as an orchestral bassoonist (he plays on the present disc), retiring in 2017 as assistant principal bassoonist of the National Symphony Orchestra as well as from the Eclipse Chamber Orchestra (itself drawn from the NSO, and for whom he was also composer-in-residence 2004-2014). His performing work included a period with the Capitol Woodwind Quintet – invaluable for chamber composition – as well as with the Fort Worth Symphony and Opera. He is working for a Master's degree in Computing Science. New pieces are available on his dedicated YouTube Channel in synthesised versions. As far as I can discover, this new disc is his only CD to date (my researches have not strayed beyond Harris' own website and YouTube).

The compositions here are much more worthwhile than his relatively low profile so far might have suggested. Unsurprisingly, he has a very keen ear for the textures and abilities of wind instruments – piano parts tend to be strictly accompaniment. The synthesised YouTube versions do not provide the same subtlety as the selection of works on the current disc. Somehow synthetic versions do not capture the characteristic sense of the amplification of human song and expression that accomplished wind players – as here – provide. There is a beguiling humanity to the programme. It is invidious to pick out a favourite, but I very much enjoyed the Aulos Triptych for four flutes and piano, whose three movements, 'Light and Color', 'Dreams of Fancy Places' and 'A Warm Day in Winter' are lyrical and very evocative. The two Concertinos, one for horn, the other for flute, are both highly enjoyable pieces, rather in the style of Lars-Erik Larsson's terrific set of Twelve Concertinos, Op.45 (available on BIS-CD-473/464). Neither concertino pushes musical boundaries and might have been composed at any time in the last century or so, but they reveal sensitive understanding of their chosen instrument's capabilities and are hugely enjoyable.

An interesting piece is the set of miniatures, Flowers, for flute, oboe, clarinet, bassoon and horn, from 2006. The six tiny movements – the longest is 'Tulip' at just under a minute-and-a-half – reveal all Harris' gifts of acute sensitivity.

Performances are as committed as we might hope – the wind soloists are drawn exclusively from the National Symphony Orchestra, with several playing also with the Eclipse Chamber Orchestra, and one senses the feeling of music-making among friends. Useful notes on the performances are provided by the composer, and recording quality is very fine – each line emerges clearly, as it should.

Michael Wilkinson

Soloists
Alice Kogan Weinreb (flute)
Aaran Goldman (flute)
Carole Bean (flute)
Leah Arsenault Barrick (flute)
Nicholas Stovall (oboe)
Paul Cigan (clarinet)
Truman Harris (bassoon)
Sue Heineman (bassoon)
Steven Wilson (bassoon)
Laurel Bennert Ohlson (horn)
Audrey Andrist (piano)

Recording details
George Washington Masonic National Memorial, Alexandria, Virginia, 24 October 2006, 22 October 2007; Dekelboum Concert Hall, Clarice Smith Performing Arts Center, University of Maryland, College Park, Maryland, 15 April 2009, 28 September 2016, 17 October 2016.

---
| | |
| --- | --- |
| | |
Donate and keep us afloat
New Releases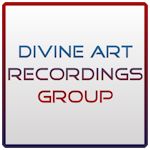 Click to see New Releases
Get 10% off using code musicweb10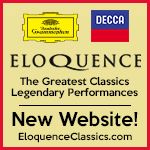 Special offer 50% off
15CDs £83 incl. postage


Follow us on Twitter
Editorial Board
MusicWeb International
Founding Editor
Rob Barnett
Editor in Chief
John Quinn
Seen & Heard
Editor Emeritus
Bill Kenny
MusicWeb Webmaster
David Barker
Postmaster
Jonathan Woolf
MusicWeb Founder
Len Mullenger