paid for
advertisements

<!- Forgotten to FEb 2023-->
---
100th birthday of Mieczyslaw Weinberg on December 8, 2019.
Renate Eggbrecht has recorded all 3 violin Sonatas
All Troubadisc reviews
FOGHORN Classics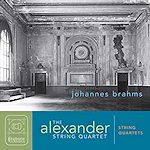 Brahms String Quartets

All Foghorn Reviews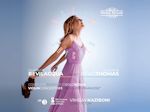 Clarissa Bevilacqua plays
Augusta Read Thomas
all Nimbus reviews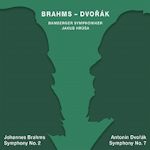 Brahms 2 Dvorak 7
all tudor reviews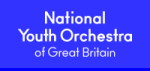 Follow us on Twitter
Editorial Board
MusicWeb International
Founding Editor
Rob Barnett
Editor in Chief
John Quinn
Contributing Editor
Ralph Moore
Webmaster
David Barker
Postmaster
Jonathan Woolf
MusicWeb Founder
Len Mullenger
Discs for review may be sent to:
Jonathan Woolf
76 Lushes Road
Loughton
Essex IG10 3QB
United Kingdom

jonathan_woolf@yahoo.co.uk
---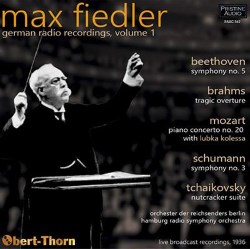 Max Fiedler (conductor)
German Radio Recordings - Volume 1
Johannes BRAHMS (1833-1897)
Tragic Overture, Op. 81 (incomplete) (1880 rev 1881) [12:00]
Wolfgang Amadeus MOZART (1756-1791)
Piano Concerto No. 20 in D minor, K.466 (finale incomplete) (1785) [26:54]
Pyotr Ilyich TCHAIKOVSKY (1840-1893)
Nutcracker Suite, Op. 71a (1892) [22:03]
Robert SCHUMANN (1810-1856)
Symphony No. 3 in E-flat major, Op. 97, "Rhenish" (finale incomplete) (1850) [27:48]
Ludwig van BEETHOVEN (1770-1827)
Symphony No. 5 in C minor, Op 67 (1807) [34:01]
Heinrich Steiner (piano)
Orchester der Reichsenders Berlin
Hamburg Radio Symphony Orchestra (Beethoven)
rec. 1936
PRISTINE AUDIO PASC547 [60:47 + 66:56]


Max Fiedler's compact discography has been immeasurably augmented via surviving broadcasts. Much relates to Brahms, the composer with whom his name is most often bracketed, such as the First Piano Concerto with Alfred Hoehn in a 1936 radio broadcast on Arbiter 160. There is a Brahms and Schumann disc on Music and Arts CD1092 and Pristine itself has been busy with its twofer devoted to the commercial Brahms legacy; see PASC 363 though other labels past and present have also delved into the studio inscriptions as well. These reviews will fill in biographical and interpretative matters.

Now Pristine ventures into the German radio recordings with this inaugural twofer covering the year 1936. Brahms' Tragic Overture is enveloped by a powerful hall acoustic with plenty of reverb. The reading is well-sprung, strong but not over-personalised or subject to metrical displacements or to reckless freedoms. There is breadth and nobility though sadly the performance is truncated, the music finishing at 11:54 with around two minutes still left on the clock, as it were. A similar situation occurs in the finale of Mozart's D minor Concerto, K466 with soloist Lubka Kolessa (1902-97), the Ukrainian who was, apparently, the last classical pianist to make Welte-Mignon piano rolls, in 1928. Her art can be pursued elsewhere – see for example Doremi DHR7743-5 where you'll find a live April 1936 broadcast recording of her with Fiedler in the C minor Concerto, K. 491. In the D minor the Orchester der Reichsenders Berlin make a luscious showing – perhaps rather too much so in the slow movement - and Kolessa proves a fine, assured guide, a few trivial slips aside, deploying the Hummel cadenza in the first movement. There's a loss of around 2 ½ minutes at the end of the finale. These torsos are regrettable, but I am sure collectors would rather have the large amount that does remain rather than condemn what is missing, about which nothing very much can be done, in any case.

The first disc ends with Tchaikovsky's Nutcracker Suite, Op.71a which was given at the same radio concert as the Mozart. It's a strongly committed performance – Fiedler seems to have been incapable of slacking – and evocatively coloured. There is some surface scuffing on the shellac (not acetate or aluminum) discs but the frequency response is, in strong compensation, excellent – pizzicati are explosive, the spectrum is wide, the winds very forward.

It was Pfitzner who premiered Schumann First, Second and Fourth symphonies on 78 but Fiedler turned to the Rhenish in his December 1936 broadcast. It's a diverting reading; quite stately in places, powerfully rhythmic in others, sometimes reluctant to flow. For all that it is trenchant and emphatic, full of contrasts with an affectionately phrased scherzo. This too cuts off at 5 minutes into the finale. Yet it should be compared and contrasted with the First Symphony broadcast performance preserved on Music and Arts given at the same all-Schumann concert. The final work is the small matter of Beethoven's Fifth, recorded at some point in 1936 – no specific date is noted in the track listing. This is the most striking and unanswerable example of Fiedler's propensity for rhetorical polemic in performance. This is a massive, outsize reading, notes stretched elastically in the opening movement, truculent outbursts in the slow movement; a reading, in short, of visceral intensity, surging power and torrid, almost operatic super-intensity. This is late nineteenth-century performance practice that makes both Furtwängler and Mengelberg seem positively rectitudinous. The Hamburg Radio Symphony Orchestra reading is, fortunately, complete.

Fiedler (1859-1939) is an important figure who was, along with Weingartner, a direct link to Brahms on disc. There will be one more release in this series that will present the remaining broadcast survivors, other than those already issued by other labels. There are some inevitable frustrations in regard to lost music, but no one seriously interested in conductors of Fiedler's generation can afford to miss this release.

Jonathan Woolf

Recording details
Brahms – 17 April 1936
Mozart – 26 October 1936
Tchaikovsky – 26 October 1936
Schumann – 11 December 1936
Beethoven – 1936, no date given

Note
Last week, Pristine received this message from Noel Klauser regarding our recent Max Fiedler German Radio Broadcasts set (PASC 547): "I would just like to draw to your attention that the pianist who plays Mozart KV 466 on your Max Fiedler release is not Lubka Kolessa: this mistake was made many years ago in an article about Fiedler, published in a magazine about historical recordings. If you check the radio listings and the RRG gramophone catalogue (something that the Germans were meticulous about), you will find that the pianist was most definitely Heinrich Steiner." Further inquiries made to the archive which holds the original recordings verified this, and also gave a corrected broadcast date of December 5, 1937. The mistaken attribution will be corrected on future copies. Those who currently own the CD set can print out a corrected cover and inlay card by downloading the artwork from the webpage on the Pristine website devoted to this release.

---
| | |
| --- | --- |
| | |
Donate and keep us afloat
New Releases


<!- cpo end March 2023 --> all cpo reviews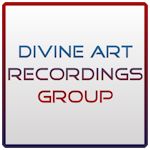 Click to see New Releases
Get 10% off using code musicweb10
All Divine Art reviews
<! apr 12 months Nov 22 - Oct 23 -->
Recordings of the Month
November 2022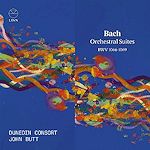 Bach Orchestral Suites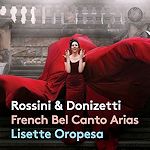 October 2022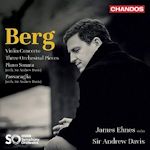 Violin Concerto Elmes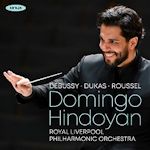 Debussy Jeux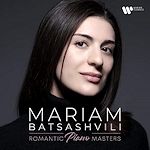 Romantic Piano Masters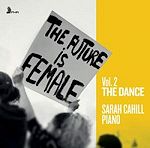 Volume 2 - The Dance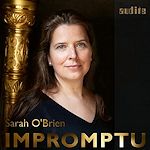 Complete Harp Impromptus