paid for
advertisements

---
100th birthday of Mieczyslaw Weinberg on December 8, 2019.
Renate Eggbrecht has recorded all 3 violin Sonatas
FOGHORN Classics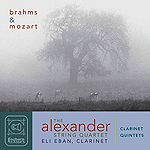 Mozart Brahms
Clarinet Quintets

New Releases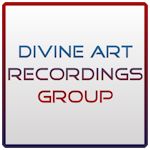 Click to see New Releases
Get 10% off using code musicweb10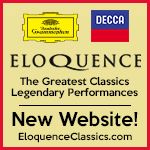 Special offer 50% off
15CDs £83 incl. postage


Follow us on Twitter
Editorial Board
MusicWeb International
Founding Editor
Rob Barnett
Editor in Chief
John Quinn
Seen & Heard
Editor Emeritus
Bill Kenny
MusicWeb Webmaster
David Barker
Postmaster
Jonathan Woolf
MusicWeb Founder
Len Mullenger
---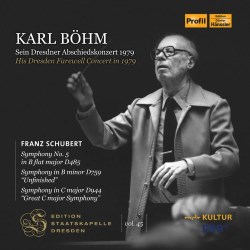 Support us financially by purchasing this from
Franz SCHUBERT (1797-1928)
Karl Böhm – His Dresden Farewell Concert in 1979
Symphony No. 8 in B minor, D759 'Unfinished' (1822) [23:25]
Symphony No. 9 in C major, D944 'Great' (1825) [50:31]
Audience address at close of concert by Karl Böhm [1:18]
Symphony No. 5 in B flat major, D485 (1816) [25:45]
Extracts of two Richard Strauss works with spoken commentary by Karl Böhm [20:23]
Staatskapelle Dresden/Karl Böhm
rec. Dresden, Germany: 1942, Steinsaal, German Hygiene Museum (Symphony 5), 1979 live, Kulturpalast (Symphonies 8 & 9)
Edition Staatskapelle Dresden, volume 45
PROFIL EDITION PH19023 [46:12 + 75:18]

This is volume 45 of Edition Staatskapelle Dresden: 'Karl Böhm – His Dresden Farewell Concert in 1979'. Böhm's lengthy association with the Staatskapelle Dresden was established in 1934, and (including some interruptions) ended with his final concert with the orchestra, given in 1981 at Paris.

Böhm conducts here Schubert's three symphonies, recordings of radio broadcasts thirty-six years apart. The first CD contains a 1942 studio recording of the Fifth Symphony, and a twenty-minute excerpt 'Karl Böhm on Karl Böhm' taken from 'The musical self-portrait of 6th October 1956' recorded by Norddeutscher Rundfunk. The excerpt includes the Waltz sequence from the Rosenkavalier Suite from 1938, and the Finale from the opera Daphne, sung by soprano Margarete Teschemacher in the title role from 1939. Böhm speaks in German, but an English transcription can be found in the booklet.

The second CD contains both the Eighth and Ninth Symphonies (using the English numbering system) recorded live in 1979 at the original Kulturpalast; it has recently reopened after extensive renovation. This was Böhm's first concert with the Staatskapelle in thirty-five years – in 1943 he was general music director – and his farewell concert in Dresden. Also included is Böhm's address to the audience, in German, during the applause at the end of the concert. These Kulturpalast recordings produced by Rundfunk der DDR use magnetic tape. I am pretty sure this particular 1979 live recording of the Ninth has been released and reissued previously on Deutsche Grammophon. An experienced Schubert conductor, Böhm recorded for that label a complete set of Schubert symphonies in 1963-1971 with the Berliner Philharmoniker at Jesus-Christus-Kirche, Berlin.

When Karl Böhm died in 1981 at Salzburg (he had been rehearsing Strauss' Elektra), just shy of his eighty-seventh birthday, the music world lost a major figure in the Austro/German tradition that included such renowned conductors as Karl Muck, Wilhelm Furtwangler, Erich Kleiber, Clemens Kraus and Bruno Walter. In 1931, the Graz-born Böhm was appointed music director at Hamburgische Staatsoper. He served until 1934 when he left for the prestigious position at Dresden. As general music director at Dresden, Böhm had seized the opportunity to succeed Fritz Busch. Although not Jewish, Busch was ardently opposed to Nazi ideology, and had been subject to a hostile and humiliating dismissal from his Dresden post, considered politically unsuitable by Hitler's National Socialists. During the years 1934-1943 Böhm conducted almost seven hundred opera performances, including premieres of Strauss's Die schweigsame Frau and Daphne. This period was considered a golden age for Dresden by many music historians, although it was unshakeably linked to the rule of Hitler's Third Reich, from which Böhm significantly benefited. This complicity with the Nazi regime is an emotive subject that still adversely affects Böhm's reputation today. Böhm became one of an exclusive group serving concurrently as general music director of both the Sächsische Staatskapelle Dresden and the Sächsische Staatsoper Dresden. Writer Michael H. Kater has described Böhm taking the Dresden post as "extreme career opportunism at the expense of personal morality." It was predominantly during his Dresden years that Böhm sealed his reputation as one of the foremost conductors of Austro/German repertoire, and was widely recognised as a specialist in Mozart and Richard Strauss.

A product of Schubert's youth, the Fifth Symphony was written in 1816. Schubert scored it for his smallest orchestra, dispensing with clarinets, trumpets, timpani, and including just one flute and two horns. Michael Ernst in the booklet notes succinctly describes the score as a "Perfected juvenile work". Böhm directs the Staatskapelle Dresden with a sense of ease and assurance, and a natural flow. This is a forthright and uplifting, sun-lit performance – not the deliberate, rather overcast performances one can occasionally encounter. My highlight is the second movement Andante that evokes a warm and comforting Romantic scene. It is so reassuring, and everything feels just right. This valuable 1942 studio recording from the Reichs-Rundfunk-Gesellschaft at Steinsaal in the Hygiene Museum is thought to be the Staatskapelle's earliest recording on Magnetophone, the technique that replaced fragile wax discs. Although I tend to prefer modern digital recordings, the sonics on this remastered recording are very respectable for its near eighty years. Not surprisingly, there is some unevenness to the sound, occasional over-brightness in the woodwinds and some sourness in the strings but nothing to detract too much from the performance. On track four I have detected what sounds like an edit/glitch occurring at point 4:29.

Schubert's Eighth Symphony 'Unfinished' remains an enigma. Why Schubert left only two movements complete is one of the most perennial mysteries of classical music. Renowned Schubert authority, the late conductor Nikolaus Harnoncourt (1929-2016), expressed the view that "The work is perfect. I cannot imagine that anyone can continue playing after the end of the second movement." Under Böhm's baton, the internal balance of the Staatskapelle feels ideal. The playing is never overstretched, it allows plenty of time to breathe, and provides such warm-toned textures in this glorious masterwork. During this performance, I was reminded of the quintessential Romantic expression of the evocative landscapes by painter Caspar David Friedrich and his contemporaries.

Schubert's final symphony, the Ninth Symphony known as the 'Great' C major, is widely regarded as one of the pinnacles of the great classical symphonic tradition. A decade after Schubert's death, Robert Schumann unearthed the score amongst the manuscripts of Ferdinand Schubert. Harnoncourt enthusiastically expressed his view of the 'Great' C major as "an immense structure in which Schubert reinvents the symphony". What stands out in Böhm's interpretation is the unerring focus and urgent forward momentum throughout this symphony of heroic proportions; everything it so well moulded together. This is a big-boned performance, underpinned by the sonorous low strings which are noticeable right from the early pages of the opening movement, but there still is an abundance of uplifting spirit. One notes the performance of the Andante with its undertow. It suggests dark foreboding yet contains on the surface a heartening evocation of, say, a woodland glade. Böhm's Finale: Allegro vivace just fizzes along with robust energy, and there is a nobility to the playing which is so rarely achieved.

In both the 'Unfinished' and the 'Great', I am drawn especially to the unfailing attractive tone and the lovely sheen of the violins, while the woodwind playing is first-class. In a remastering of live recordings, the engineering team at Rundfunk der DDR provide satisfying sound that has clarity, presence and impressive balance. There is some minor extraneous noise but nothing at all to detract from the quality of the performances. No applause has been left in after the 'Unfinished' but after the 'Great' there is an annoying early yell amid fierce applause which then continues into Böhm's audience address on the next track. The accompanying booklet is produced to the usual impeccable standard of the Edition Staatskapelle Dresden series. There are interesting essays on Böhm, one on each of the three symphonies, one explaining magnetic tape technology, and reproductions of archive photographs.

Schubert's symphonies are part of the Staatskapelle Dresden's performing tradition. They have released complete sets under Wolfgang Sawallisch, Herbert Blomstedt and Sir Colin Davis. There are numerous recordings of the symphonies, and the choice can be bewildering. I have listed below some of my particular favourite recordings. Throughout all these three symphonies the common factor is how assuredly the Staatskapelle respond to Böhm with remarkable levels of precision of ensemble performing, with an insight that is often thrilling and inexorably vital. One senses that the orchestra's tradition is a conviction to strive for continued excellence. There are leaner and cleaner articulated recordings from period instrument orchestras, and those employing historically informed practice, but few as rich, characterful and expressive as Böhm.

In the Fifth, Böhm's conducting of the Staatskapelle is a fascinating historical document but owing to its aged sound it would not be amongst my first choice recordings. Those are: one stunningly played by the Wiener Philharmoniker and Böhm in 1979 on Deutsche Grammophon, and Nikolaus Harnoncourt compellingly conducting the Royal Concertgebouw Orchestra live in 1992 on Warner Classics.

There are several recordings of the 'Unfinished' that I frequently play. One which I find eminently engaging for its expressive yet firmly controlled playing is the live 2014 Musikverein account from the Wiener Symphoniker under Philippe Jordan on the orchestra's own label. I also remain enamoured of the captivating 1975 account on Classics for Pleasure that Sir John Pritchard made with the London Philharmonic Orchestra, adopting a rather lighter-weight, classical approach. The present live account by Böhm with the Staatskapelle Dresden is top-drawer too, and joins my list of the finest recordings.

Among the recordings of the 'Great' – since its release in 2015 – my usual port of call is the beautifully played live account of unquenchable vitality by the Orchestra Mozart under Claudio Abbado on Deutsche Grammophon. In a live performance of such intelligence and integrity, Böhm with the Staatskapelle feels slightly weightier than Abbado but deserves comparison with the leading accounts. In the Fifth, 'Unfinished' and the 'Great,' worth considering are Böhm's engaging recordings with the Berliner Philharmoniker on Deutsche Grammophon. In both the 'Unfinished' and the 'Great', I admire the 1992 Lukaskirche, Dresden recordings, both noble and unaffected performances, conducted by Giuseppe Sinopoli also with the Staatskapelle Dresden on Deutsche Grammophon. Sinopoli made a significant impact whilst serving as chief conductor of the Staatskapelle from 1992 until his untimely death in 2001.

Admirers of Karl Böhm, Schubert and the Staatskapelle Dresden should relish this engaging Profil release in equal measure.

Michael Cookson

Contents
CD 1 [46:12]
1-4. Symphony No. 5 in B flat major, D485 [25:45]
rec. live 12th June 1942, Steinsaal, Hygiene Museum, Dresden
Magnetic tape recording by Reichs-Rundfunk-Gesellschaft (RRG)
5. Karl Böhm on Karl Böhm [20:23]
From: The musical self-portrait of 6th October 1956
Waltz sequence from Der Rosenkavalier Suite, TrV 227d (track 5, point 4:00-11:32)
rec. December 1938
Finale from Daphne, Op. 82, TrV 272 (track 5, point 15:02-20:22)
Margarete Teschemacher (soprano) - Daphne
rec. February 1939
From Edition Staatskapelle Dresden – Vol. 18 - Richard Strauss - Scenes from Operas
An English transcription of Karl Böhm's aural self-portrait (spoken in German) can be found in booklet on pages 50-52.
CD 2 [75:18]
1-2. Symphony No. 8 in B minor, D759 'Unfinished' [23:25]
3-6. Symphony No. 9 in C major, D944 'Great' [50:31]
7. Audience address by Karl Böhm (in German) [1:18]
In the closing applause at the end of his 'Concert of Farewell from the Staatskapelle Dresden' to the Dresden opera and concert audience.
rec. live 12th January 1979, Kulturpalast, Dresden
Magnetic tape recording by Rundfunk der DDR, Dresden station from the original sound carrier

Note
I wish to draw the collectors' attention to the Warner Classics set 'Karl Böhm – The Early Years – 1935-49' (review), part of its ICON series. The nineteen-CD set gathers together almost all the earliest recordings Böhm conducted for EMI (notably its German Electrola label) over the period 1935–1949 mainly in Dresden (fifteen CDs), and in Berlin, Vienna and London. Newly remastered, the set contains all the recordings that appeared in the much-admired series of Dresden-themed LP boxes that EMI released to commemorate Böhm's eighty-fifth birthday in 1979.

---
| | |
| --- | --- |
| | |
Donate and keep us afloat
Recordings of the Month
January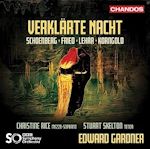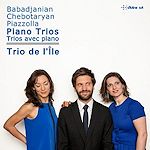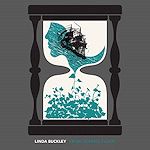 Linda BUCKLEY
From Ocean's Floor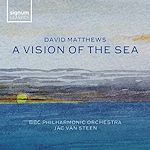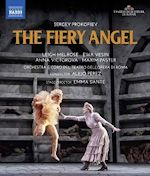 December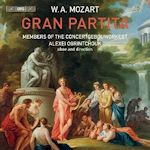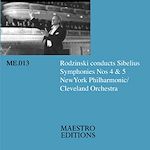 Rodzinski Sibelius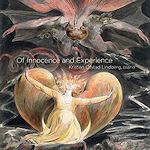 Of Innocence and Experience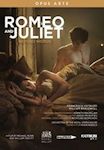 November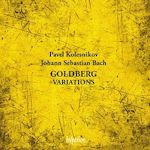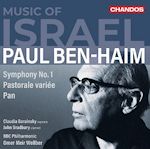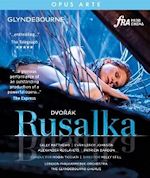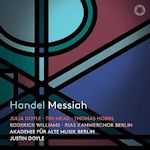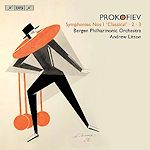 Symphonies 1, 2, 3