paid for
advertisements

<!- Forgotten to FEb 2023-->
FOGHORN Classics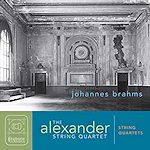 Brahms String Quartets

All Foghorn Reviews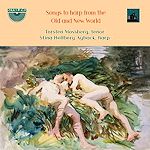 Songs to Harp from
the Old and New World

all Nimbus reviews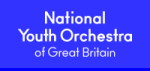 Follow us on Twitter
Editorial Board
MusicWeb International
Founding Editor
Rob Barnett
Editor in Chief
John Quinn
Contributing Editor
Ralph Moore
Webmaster
David Barker
Postmaster
Jonathan Woolf
MusicWeb Founder
Len Mullenger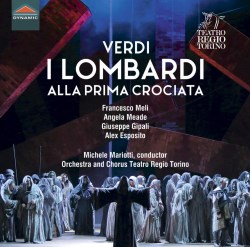 Support us financially by purchasing this from
Giuseppe VERDI (1813 – 1901)
I Lombardi alla prima crociata (1843)
Arvino – Giuseppe Gipali (tenor)
Pagano, Arvino's brother – Alex Esposito (bass)
Viclinda, Arvino's wife – Lavinia Bini (soprano)
Giselda, their daughter – Angela Meade (soprano)
Pirro, Pagano's steward –Antonio Di Matteo (bass)
The Prior of Milan – Joshua Sanders (tenor)
Acciano, tyrant of Antioch – Giuseppe Capoferri (bass)
Sofia, his wife – Alexandra Zabala (soprano)
Oronte, their son – Francesco Meli (tenor)
Orchestra and Chorus Teatro Regio Torino/Michele Mariotti
rec. live, Teatro Regio Torino, Italy, 17-22 April 2018
Libretto with English translation enclosed
DYNAMIC CDS7826.02 [75:24 + 59:05]

"The score of I Lombardi is like a waterfall partially hidden by rocks and various obstacles, whose stream gushes forth at some points but is obscured at others, never flowing evenly and distinctly." Those are the words of one of Verdi's biographers, Gino Monaldi, as quoted by Charles Osborne in his monumental The Complete Operas of Verdi" (Gollancz, 1969), who adds: "This is a fair comment. The finest pages of I Lombardi have that melodic beauty and creative energy which, by the time of Il trovatore, were to become Verdian characteristics. But much of the opera merely matches the crudity of Solera's historical imagination."

Other comments ate along the same lines, and the work has been rarely performed. But at the premiere at La Scala on 11 February 1843 it was a great success and several of the numbers had to be encored. The enthusiasm of the audience was roused, however, more by the topic than the music itself. The tremendous success with Nabucco the previous year, where those who struggled for the Risorgimento, the liberation of the Italian people from the Austrian rule and create a united Italy, felt they had got an ally in Verdi. Not least the prisoners' chorus became a symbol for this aim. In this new opera, dealing with the Lombards' Crusade to recapture the Holy City, which they do in the last scene, the people saw another parallel to their situation, more far-fetched perhaps, but the last act chorus O Signore, dal tetto nation (CD 2 tr. 12) is a kind of sequel to Va, pensiero, sull' ali dorate – melodically enticing, sung predominantly in unison. I have always liked it but Osborne dismisses it as speculative, and he has little positive to say about the other great chorus Gerusalem! Gerusalem! (CD 2 tr. 1), but at least he admits that Toye* found it impressive. I am more prone to share his opinion of Giselda's prayer in the first act, Salve Maria (CD 1 tr. 10), which he compares favourably with Desdemona's Ave Maria in Otello. And he points out several moments of great beauty and individuality and summarizes the Verdi of "his years in the galley": His standard of achievement varied widely during these years; even within individual operas passages of superb invention alternate with scenes that are crudely and hastily concocted" and adds "… Verdi was almost incapable of writing a dull page." It may be added that even the worst pages can be refined through outstanding playing and singing but, unfortunately, this doesn't happen on this recording.

To be fair the choruses – and this is as much a choral opera as Nabucco – are well performed and the orchestral playing is fully worthy of the occasion. There is no overture, just a short introduction with some thematic material to appear later in the opera, before the opening chorus brings us into the drama. There is however an orchestral prelude before the last tableau of act III (CD 2 tr. 7), unusual insofar as it has a featured violin solo. It could in fact have been the slow movement of a violin concerto. It is well played and the violin is heard also in the scene that follows.

When we come to the soloists I'm afraid the level of excellence is lower. The four central singers are certainly well inside their roles and they make the most of the dramatic opportunities, try to nuance the singing and there are several touching moments. Alex Esposito is an experienced actor and he sings off the words – in the final scene, when he is about to die, he is really moving but his tone is greyish and slightly unfocused. Angela Meade is a convincing Giselda, technically accomplished and has dramatic flair, but her tone is often shrill and unattractive at forte. As a compensation she manages some beautiful pianissimos. Francesco Meli, who was a very attractive lyric Elvino on the Virgin recording of La sonnambula that I reviewed very favourably ten years ago, has obviously taken on too many heavier roles since then and his tone is today strident, rather crude and his fortes up high wobbly. All this is very obvious in his great set-piece, the aria La mia letizia infondere in the beginning of the second act (CD 1 tr. 15), but he still gets the strongest ovations. The best of the four, but this is still a comparatively minor role, is actually Giuseppe Gipali's Arvino.

The live recording cannot be faulted and there is surprisingly little stage noise. Can it be recommended? For the dramatic conviction and for the choral singing, yes, but for solo singing on a higher level one has to look elsewhere. And elsewhere there isn't very much either. There are several live recordings, including one previous from Dynamic, and a couple of studio efforts. The most recent of those, Levine on Decca with Samuel Ramey, June Anderson and Luciano Pavarotti from 1996, I haven't heard but the cast is promising. Then there are two sets conducted by Lamberto Gardelli, without doubt a reliable Verdian. The oldest, a Philips recording from 1971, has Ruggero Raimondi, Cristina Deutekom and Plácido Domingo in the leading parts, while the Hungaroton recording from the 1980s, is my personal favourite, less starry cast but Kolos Kovŕts, Sylvia Sass and Giorgio Lamberti are admirable and Sass is far preferable to Deutekom.

Göran Forsling

* Francis Toye (1883–1964), author of Giuseppe Verdi: His Life and Music (1931).


---
| | |
| --- | --- |
| | |
Donate and keep us afloat
New Releases


<!- cpo end March 2023 --> all cpo reviews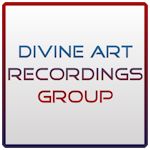 Click to see New Releases
Get 10% off using code musicweb10
All Divine Art reviews
<! apr 12 months Nov 22 - Oct 23 -->