paid for
advertisements

---
100th birthday of Mieczyslaw Weinberg on December 8, 2019.
Renate Eggbrecht has recorded all 3 violin Sonatas
FOGHORN Classics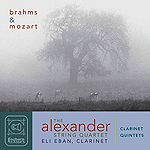 Mozart Brahms
Clarinet Quintets

New Releases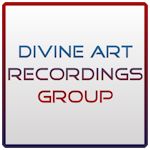 Click to see New Releases
Get 10% off using code musicweb10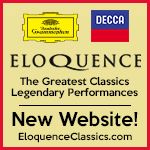 Special offer 50% off
15CDs £83 incl. postage


Follow us on Twitter
Editorial Board
MusicWeb International
Founding Editor
Rob Barnett
Editor in Chief
John Quinn
Seen & Heard
Editor Emeritus
Bill Kenny
MusicWeb Webmaster
David Barker
Postmaster
Jonathan Woolf
MusicWeb Founder
Len Mullenger
---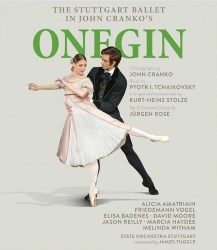 Support us financially by purchasing this from
Onegin
Ballet in 3 Acts (1965, revised 1967)
Music by Pyotr Il'yich Tchaikovsky, arr. Kurt-Heinz Stolze (1926-1970)
Choreography by John Cranko
Onegin: Friedemann Vogel, Tatiana: Alicia Amatriain, Lensky: David Moore, Olga: Elisa Badenes, Madame Larina: Melinda Witham, Nurse: Marcia Haydée, Prince Gremin: Jason Reilly
The Stuttgart Ballet
State Theatre Stuttgart Orchestra / James Tuggle
rec. live at the Opera House of the State Theatre Stuttgart, 3 and 5 November 2017
Filmed in Ultra High Definition
Picture format: 1080i / 16:9
Sound format: PCM stereo / DTS-HD MA 5.1
Bonus: Stuttgart Ballet Talks
C MAJOR Blu-ray 801304 [198 mins]


From 1961 until his death in 1973 John Cranko, one of the mid-20th century's greatest story-telling choreographers, was director of the Stuttgart Ballet. His highly successful tenure raised the company's international profile (the so-called 'Stuttgart Ballet miracle') and witnessed the creation of several striking and well-regarded productions that have endured ever since. Perhaps the best known is Onegin, derived from Alexander Pushkin's poem and strongly influenced by Tchaikovsky's operatic treatment of the same story. It has remained one of the Stuttgart company's calling cards to this day and is, it is said, in the repertoire of no less than 35 ballet companies worldwide.

Like several other successful 20th century ballets, Onegin eschews the music of its own time in favour of recycling and adapting that of an earlier era. Cranko's original intention had been to rework Tchaikovsky's operatic score. That plan, of course, would have capitalised on the fact that the opera already contains several scenes featuring music for dancers – notably the famous waltz and polonaise. Moreover, one can only imagine the emotional impact of the glorious melodies of the famous 'Letter scene' if they had been refashioned into, let's assume, a romantic pas de deux.

The plan to adapt the opera's music was, however, ultimately abandoned at the order of theatre management and Cranko instead commissioned conductor Kurt-Heinz Stolze to create a new ballet score. Stolze stuck with the idea of adapted Tchaikovsky, though this time the material was selected from a variety of piano pieces, orchestral works and other operas. Many of them are at least half-familiar and all are unmistakeably from the composer's pen. Thus, even someone who hasn't seen the ballet before will probably find its musical idiom – if not the very notes themselves – quite familiar.

Anyone who knows the more famous operatic treatment will have no difficulty recognising the story, though it's worth noting that Cranko does somewhat change its focus. Enjoying a particularly close working relationship with Stuttgart Ballet's prima ballerina Marcia Haydée, he planned to create a vehicle to showcase her talent. As a result, while the character of Onegin is left pretty much one-dimensional and his motivation rendered even more opaque than usual, Tatiana's role is enhanced. Thus, for example, in an unexpected addition to the familiar plotline we find her and her sister Olga playing major roles as would-be peacemakers at the Onegin/Lensky duel.

At just 96 minutes or so in length, Onegin certainly doesn't dawdle when it comes to telling its story. Anyone who finds Petipa-style balletic divertissements a trial need not worry here: while it's certainly true that there are episodes where the corps de ballet is, both literally and figuratively, having a ball, at the same time you'll invariably also spot the principals in the background, taking the opportunity to engage in some dramatic action – if only the swapping of surreptitious glances across a crowded room. Increasingly concentrated and intense, the narrative builds to one of ballet's most emotionally powerful climaxes, right up there with Romeo and Juliet, as Tatiana rejects Onegin, tears up his letter and breaks down, after his departure, in complete mental and physical collapse. Incidentally, if you ever need proof that even the greatest of artists can suffer off-days, just consider that Cranko's original intention had been to follow that up that fist to the emotional solar plexus with an anticlimactic scene of Tatiana putting her children to bed!

In the recorded performance that we have here, the principal dancers are well able to deliver Onegin's dramatic impact. Alicia Amatriain conveys Tatiana's various incarnations as dreamy bookworm, infatuated adolescent and sophisticated aristocratic wife – an Austenesque journey, if you like, from sensibility to sense - very effectively and her expertly controlled and technically assured dancing invariably tells us what's going on under the character's skin too. Until his emotional moment of truth in the final scene, Friedemann Vogel, whom I much admired in the La Scala recording of Glazunov's Raymonda (review) exhibits and maintains Onegin's cold and aloof carapace consistently and powerfully, although, through no fault of his own, it's left annoyingly unclear what his character's underlying motivation might be. One or two facial expressions at appropriate moments suggest that Onegin is perhaps the classic Victorian seducer of melodrama – but most of the time his detached demeanour and air of ennui suggest that he is a cynic who's simply bored with life altogether. When, however, the course of the plot does bring Vogel's character to emotional life in the final scene, the dancer gives it his considerable all as he pushes, pulls and drags Ms Amatriain around the stage.

The supporting cast bolsters the traditional looking production well and maintains the elevated technical standards of the principals. Elisa Badenes makes a vivaciously convincing Olga, pretty enough to snare Lensky in the first place but vacuously flighty enough to destroy his affection too. Unfortunately, Lensky himself, danced here by David Moore, suffers from Cranko's focus on the women dancers: another choreographer might have created something far more dramatic (or these days probably homoerotic) for Onegin and Lensky in the duel scene, but Cranko's interpolation of Tatiana and Olga into the proceedings takes matters in another direction entirely. Of the remaining featured roles, it's worth mentioning that the sisters' old nurse is played by Marcia Haydée herself – and she is given a very warm reception by the Stuttgart audience. The well-drilled corps de ballet portrays peasants or aristocrats as required with both enthusiasm and skill, while the orchestra plays with conviction under James Tuggles's idiomatic direction.

Michael Beyer's video direction is also well executed and ensures that we don't miss any of the important stage action. The picture image is sharp and the sound of very good quality. The disc presentation leaves, however, something to be desired as, in a particularly frustrating omission, there is no menu option beyond "Play" so that, for instance, you can't just jump straight to the last Act on demand but must fast-forward to it from the beginning of Act 1.

As I mentioned earlier, Onegin is a fast-moving ballet that lasts for just 96 minutes. There is, therefore, plenty of available space remaining on the disc for something else – "extras", "bonus material" or whatever the producers choose to call it. Sometimes on such occasions, of course, the attached "bonus" turns out to be no such thing at all. When, for instance, a disc of, let's say, Great pas de deux contains twelve randomly chosen examples and then labels an equally randomly selected thirteenth as a "bonus", it's just a case of misleading marketing that's falsely suggesting we're being offered an irresistible bargain. Here, however, we really are being given some extra material – to the extent, in fact, that, in a single uninterrupted chunk of 102 minutes, it's actually longer than Onegin itself. What we have is "Stuttgart Ballet Talks", a panel discussion marking not just the 50th anniversary of Onegin's premiere but also the 80th birthday of the ballet's original set and costume designer Jürgen Rose. Herr Rose is joined for the occasion by Reid Anderson - who danced in Onegin for Cranko, later staged the work for the National Ballet of Canada and was, at the time of this recording, Stuttgart Ballet's director - and Marcia Haydée who herself had been in charge of the company for two decades after 1976. It's a fascinating opportunity to hear Rose and the others recall some fascinating memories and anecdotes of Cranko, Onegin and theatrical life in general, with Reid Anderson taking the prize, I think, for a hilarious description of the perils of partnering ballerinas in blue dresses. I do, though, wonder somewhat cynically (it must be Onegin's influence) whether some viewers, deterred by the thought of 102 minutes of subtitled German conversation, might have preferred to see an extra track or two showcasing Cranko's choreographic style instead.

Even so, no-one should give anything but the very warmest of welcomes to this performance that offers us an opportunity to see one of the mid-20th century's most important and iconic ballets in its definitive original production.

Rob Maynard

Postscript: Onegin's climactic final pas de deux is set largely to music taken from Tchaikovsky's Francesca da Rimini. In 1966, only a year after the ballet's premiere, Alfred Hitchcock released his thriller Torn Curtain and, in what may be a complete coincidence or else an interesting case of artistic appropriation, one of its final scenes is set at a danced performance of the very same piece. According to Jack Sullivan (Hitchcock's music [New Haven, 2006] p. 287), Hitchcock had considered using Bartok's Concerto for orchestra or Boulez's Le Marteau sans maître for the sequence before rejecting them both in favour of Francesca da Rimini. The autodidact director is known to have taken a keen interest in the arts all his life: had he, I wonder, seen or heard of Cranko's Onegin?

---
| | |
| --- | --- |
| | |
Donate and keep us afloat
Recordings of the Month
January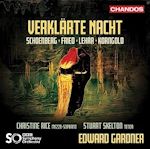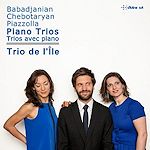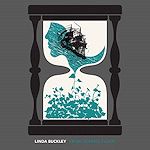 Linda BUCKLEY
From Ocean's Floor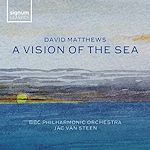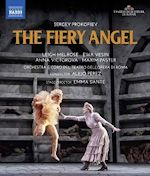 December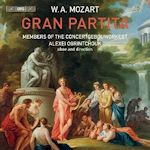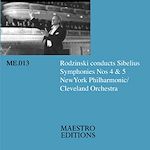 Rodzinski Sibelius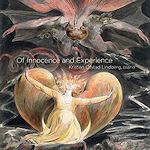 Of Innocence and Experience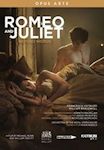 November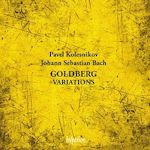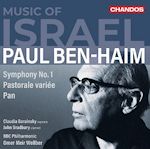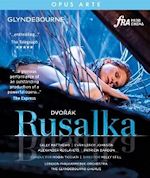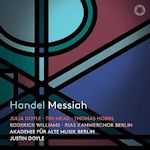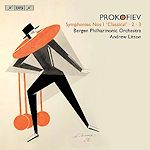 Symphonies 1, 2, 3