Yes we are selling
Acte Prealable again!

we also sell Skarbo


and Oboe Classics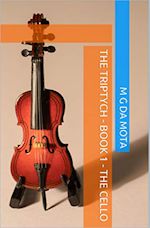 Book 1 Book 2 Book3
Mota The Triptych: -Website
Asmik Grigorian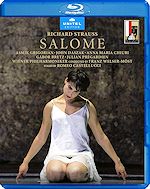 Breathtaking Performance
controversial staging
Review Westbrook
Review Hedley
Every lover of Salome should see this recording
Mullenger interpretation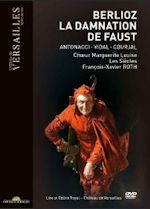 Vraiment magnifique!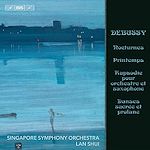 Quite splendid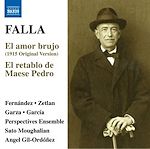 Winning performances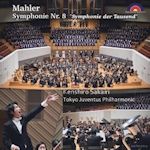 Mahler Symphony 8
a magnificent disc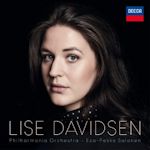 a huge talent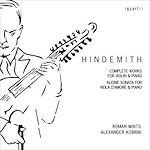 A wonderful disc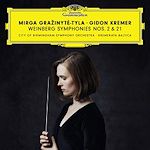 Weinberg Symphonies 2 & 21
A handsome tribute!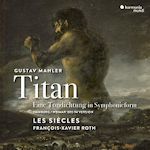 Roth's finest Mahler yet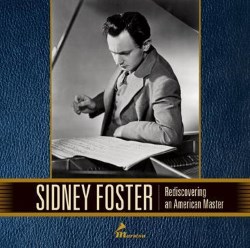 Sidney Foster (piano) - Rediscovering an American Master
rec. 1941-1974, various locations
MARSTON 57001-2 [7 CDs: 554:29]

I am astounded, listening to these live airings rescued from oblivion by the enterprising efforts of Marston Records, that the American pianist Sidney Foster never achieved the fame his artistry deserved. He was born in Florence, South Carolina in 1917. His music talents surfaced early. By the age of four he could pick out, by ear, melodies he had heard on the gramophone and radio. His family moved to Miami, Florida when he was eight. He began his first piano lessons with Earl Chester Smith. Such was his talent that he was given the opportunity to play for Josef Hofmann, the result of which was his admittance to the Curtis Institute at the age of ten, the youngest person to have been admitted there. His teachers were David Saperton and Isabelle Vengerova. After two years he left Curtis for a period, continuing his studies with Arthur Newstead in New York and Walter Goldstein in New Orleans, where his family had relocated. In 1934 he returned to Saperton at the Curtis, and graduated in 1938. Two years later he became the first winner of the prestigious Leventritt Award. His concert career was launched and, for the next four decades, he travelled the globe performing. Between 1952-1977 he was Professor of Piano at Indiana University. He contracted a disease of the bone marrow in 1962, which took its toll on his health over subsequent years. He died prematurely at the age of fifty-nine on February 7, 1977.

It is regrettable that the record industry sidestepped Foster. All we have in the way of commercial recordings are a couple of Mozart concertos and some Clementi sonatinas, set down for the Musical Heritage society – an American mail-order budget record label. Up until this release, some live performances taped at Indiana University appeared on a two-CD set Ovation to Sidney Foster put out by the International Piano Archives in 1993. This long overdue retrospective by Marston well and truly helps redress the balance. The performances, all documents of live events, derive from a variety of sources. In some cases it is pure luck that they have survived the passage of time. At Indiana University, for example, a single hanging microphone captured these events, with no one ever having in mind a future recording production. Other tapes, the cherished possession of admirers and devotees, had gathered dust over the years.

The recordings are not laid out chronologically over the seven discs. We can divide them up into concerto performances with orchestra, of which there are four, with the lion's share devoted to solo piano works. The bulk of the latter were taped at Bloomington, Indiana. There are no chamber collaborations. All the works are of fairly standard repertoire, with the exception of Norman Dello Joio's Piano Sonata No. 3.

Foster's Leventritt award clinched a debut with the New York Philharmonic under John Barbirolli in Beethoven's Piano Concerto No. 3. For the event, included on CD 1 of the set, the pianist composed his own dazzling cadenza. It is both highly imaginative in its construction and idiomatic. In the outer movements Barbirolli injects plenty of frisson, and both players take a brisk pace, which in the finale, on occasion, sounds a little frenetic. Yet throughout, the excitement generated by the live event is palpable. Fast forward twenty-five years and there is a Tchaikovsky 1st Piano Concerto from Utah. Foster's big technique is very much in evidence, and I particularly enjoyed the power-driven finale. The sound quality is excellent for the recording's age. This is also the case with the Schumann Concerto, captured in Tokyo in 1962. The piano is ideally balanced in the mix. Muscularity and poetic lyricism sit side by side. The performance of the Bartok 3rd Piano Concerto dates from April 9, 1965 with the Boston Symphony under Aaron Copland. The outer movements are rhythmically invigorating. Copland teases out the luminous colours in the opening measures of the Adagio religioso. Foster's beautifully voiced chords create an atmosphere of probing intensity.

Among the solo piano works, there is much to admire. In the two Bach/Liszt pieces, the pianist achieves some impressive sonorities, and he emphasizes the grandeur of the music. Mozart's early Sonata in G K238 radiates charm, elegance and simplicity. It is a pity there is no more of the composer's music here, as Foster certainly has a natural affinity for it. Beethoven is represented by two sonatas. The Waldstein's first movement benefits from a steady rhythmic drive, whilst the technically challenging finale is dispatched with unruffled ease. Op. 110 is given a truly transcendental performance. The first movement arpeggios are pearl-like and the brief Adagio tugs at the heartstrings. The Liszt Sonata has all the dazzling fireworks one could wish for, yet there are moments of expressive lyrical beauty.

We are treated to generous helpings of Chopin with Sonatas 2 and 3 heading the bill. Both works offer a challenge to the pianist, and Foster takes everything in his stride. I have always preferred the Third Sonata, chiefly because I do not like the Second Sonata's Funeral March. Foster's approach to the Third is one of sweeping, grand gesture. His approach is tempered with an intelligent overall sense of structure and architecture, and there is no over-sentimentalizing of the more lyrical sections. The Scherzo is fleet and gossamer-like, and the rapid scale passages of the finale are clean and sparkling. There are four of the Op. 10 Études. No. 4 is breathtaking and nearly matches Richter in terms of speed and precision. No. 5 is marked by evenness of touch. The only disappointment is No. 8, where the left-hand melody sounds heavy-handed, not elegantly contoured like Pollini's (who offers the best performance of this étude I have ever heard). As a bonus, I rather enjoyed Foster's souped-up version of the 'Minute' Waltz.

Schumann's Carnival and Papillons are imaginatively characterized, and in the former I love the way the narrative unfolds. The composer's music certainly benefits from Foster's sensitive pedalling which invests the piano sound with a vast range of tonal hues. Brahms's Four Ballades, Op. 10 are both majestic and expressive, with emphasis placed on the long lyrical lines.

The Rachmaninov Second Sonata is in exceptionally good sound, being recorded as late as 1974. Foster's reading is majestic, full of grand gestures sensitively balanced against the more melodious sections. He makes much of the climaxes which adds to the potency of the performance. Prokofiev is represented by Sonata No. 9 in C, Op. 103 and a selection of the Vision Fugitives. Both are given compelling and idiomatic readings. Of special interest is the four-movement Sonata for Piano No. 3 by Norman Dello Joio. It is his best known piano work, tonal and American in style. Exuberance contrasts with moments of serene beauty. The first movement is a delightful set of variations on a theme derived from Gregorian Chant. The second movement is jazz inflected. Next comes an introspective Adagio, followed by a finale which is animated and tuneful. Foster is its ideal advocate.

Considering the provenance of the source material, the end result of Ward Marston, J. Richard Harris and Raymond Edward's restorative work is a source of wonder. The sound quality of the recordings far exceeds anything I could ever have imagined before embarking on this wonderful journey of discovery. This excellent tribute to an unsung pianist comes beautifully presented with a splendid booklet containing essays, a fine array of black and white photographs and detailed tracklisting, dates and venues. I particularly enjoyed reading Alberto Reyes's personal reminiscences. As a student of Foster he offers many insights into both the pianist's personal and teaching qualities. I further discovered that there is a study of the pianist by Imelda Delago which I would be very interested to read. This outstanding production deserves a prominent place on the shelves of anyone with an interest in the history of pianists and piano performance. Foster is an artist well-worth getting to know.

Stephen Greenbank

Contents
CD 1 [81:08]
15 January 1966, Salt Lake City, Utah
TCHAIKOVSKY
Concerto No. 1 in B-flat Minor, Op. 231
Utah Symphony, Maurice Abravanel, conductor
This was made from an archival recording of a live broadcast and is not edited.
Toward the end of the first movement of this recording, the right channel of the stereo signal drops out for approximately four minutes. We have repaired this flaw by using the left channel to replace the right channel during this four-minute lacuna.
23 March 1941, New York City
BEETHOVEN
Concerto No. 3 in C Minor, Op. 37
New York Philharmonic Symphony Orchestra, Sir John Barbirolli, conductor
This was made from a recording of a live broadcast and is not edited.
29 March 1955, Bloomington, Indiana
BACH-LISZT
Fantasia and Fugue in G Minor, BWV 542
10 October 1965, Bloomington, Indiana
MENDELSSOHN
Songs Without Words, Op. 62, No. 1, "May Breezes"

CD 2 [77:33]
3 May 1954, Complete Recital, Bloomington, Indiana
MENDELSSOHN
Fantasy in F-sharp Minor, Op. 28
SCHUMANN
Carnaval, Op. 9
CHOPIN
Sonata No. 2 in B-flat Minor, Op. 35
LISZT
Consolation in D-flat, S. 172, No. 3
Venezia e Napoli, S. 162, No. 3, "Tarantella"
SCRIABIN
Prelude for the left hand, Op. 9, No. 1
WEBER
Sonata No. 1 in C, Op. 24: Fourth Movement, "Perpetuum Mobile"
SCHUMANN
Romance in F-sharp, Op. 28, No. 2

CD 3 [78:47]
26 November 1973, Bloomington, Indiana
MOZART
Sonata No. 5 in G, K. 283
13 November 1971, Bloomington, Indiana
BEETHOVEN
Sonata No. 21 in C, Op. 53, "Waldstein"
30 October 1966, Bloomington, Indiana
Sonata No. 31 in A-flat, Op. 110
8 February 1968, Bloomington, Indiana
LISZT
Sonata in B Minor, S. 178

CD 4 [79:33]
30 June 1968, Bloomington, Indiana
SCHUMANN
Papillons, Op. 2
3 May 1962, Tokyo
Concerto in A Minor, Op. 54
Japan Philharmonic, Michiaki Okuda, conductor
19 February 1970, Bloomington, Indiana
BRAHMS
Sonata No. 3 in F Minor, Op. 5
26 November 1973, Bloomington, Indiana
GRIEG
Nocturne in C, Op. 54, No. 4

CD 5 [79:08]
27 April 1952, Bloomington, Indiana
FRANCK
Prelude, Chorale, and Fugue
27 April 1952, Bloomington, Indiana
CHOPIN
Fantasy in F Minor, Op. 49
27 April 1952, Bloomington, Indiana
Etude in C-sharp Minor, Op. 10, No. 4
Etude in G-flat, Op. 10, No. 5, "Black Keys"
Etude in E-flat Minor, Op. 10, No. 6
Etude in F, Op. 10, No. 8
19 February 1970, Bloomington, Indiana
Sonata No. 3 in B Minor, Op. 58
1 July 1969, Bloomington, Indiana
Ballade No. 4 in F Minor, Op. 52
19 January 1975, Bloomington, Indiana
CHOPIN-FOSTER
Waltz in D-flat, Op. 64, No. 1, "Minute Waltz"
30 June 1968, Bloomington, Indiana
MOSZKOWSKI
Guitarre, Op. 45, No. 2

CD 6 [81:12]
3 November 1974, Philadelphia, Pennsylvania
RACHMANINOFF
Sonata No. 2 in B-flat Minor, Op. 36
2 February 1974, Glassboro, New Jersey
SCRIABIN
Etude in D-flat, Op. 42, No. 1
Etude in F-sharp Minor, Op. 42, No. 2
Etude in F-sharp, Op. 42, No. 4
Etude in C-sharp Minor, Op. 42, No. 5
8 February 1968, Bloomington, Indiana
Sonata No. 9, Op. 68, "Black Mass"
8 July 1964, Bloomington, Indiana
BARTÓK
Dirge, Op. 9a, No. 4 4:12
2 October 1961, Bloomington, Indiana
PROKOFIEV
Sonata No. 9 in C, Op. 103
2 October 1961, Bloomington, Indiana
Visions Fugitives, Op. 22
Nos. 1,3,8,10,11,14,15,18
2 October 1961, Bloomington, Indiana
Gavotte, Op. 32, No. 3
8 February 1968, Bloomington, Indiana
PADEREWSKI
Cracovienne Fantastique, Op. 14, No. 6
27 April 1952, Bloomington, Indiana
HUMMEL
Rondo in E-flat, Op. 11

CD 7 [81:08]
19 May 1957, Bloomington, Indiana
BACH-LISZT
Prelude and Fugue in A Minor, BWV. 543
27 April 1952, Bloomington, Indiana
MOZART
Variations on a Minuet of Duport, K. 573
29 March 1955, Bloomington, Indiana
BRAHMS
Four Ballades, Op. 10
27 April 1952, Bloomington, Indiana
DEBUSSY
La terrasse des audiences du clair de lune, Preludes Book II, No. 7
Le vent dans la plaine, Preludes Book I, No. 3
27 April 1952, Bloomington, Indiana
DELLO JOIO
Sonata No. 3 in G
9-10 April 1965 Boston, Massachusetts
BARTÓK
Concerto No. 3
Boston Symphony Orchestra, Aaron Copland, conductor
This is from an archival recording made by the Boston Symphony Orchestra of two live broadcasts, 9 and 10 April 1965. The editing was done by the BSO and is not additionally edited.

---
| | |
| --- | --- |
| | |
We are currently offering in excess of 51,000 reviews
Donate and keep us afloat
New Releases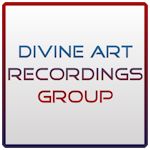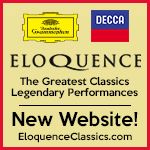 Special offer 50% off
15CDs £83 incl. postage




Follow us on Twitter
Editorial Board
MusicWeb International
Founding Editor
Rob Barnett
Editor in Chief
John Quinn
Seen & Heard
Editor Emeritus
Bill Kenny
MusicWeb Webmaster
David Barker
Postmaster
Jonathan Woolf
MusicWeb Founder
Len Mullenger