paid for
advertisements

<!- Forgotten to FEb 2023-->
FOGHORN Classics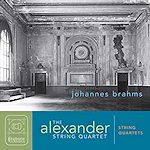 Brahms String Quartets

All Foghorn Reviews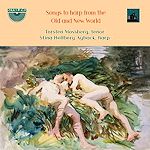 Songs to Harp from
the Old and New World

all Nimbus reviews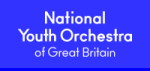 Follow us on Twitter
Editorial Board
MusicWeb International
Founding Editor
Rob Barnett
Editor in Chief
John Quinn
Contributing Editor
Ralph Moore
Webmaster
David Barker
Postmaster
Jonathan Woolf
MusicWeb Founder
Len Mullenger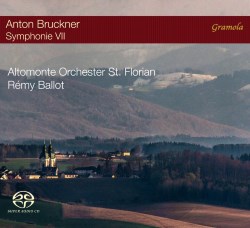 Anton BRUCKNER (1824-1896)
Symphony No. 7 in E major, WAB 107 (1883 version, ed. Nowak)
Altomonte Orchester St Florian / Rémy Ballot
rec. live, 17 August 2018, Brucknertage St Florian, Stiftsbasilika, St Florian, Upper Austria
GRAMOLA 99189 SACD [73:15]


This is the sixth release in Rémy Ballot's ongoing series of Bruckner symphonies recorded live at St Florian's. Ballot's reflective, monumental approach has courted controversy, but he has certainly imprinted his mark on modern Bruckner interpretation, requiring the listener to come to his recordings with open, receptive ears, just as his one-time mentor Celibidache used to. In that process, he has, I think, won a great deal more approbation than disapproval and I am among the convinced: there is a wonderful sense of assurance to the magical tremolando opening of this performance; as the cellos soar, the listener immediately senses the intensity and concentration of the playing and feels in safe hands. That ascending "dream" figure gathers momentum, underpinned first by the splendid brass, then the wind, making a serene and inexorable progress throughout the movement towards an absolutely magnificent coda for the Wagner tubas.

This continuous, live performance maintains proper gaps between movements - which, incidentally, artificially extends the given track timings, making the durations of movements look on paper more etiolated than they really are. Thus a decent interval elapses before the very moving opening to the Adagio which is grand and spacious, but not enervated, and in proportion, both emotionally and temporally, to the other movements. Its timing is similar to Sanderling's Stuttgart performance in 1999 and Giulini's recording with the VPO, both similarly grand and majestic. There is charm and lilt to the unfolding of the lyrical second subject and we get the Nowak cymbal clash with triangle and timpani, surely all the more desirable given the acoustic properties of the recording location and further validated by Bruckner's use of the same percussion in the Adagio of the Eighth Symphony. Following that overwhelming climax, the brass plays with admirable steadiness and warmth of tone in the final bars, concluding the movement in celestial repose.

The Scherzo could perhaps be more charged and demonic but I suspect that the generous, even slightly mushy, ambience takes the edge off the timpani and in absolute terms it is not too slow compared with my preferred rival versions.

A conductor can find it tricky to make the finale cohere, as it at first appears to be thematically divorced from the three preceding movements until the final dancing theme is revealed as a variation of the symphony's opening motif, but Ballot manages to confer a sense of unity upon the whole: the leaping theme with which it opens is executed with perky assurance, then it eases gracefully into the A-flat major second subject, which in turn morphs into the grand "octave theme" which the brass intones hieratically and the conclusion is as imposing as any I have heard.

Bruckner's 1883 autograph is so full of additions in other hands and even pasted over with revisions made in 1885 - most probably at Bruckner's request - that identifying what Klaus Laczika in his notes calls the "cuckoo's eggs" in the score and arriving at a definitive reconstruction of the original seems impossible. However, Bruckner scholar Paul Hawkshaw has been working on a new edition employing "state-of-the-art forensic methods" to try to do just that and this performance incorporates some of his advance notice alterations, such as the removal of the heavy accent markings above the repeated, rising, three-note "non confundar" motif in the trombone chorale of the Adagio and the third theme of the Finale. The general listener may not even notice such alterations and if he or she does, find it hard to establish any objective aesthetic preference, having become acquainted with, then habituated via repeated listening to, different performing practice. It may be of interest to hear them played, but whether they matter greatly is open to debate. For example, the unaccented ascent of that "non confundar" motif confers upon it a graver, gentler dignity which is certainly musical but might perturb anyone used to the usual, more emphatic, martellato execution. Both produce different effects and both work.

If this live recording has been patched from rehearsals, that is not apparent. Audience noise is minimal throughout; there is just occasionally a light cough and the sound of scores being turned. The acoustic of the basilica is still spacious but Recording Producer and Balance Engineer John Proffitt has tamed it sufficiently to retain detail and clarity. Following the trend, the handsome CD packaging is in the light, cardboard "digipack" style which takes less space on shelves and is less vulnerable to case damage and contains informative notes including Prof. Dr. Klaus Laczika's sometimes discursive essay.

This recording does not necessarily eclipse others by Eichhorn, Sanderling, Schaller, Karajan's three or even Andris Nelsons' recent release, but it is distinguished by such sincerity of utterance and strength of purpose that I have no hesitation in ranking it alongside those illustrious predecessors.

Ralph Moore
This review was commissioned by The Bruckner Journal, and is reproduced here by their kind permission.

---
| | |
| --- | --- |
| | |
Donate and keep us afloat
New Releases


<!- cpo end March 2023 --> all cpo reviews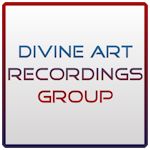 Click to see New Releases
Get 10% off using code musicweb10
All Divine Art reviews
<! apr 12 months Nov 22 - Oct 23 -->