Chopin Edition 17CDs
now available separately
£11 post-free anywhere

---
Recordings of the Month
August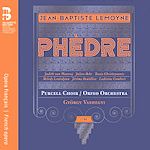 Jean-Baptiste LEMOYNE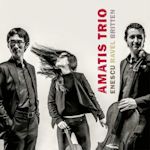 Enescu Ravel Britten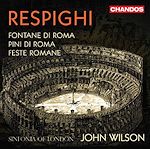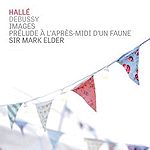 Debussy Images etc.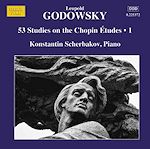 53 Studies on Chopin Études 1
Konstantin Scherbakov (piano)
July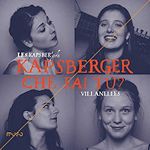 KAPSBERGER
Che fai tù? - Villanelles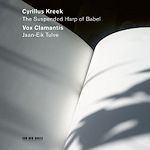 Cyrillus KREEK
The suspended harp of Babel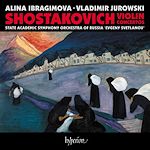 SHOSTAKOVICH
violin concertos - Ibragimova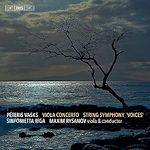 Peteris VASKS
Viola concerto - Maxim Rysanov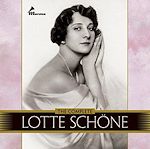 The Complete Lotte Schöne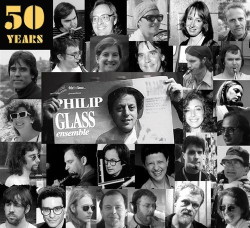 Support us financially by purchasing this from
Philip GLASS (b. 1937)
50 Years of the Philip Glass Ensemble
Music with Changing Parts (1970) [61:39]
Two Pages (1968) [18:00]
Music in Contrary Motion (1969) [15:35]
Music in Fifths (1969) [22:23]
Music in Similar Motion (1969) [17:11]
Philip Glass Ensemble
rec. 1971-75
ORANGE MOUNTAIN MUSIC OMM0136 [61:39 + 74:11]

A collection of Philip Glass's seminal minimalist works in their original premiere recordings is brought together in this two-disc set from Orange Mountain Music, and very good it sounds too. These are pretty ancient analogue recordings by today's standards, but you wouldn't know it – this music sounds fresh, bright and newly minted. Love or hate it, this was music history in the making, and Glass's extended soundscapes reflected a zeitgeist that included pop and op-art, colour field painting and minimalist sculptural structures. Don't blame the composer if you don't like the work, blame the era.

None of these works will be unfamiliar to Glass aficionados, and Music with Changing Parts has turned up in new recordings a few times fairly recently. Each of these has its own qualities, and the Icebreaker Ensemble (review), also on Orange Mountain Music, is nicely recorded and has a rich inventiveness that makes it one of the most enjoyable I've come across. The Salt Lake Ensemble (review) has more of an electronic basis so has a different sonic effect with some fascinating atmospheres, though less of that feeling of an eternal cadence still possessed by those closer to the original. The original recording has those high-frequency rich organs well to the fore, with the other instruments present, but with a slight feeling of being in a supporting role. Controlled improvisation is present in the way the score is written, and you have the feeling is not being explored to the extent it is in the Icebreaker recording, and such things are all part of the evolution of this kind of work. The original has a special kind of kinetic energy and an edgy rawness and at times a fragility in the voices that makes it very human. You can also hear a majestic, almost symphonic quality in the swelling wind instrument notes that would later become appropriated by the likes of Steve Reich and John Adams. This recording was previously released in 1994 on Nonesuch 79325-2.

Disc two of this compilation is another re-release, this time Nonesuch 79326-2. Considering that these were privately produced recordings done on a shoestring budget, it is remarkable how good they sound today. Two Pages is purely that Glass signature organ sound, and a spartan collection of variations on only five notes. Music in Contrary Motion does what it says on the tin, its two-part lines forming a potentially almost endless mirror image ostinato, while Music in Fifths has keyboard and a saxophone in the upper voice. Parallel fifths are usually seen as an appalling error in traditional harmony, and with this piece Glass pokes the biggest hole imaginable in such a taboo. Music in Similar Motion has ended up being one of the most durable in the Philip Glass Ensemble's repertoire. Glass's own comment on the piece is informative: "The real innovation in Similar Motion is its sense of drama, the earlier pieces were meditative, steady-state pieces that established a mood and stayed there. But Similar Motion starts with one voice, then adds another playing a fourth above the original line, and then another playing a fourth below the original line, and finally a bass line kicks in to complete the sound. As each new voice enters, there is a dramatic change in the music."

If you don't already own the Nonesuch releases, and they're out of print as far as I can see, then this set sees a welcome return of these historic recordings to commercial availability. Many will see them as 'hard to love', but if you are prepared to do some time travelling and imagine yourself in a world in which avant-garde music had as good as banned tonality and rhythmic pulse or repetition, then imagine yourself hearing these entirely new sounds over the airways on your little transistor radio under the blankets late at night, then there's a chance you might feel some of the excitement that they originally generated.

Dominy Clements

Recording details
June 1971, Martison Hall of the Public Theatre NYC (Music in Similar Motion), June 1973, Butterfly Productions New York Studio (Music in Fifths), February/March 1975, Basement Recording Studio, New York (Music in Contrary Motion), Chatham Square productions recording, dates not given (Music with Changing Parts).

---
| | |
| --- | --- |
| | |
Donate and keep us afloat
New Releases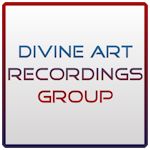 Click to see New Releases
Get 10% off using code musicweb10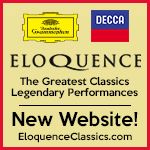 Special offer 50% off
15CDs £83 incl. postage


Follow us on Twitter
Editorial Board
MusicWeb International
Founding Editor
Rob Barnett
Editor in Chief
John Quinn
Seen & Heard
Editor Emeritus
Bill Kenny
MusicWeb Webmaster
David Barker
Postmaster
Jonathan Woolf
MusicWeb Founder
Len Mullenger