Chopin Edition 17CDs
now available separately
£11 post-free anywhere

---
Recordings of the Month
August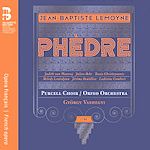 Jean-Baptiste LEMOYNE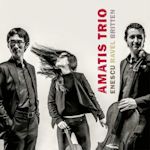 Enescu Ravel Britten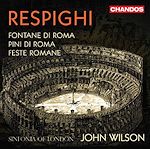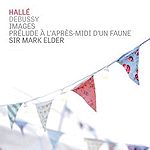 Debussy Images etc.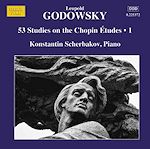 53 Studies on Chopin Études 1
Konstantin Scherbakov (piano)
July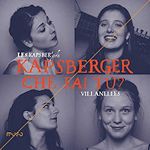 KAPSBERGER
Che fai tù? - Villanelles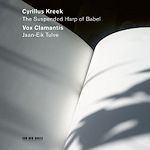 Cyrillus KREEK
The suspended harp of Babel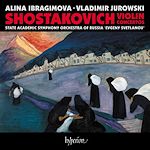 SHOSTAKOVICH
violin concertos - Ibragimova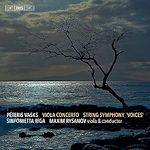 Peteris VASKS
Viola concerto - Maxim Rysanov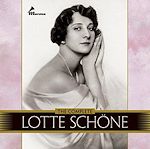 The Complete Lotte Schöne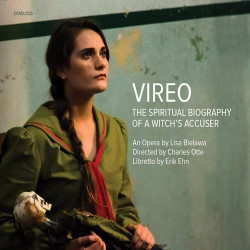 Support us financially by purchasing this from
Lisa BIELAWA (b. 1968)
Vireo: The Spiritual Biography of a Witch's Accuser – An opera in twelve episodes (2012-2016) [142:43]
Libretto by Erik Ehn
Screenplay, Direction and Design by Charles Otte
Vireo – Rowen Sabala (soprano)
Priest/Doctor/Lawyer – Gregory Purnhagen (baritone)
Mother – Maria Lazarova (mezzo-soprano)
Caroline – Emma MacKenzie (soprano)
Voice/Witch/Pernette – Laurie Rubin (mezzo-soprano)
Raphael – Ryan Glover (tenor)
Cow/Lion – Kirsten Sollek (contralto)
Queen of Sweden – Deborah Voigt (soprano)
Farmer – Michael Parker Harley (baritone)
Policeman – Matt Marks (singer)
Lisa Bielawa (musical director)
Libretto not included, available online
Recording details not provided
ORANGE MOUNTAIN OMM7017 [2 CDs: 142:52 + DVD: 150 mins]


I have spent a couple of days immersing myself in the all-consuming, often claustrophobic world of Lisa Bielewa's fearless, pioneering television opera Vireo, presented by the California-based educational and arts station KCET in 2017. Orange Mountain Music have issued the work in a gatefold sleeve containing the stereo DVD and 2 CDs of the (remastered) music, but without the printed libretto or a synopsis, although subtitles are clearly presented on screen and especially well synchronised. As far as the DVD is concerned Vireo blazes a trail for the idea of opera as an episodic TV show – indeed it is available to stream as such (presumably permanently) on KCET's website. If the audacity of the idea seems gimmicky let me assure readers at once that it is anything but. Half of the time I was lost in trying to disentangle the complex layers of what I was seeing and hearing; ordinarily I would have found this frustrating but the imagination and execution of this seemingly unprecedented project is such that one feels compelled to watch, to think on one's feet and ultimately to interpret. Vireo demands one's attention and saps one's emotions; at its conclusion I felt quite bereft. The sung words are carefully, cleverly put together and delivered as allusive poetry often in elusive couplets. Erik Ehn has provided a seriously modern libretto which seeks to address any number of issues, many of which are extraordinarily pertinent to our times; conceptions (and misconceptions) of mental illness and its diagnosis and treatment, issues of male power and female suppression, the distinction between the real and the fake (or the unreal, or even the surreal), and our moral evaluations of historical behaviour, experience and testimony, from the perspective of another era. All of these are divisive, discomfiting themes, yet Vireo is anything but a dense, self-righteous, tragic behemoth.

It is one of the few operas (of any period) I have experienced in which one's complete inability to describe it in terms of a sequential narrative is not an irritation. Its dozen episodes (averaging about twelve minutes apiece, although the last is a brief summative epilogue which lasts just four) could be imagined in different orders – time flips between the present, the late 19th century (and the rising tide of psychoanalytic psychology), medieval times (the phenomenon of categorising female savants as witches) and other periods, often within a single episode. Neither chronology nor location seem set in stone. We move inside and out of different sets; Vireo's home with her mother, medieval France, the dormitory of a boarding school, a late 19th century asylum, (the actual) Alcatraz, the Swedish royal court, and so on. The filming of the opera itself is extraordinary - episodes involving large numbers of singers, musicians (and extras) often project the sense of being shot in one continuous take. The KCET team may not have been blessed with a tenth of the budget (or the cast of thousands) Alexander Sokurov had at his disposal when he made his unforgettable 2000 masterpiece Russian Ark, one of the most virtuosic feature films ever made and filmed in one intricately choreographed ninety minute take, but I'd be surprised if Vireo's director Charles Otte hadn't seen it; the detail in his production is always impressive and frequently breathtaking.

Vireo is a 14 year old savant, or so her mother thinks; it's never made entirely clear exactly what characteristics of 'genius' she possesses beyond her delivery of ever more ornate garlands of words (in fact 'word-salad' is a phrase which sometimes crops up in my old psychology text books among descriptions of the clinical characteristics of schizophrenia). She seemingly hears voices, one of whom is a medieval 'witch' whom Vireo is bullied into identifying by the (male) priest/doctor figure and his assistant. This is the trigger for the drama (such as it is) and explains the full title of the work. I hesitate to use the word 'heroine' as I found the eponymous central character as frustrating as she is inspiring, but regardless of this teenage soprano Rowen Sabala, apparently just 16 when filming commenced, is absolutely riveting in the lead role. Her acting is a force of nature, and considering that she is more or less omnipresent throughout Vireo's two and a half hours her singing is remarkably mature, consistent and accomplished. Sabala seems to absolutely relish the immense challenges presented by the colourful, diffuse language of Erik Ehn's libretto and Bielawa's lyrical vocal lines which skilfully incorporate both crystalline melodic clarity and rhythmic variety. This composer has abundant technical ability and unbridled creative ambition. She has been a member of the Philip Glass Ensemble over many years and while she employs similarly pithy, catchy motifs upon which the whole is based (Vireo's opening 'aria' for example, 'My name is Vireo', derives from a six note phrase which quickly lodges in one's head), Bielawa's music is much less static and far more varied and complex. It probably owes more to Bang on a Can than to Glass; although I would aver that it is unambiguously American music. Her score is unfailingly colourful, fluent and above all inventive. She succeeds in manipulating the moods of her characters and her audience alike without ever resorting to empty cliché.

There's barely a weak link in the cast. Mezzo-soprano Laurie Rubin is outstanding in portraying the characters who personify Vireo's hallucinations, projecting haughtiness and vulnerability by turn. Ms Rubin has been blind since birth, yet her facial acting is as assured and convincing as her superb singing. Lisa Bielawa apparently has another work in the pipeline for this terrific artist. Maria Lazarova (another mezzo) expertly projects the increasing neuroticism of Vireo's mother. Emma MacKenzie as Vireo's friend/twin Caroline is mildly terrifying. Famed soprano Deborah Voigt is effortlessly regal in her cameo role as the Queen of Sweden late on in the piece. The two male leads, experienced baritone Gregory Purnhagen as the therapist to whom Vireo's mother 'turns' (in more ways than one) and tenor Ryan Glover as his assistant both portray mercurial characters and manage to capture the ambiguities of each superbly; and in a piece which fearlessly addresses the role of 'controlling' men throughout history who may ultimately decide the fate of 'troublesome' or 'challenging' females (this opera may have been devised some time ago but it absolutely captures the post #metoo zeitgeist) the two male roles border on the 'creepy' at times. What emerges consistently throughout the thirteen episodes is the absolute belief and commitment of all the performers in the project, and their boundless confidence in projecting the opera's complex drama and colourful music.

Apart from Deborah Voigt, other A-list individuals and ensembles are involved here; Vireo features masterly turns from the Kronos Quartet, the violinist Jennifer Koh and a plethora of other groups and instrumentalists both feted and unknown. Nor are they placed in some invisible, mobile pit; all the musicians are constantly in shot, sometimes donning period appropriate apparel, at other times T-shirts and jeans. The composer conducts and makes Hitchcock-like cameo appearances. Lisa Bielawa is enormously committed to music education and has incorporated any number of parts in Vireo for young performers, including the superb San Francisco Girls' Chorus whom she directed until 2018. Unusual instrumental contributions are provided by a marching band in Episode 5, by the hurdy-gurdy of Randall Matamoros in the second half of the work (Mr Matamoros is a memorably visible presence) while a couple of episodes are rendered unforgettable by the exotic timbres which emerge from instruments invented by the late Harry Partch. The sheer range of timbre produced in Vireo is almost sufficient in itself to retain the listener's interest; as it is though the work as a whole is compelling at every turn, whether one is watching or simply listening. The different sonic forces required in each episode are managed seamlessly by the composer and director and abrupt changes rarely, if ever jar.

Lisa Bielawa has long been associated with the Philip Glass Ensemble and it is thus most apt that Glass's own Orange Mountain Music label has released Vireo (Glass himself is named as one of the Executive Producers). The stereo sound of the DVD is decent rather than spectacular, better in this regard are the CDs where the sound has been remastered by long time Glass associate Michael Riesman. While a printed libretto is not included it is accessible on KCET's own website, along with a plethora of other resources related to Vireo. A good place to start is this half hour interview with Lisa Bielawa.

As media technology develops inexorably it is inconceivable to imagine that opera will not evolve accordingly. Lisa Bielawa's Vireo is an original manifestation of this progress – while it certainly isn't easy to absorb all its nuances in one hearing it unquestionably weaves an unforgettable, mildly disorienting spell. I unhesitatingly commend it to all readers who have any curiosity about where the genre might be headed.

Richard Hanlon


Other performers and ensembles:
Matthias Bossi, solo drummer; Jennifer Koh, solo violin; Randy Matamoros, hurdy-gurdy; Joshua Roman, cello; Bridget Kibbey, harp; Vijay Gupta, violin; Lance Suzuki, piccolo; Kate Campbell, toy piano
San Francisco Girls Chorus and Chorus School/ Valérie Sainte-Agathe, Music Director​; Orange County School of the Arts Middle School Choir; Trinity Youth Chorus/ Melissa Attebury, Director; Members of American Boychoir School and Special Music School; Cappella SF vocal sextet; Lorelei Ensemble; Members of Amateur Music Network
Kronos Quartet; Vireo Wind Octet; Shadow Hills High School Regiment of the Realm Marching Band/ Paul Bluto, Jr., Director; Alarm Will Sound/ Alan Pierson, Music Director;
PARTCH; PRISM Quartet; American Contemporary Music Ensemble (ACME); Magik*Magik Orchestra.
---
| | |
| --- | --- |
| | |
Donate and keep us afloat
New Releases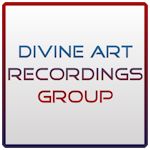 Click to see New Releases
Get 10% off using code musicweb10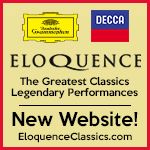 Special offer 50% off
15CDs £83 incl. postage


Follow us on Twitter
Editorial Board
MusicWeb International
Founding Editor
Rob Barnett
Editor in Chief
John Quinn
Seen & Heard
Editor Emeritus
Bill Kenny
MusicWeb Webmaster
David Barker
Postmaster
Jonathan Woolf
MusicWeb Founder
Len Mullenger