£11 post-free anywhere
Normal service resumed
---
TROUBADISC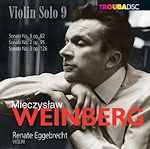 100th birthday of Mieczyslaw Weinberg on December 8, 2019.
Renate Eggbrecht has recorded all 3 violin Sonatas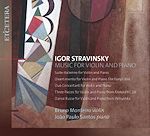 Bruno Monteiro (violin)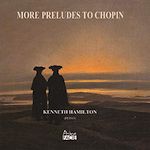 More Preludes to Chopin
Kenneth Hamilton (piano)

Gloriæ Dei Cantores
---
Recordings of the Month
May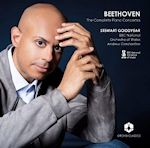 Beethoven Piano Concertos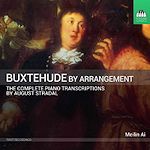 Stradal Transcriptions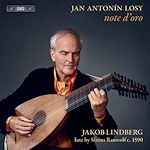 LOSY Note d'oro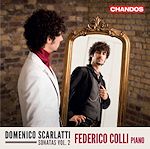 Scarlatti Sonatas Vol 2
April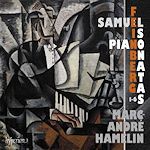 Feinberg Piano Sonatas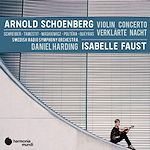 Schoenberg Violin Concerto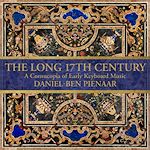 Early Keyboard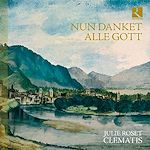 Nun Danket Alle Gott
Now Everyone Thanks God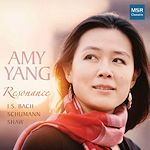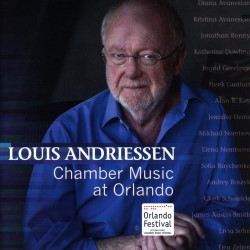 Support us financially by purchasing this from
Louis ANDRIESSEN (b. 1939)
Elegy (1957) [4:56]
Rincorsa e salti (1961) [3:26]
Double (1965) [7:42]
Disco (1982) [13:00]
Silver (1994) [13:55]
To Pauline O. (1995, rev. 2006) [5:35]
Garden of Eros (2003) [13:16]
The Hague Hacking Scrap (2003) [5:29]
Mach's mit mir, Gott (2016) [2:36]
rec. 2018, Orlando Festival
ETCETERA KTC1657 [69:55]


There should probably be a statute of limitations on former students reviewing their teacher's work, but if we can set it at 30 years then this should just squeeze through. I'm proud to have been among Louis Andriessen's batch of students at the Royal Conservatoire in The Hague from 1987-89, and recognise that look of no-nonsense good humour on the cover for this release - always challenging you to come out with your best work and instantly identifying where you've been lazy.

Even though it was only established in 1982, the Orlando Festival can lay claim to being the first and oldest chamber music festival in the Netherlands, and Louis Andriessen was its central composer in 2018. No fewer than 25 of his chamber music compositions were performed over the four days of the festival - a total of some 3,5 hours of music, and there is a list of works played but not included on this recording in the back of the booklet.

Andriessen is better known for large-scale works such as De Staat and De Tijd, so there are some fascinating insights into other aspects of his work from this recording. The works are usefully programmed in chronological order, and Elegy is remarkable for its romantic character. This is typical for Dutch music of the 1950s but you would never guess the composer on a blind hearing. Are those triplets I hear? Such indulgence was soon dropped, and the more spiky energy of Rincorsa e salti has a more European international feel, the influence of Stravinsky clearly present.

The opening bars of Double give us the first whiff of the later Louis Adriessen, though the material almost immediately develops into an atonal counterpoint that would also become a less significant arrow in his technical quiver later on. While no longer representative, it is intriguing to note that Andriessen has by no means disowned these earlier works, and on their own terms they are fine pieces. We composers almost always leave a slug trail of juvenilia, much of which remains food for mice and moths at the bottom of some cupboard, but not so with Andriessen. The darting rhythms and occasional jazzy moments in Double - restricted to some momentary inflections or piano bass notes - live in a substantial ball of energy from which sparks constantly fly, though as ever the angry fire is yet held in a cage of structured control.

Unison playing, explorations of timbre and silence and variation on limited numbers of notes indicate a kind of 'arrival' as far as this programme is concerned, though the leap between 1965 and 1982 hides a multitude of output in between. Completed in 1981, De Tijd is a pre-echo of the some of the stylistic fingerprints in Disco, with accented piano notes starkly contrasting with gently sustained violin, and in turn developing patches of intense rhythmic drive with moments of Keith Jarrett improvisational piano and some subtle touches of overtones from within the instrument that are just audible in the recording.

I'll always remember being advised to be cautious when it comes to sentimentality in music by the maestro, so even with its typical Andriessen hard edge, it's nice to hear a certain amount of tendresse in some of the cadences in Silver. Andriessen already had some film scores for Peter Greenaway under his belt by this time, and there's an added atmosphere to the music that combines typical colours of tuned percussion and piano and tightly knit harmonies to create a narrative, even almost documentary effect. The instrumentation of flute, clarinet, violin, violoncello, marimba, vibraphone, glockenspiel and piano is, along with that of a number of pieces here, probably one of the reasons they are relatively rarely heard in concert.

To Pauline O is a solo written for oboist Pauline Oostenrijk, and while not overtly virtuosic and fairly restrained and melodic in its nature before the intensity of the last couple of minutes, is certainly technically demanding in its range and Bach-like lack of rests. At around 3:50 onwards there's also a brief nod toward the modality with which a battery of reed instruments opens De Staat.

Garden of Eros for piano and violin might be heard as a ruminative and at times dramatic stroll through a mythical space, but for its original setting of string quartet Andriessen describes it as deriving "from a long and beautiful love poem in 50 quatrains written by Jan Engelman in 1934", and as being in memory of his brother Jurriaan, who was also a composer. The Hague Hacking Scrap, or in the 'Haags' local working class vernacular "Haags HakkŻh Stukje" holds on to a certain quality of 'Hague minimalism' in its loud percussiveness and ostinato opening, but with its quirky rhythmic asymmetries takes on in its longer second section the character of a disinterred Thelonious Monk, the revived player having decided to play almost entirely in block chords.

The programme concludes with a small organ solo, Mach's mit mir, Gott (Do unto me, God). This appears not to be connected with the melody by Johann Hermann Schein, but is certainly a setting with German Lutheran atmosphere in a 'modern' setting.

Recording quality for this release is very high, with inevitably a few shifts in perspective and one or two coughs, fluffs and page-turns in live performances that are however all superb. Hardly any of this music is accessible on commercial recordings, so if you want to deepen your appreciation of one of the Netherlands' few internationally renowned composers after Sweelinck then this is a great place to start.

Dominy Clements

rec. various locations, August 2018, Orlando Festival, Kerkrade, the Netherlands.
Nemtsov Duo: Mikhail Nemtsov (violoncello) & Elena Nemtsova (piano, Elegy)
Ingrid Geerlings (flute, Rincorsa e salti & Silver), James Austin Smith (oboe, Rincorda e salti), Alan R. Kay (clarinet, Rincorsa e salti & Silver).
Avanesian Duo: Kristina Avanesian (violin) & Diana Avanesian (piano, Disco)
Livia Sohn (violin), Jennifer Heins (vibraphone & Glockenspiel), Jonathan Bonny (marimba), Katherine Dowling (piano), Henk Guittart (conductor, Silver)
AuRoRa Duo: Andrey Roszyk (violin) & Sofia Raychenko (piano, Garden of Eros).
Katherine Dowling & Clark Schaufele (piano, The Hague Hacking Scrap)
Tjeu Zeijen (organ, Mach's mit mir, Gott).



---
| | |
| --- | --- |
| | |
Donate and keep us afloat
New Releases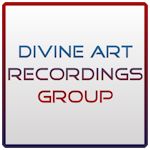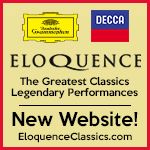 Special offer 50% off
15CDs £83 incl. postage


Follow us on Twitter
Editorial Board
MusicWeb International
Founding Editor
Rob Barnett
Editor in Chief
John Quinn
Seen & Heard
Editor Emeritus
Bill Kenny
MusicWeb Webmaster
David Barker
Postmaster
Jonathan Woolf
MusicWeb Founder
Len Mullenger