paid for
advertisements

<!- Forgotten to FEb 2023-->
FOGHORN Classics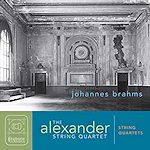 Brahms String Quartets

All Foghorn Reviews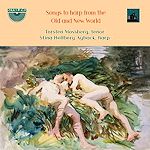 Songs to Harp from
the Old and New World

all Nimbus reviews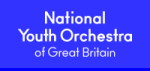 Follow us on Twitter
Editorial Board
MusicWeb International
Founding Editor
Rob Barnett
Editor in Chief
John Quinn
Contributing Editor
Ralph Moore
Webmaster
David Barker
Postmaster
Jonathan Woolf
MusicWeb Founder
Len Mullenger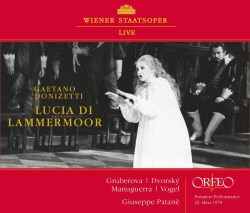 Support us financially by purchasing this from
Gaetano DONIZETTI (1797–1848)
Lucia di Lammermoor
Enrico, Lord Henry Ashton – Matteo Manuguerra (baritone)
Lucia, his sister – Edita Gruberova (soprano)
Edgardo, Sir Edgar Ravenswood – Peter Dvorský (tenor)
Arturo, Lord Arthur Bucklaw – Thomas Moser (tenor)
Raimondo Bidebend – Siegfried Vogel (bass)
Alisa – Czeslawa Slania (mezzo-soprano)
Normanno – Christopher Doig (tenor)
Chorus and Orchestra of the Vienna State Opera/Giuseppe Patanč
rec live, Vienna State Opera, 23 March 1978
ORFEO C931182I [70:27 + 53:41]

Edita Gruberova made her operatic debut in Bratislava in 1968 aged 22 and she is still singing 50 years later. She is scheduled to sing Lucia in February 2019 at the Hungarian State Opera – a remarkable longevity for a soprano! Lucia was for many years her signature role and in my collection I have three previous issues: in 1983 opposite Alfredo Kraus and Renato Bruson with Nicola Rescigno conducting (EMI); in 1991 opposite Neil Shicoff and Alexandru Agache with Richard Bonynge conducting (Teldec); in 2002 opposite José Bros and Georg Tichy with Friedrich Haider conducting (Nightingale – her own label). The last-named is a live recording. And live is of course also the 'new' recording, as far as I know never before issued commercially. Here we meet Gruberova fairly early in her international career. She was not an unknown quantity at the Vienne State Opera, having sung Zerbinetta in Ariadne auf Naxos to great acclaim and also recorded it with Solti the previous year. But she was not yet a star, and there was some disappointment among afficionados when the cast was announced. And her Edgardo was to be sung by a young Slovak compatriot to Ms Gruberova, 27-year-old Peter Dvorsky. He had appeared at the Volksoper but this was his State Opera debut. The disappointment was however wiped away quite early in the evening when people realised that these youngsters were no run-of-the-mill ciphers but full-blood artists with charisma. This can also be heard on the recording from the enthusiastic audience reactions. Thus this issue is also valuable documentation of an historic event: two young artists' break-through!

The recording is fully worthy of the performance and the State Opera's forces are conducted by one of the great unpersons in the world of opera, Giuseppe Patanč – a reliable and stylistically idiomatic maestro who sadly passed away far too early at the tender age of 57*. His choice of tempi are always workman-like and correct. This may seem like damning with faint prize but it is quite the opposite.

The cast is interesting. In the opening of the opera we first encounter Normanno, here sung by New Zealander Christopher Doig, who for several years was a member of the State Opera and after the singing career returned to New Zealand to become an administrator of sports – cricket and rugby. In the role of Arturo we hear the lyrical American tenor Thomas Moser, also at the time a regular member of the ensemble. He would return to the house 20 years later, singing Tristan! Quite a development! East-German bass Siegfried Vogel sings Raimondo with deep involvement and in the scene where he tells the guests about Lucia's murder of Arturo (CD 2 tr. 3) he is moved almost to tears. Italian repertoire was otherwise not his forte. He was a Mozartean and sang regularly at Bayreuth in the 1980s. Tunisian-born Frenchman Matteo Manuguerra is a magnificent Enrico. He was a late started, beginning his vocal studies at age 35, but developed to one of the great Verdi baritones of his generation and he preserved his voice for many years. He was already 54 when this performance was recorded and what we hear is a strong, manly baritone with beautifully rounded tone and brilliant ring up high. He is at his most impressive in the Wolf's Crag scene with Edgardo (CD 2 tr. 1). Peter Dvorsky is dramatically efficient and youthfully ardent but he is also rather strained there, as well as in some of the earlier scenes. He makes amends in the finale (CD 2 tr. 6 – 8), where he delivers excellent nuanced singing, slightly lachrymose maybe but not in the Gigli mould.

Finally we get to Lucia herself, Edita Gruberova. It's a marvellous performance throughout, vocally speaking. Regnava nel silenzio (CD 1 tr. 6) is followed by some of the most uninhibited ovations I've heard, and rightly so. This was the moment the audience took Gruberova to their collective heart. And she continues to entice and thrill the listeners, up to the Mad Scene (CD 2 tr. 4), which is fabulous. I haven't made direct comparisons between her various recordings, but even though her debut in the role is sensationally mature, I think on balance the 1983-recording with Rescigno is a tad more convincing. The difference is marginal and it is always a special treat to hear a debutant in a role. The freshness is so obvious.

The four Lucia recordings with Edita Gruberova I now have, all have their merits and together they complement each other and give as full a picture of the character as is possible to convey. 24 years separate the present one from the Nightingale recording. It's a long time in a singer's career. I wonder what she will sound like in Budapest in February, another 17 years later than the Nightingale. It should be pointed out that there is no libretto enclosed, but readers interested in the issue will most certainly have librettos from other recordings, and there is a good synopsis in three languages as well as personal liner notes about the performance.

Gruberova's many admirers will not need my persuasive powers to invest in this issue. Others should at least give it a try.

Göran Forsling

*Patanč collapsed suddenly from a heart attack while conducting a performance of Il barbiere di Siviglia at the Bavarian State Opera in Munich, on 29 May 1989.

---
| | |
| --- | --- |
| | |
Donate and keep us afloat
New Releases


<!- cpo end March 2023 --> all cpo reviews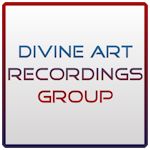 Click to see New Releases
Get 10% off using code musicweb10
All Divine Art reviews
<! apr 12 months Nov 22 - Oct 23 -->