TROUBADISC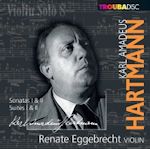 <!- December 2018 -->
colourful imaginative harmony
Renate Eggebrecht violin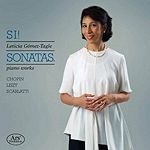 Leticia Gómez-Tagle
Chopin, Liszt, Scarlatti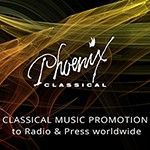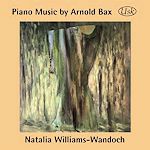 Bax Piano Music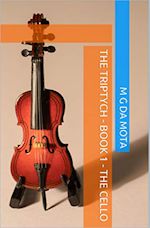 Book 1 Book 2 Book3
Mota The Triptych: -Website
---

Acte Prealable returns
with New Releases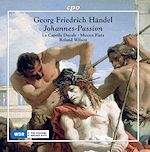 Superior performance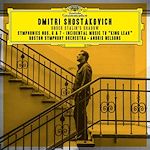 Shostakovich 6&7 Nelsons
Notable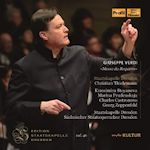 Verdi Requiem Thielemann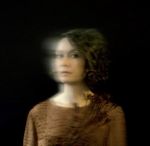 Marianna Henriksson
An outstanding recital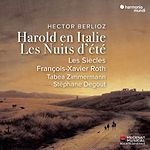 this terrific disc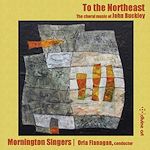 John Buckley
one of my major discoveries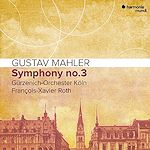 François-Xavier Roth
A game-changing Mahler 3
........................................
Bryden Thomson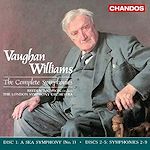 Symphonies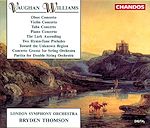 Vaughan Williams Concertos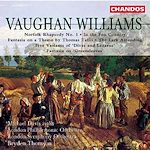 RVW Orchestral
Support us financially by purchasing this from
Maurice RAVEL (1875-1937)
Introduction & Allegro for Two Pianos [11:24]
Franz SCHUBERT (1797-1828)
Grandes Marches, D. 819 No. 6 in E major [8:09]
Claude DEBUSSY (1862-1918)
Petite Suite for Piano Four Hands [13:24]
Ferran CRUIXENT (b. 1976)
Binary for Two Pianos [9:34]
Sergei TANEYEV (1856-1915)
Prelude & Fugue in G-sharp minor for Two Pianos, Op. 29 [7:23]
Paul HINDEMITH (1895-1963)
Sonata for Two Pianos [19:06]
Shalamov Piano Duo (Alina & Nikolay Shalamov)
rec. 2016, Saal III, Haus des Rundfunks Berlin
Booklet notes in English & German
GENUIN CLASSICS GEN17461 [69:28]

The Shalamov Piano Duo were prizewinners at the 2015 ARD International Music Competition in Munich, and this debut album was among their awards, a special prize from the Genuin label. They have been performing together since 2009, and were only the second piano duo to have won the ARD competition in its sixty-four year history. I have reflected before on the precarious lot of the piano duo, some certainly having done famously, witness the Kontarskys and the Labèques, but looking over the course of recent recording history, individual star-power such as an Argerich seems the best determinant of marketability, regardless perhaps of a duo's collective excellence. I say this because on the evidence of this disc, the Shalamovs are first class, and should find further success; if, however, this CD is all that we ever hear of them in this format*, they would not be alone.

Like many of its kind, the review disc is an extended sampler of the debutants' craft, rather than specifically themed or dedicated to a single work or composer. The programme is well balanced, spanning early romanticism to the present, the Cruixent work being a compulsory piece for the ARD competition that the Shalamovs won. Beginning with Ravel's two-piano arrangement of his Introduction & Allegro, originally for harp, flute, clarinet and string quartet, the Shalamovs bring all the colour that this, to me, diminished version of the work reveals; the introduction's formative stages are fine, but once the allegro proper begins at 8:58, it simply doesn't take flight with the coruscating brilliance of the original. The Shalamovs nevertheless weave a delicate tapestry from Ravel's score. The Schubert March that follows is rollicking good fun, just the encore piece to send a crowd home happy, and perhaps could better have been placed at the programme's end. The Shalamovs then cosy up at the same piano (or at least I assume so!) to give Debussy's delightful Petite Suite its full due.

The final three works provide ample opportunity for the Shalamovs to show their chops. Cruixent's Binary spends much of its ruthless energy exploring the extremes of each keyboard, ending quietly amid the added sounds of everyday electronics, and gently caressed piano strings. In this and Taneyev's tour de force of duo pianism, his Prelude & Fugue, the Shalamovs display their prizewinning form, and then conclude with a magisterial account of Hindemith's five-movement Sonata. Genuin's sound for the Shalamovs is a little studio-bound, with a tendency to brittleness and congestion above mf – more of radio broadcast quality, which may be explained by the recording venue. A freebie it may have been, but I think they deserved better.

A fine debut disc then by an impressive piano duo, but will it lead to better things? There's something about the Shalamovs, and I'd have to add visually, that reminds me of John Ogdon and Brenda Lucas, including that Nikolay Shalamov appears the more virtuosic. Whether that works in their favour, or whatever might give them that indefinable x-factor, they will need everything going for them in the cruelly competitive piano-duo world.

Des Hutchinson


*Needless to say, the Shalamovs have a YouTube presence, including live performances of the Cruixent and Taneyev pieces. The latter on the review disc is a cleaner, more assured performance.

---
| | |
| --- | --- |
| | |
We are currently offering in excess of 51,000 reviews
Donate and keep us afloat
New Releases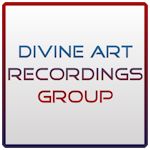 <!-eloquence closes end Jan 2019 extended end Feb->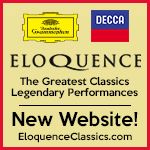 Special offer 50% off
15CDs £83 incl. postage




Follow us on Twitter
Editorial Board
MusicWeb International
Founding Editor
Rob Barnett
Editor in Chief
John Quinn
Seen & Heard
Editor Emeritus
Bill Kenny
MusicWeb Webmaster
David Barker
Postmaster
Jonathan Woolf
MusicWeb Founder
Len Mullenger