paid for
advertisements

---
100th birthday of Mieczyslaw Weinberg on December 8, 2019.
Renate Eggbrecht has recorded all 3 violin Sonatas
All Troubadisc reviews
FOGHORN Classics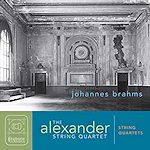 Brahms String Quartets

All Foghorn Reviews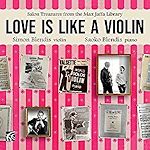 Salon Treasures from the Max Jaffa Library


Follow us on Twitter
Editorial Board
MusicWeb International
Founding Editor
Rob Barnett
Editor in Chief
John Quinn
Contributing Editor
Ralph Moore
Seen & Heard
Editor Emeritus
Bill Kenny
MusicWeb Webmaster
David Barker
Postmaster
Jonathan Woolf
MusicWeb Founder
Len Mullenger
Discs for review may be sent to:
Jonathan Woolf
76 Lushes Road
Loughton
Essex IG10 3QB
United Kingdom

jonathan_woolf@yahoo.co.uk
---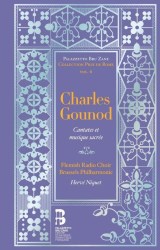 Support us financially by purchasing this from
Charles GOUNOD (1818-1893)
Cantates et musique sacrée
Marie Stuart et Rizzio (1837) [18 :43]
Fernand (1839) [22 :15]
La Vendetta (1838) [18 :29]
Messe vocale [26 :35]
Christus factus est [4 :02]
Hymne sacrée [11 :46]
Messe de Saint Louis des Français [26 :19]
Flemish Radio Choir
Brussels Philharmonic/Hervé Niquet
rec. 2016/17
Collection Prix de Rome Vol. 6
EDICIONES SINGULARES ES1030 [59:41 + 68:50]

The Prix de Rome existed from 1803 to 1968 and enabled young French artists to broaden their horizon and develop their skills at the Villa Medici in Rome. Palazzetto Bru Zane's Prix de Rome series devotes one entire book and the recordings of the winner's compositions (both the entry/entries and works composed "in residence"), previous volumes including Debussy and Saint-Saëns.

This is a very, very interesting and very, very good first release of the three (forgotten) entries Gounod submitted for the Prix de Rome – Marie Stuart et Rizzio, La Vendetta and Fernand, the latter one eventually winning him the placement. Also included in this compilation are his early sacral compositions that he created whilst in Rome, all of which have been recorded here for the first time. Gounod was 21 when he arrived at the Villa Medici in January 1840. There he would live together with winners of other categories of the Prix de Rome such as painters, sculptors architects and engravers. Director of this artistic hub at that time was Ingres, who was a very enthusiastic musician himself. However, listening to good music in Rome proved to be more difficult than Gounod initially expected. After experiencing the low quality of music at St Peter, he started attending the masses in the Sistine Chapel, which opened up a whole new world of music to him, a revelation that began with a slight revulsion as to the strange and mystic sounds. Reminiscences of Palestrina, especially in his Messe Vocale are amongst the most obvious results of this fascination that stems back to the experiences at those masses.

This 2 CD set was released in January 2018 to mark the bicentenary of Gounod's birth. It comes with a proper and handsome book in French and English, which is very informative and gives a detailed account of Gounod's stay in Rome as well as of the compositions. In addition, the reader will find excerpts from Gounod's travel diary and his correspondence with his mother, which contextualize his compositions and stay even more. Above all, these letters are simply lovely to read – one can imagine the young man on his own in Rome and clearly see hints as to why he eventually turned out the composer he was. Reading his account of the service and music at the Sistine Chapel is also very helpful when looking at how his style evolved.

The Flemish Radio Choir and Brussels Philharmonic under Hervé Niquet have done these forgotten compositions more than justice: this first recording is of exceedingly high quality both in the instrumental and vocal execution and offers a rare chance (especially since this release is limited to 3,000 copies), to see Gounod and his compositions from a different, juvenile perspective. Palazzetto Bru Zane is a very interesting and important organisation, as is once again proven in this wonderful Prix de Rome series, of which the present issue is the sixth volume. One cannot help noticing the links with the Prix de Rome; whilst the latter was issued by the French Academy to enable students to live in the Villa Medici in Rome, the Palazzetto Bru Zane is a French research organisation housed in a Venetian palazzo. They do a wonderful job, especially as their aims are so manifold, not only focussing on research but also producing high quality recordings and making forgotten French compositions (and composers) available to today's international audiences. And by now there is a substantial list of these releases, and if the books/CDs that are to follow are nearly as good as this one, one should definitely consider building up one's own little library of these titles.

Maximilian Burgdörfer

Superb performances; part of an admirable and immensely valuable project.

---
| | |
| --- | --- |
| | |
Donate and keep us afloat
New Releases
<!- Bridge end Sept 2022 -->


<!- cpo end Sept 2022 --> all cpo reviews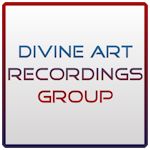 Click to see New Releases
Get 10% off using code musicweb10
All Divine Art reviews
Recordings of the Month
July 2022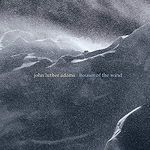 John Luther Adams
Houses of the Wind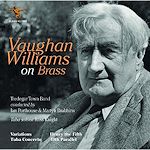 June 2022