Chopin Edition 17CDs
now available separately
£11 post-free anywhere

---
Recordings of the Month
August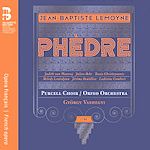 Jean-Baptiste LEMOYNE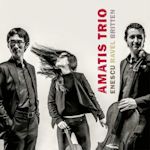 Enescu Ravel Britten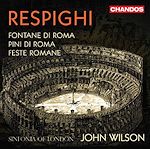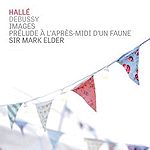 Debussy Images etc.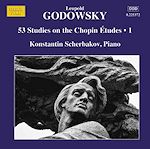 53 Studies on Chopin Études 1
Konstantin Scherbakov (piano)
July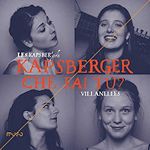 KAPSBERGER
Che fai tù? - Villanelles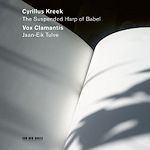 Cyrillus KREEK
The suspended harp of Babel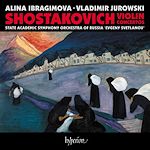 SHOSTAKOVICH
violin concertos - Ibragimova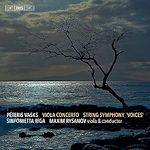 Peteris VASKS
Viola concerto - Maxim Rysanov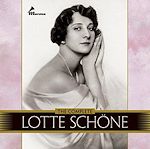 The Complete Lotte Schöne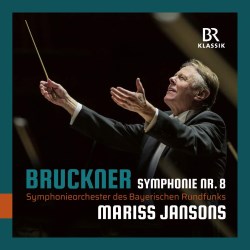 Support us financially by purchasing this from
Anton BRUCKNER (1824-1896)
Symphony No. 8 (version 1890, edited Nowak 1955)
Symphonieorchester des Bayerischen Rundfunks / Mariss Jansons
rec. live, November 13-18 2017, Philharmonie, Munich
BR KLASSIK 900165 [80.07]

"In my opinion Bruckner is by far the greatest composer of symphonies since Beethoven." Hermann Levi (1891)

On the BR-Klassik label the Symphonieorchester des Bayerischen Rundfunks under its chief conductor Mariss Jansons turns its attention to Bruckner's epic Eighth Symphony, one of the last great Romantic symphonies. A multifaceted masterwork, Bruckner's final completed symphony, lasting here an hour and twenty minutes, the Eighth contains music of awe-inspiring majesty which could be said to chronicle the creation of the world through to Armageddon.

Bruckner's Eighth has been subject to substantial alterations, such as revisions and cuts, often made at the behest of colleagues and well-meaning friends. Of all his symphonies the Eighth has the largest number of available versions when it comes to the preferences of various conductors. The website abruckner.com has divided its discography of the Eighth into seven full orchestral versions; a list dominated by editors Leopold Nowak and Robert Haas. Bruckner completed the first version of his Eighth in 1887 and dispatched it to Hermann Levi, a conductor whom he trusted after hr successfully performed the Seventh Symphony in March 1885 at Munich (Arthur Nikisch had given the première of the Seventh in Leipzig in December 1884). To Bruckner's dismay, Levi rejected the score, saying although he found many of the themes "magnificent and direct" he considered it "impossible to perform the Eighth in its current form." Hurt and disillusioned, it was well over a year before Bruckner, in 1889, found the motivation to undertake serious revision and in 1890 he finished a new version of the score containing a considerable number of changes from his 1887 original. David Griegel in his article 'Bruckner Symphony Versions' provides a helpful explanation of the main differences between Bruckner's two versions of 1887 and 1890 together with other information: www.bruckner.webs.com/versions.html.

Matters began to look up for Bruckner as Emperor Franz Josef I agreed to be the dedicatee of the Eighth and in 1892 Bruckner eventually managed to find a publisher. After difficultly in arranging a first performance and finding a willing conductor, Hans Richter finally premièred the Eighth in December 1892 at the Musikverein, Vienna. Many distinguished audience members were present including it seems Johannes Brahms, Johann Strauss and Hugo Wolf as well as detractors such as the critic Eduard Hanslick. Under Richter's baton the Eighth received a triumphant reception; one reviewer commented that the Eighth was "the crown of the music of our time" and Wolf declared it "a complete victory of the light over darkness". On the other hand, Hanslick who didn't stay for the whole performance spouted that he found the work "interesting in detail but strange as a whole and even repugnant."

Under Mariss Jansons the Symphonieorchester des Bayerischen Rundfunks accept the multiple challenges of Bruckner's magnificent compositional and spiritual dimensions and play with focused engagement, providing energy and sterling concentration. In Jansons' searching reading of this stamina-sapping score the overall concept of the structure feels rock solid in its foundation together with judicious tempo selection, so fundamental and vital in Bruckner scores. Prompted by Jansons, the dedicated orchestra communicates visceral emotions and spiritual expression together with that rarely achieved sense of awe. In the tempestuous opening movement Allegro moderato, containing the Todesverkündigung und Totenuhr (Annunciation and Hour of Death) there is a directness of impact which generates a dark, sometimes febrile, turmoil. Marked Allegro moderato in the second movement, a glorious sounding Scherzo, Bruckner was evidently portraying an archetypal Deutscher Michel (a nickname for a rural, ordinary and dependable German). Firmly driven along, Jansons exercises masterly control over his responsive players moving from Schubertian tenderness to a state of overwhelming force. What is notable is the especially lovely and lyrical trio section including a combination of horns and harps, uncommon for Bruckner. Taking here almost twenty-five minutes to perform, the massive Adagio could easily be Bruckner depicting a tantalising glimpse of heaven. Jansons builds the tension remarkably with playing from the Bavarians of a spine-tingling, rather visceral, intensity that for me achieves a distinct sense of spirituality equalling Günter Wand's live 2001 account with the Berliner Philharmoniker on RCA. Conductor Eugen Jochum wrote that in the Eighth "the 'point of culmination' comes at the end of the Finale" even exceeding the marvellously played climax in the Adagio (point 19.35). Commencing with brass-plated fanfares I always feel this movement contains some of Bruckner's most striking, memorable music. Entirely compelling, the Finale generates a potent energy with Jansons providing judicious pacing and convincingly moulding the mighty and surging extended climaxes, which rise to epic summits, and ultimate transfiguration. The impact of the Bavarian brass lingers long in the memory, including the Wagner tubas, crisp, glowing and unified, which certainly add to the sense of occasion. Remarkable too is the bright and attractive sheen of the strings including harps, and the distinction of the woodwind chorus that can be all too often overshadowed in a Bruckner performance.

Recorded at live performances at the Philharmonie, Munich, the sound quality is one of the finest I've encountered from the engineering team for BR-Klassik. Soon noticeable is the amount of attractive detail captured on the recording. There is little extraneous noise, but at the conclusion cheering and applause has been retained. Titled 'An absolute victory of light over darkness' the essay by Jörg Handstein is an interesting and generally informative read yet doesn't identify which particular edition of the 1890 version of the score Jansons is using.

Given the difficulty Bruckner had for much of his career in being taken seriously as a composer and obtaining performances of his works, it is gratifying today that there is a considerable number of recommendable recordings of the symphonies available in the catalogue, including complete sets. In the Eighth the live 2009 account (1887/90 mixed versions, edition Robert Haas, 1939) from Christian Thielemann on Profil is inspiring and one that can be spoken about in the same breath as my previous benchmark recording for its profound spiritual intensity, the live 2001 Philharmonie, Berlin account from Günter Wand with Berliner Philharmoniker on RCA Red Seal (incidentally Wand is using the mixed version, edited Haas, 1939). Of the older accounts made under studio conditions, for its bold performance and thrilling atmosphere I admire Eugen Jochum with the Berliner Philharmoniker from 1964 at the Philharmonie, Berlin (using the 1890 version, edited Nowak, 1955) on Deutsche Grammophon. A recent recording worthy of praise is from Gerd Schaller and Philharmonie Festiva from 2012 at Abteikirche, Ebrach on Profil. Schaller's is the only recording using the 1888 variant of the score, edited by William Carragan, incorporating a version of the Adagio edited by Dermot Gault and Takanobu Kawasaki.

Any list of recommendable recordings now faces serious competition from this remarkably convincing reading from Mariss Jansons and Symphonieorchester des Bayerischen Rundfunks on BR-Klassik.

Michael Cookson

A remarkably convincing reading which deserves a prominent place on any list of recommended recordings of this symphony.


---
| | |
| --- | --- |
| | |
Donate and keep us afloat
New Releases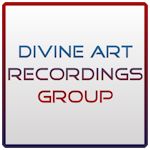 Click to see New Releases
Get 10% off using code musicweb10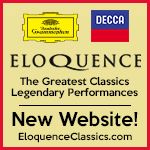 Special offer 50% off
15CDs £83 incl. postage


Follow us on Twitter
Editorial Board
MusicWeb International
Founding Editor
Rob Barnett
Editor in Chief
John Quinn
Seen & Heard
Editor Emeritus
Bill Kenny
MusicWeb Webmaster
David Barker
Postmaster
Jonathan Woolf
MusicWeb Founder
Len Mullenger